Okay, so here's Phase Two of this project. You can check out
Phase One Here
which was much easier, much quicker and a much cheaper solve to the super high temps of the MCP/South Bridge on the 790i Ultra SLI. It was a great fix, but I wanted to do this right. I wanted it to look great AND perform great and I think I accomplished what I set out to do here.
So obviously, this is what I started out with. XFX 790i Ultra SLI stock Nvidia designed cooling system.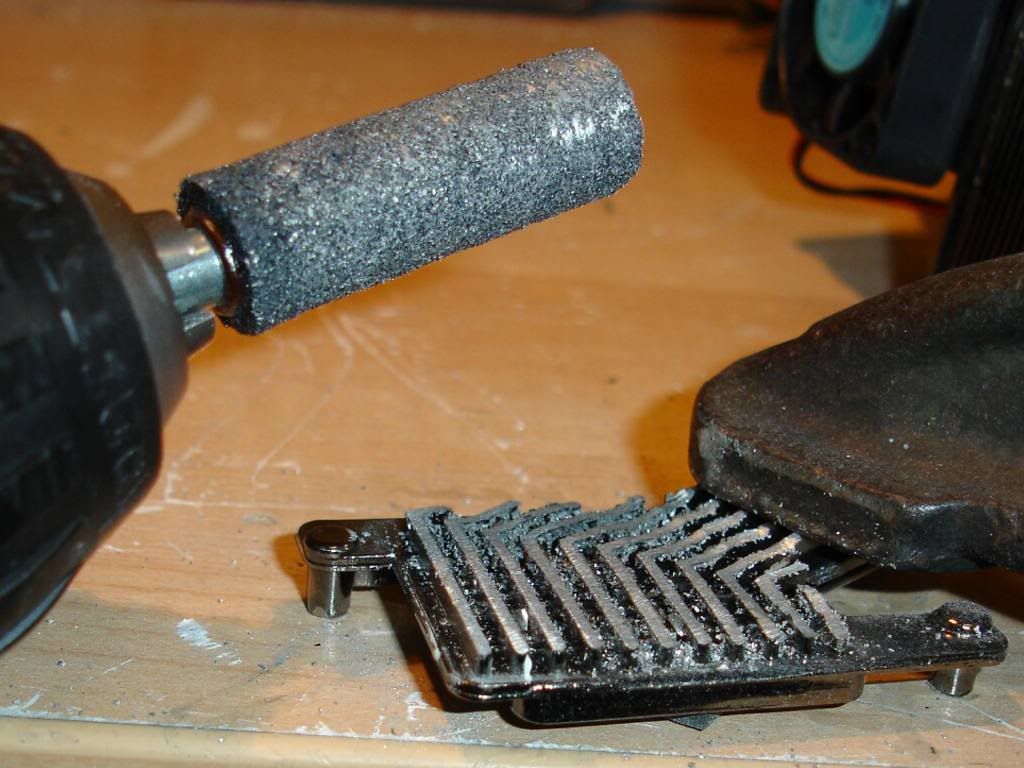 I started off by trying to grind down the cooling fins here, but I wasn't too confident with the accuracy of the tool so I went with the trusty cutoff wheel.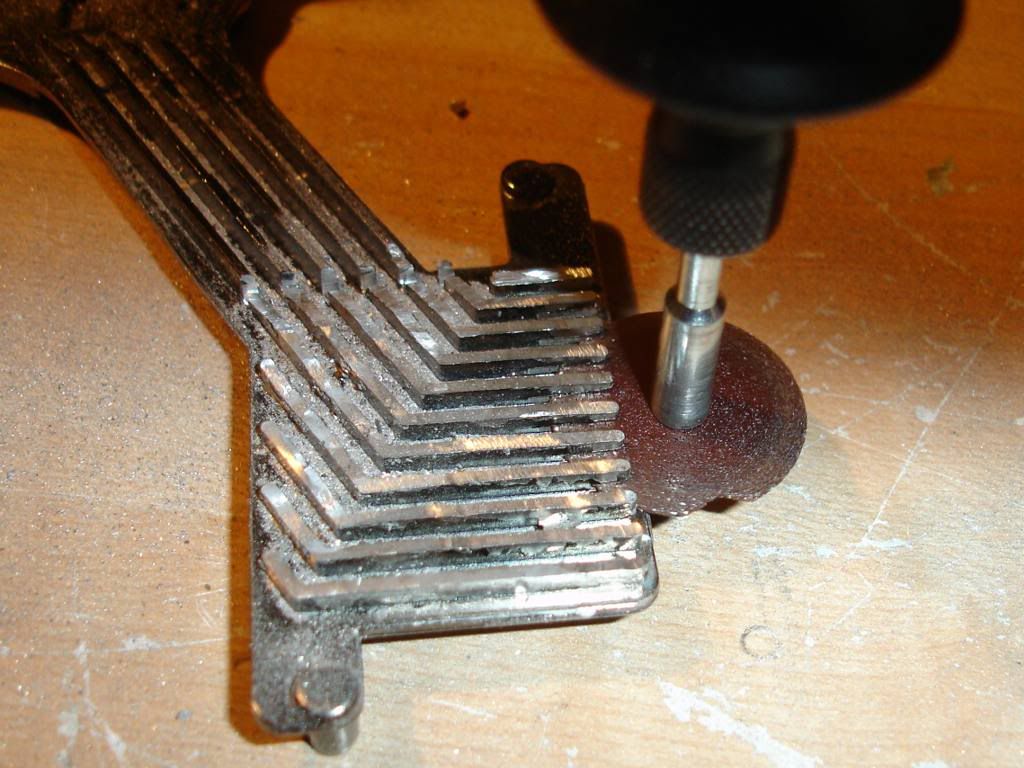 More cutting.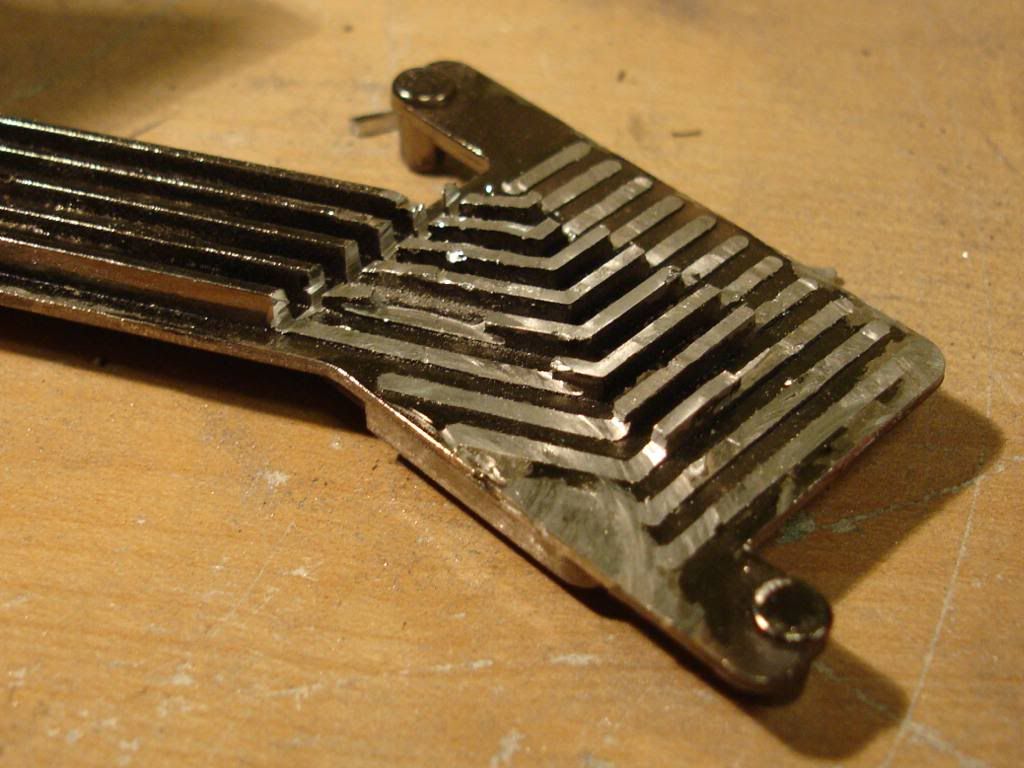 Here are the cooling fins completely removed.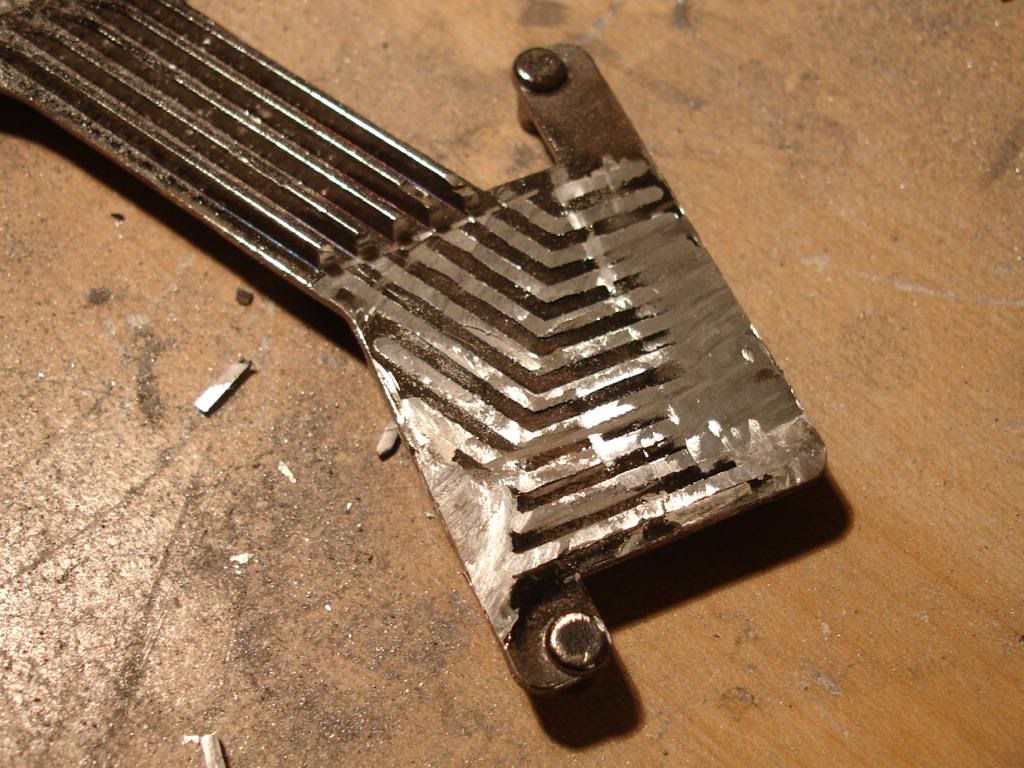 I started off with a pretty course grit paper on a small cordless sander.
Here are my initial lapping results starting with the cordless sander.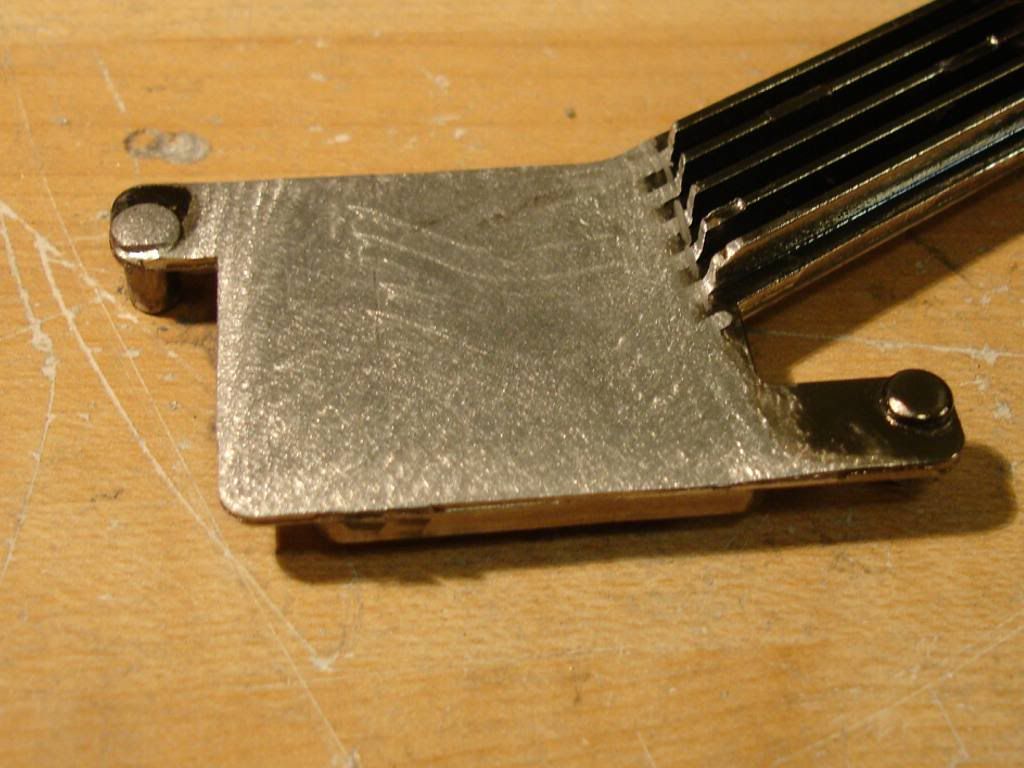 From this point, I stuck with the traditional lapping method.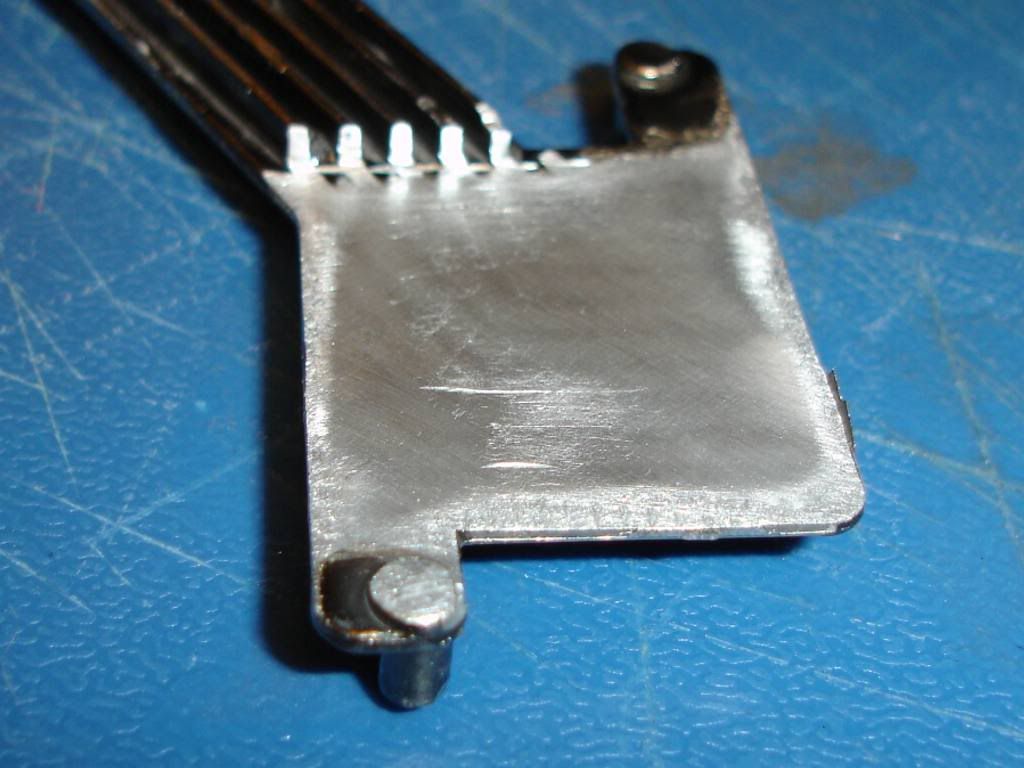 A few more pics showing the results of the lapping process.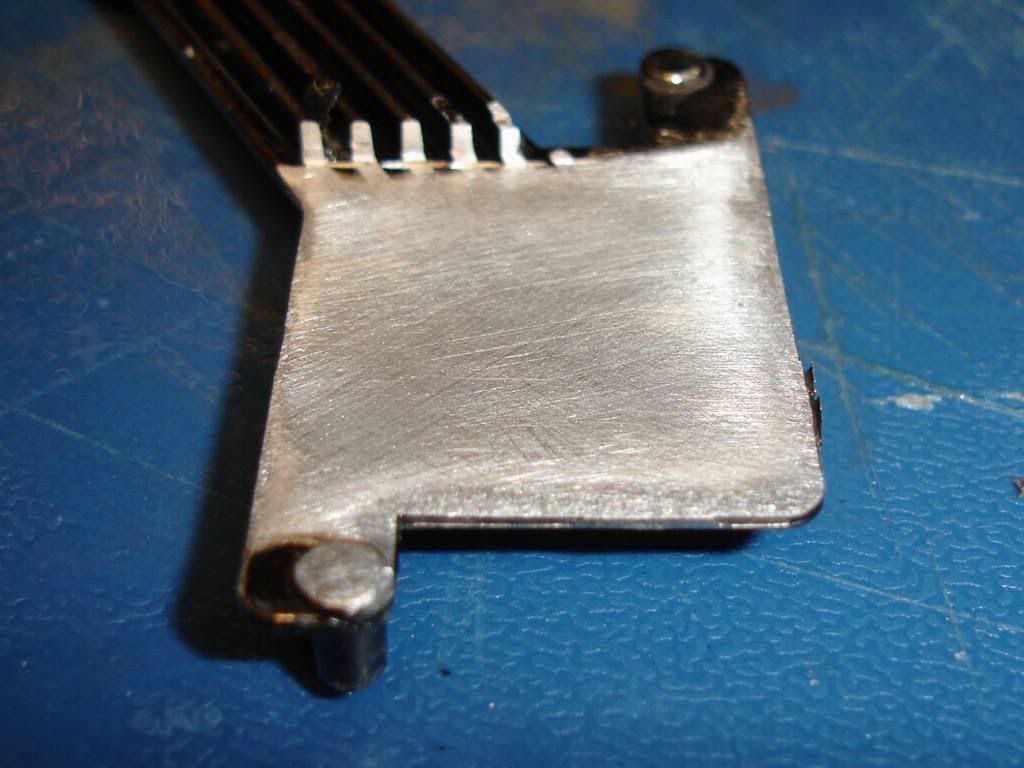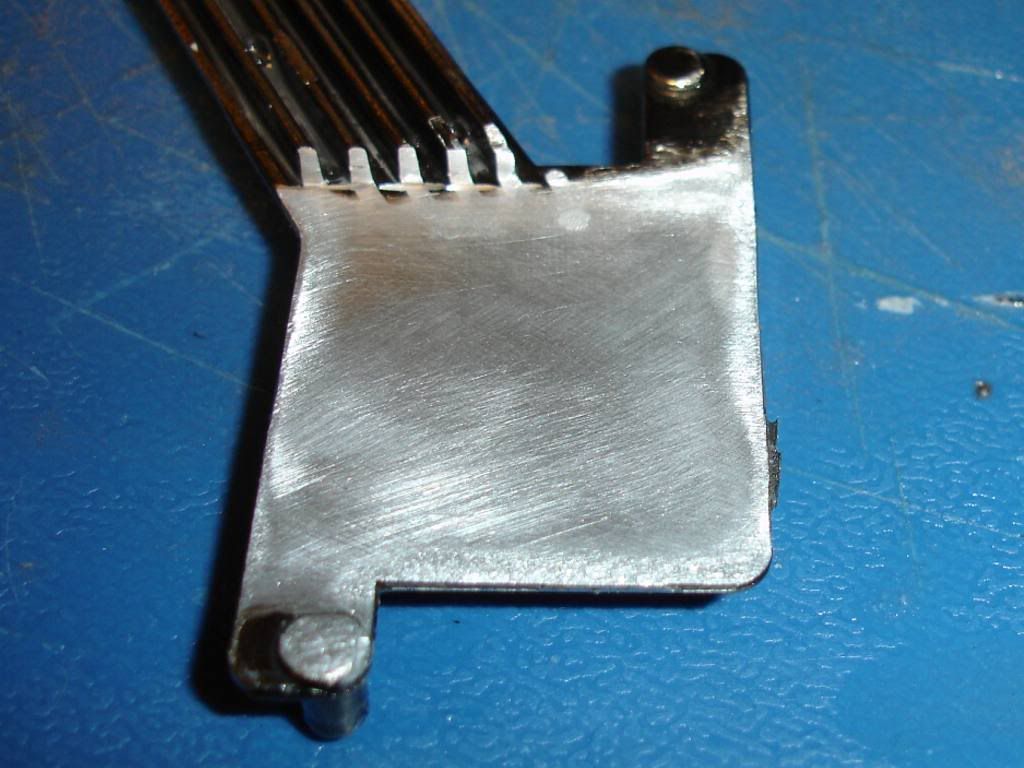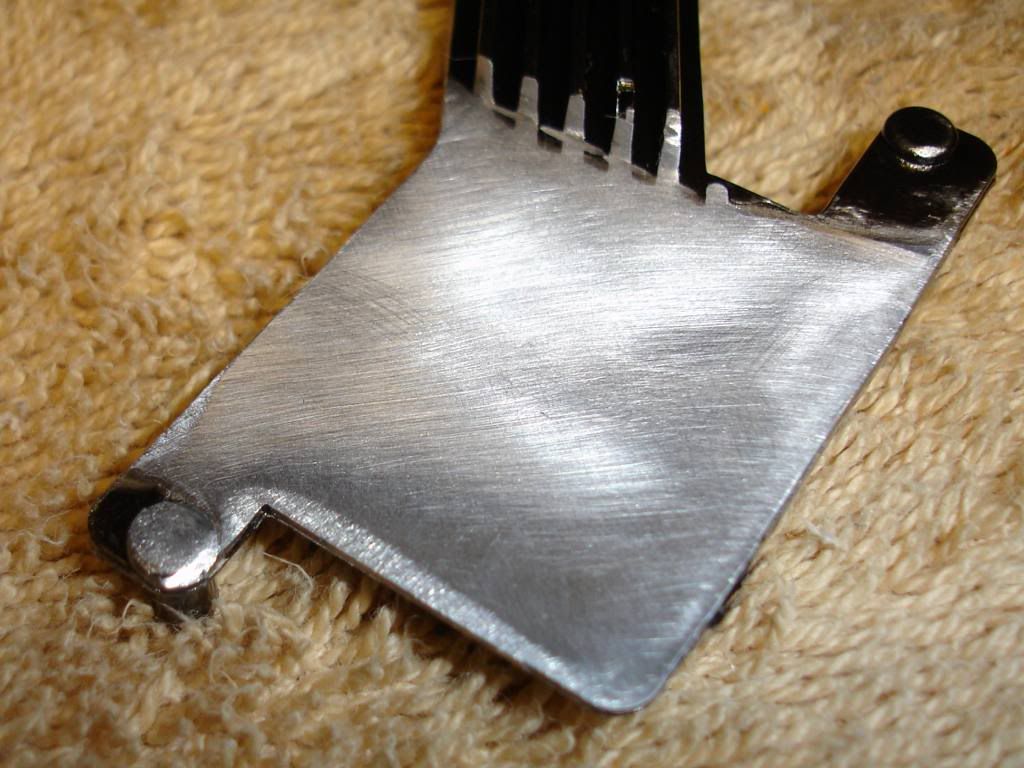 I called it good enough at this point as I was pert near out of elbow grease.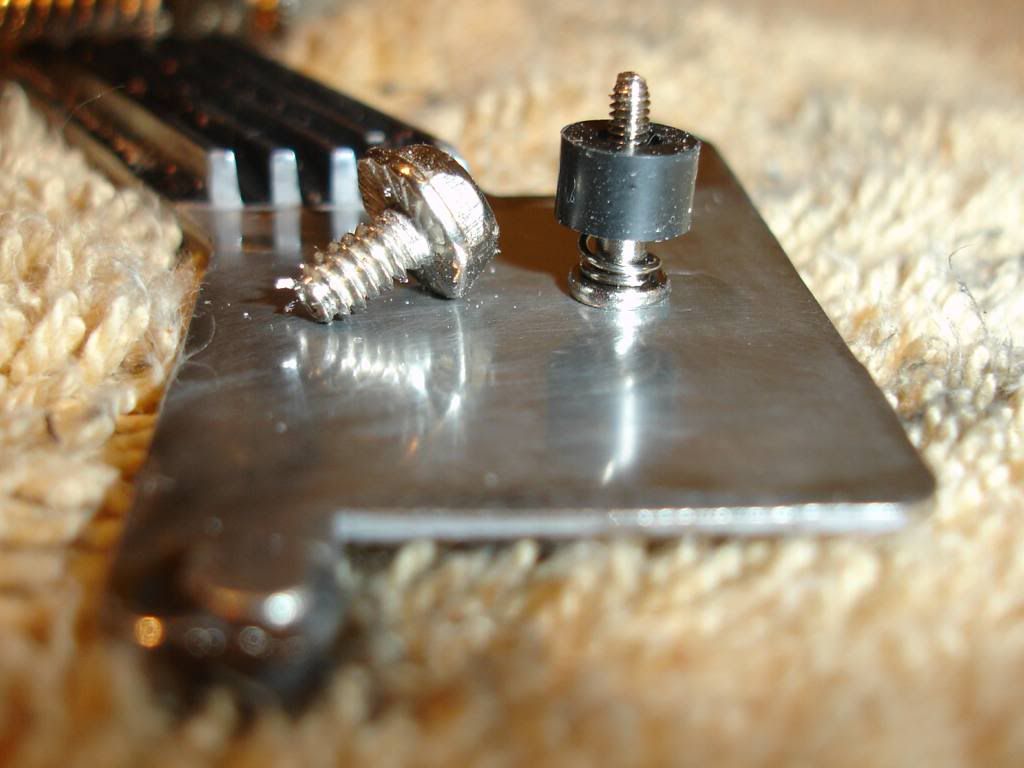 Here's what I came up with for mounting the Thermalright HR-05 SLI Chipset Cooler on top of the stock Nvidia cooling block.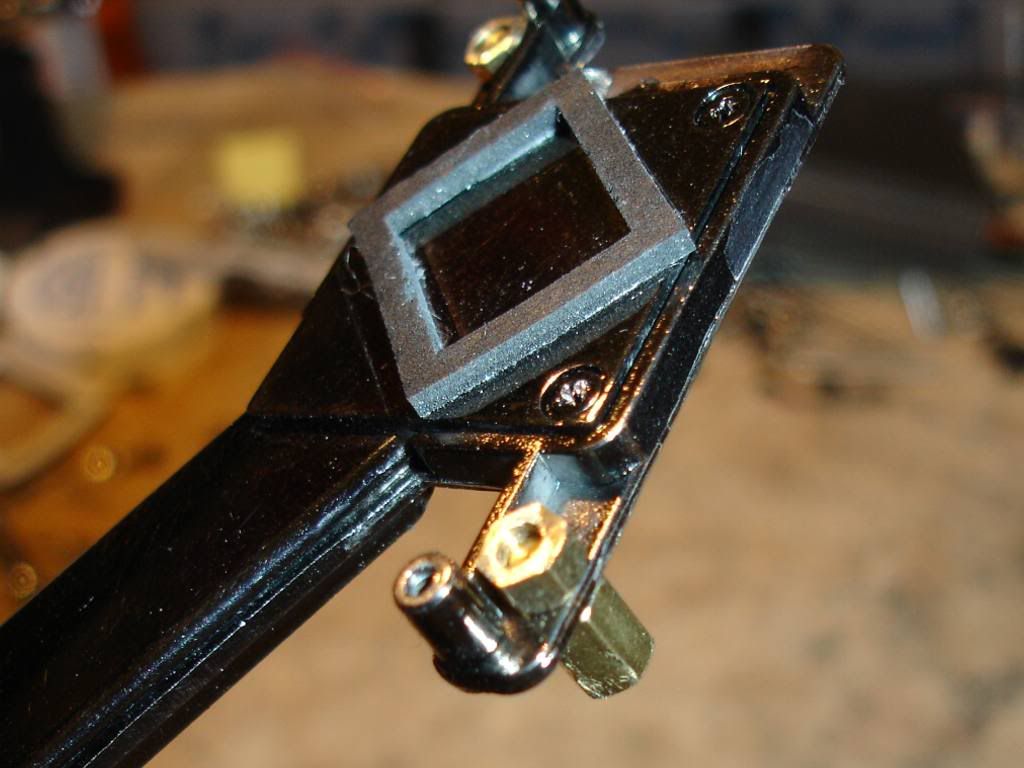 Here's where I knew I would run into issues as far as clearance underneath the primary VGA.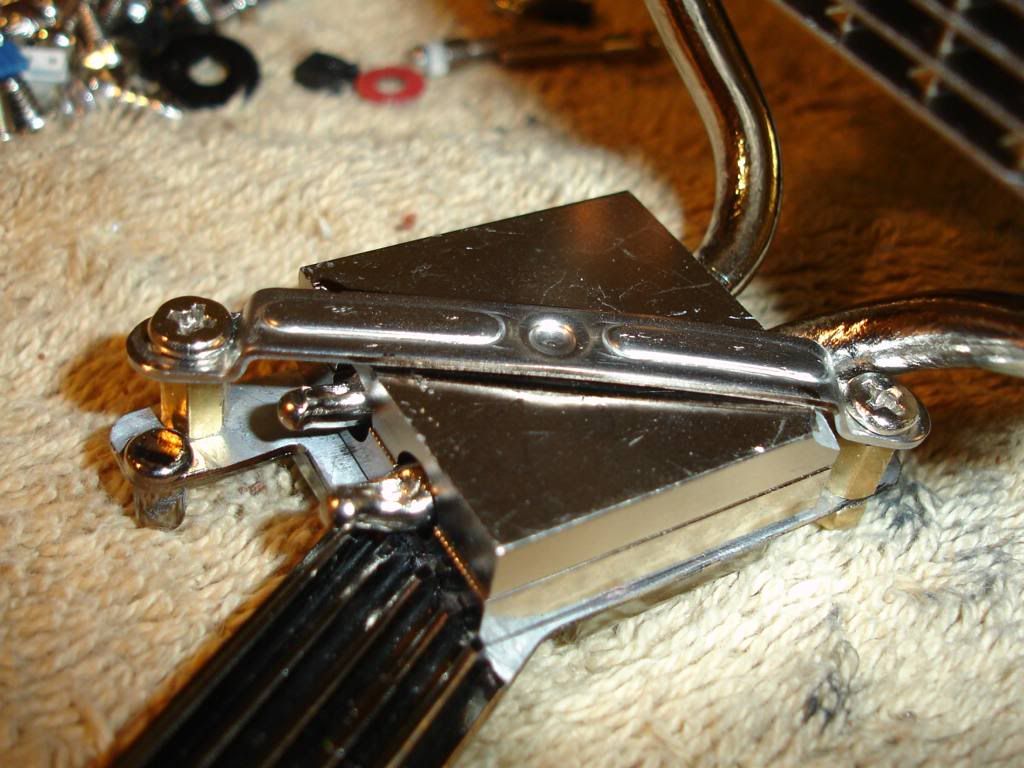 This is how I solved that issue.
The other issue I had to deal with was lining up the heat sink to fit between my expansion cards. The Thermalright HR-05 SLI was designed so that the heat sink would block the PCI slot, but I need that slot for my Creative Audigy 2 zs card. This is how I went about bending the heat pipes from it's original 90 degree L shape bend into more of a gradual S shape so that the heat sink would occupy the PCI-E 16X slot rather than the PCI slot allowing me to use my sound card.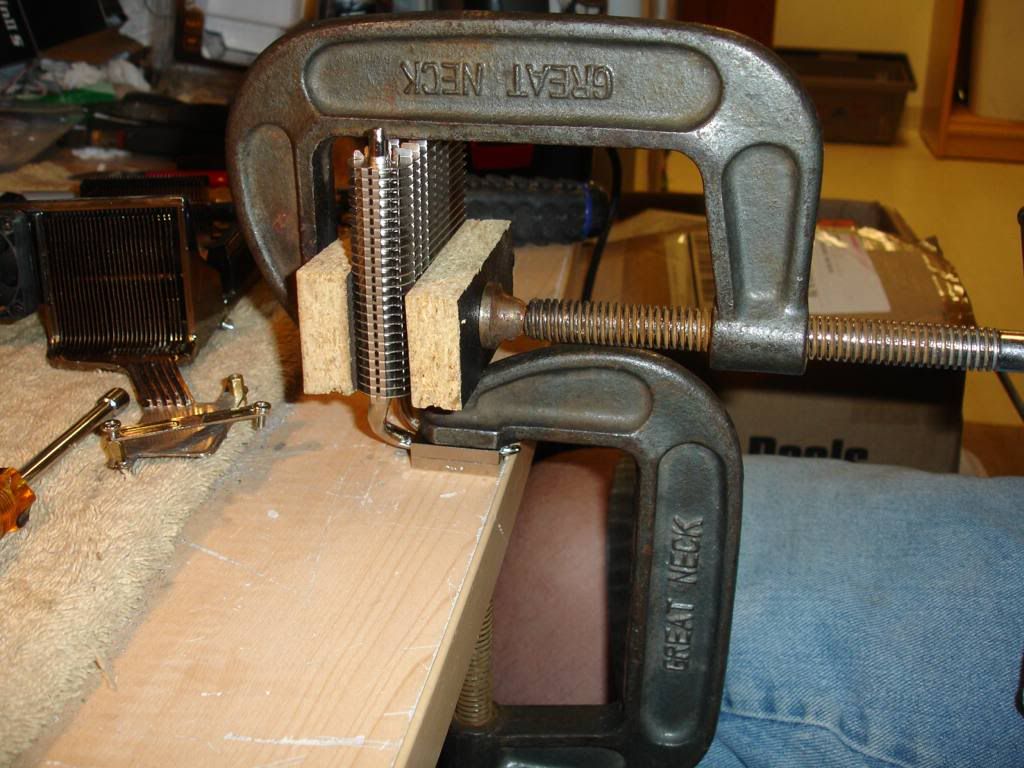 What's great about this is that I will still be able to upgrade to an X-Fi sound card using the middle PCI-E 16X slot as there is still more than enough room inline with the heat sink in that slot. Then that still leaves me with the empty PCI slot giving me more options in the future if I want to install my Pinnacle Card in this system or whatever else; possibly an expansion slot cooler of some type, but only if I can find one with an intake that aligns directly up to the new HR-05 heat sink in hopes of sucking out some of the heat generated by the MCP.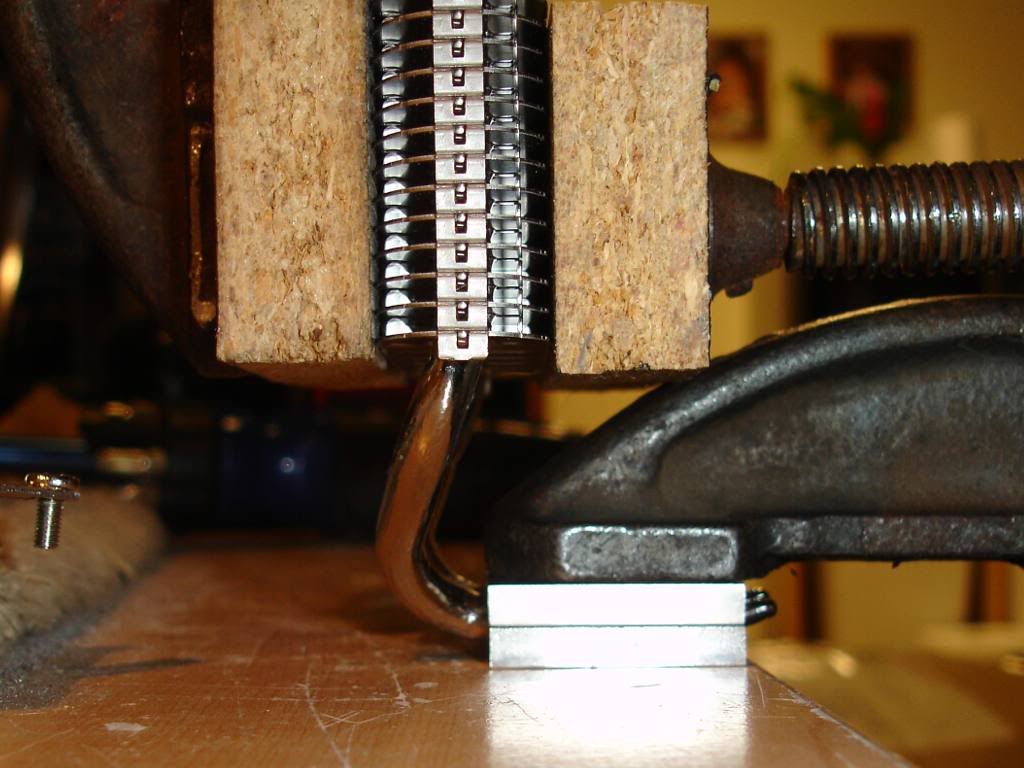 Here's a couple shots of the many times I test fitted the HR-05 while bending it's heat pipes.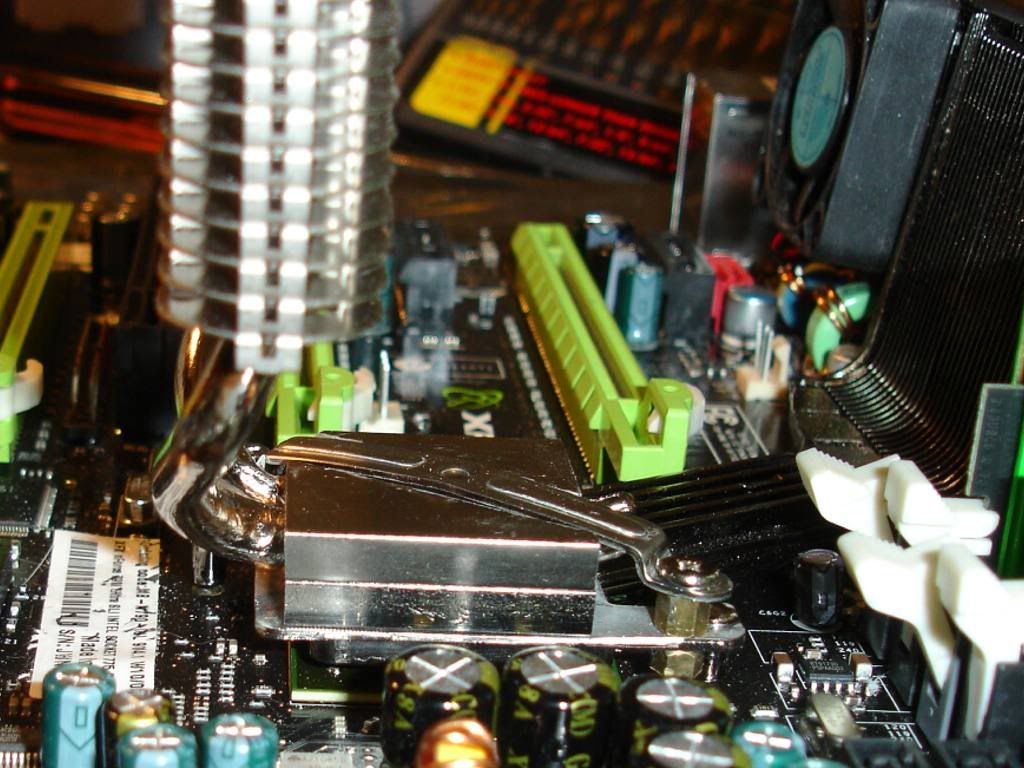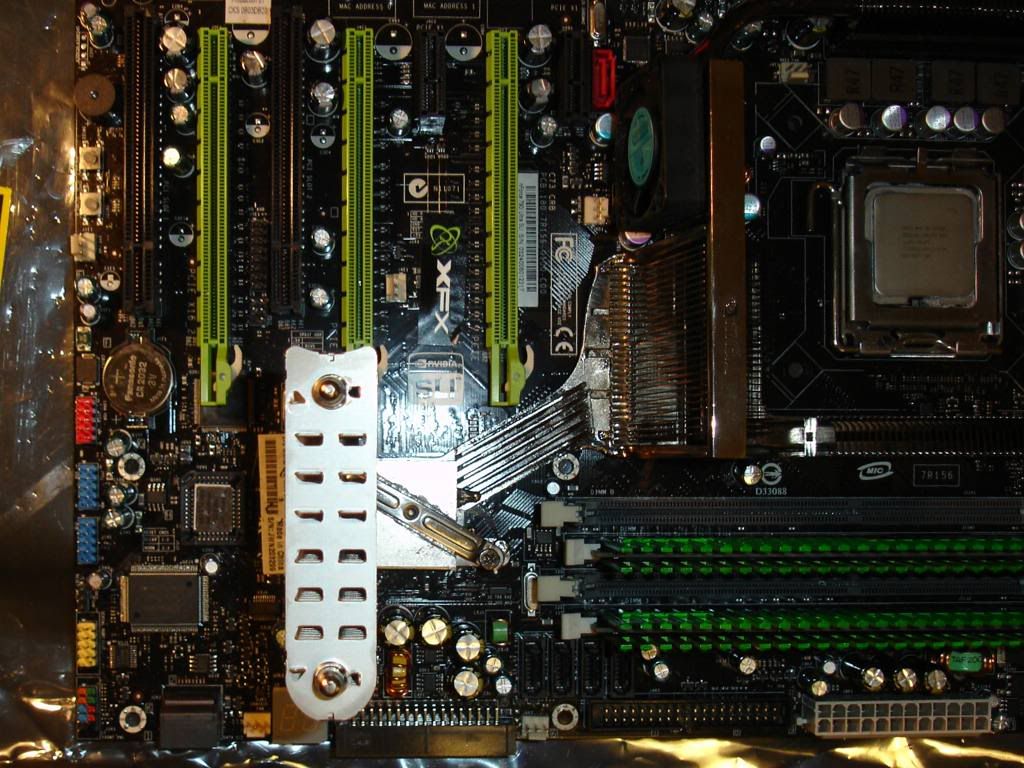 This shows the fraction of a mm clearance I have between the top of the Thermalright HR-05 SLI and the bottom of my primary VGA. The video card does snap into the slot as intended. If not, I was fully prepared to lap down the bottom of the HR-05 until there would be.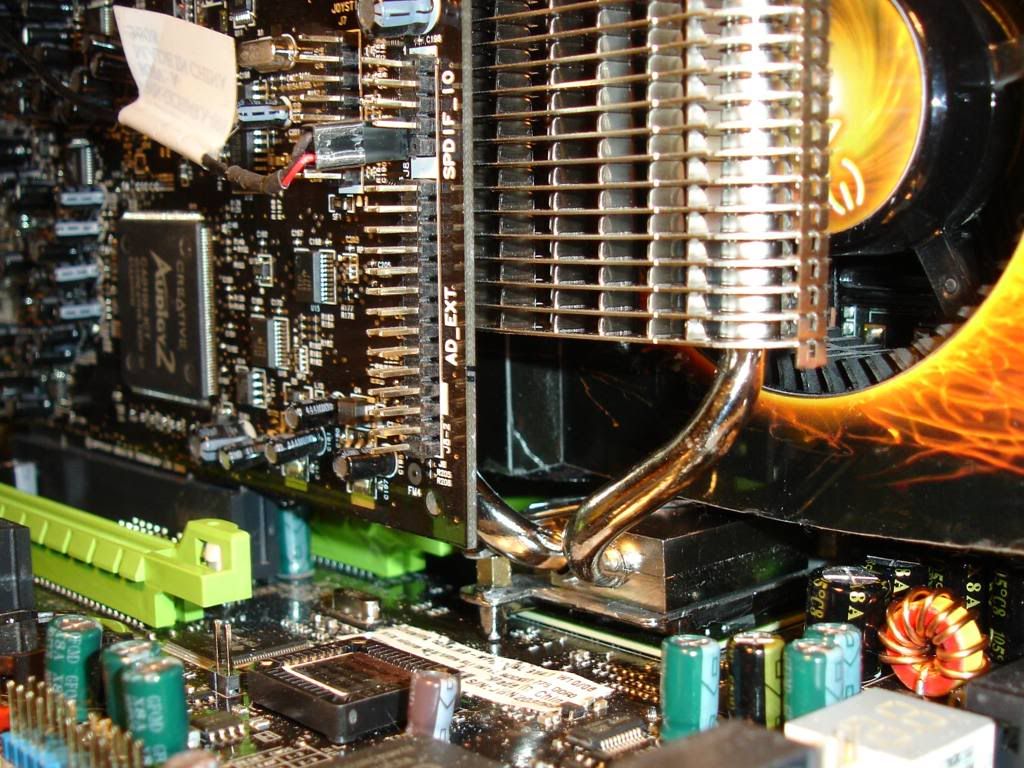 Here's a couple shots of how tight, but how great it all fit together.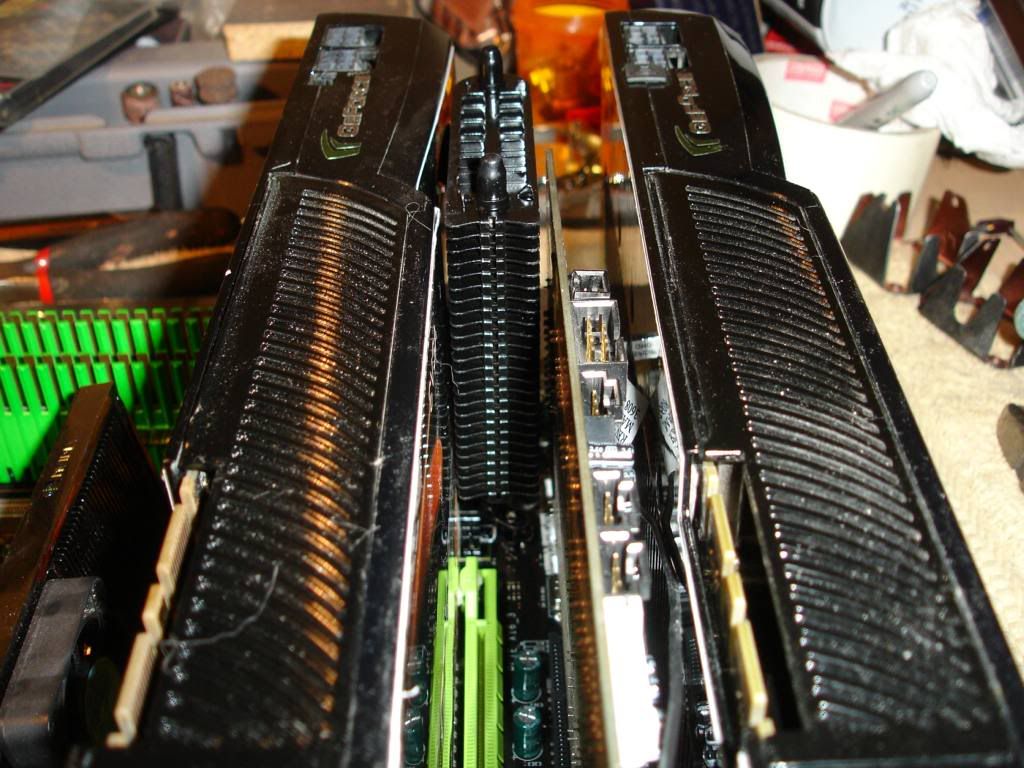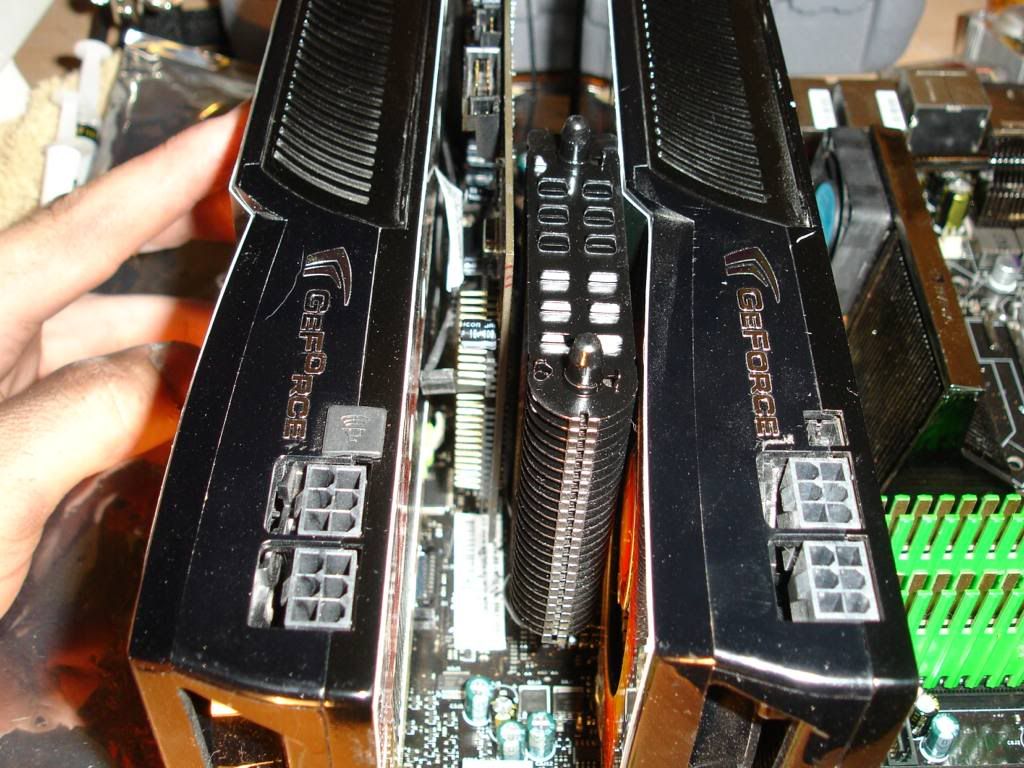 Here's a shot of the top of the HR-05. Notice the additional little heat sinks I attached to the sides of the heat block before installing it. You can see the 40mm fan that I had previously installed onto the upper section of the North Bridge heat sink, but I wanted to do one better from what I had going on before this mod.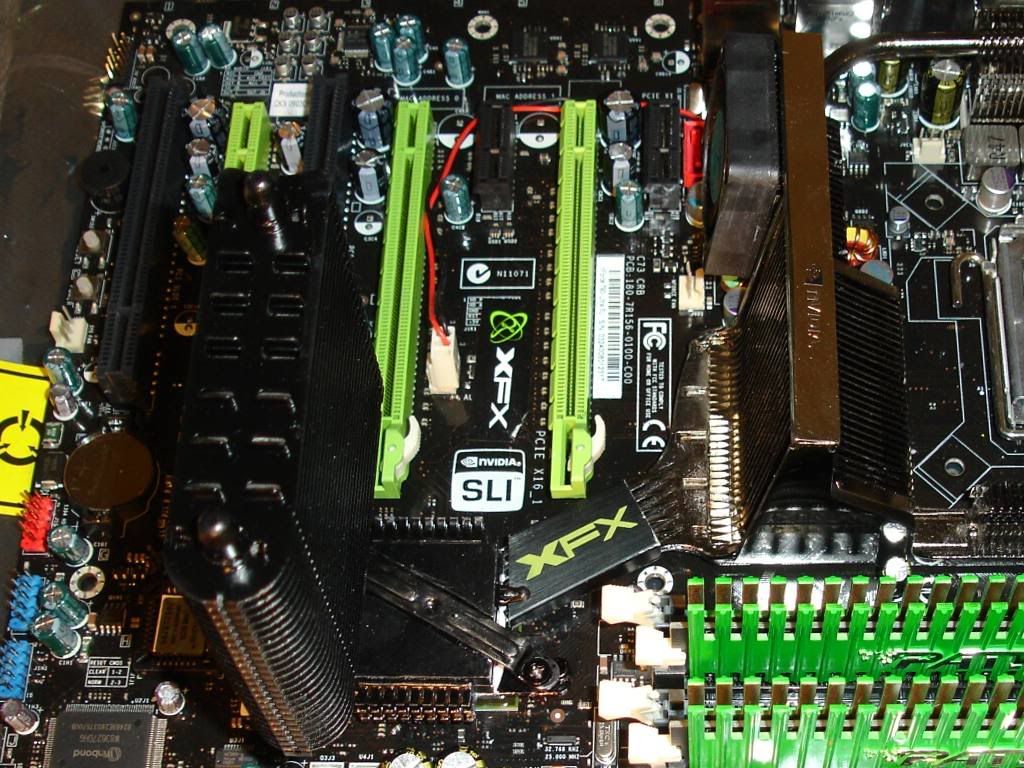 Here's a few shots of the 60mm aluminum fan that I trimmed up to fit tight against the stock North Bridge heat sink.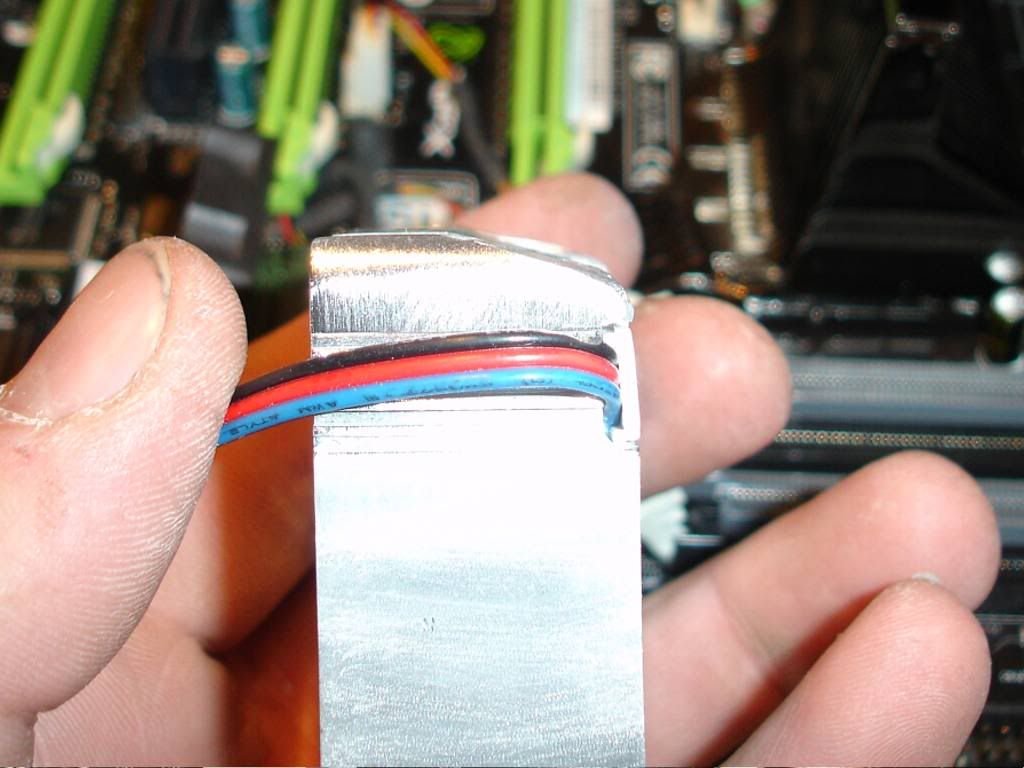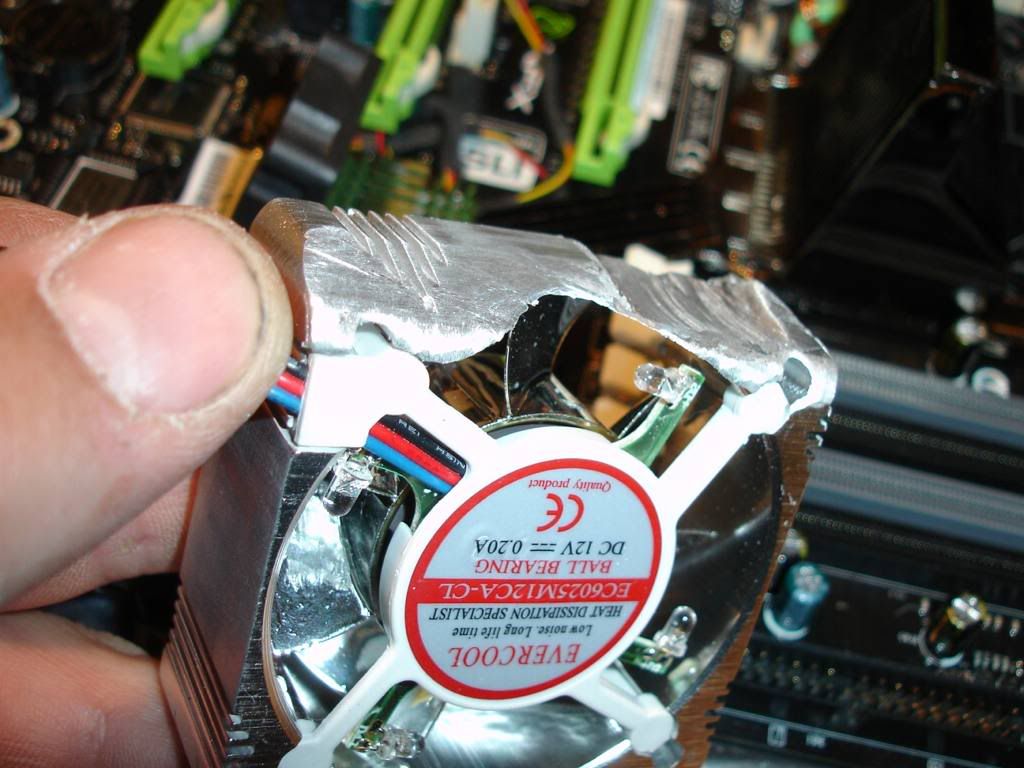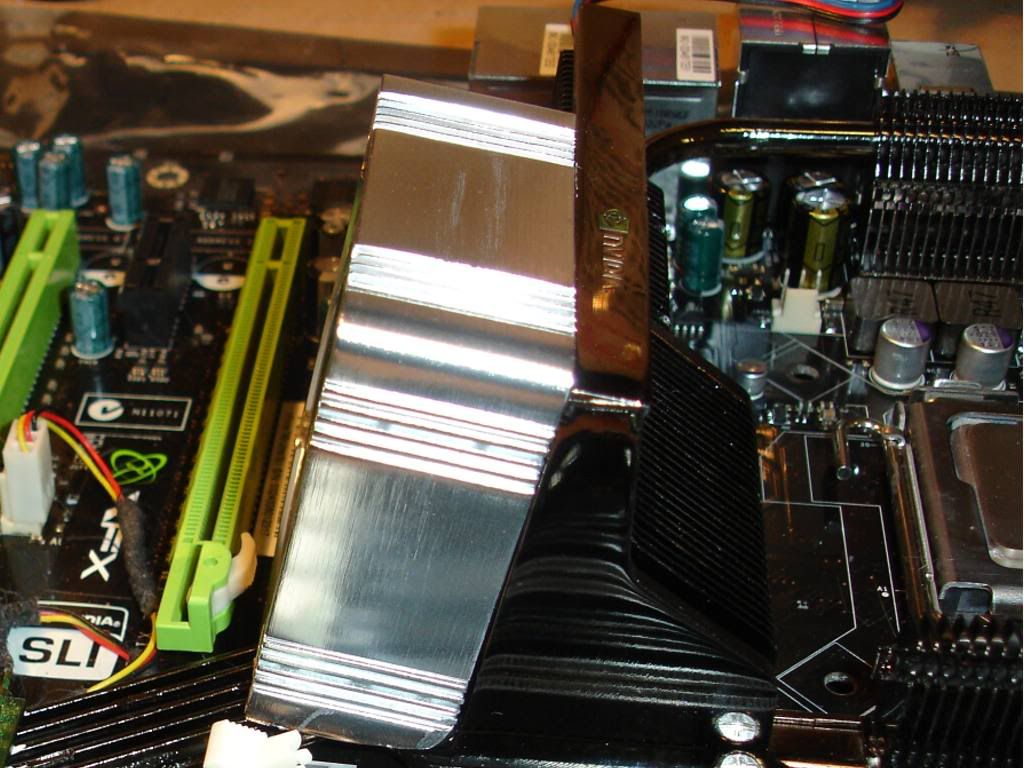 I made some changes to the finish of the 60mm aluminum fan so it would match the MB a bit better.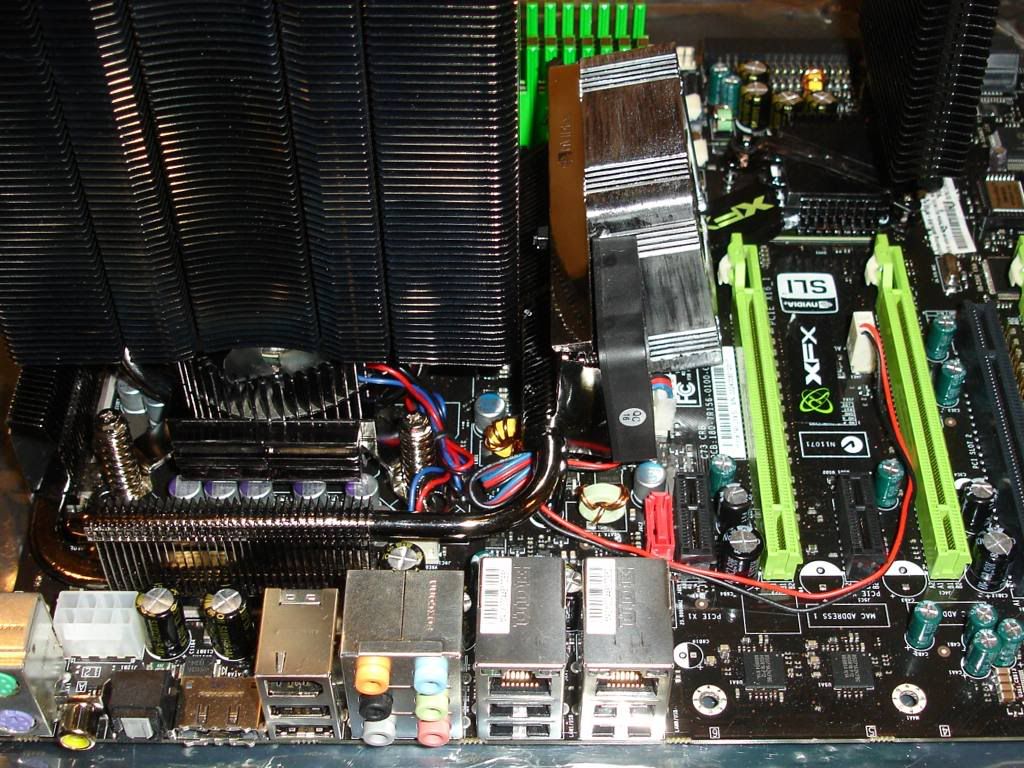 Notice the additional little HSF on top of the Xigmatek Dark Knight CPU cooler's heat block as well as the heat sinks I attached to the sides of the heat block. Check out the Thread on this little mod
HERE!
I was going to make a new thread for this, but someone already had one that worked.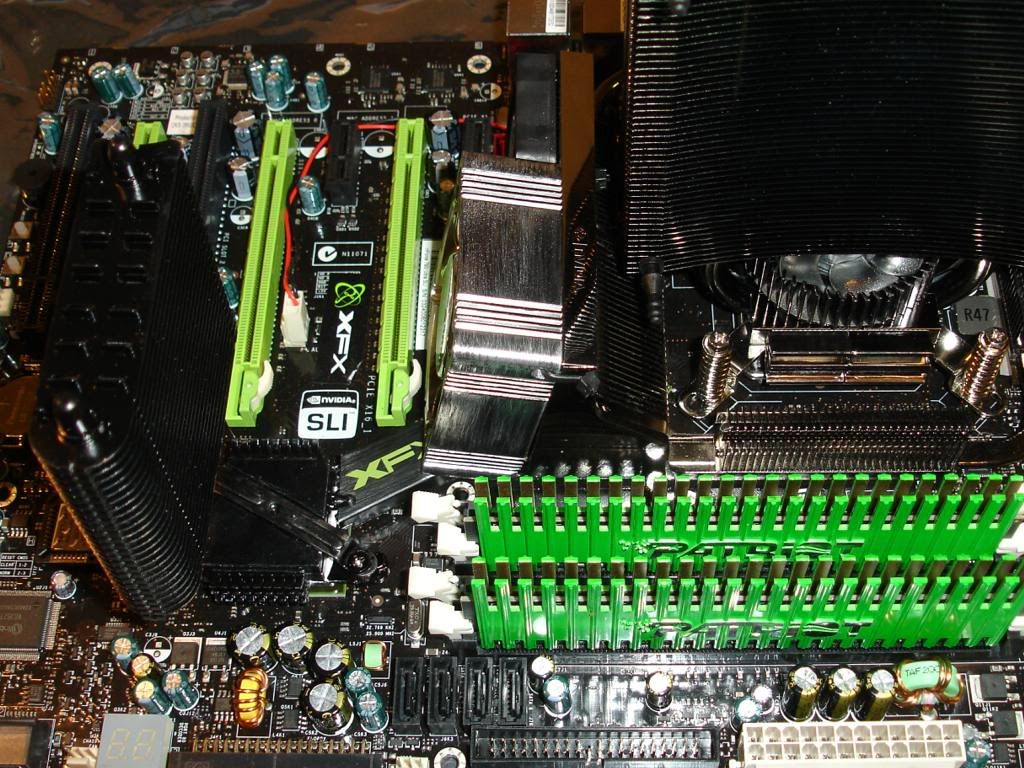 Here's a shot of the XFX 790i Ultra SLI with all the heat sinks and fans installed. Ready to put in the case!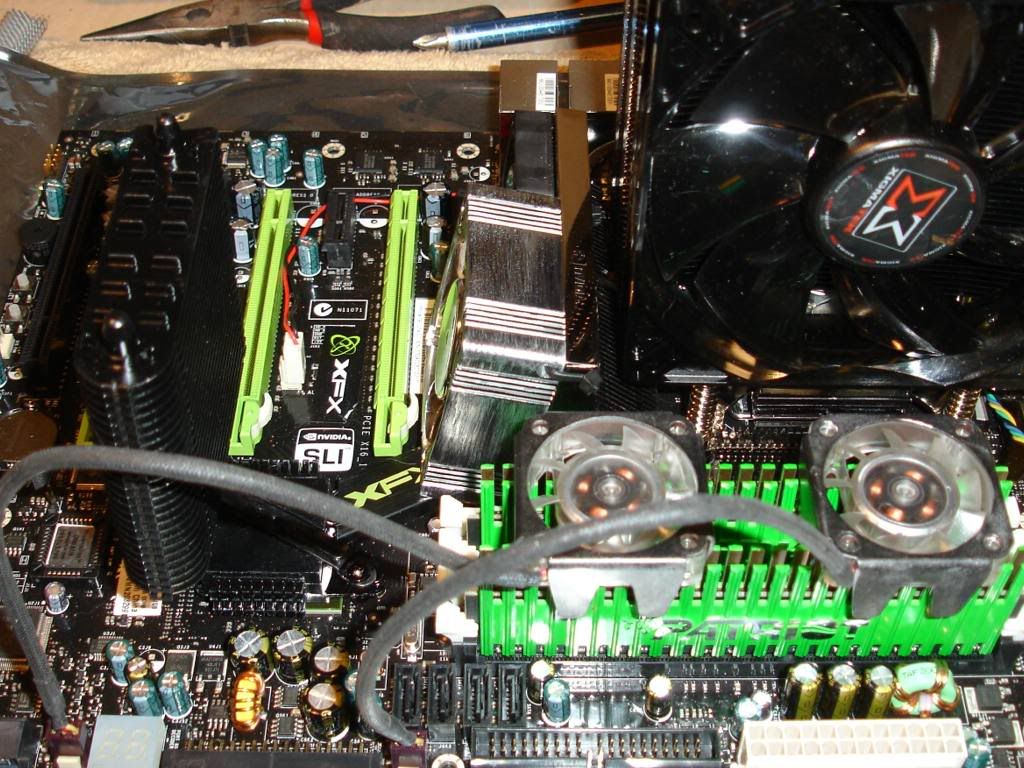 Before I installed my Audigy 2 zs, I put a few layers of masking tape over the back of the card to protect it from shorting out against the HR-05 Cooler. I also painted the tape to match the back of the card. Yeah, Sharpies are great for those ugly beige expansion slot connectors or DIMM slots too! Come to think of it, I forgot to paint all the fan power connectors and the locking toggles for those DIMM slots green before I installed everything. I forgot to hook up my HDD and Power LEDs anyways, so I may do what I can when I have my VGAs out to access those connections.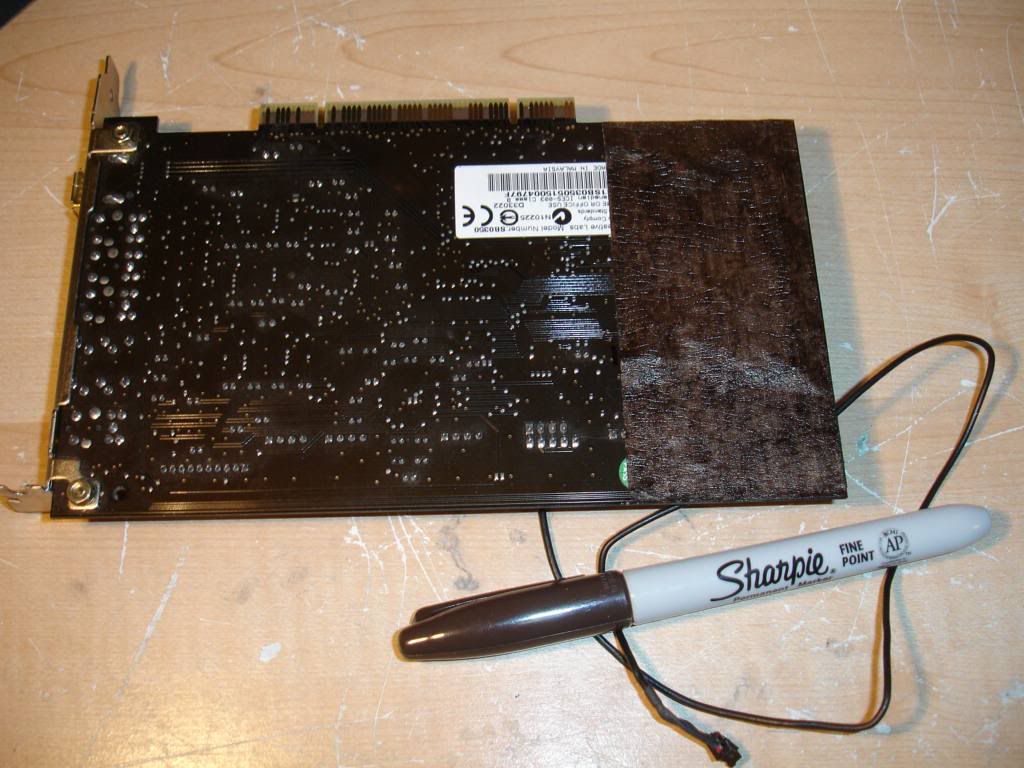 A couple shots after installation.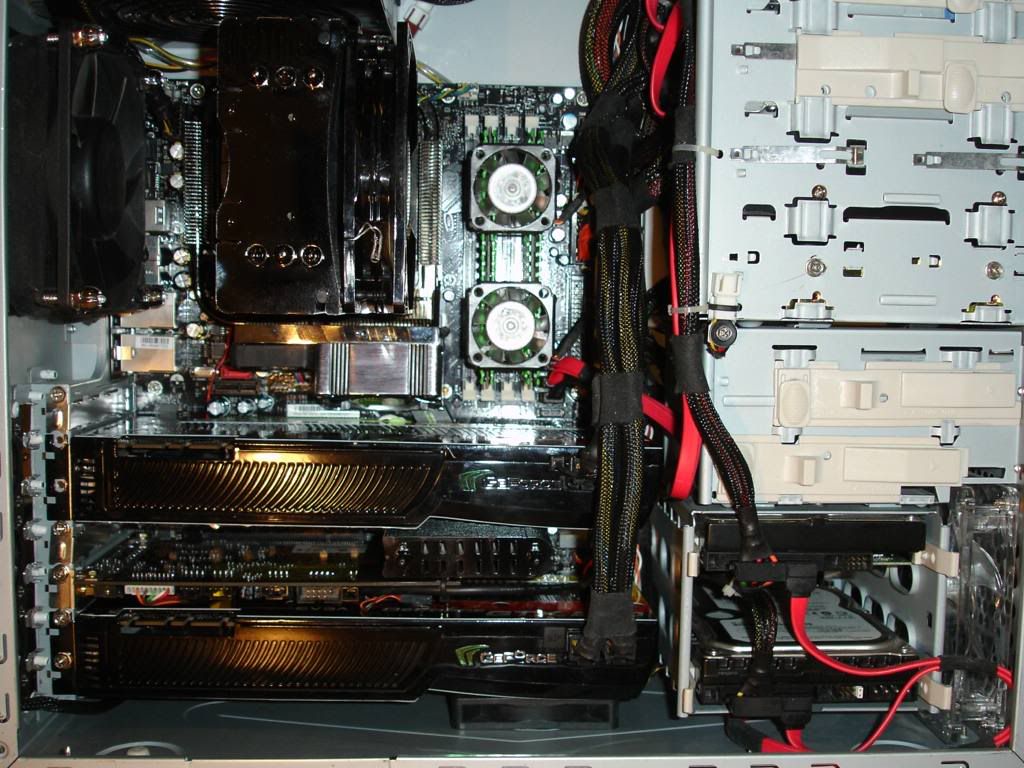 A few shots running and all pretty.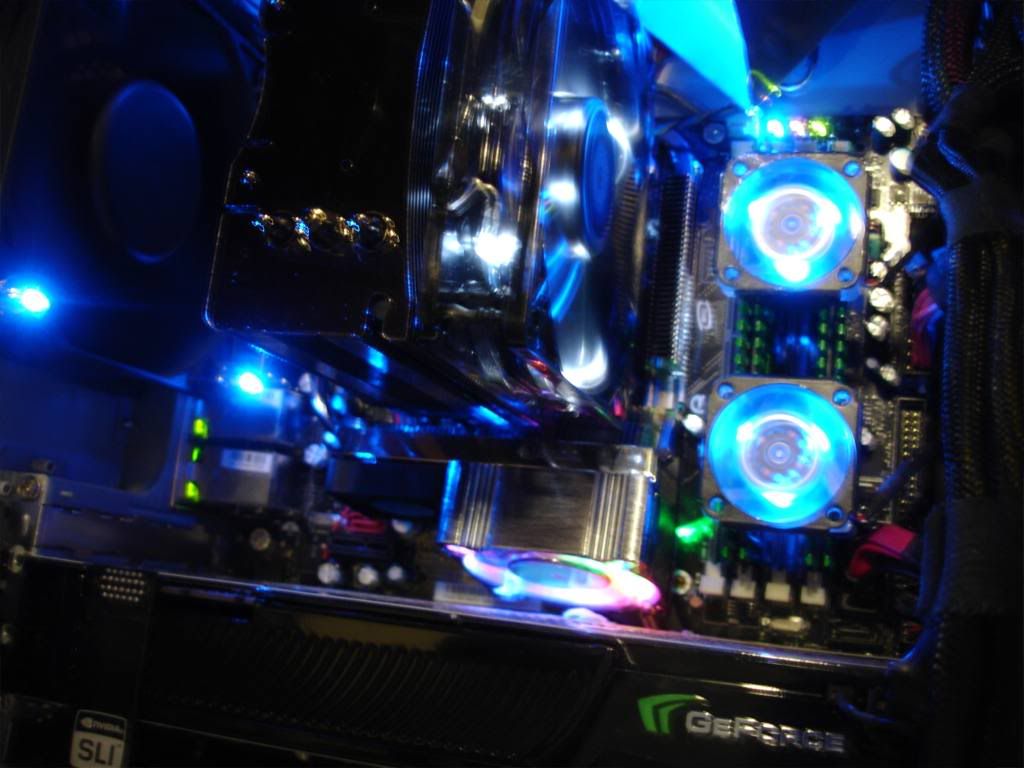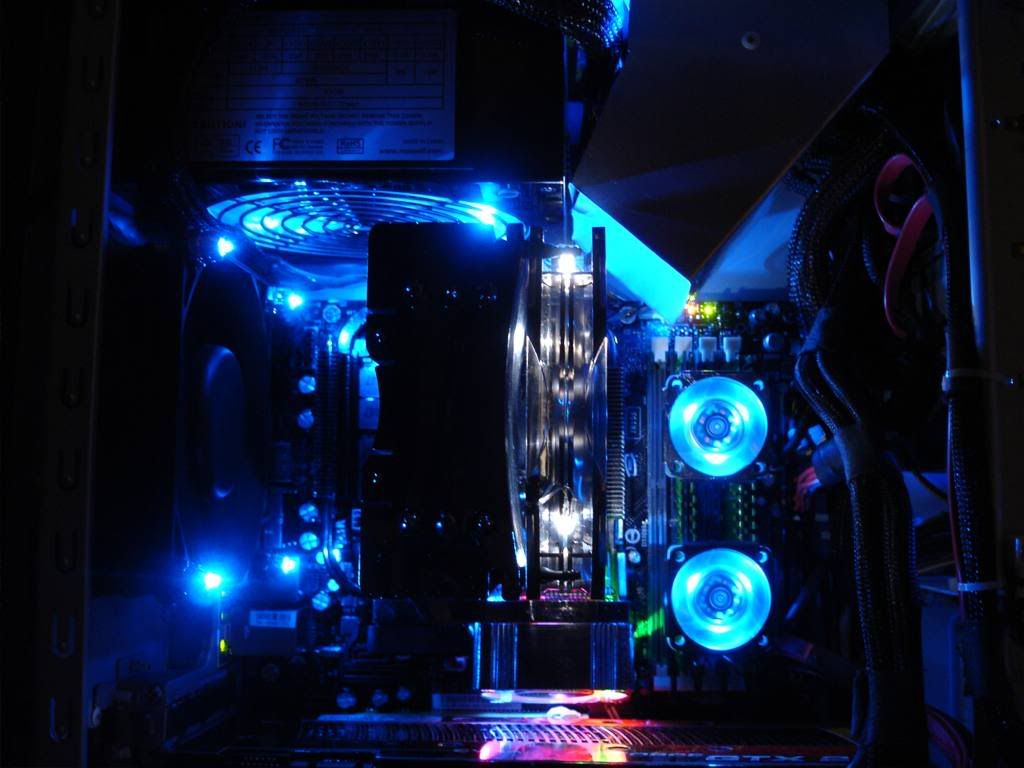 Okay so starting from a very high and nonfluctuating MCP temp of 65C on the following moderate overclock:
FSB 1684MHz
CPU 4000MHz(421Mhz X 9.5)
Memory 2000MHz Unlinked
PCI-E 5500MHz
MCP 1.5v(Might have been 1.55v Don't Remember)
SPP 1.4v
Let me know if there are any other significant factors that would effect the MCP temperature and I will provide the info if I can. I also used to have a slightly less CFM 60mm fan on the North Bridge heat sink at that time. Now, I have a bit more aggressive overclock except I have added the following upgrades to the cooling system:
An additional 9.56 CFM total air flow through the North Bridge Heat Sink(See Phase One info for more info)
Thermalright HR-05 SLI Chipset Cooler (The Non-IFX Version)
Arctic Cooling MX-2 Thermal Paste
The system is at the following specs now:
FSB 2040MHz
CPU 4335MHz(510MHz X 8.5)
Memory 2040MHz Linked Sync Mode
PCI-E 7500MHz
MCP 1.6v
SPP 1.45v
The south bridge temps are now down 25C from 65C staying consistently at 40C! Every now and then, I'll notice it bump up to 41C for a second or two. I'm sure I could have shaved a few more degrees off if I didn't paint the heat sink black, but I really wanted that look on this project. Ideally, I'd like to have had it nickel plated, but that's just not realistic. All feedback and criticism welcome, especially those including + marks.
EDIT: FAQ & Additional Information
The NB/SPP stays right at 31C
The upper/primary VGA has risen 3C-4Cish from this mod. Considering Slot Cooler Options.
Tons of photos available from this mod. PM me if you want them.
Update for Upgrades:
I upgraded to a new case, added water cooling for the CPU which is irrelevant, but also finally swapped out my PCI sound card with a PCI-E X-Fi sound card and I wanted to show how it fits in line with the HR-05 chipset cooler MOD.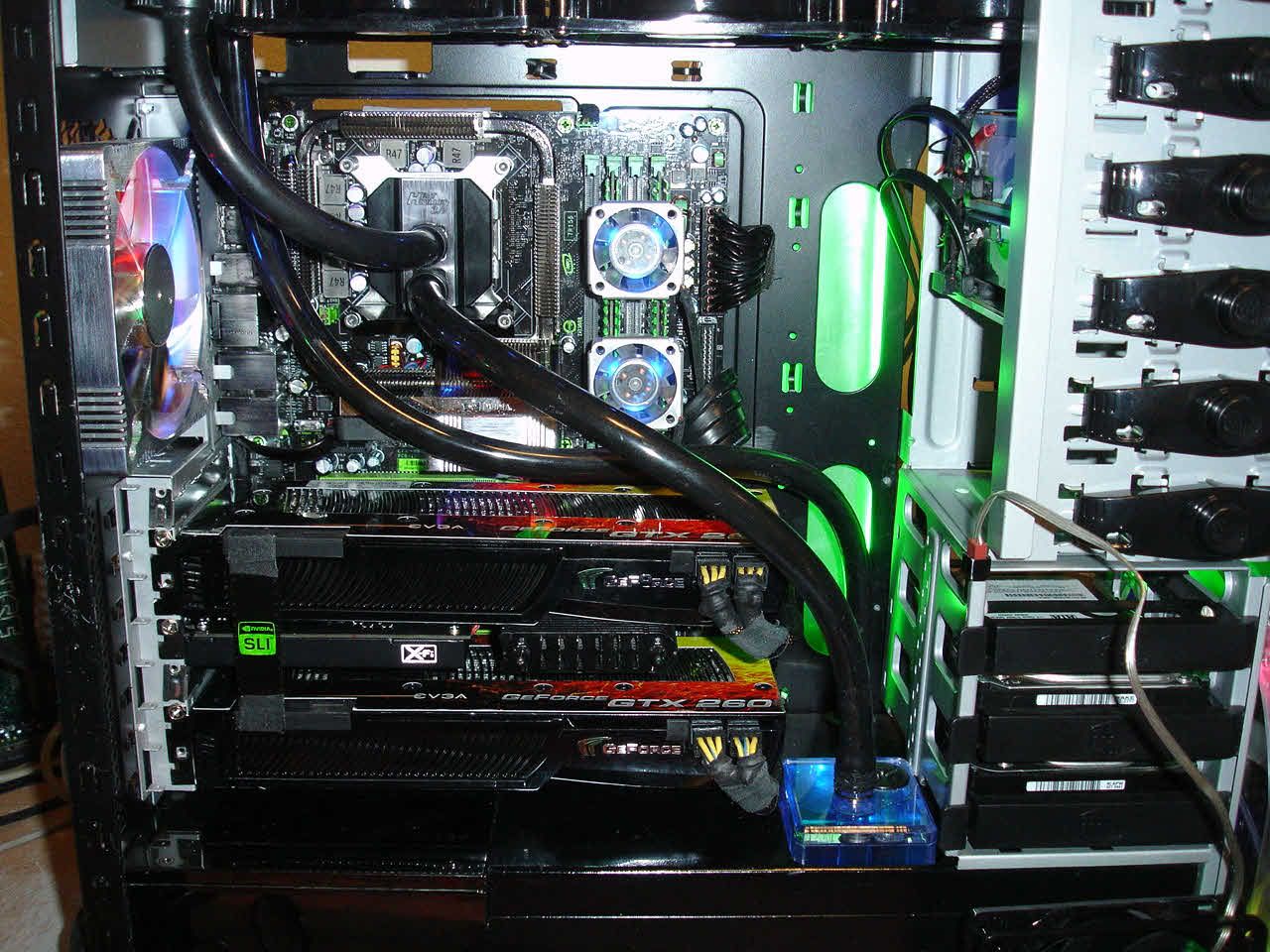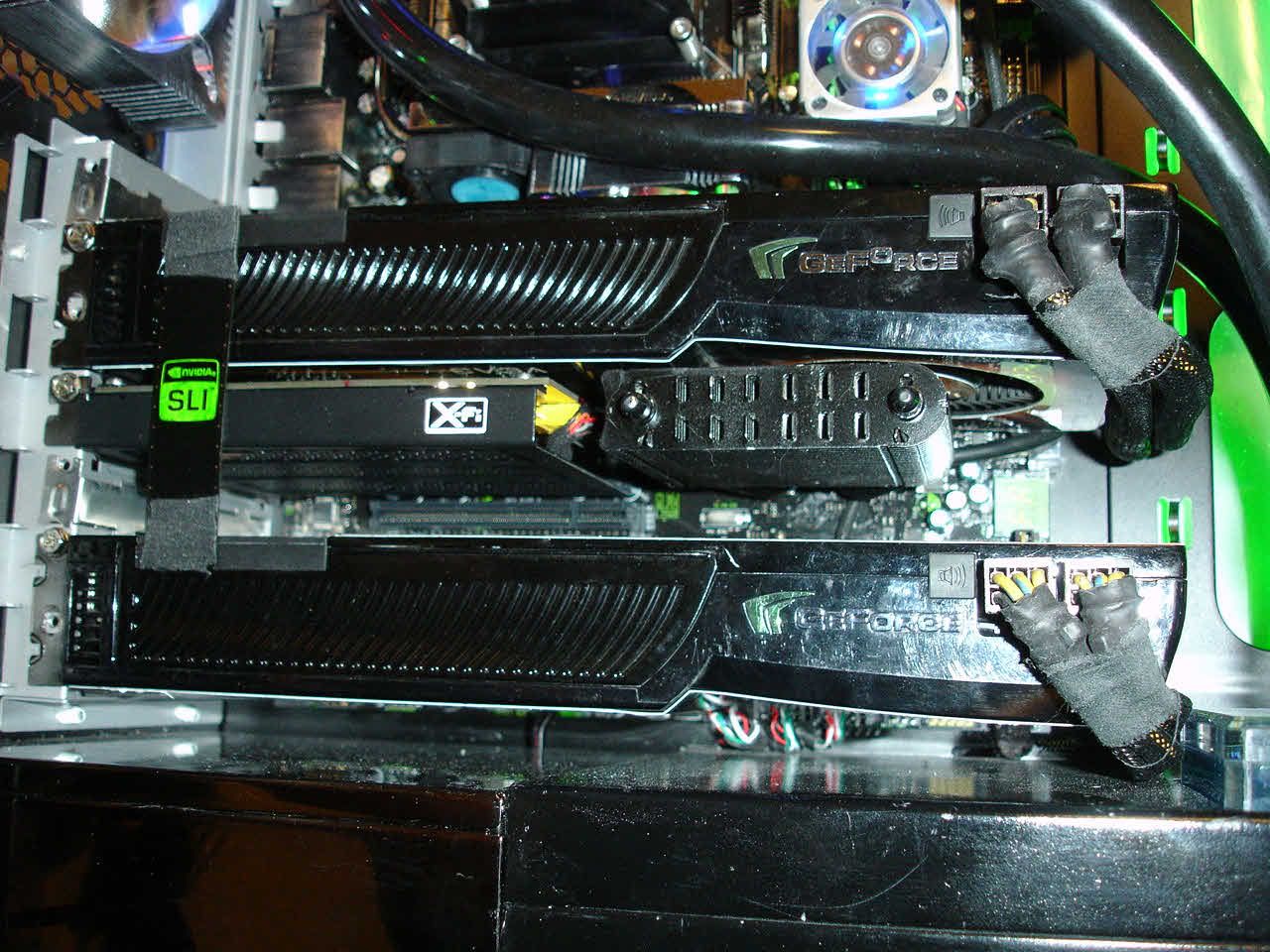 Edited by Paraleyes - 10/7/09 at 9:39am