While I've been quite happy with my old DFI LANParty NF4 SLI-DR, I had a feeling that it might be the limiting factor in my overclocking so I picked up the new DFI LANPartyUT NF4 SLI-DR Expert. Well that and I wanted something new, had my old setup for about six months which is pretty long for me.
Anyway without further adieu, I figure you guys might like to see the a few pictures of the motherboard, here are the spots I find interesting anyway.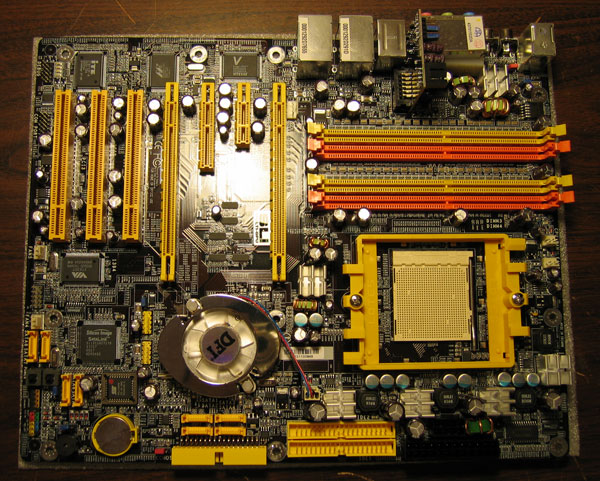 The motherboard uses the same layout as DFI's CrossFire motherboard and is completely different from the older LANParty NF4 SLI-DR.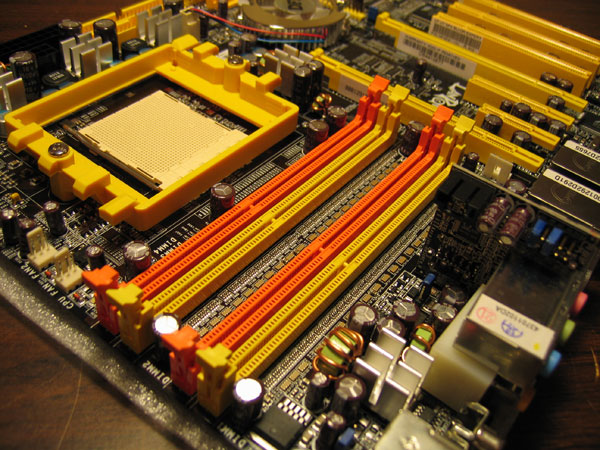 A closer look at the DIMM slots, nothing much to comment here other than it's odd location.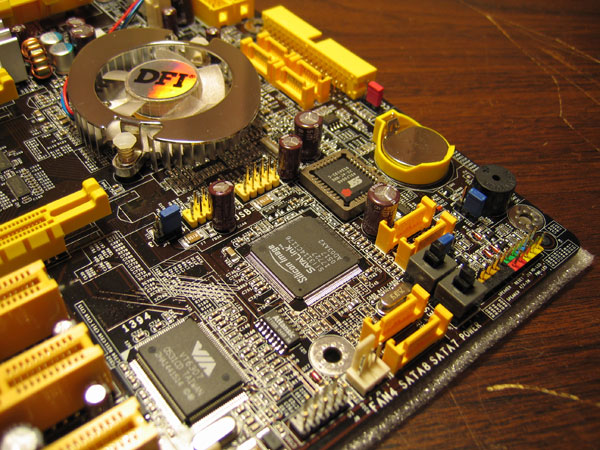 Similar to the previous motherboard...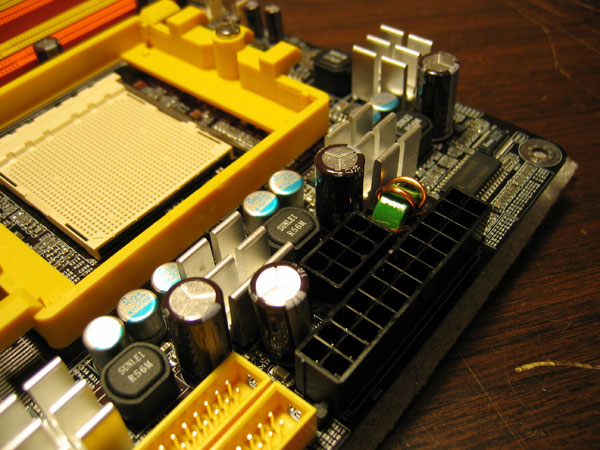 Probably one of the biggest changes, according to DFI the PSU on the PCB has been upgraded from three phase to four phase, whether that does anything, I will report a bit later (hopefully it'll allow me to overclock higher!
) Edit: notice the 8 pin ATX12V connector, it's not necessary to have one and the regular 4 pin 12V connector will work just fine.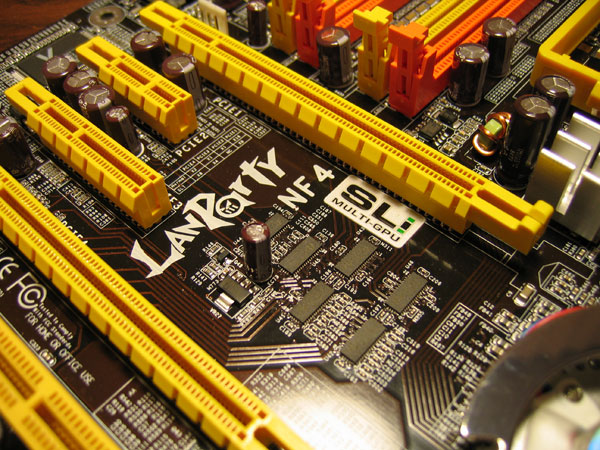 Woo, switchless SLI! I do not run SLI but it's nice to know that if I do in the future, I won't have to move the stupid jumpers lol.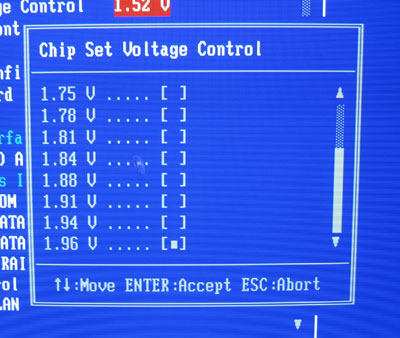 Chipset voltage goes up to 1.96V which is an improvement over 1.8V with the older motherboard.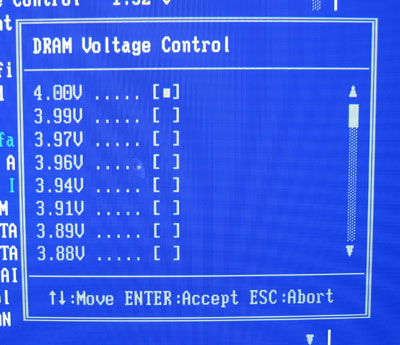 Note, there is
no
5V jumper on the DFI LANPartyUT NF4 SLI-DR Expert, it is natively supported by the motherboard! Also notice that the voltage settings for the memory are a lot finer!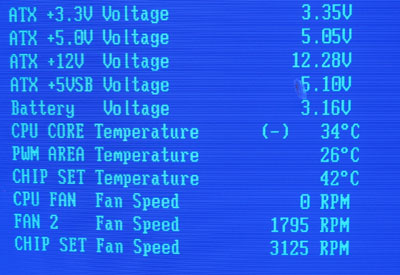 Hehe, temps without breaking in the thermal paste might get a few degrees lower than that after a week.
Just getting things setup so I haven't started overclocking yet but I'm hoping it can get me to 3.3 GHz with this crappy 3700+. Gawd I want an Opteron so bad, too bad my local store got me a 148 Socket 940.
Anyway if there is anything specific you'd like to see lmk and I'll try to accommodate.
CPU
Motherboard
OS
Monitor
Opteron 148 @ 3.4 GHz
DFI LP NF4 SLI-DR Expert
WinXP/XP64, Gentoo
Viewsonic P95F+
Power
Case
SilverStone ST65ZF 650W
Lian Li PC60B
View all
hide details
CPU
Motherboard
OS
Monitor
Opteron 148 @ 3.4 GHz
DFI LP NF4 SLI-DR Expert
WinXP/XP64, Gentoo
Viewsonic P95F+
Power
Case
SilverStone ST65ZF 650W
Lian Li PC60B
View all
hide details