Both pull media from my server.
Living room HTPC:
SILVERSTONE ML03B
ASRock 880GMH/USB3
AMD Athlon II X2 255
Wintec AMPX 2x2 gig
Antec EarthWatts Green EA-380D
Intel X25-M 80 gig SSD
Windows 7 with XBMC
All HDDs except for the SSD are now stored in the server.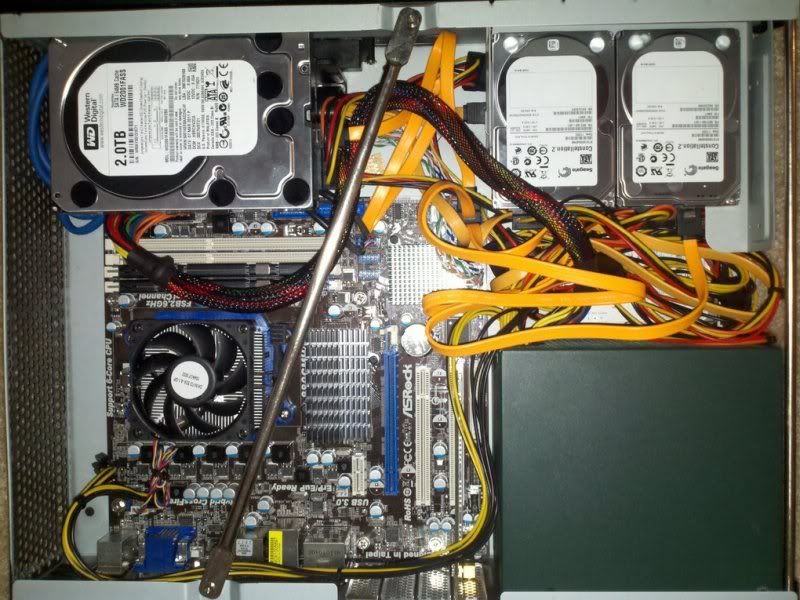 Bedroom HTPC:
Habey EMC-600S
GIGABYTE GA-E350N-USB3
SAMSUNG 1x4GB RAM
2 gig flash drive for OS
Running OpenElec XBMC
Lenovo Multimedia Remote Keyboard N5902
Ignore the ram pictured below. Just replaced them for one Samsung Low Profile 4 gig stick.