Quote:
Originally Posted by
Asymmetry
Current,
i5, 32gb, Sniper m3 board, 670 GTX with NXTG10 braket, 3 x 4TB drives, 750w PSU
dual H75 water cooling kits, NXZT G10 kraken bracket, noctura dual intake fans and used some large waxed paper cards as baffles to channel the air from front to back.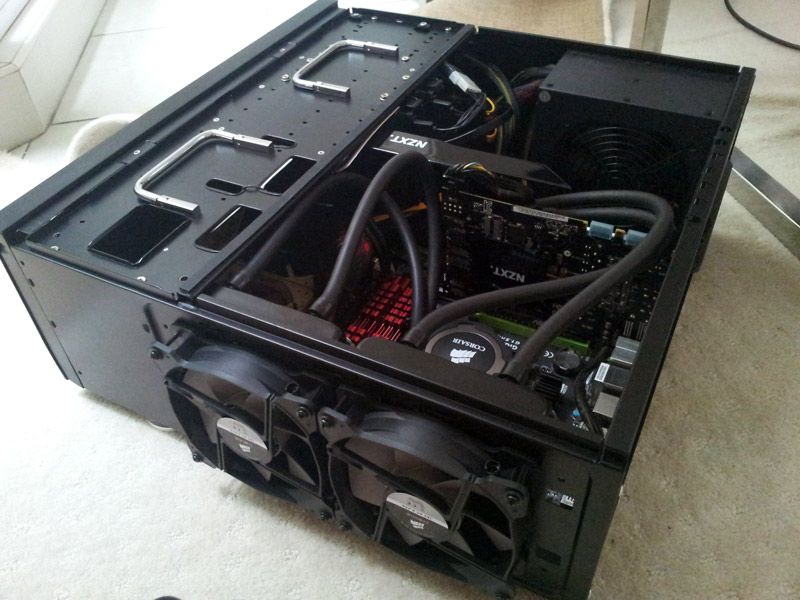 Experimenting with
Internal pics/ buildlog please!!!!