Here's my custom built wooden HTPC....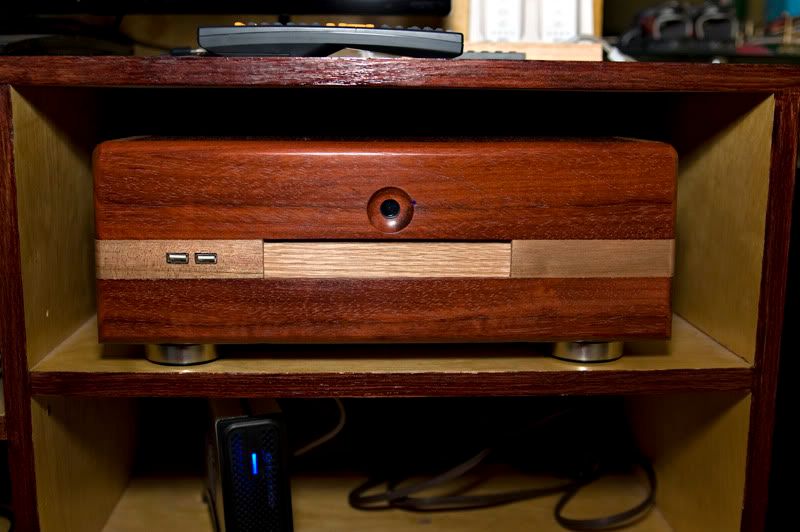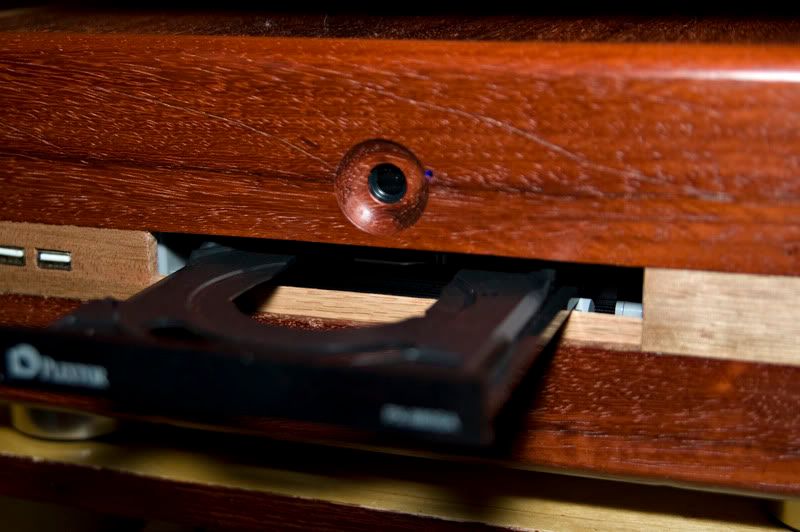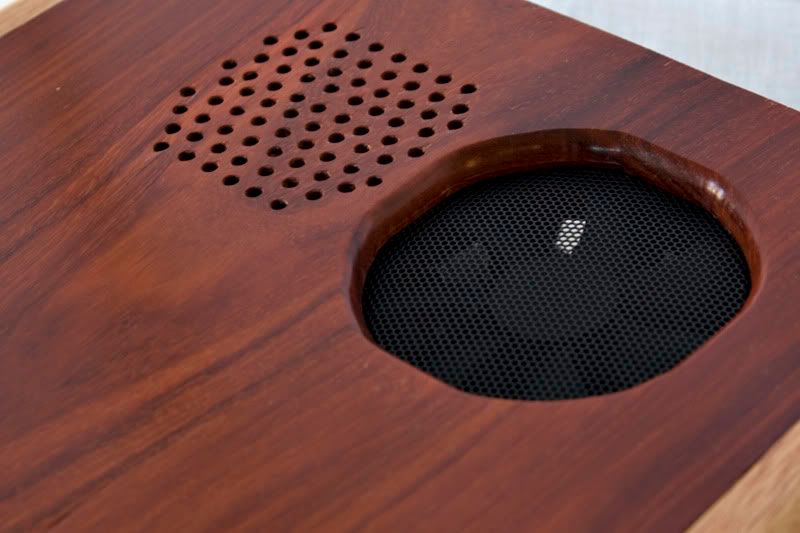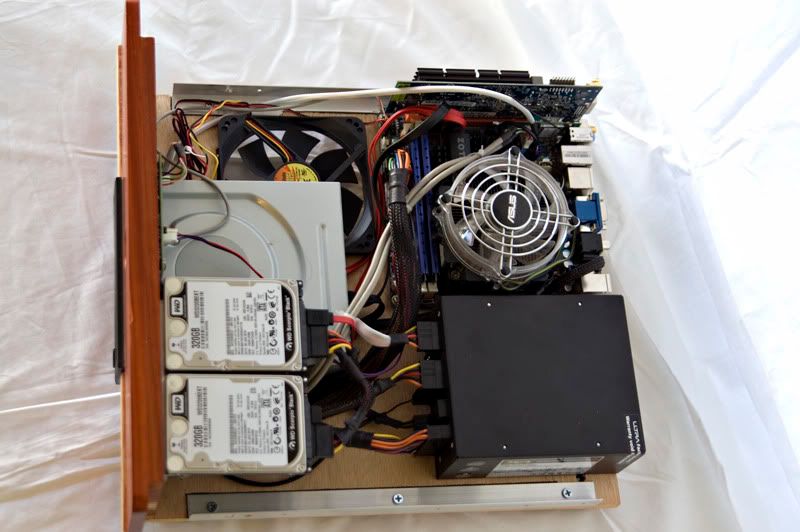 Specs:
zotac 9300 mini-itx
C2D E7500 2.9GHZ
4GB gskill ddr2800
Gigabyte HD5450 512MB video
ultra 400watt modular psu
plextor dvd
Antec basic media station
2 wd 320gb (raid for OS-win 7 32bit)
MCE remote
1.5TB usb external with movies and a couple tv shows directly hooked up.
1.5TB, 1TB, 500GB drives on my desktop pc serving nothing but anime and a few asian films. (will be building a custom media server in the near future to replace these)
I use XBMC and have it set to run on start up. Use Ember media manager to scrape all media before moving to my library, as I do not like XBMC built in scrapers, especially when it comes to asian films and anime.
I used to use a WDTV box, But love my HTPC now. My favorite thing is to just go through and watch all the movie trailers on the apple tv plugin.
CPU
Motherboard
Graphics
RAM
Xeon x3360
ASUS P5E64 WS Evolution
Sapphire HD4870 Toxic
8GB Mushkin DDR3 1333
Hard Drive
Optical Drive
OS
Monitor
WD Black 500GB(OS)/WD RE3 1TB/ WD Green 6TB total
Lite On
Windows 7 Ultimate 64bit
Samsung 20in
Power
Case
Kingwin Laser 750
Custom Modded Apple G5
View all
hide details
CPU
Motherboard
Graphics
RAM
Xeon x3360
ASUS P5E64 WS Evolution
Sapphire HD4870 Toxic
8GB Mushkin DDR3 1333
Hard Drive
Optical Drive
OS
Monitor
WD Black 500GB(OS)/WD RE3 1TB/ WD Green 6TB total
Lite On
Windows 7 Ultimate 64bit
Samsung 20in
Power
Case
Kingwin Laser 750
Custom Modded Apple G5
View all
hide details