Quote:
Originally Posted by
88EVGAFTW
You're doing it wrong, flip the T the other way so there is a more direct flow to the pump. Flip the T like this
you get what I'm saying?
Also we should have some sort of rule where you can't post MASSIVE full res pics
But hey, at least you did not fail like this guy, he said he couldn't fill his loop and he tried everything, no wonder, his T-line is after the pump
and cpu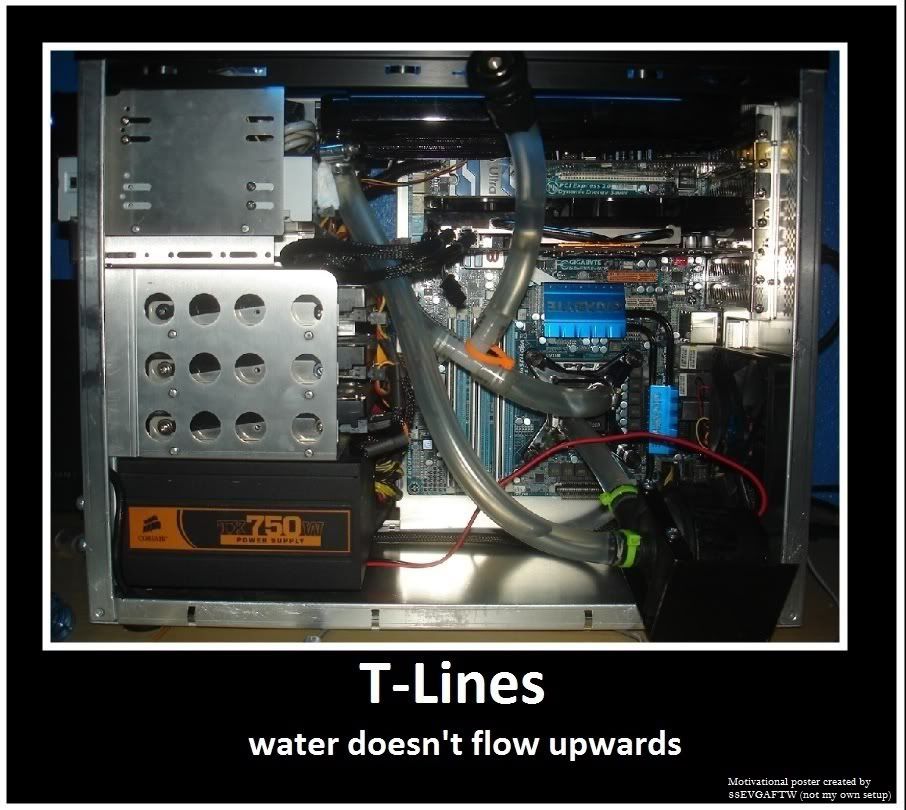 Thanks ill do that now, to let the air bubbles out, do i leave the filport/reservoir lid/top open?