Hey all
My loop isn't quite finished yet.
I don't have a radiator yet, just a 25liter drum of water i use as a heat dump.
My pump is a modified submersible pond pump which now takes a direct intake.
Waterblock is created by me.
Brass and plastic barbs from local hardware store.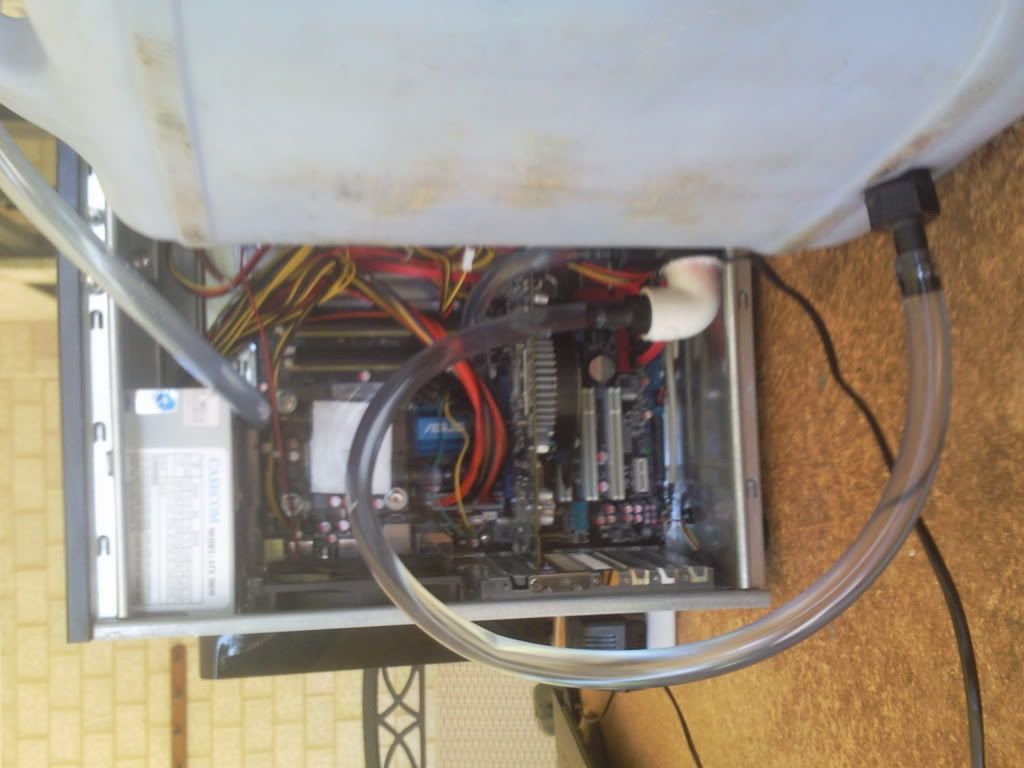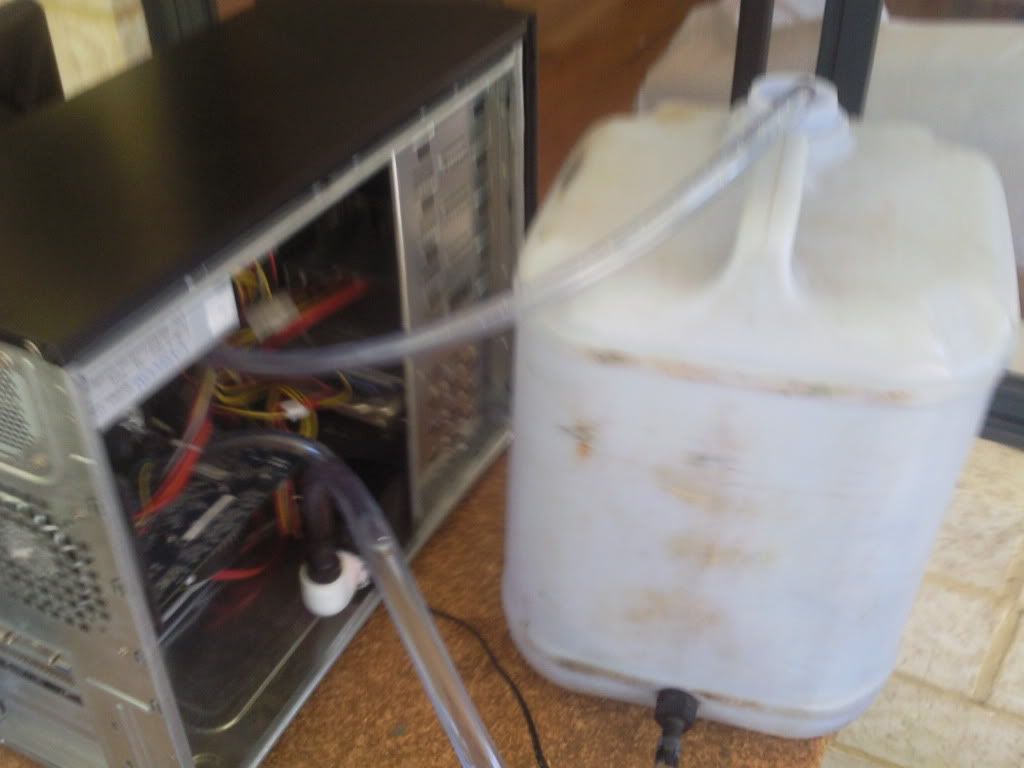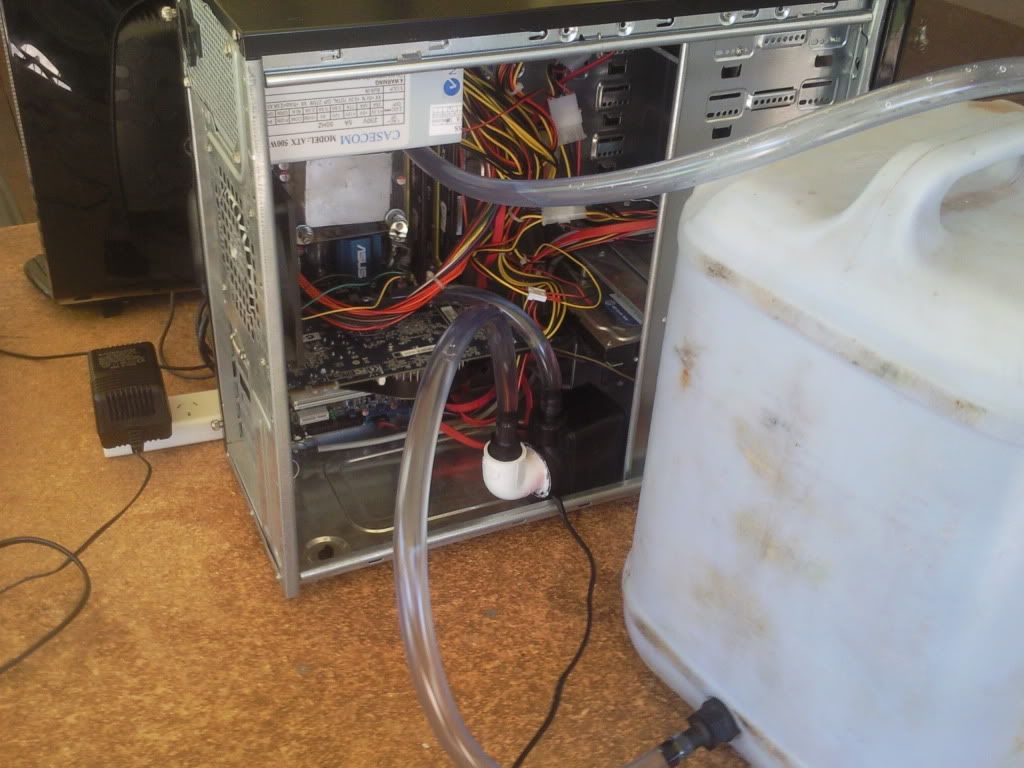 I have a sort of build log in my sig... have a read trough it has all about how i made the block.
Oh and SHINY