Just completed my first W/C project. May I enter the club pls.
Swiftech Apogee XT CPU block
Koolance GTX 480 blocks x 2
Koolance 3-4 slot SLI adapters
Koolance external rad mount
Swiftech 320 drive rad (external)
3 x fesser + 3 x Noiseblocker mulitframe fans
Swiftech 220 drive rad (internal)
Noiseblocker silent fans
Swiftech micro res2 x2
Bitspower 2 x powerboards
Primoflex 1/2id tubing (green)
Bitspower CC5 compression fittings
Bitspower 45/90/multi rotary adapters x heaps + extension tubes
Koolance VLN4 "no spill" x2 for drain point
Molex extension cables
De-everything'd water + anti fungal solution
Various party lights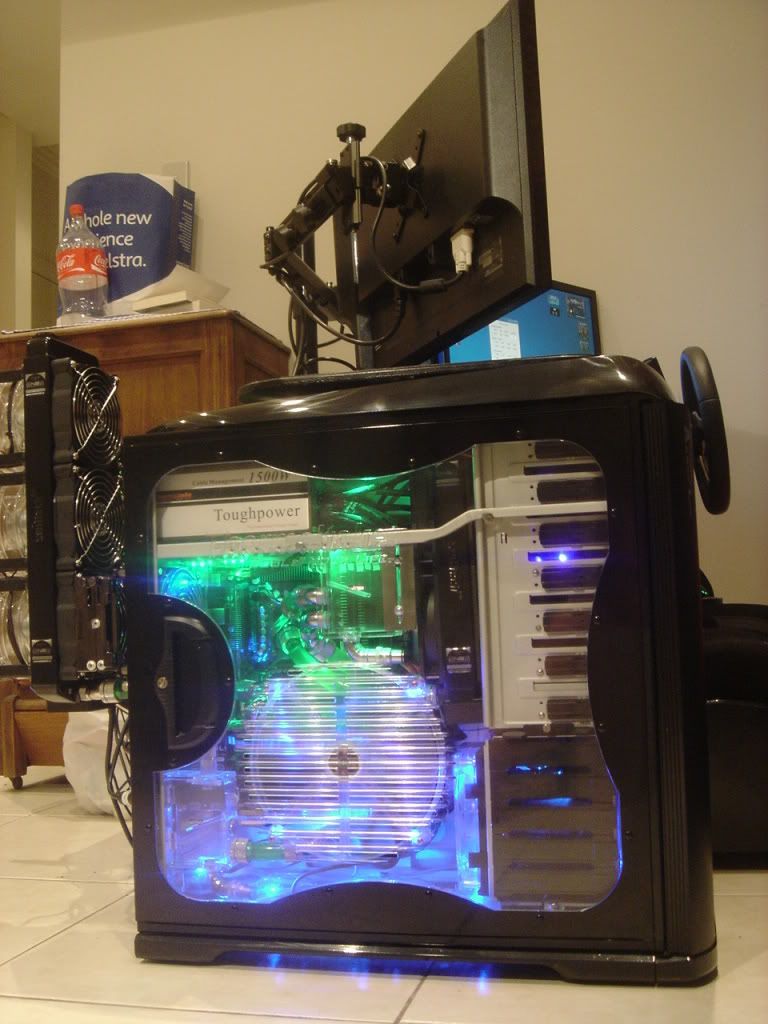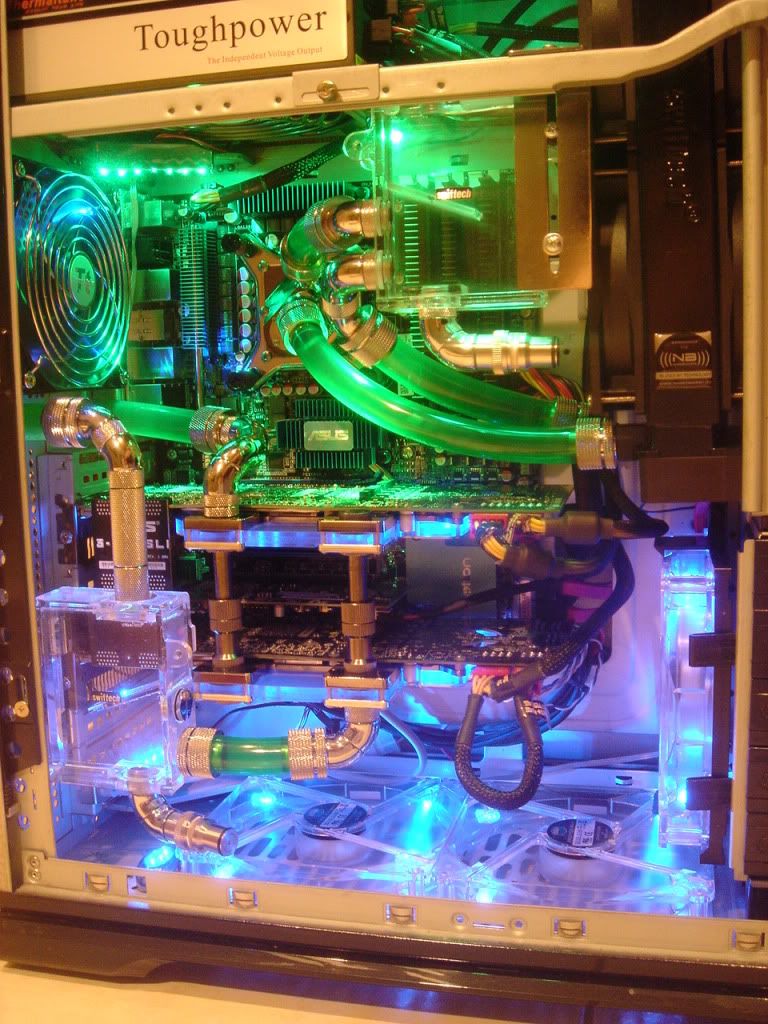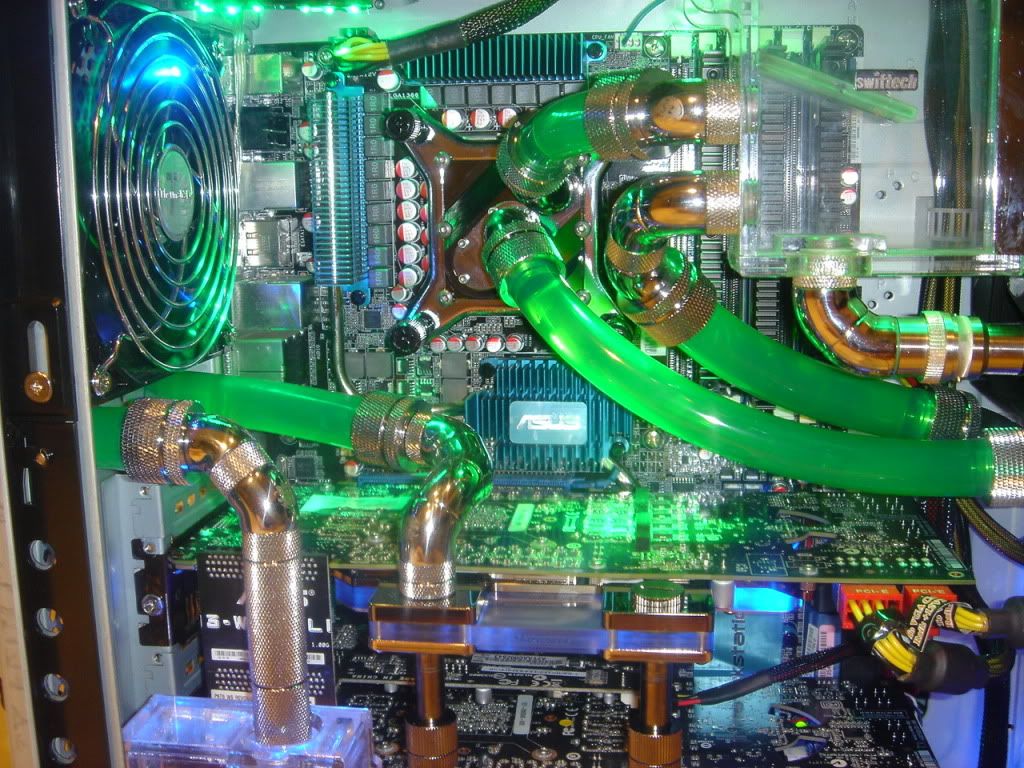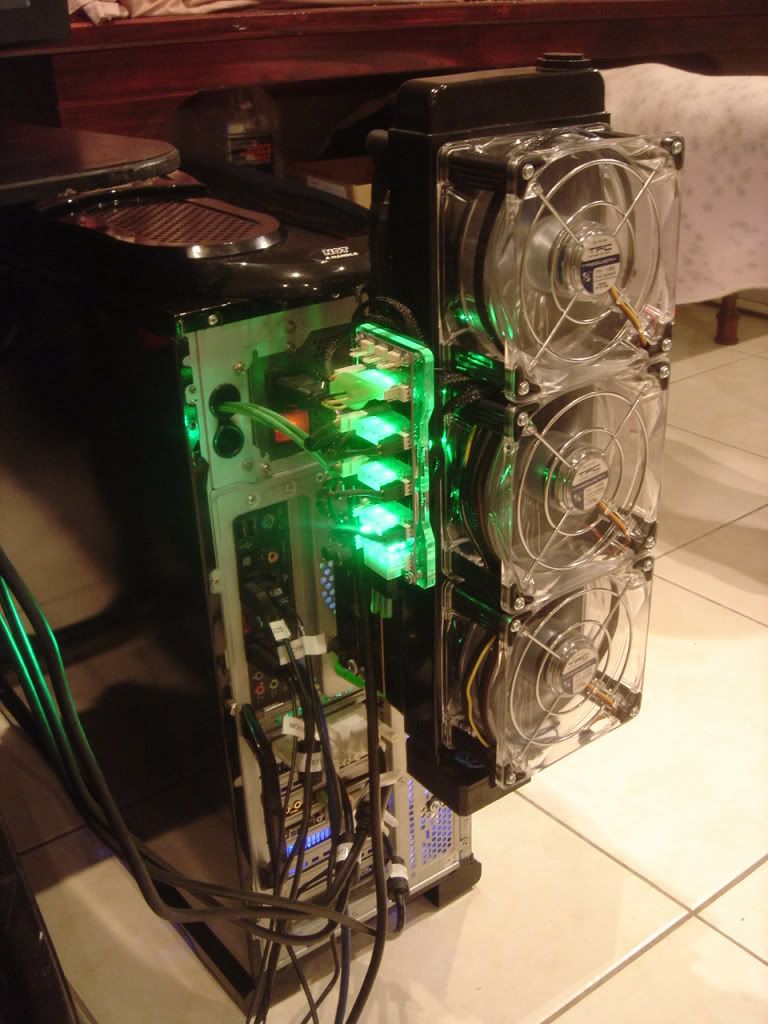 Q- Would the red path be better than the yellow in this pic ? It would remove the res, but get rid of the silver (chimmney) tubing, which I think looks ugly.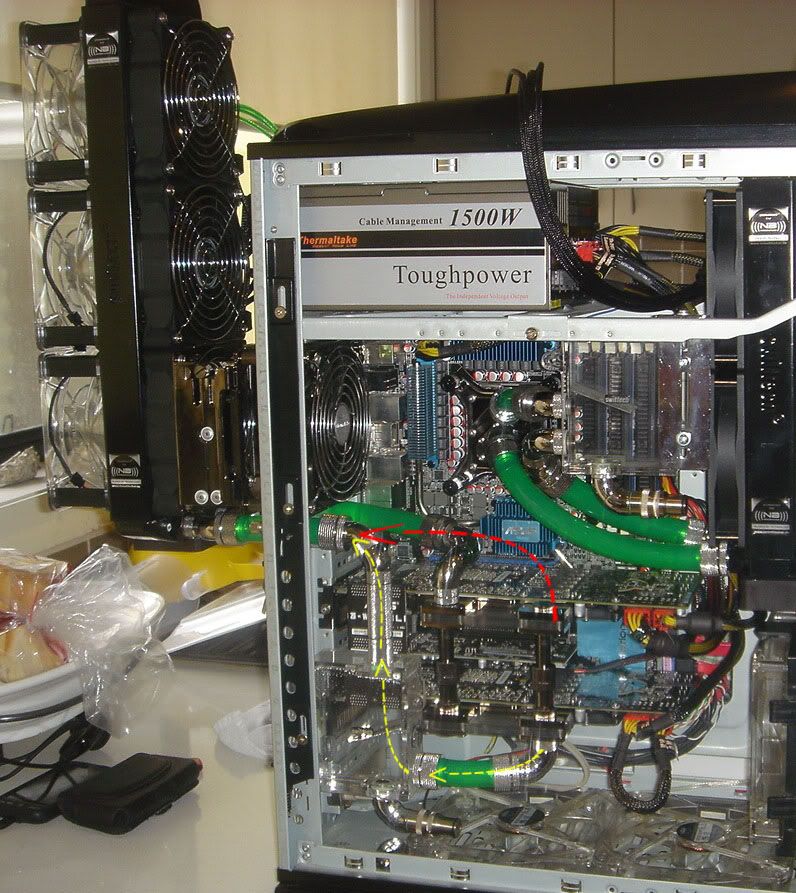 Thanks
Mike