I had a couple 230mm fans sitting in a box left over from removing the stock side and top fans from my Cooler Master HAF 932. Well I noticed they have the four holes for LEDs around the edges just like their clear 230mm LED fans in the front of the case. So, I figured I should take a shot at modding in some LEDs and making them look a bit better. Enjoy!

So this is what I'm starting with; a stock 230mm Cooler Master fan out of a HAF 932 Case. You can see that even these black Cooler Master fans have those raceways to run the wires for an LED at each edge.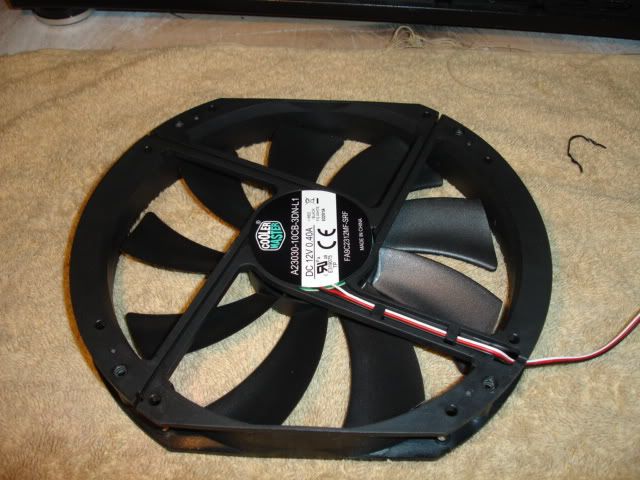 After I removed the label, I realized I could run all the wires within the fan's frame. So I took out the round plastic retaining washer. . .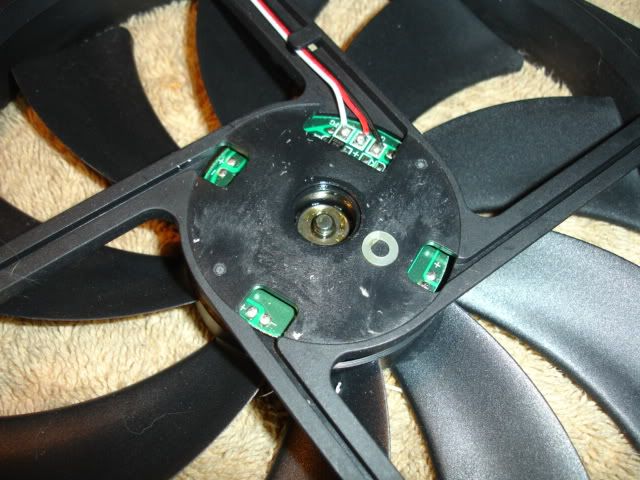 And there you go; the fan blades slide right off.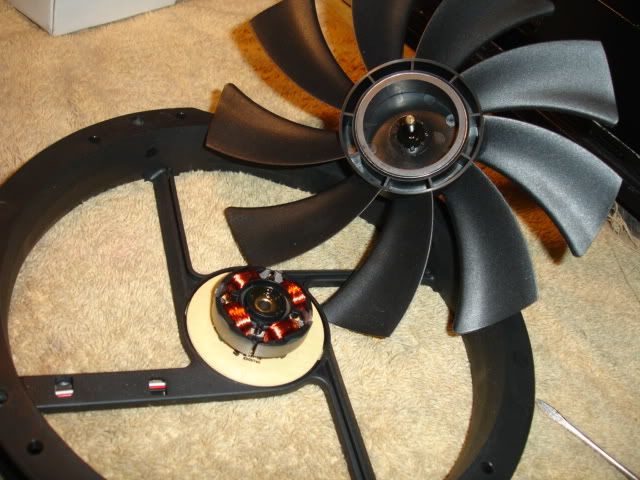 I taped off the back side of the fan blades to protect the steel ring and the grease on the pin from paint.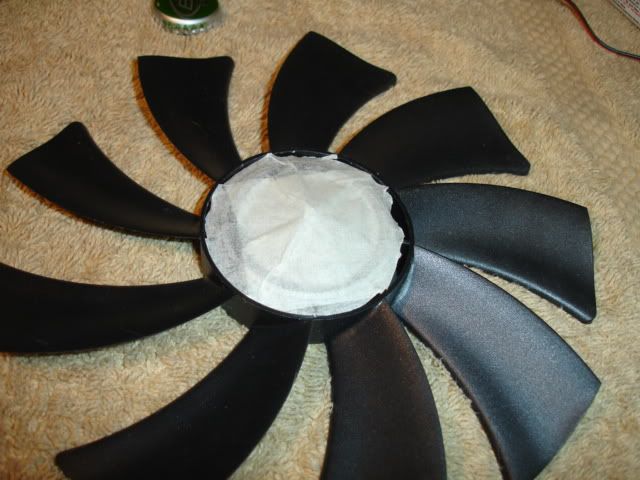 I used some fine grit sand paper to roughen up the fans blades for paint. I would recommend just washing the fan with soap and water. Dish soap is best and most convenient as it cuts away the grease from your hands the best. Anyways, the sand paper gave the blades a bit of a rough look rather than a nice smooth surface that could have been. Hindsight=20/20


Here I got a couple LEDs soldered and wired in through the raceways of the fan's frame.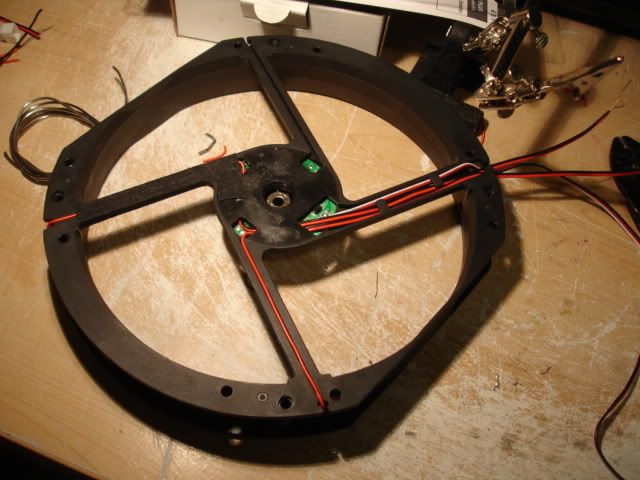 Here's a close up shot of one LED in place.


All hooked up and ready to connect a power wire.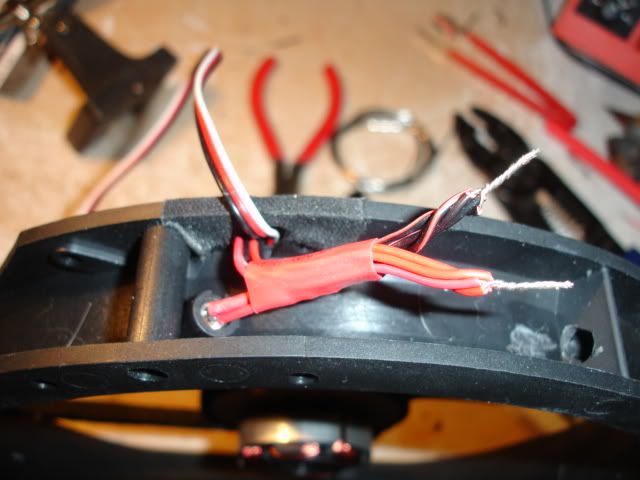 You can see the hole I drilled in the picture above and below to run the wires all through together.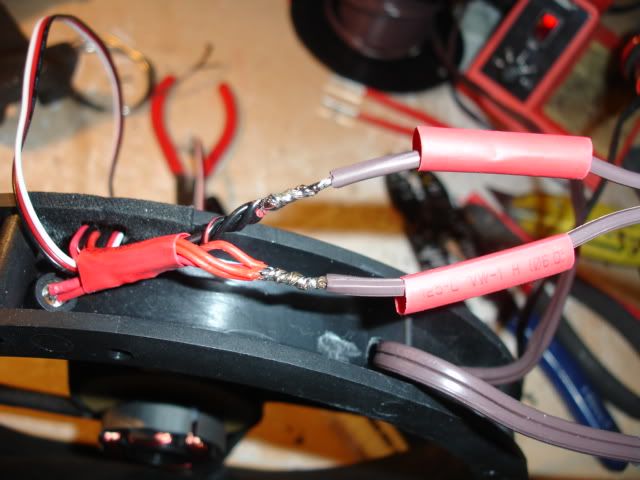 The other end of the power wire.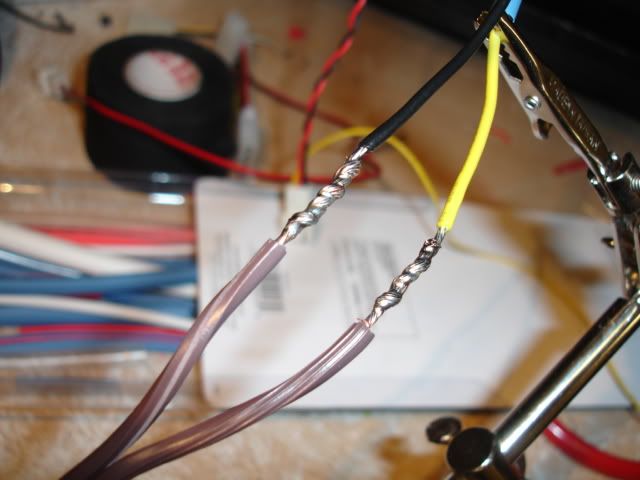 The round plastic retainer clip snapped back into place.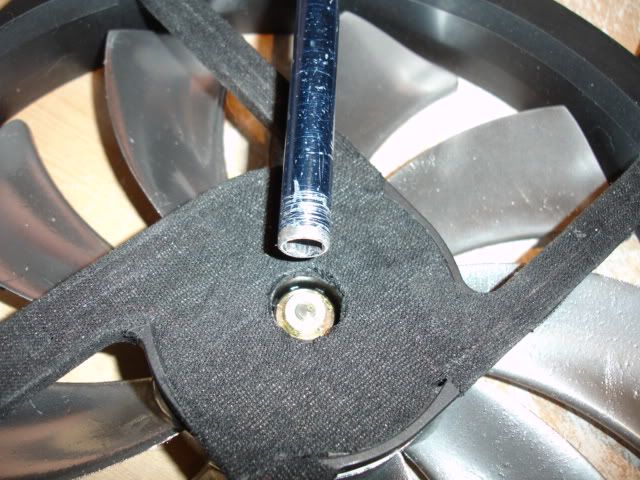 Still waiting for sleeving from performancepcs.com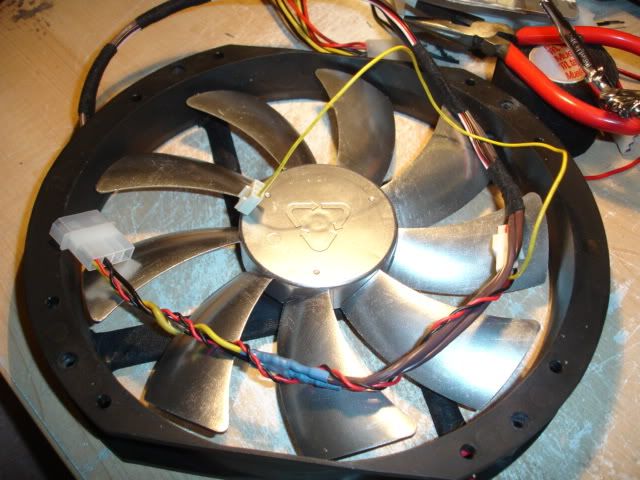 Here's the back.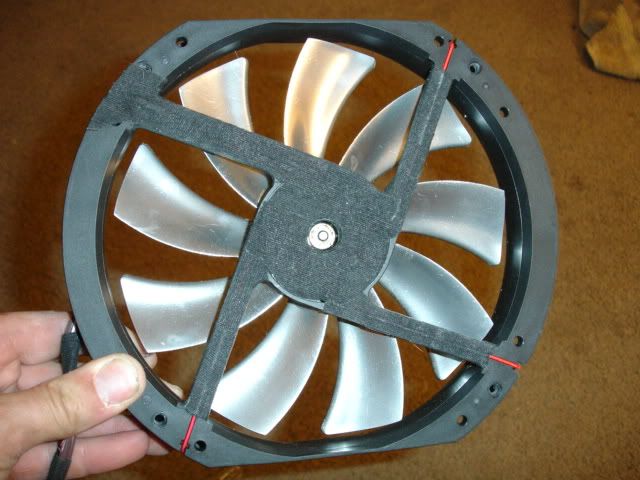 Here's the front.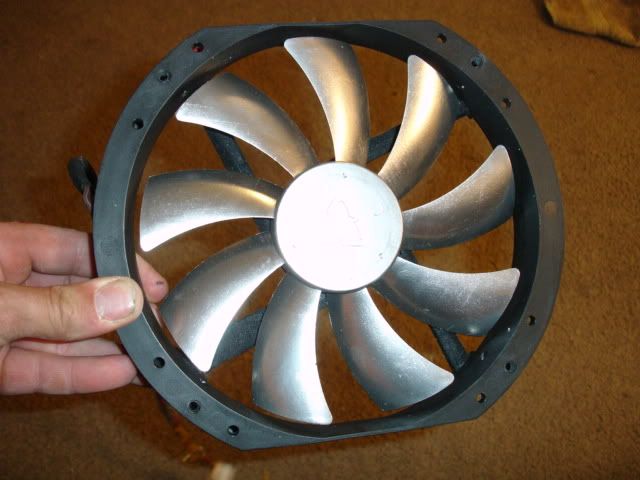 I was hoping for the most reflection as possible with this fake shakey can chrome paint. It's kinda cool how the camera captured the light from the LEDs even though focusing on the blade as if it were not spinning at all here.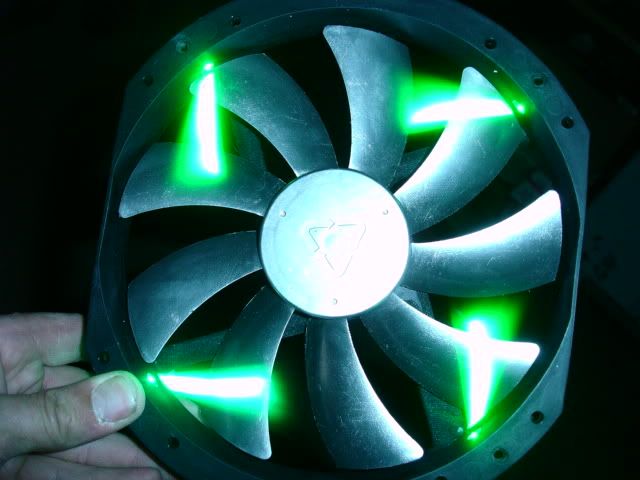 These next two pictures however portray the appearance of the LED's natural glow and reflection very accurately with the camera's flash off.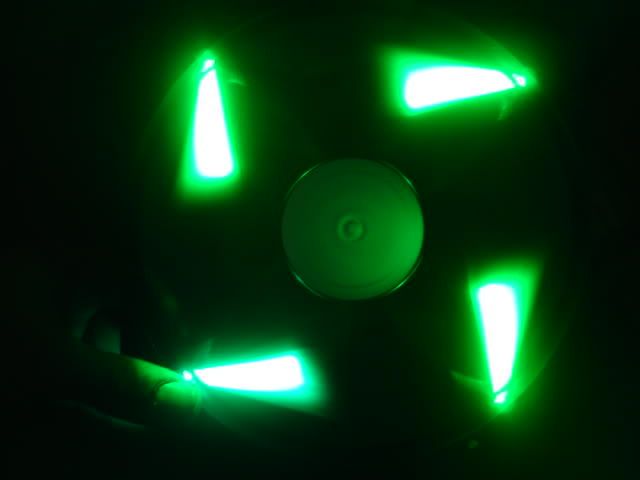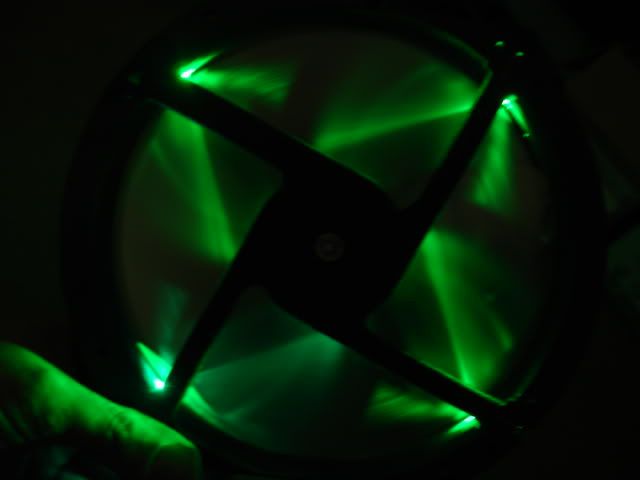 Not a bad little upgrade IMO. It sure made these two huge stock 230mm fans quite a bit more appealing to leave installed rather than replacing them with a bunch of 120mm fans.

I will recommend this guy on ebay for purchasing LEDs and resistors. He'll make a pretty fair deal with you if you buy a lot. Even if you just want 20, it's still a good deal.