hello guy's im terry . i have a processor that i beleave to be the amd 2500 + moble but not sure. here a pic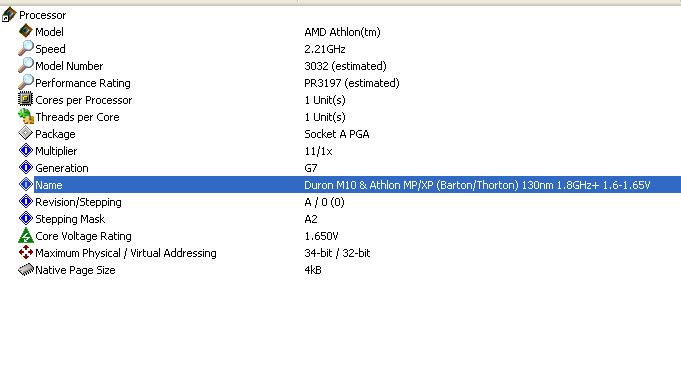 i have the abit NF7-S mother board , a thermsink 4 ich fan on major heat sink .3 tower fans , no side door . and its the atx case that is real tall . and has the opening door on the front , and the most have plexy glass side's . a 550 watt antec power suply, and 1.5 gig of pc 3200 ram . also i have the HIS excaliber radeon 9800 pro with thw ice-q cooling system on it (
http://www.hisdigital.com/html/produ...id=28&view=yes
)
i am running now at 11x200 mhz at 1.87 v-core. and running at 2.21 gig !
my question is witch exact cpu do i have , and hwat are the best known setting for it ?
And for a extra if i get lucky someone might just know
how might i go about o/c my video card , i have read that it will fly with a little tweeking , and yes i have looked around .
i have looked at the charts and things people have posted but i get confused due the the amount of diffrent cpu's
thanks for any help !