Quote:
Originally Posted by
ReverseInternet
Does this patch work for NVIDIA drivers 267.59 and PhysX Runtime 9.10.0514?
I've initially ran a config with two Radeons HD 5870 in CrossFireX. I then added Geforce GTX 550Ti to run as dedicated PhysX card.
I've installed latest NVIDIA drivers along with PhysX runtime and ran the patch from Safe mode (it reported all files patches). I then connected the GTX to a monitor but didn't extend the desktop on it.
BOINC does use GTX for computing. GPUZ shows PhysX as enabled. However FludMark 1.3.1 runs in CPU mode.
Am I missing something?
Here are some screenshots: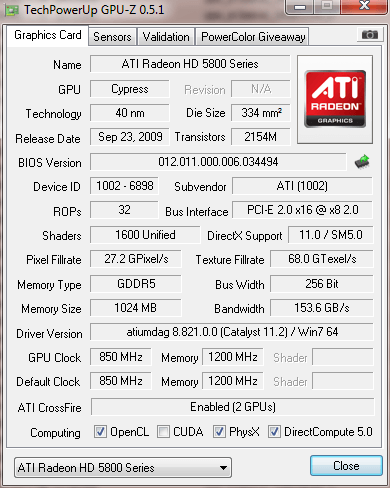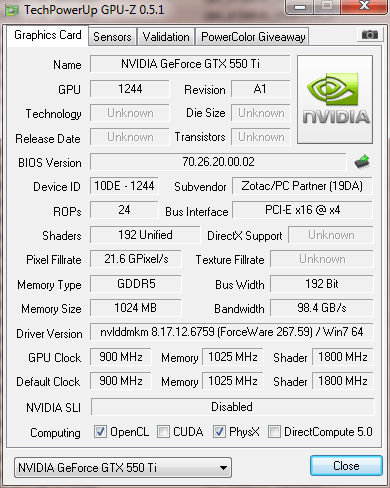 OS: Windows 7 Ultimate x64
CPU: Intel i7-860
MB: Intel DP55WG
RAM: 4x4GB Corsair
I had the same problem. Solved it by removing the physx .dll files from the the Fluidmark folder. It now runs in GPU mode. Some games may require this also.
CPU
Motherboard
Graphics
RAM
Phenom II X4 B60 (unlocked 560BE)
ASUS M4A785-TD-V EVO
XFX 4850 + EVGA 240 GT for PhysX
Kingston HyperX DDR3 1600
Hard Drive
OS
Monitor
Power
Hitachi 500gb 7200
Win7 64bit ultimate / XP dual boot
Spectre 20 incher
Antec TP-3 550
Case
ANTEC 1080AMG
View all
hide details
CPU
Motherboard
Graphics
RAM
Phenom II X4 B60 (unlocked 560BE)
ASUS M4A785-TD-V EVO
XFX 4850 + EVGA 240 GT for PhysX
Kingston HyperX DDR3 1600
Hard Drive
OS
Monitor
Power
Hitachi 500gb 7200
Win7 64bit ultimate / XP dual boot
Spectre 20 incher
Antec TP-3 550
Case
ANTEC 1080AMG
View all
hide details