Well I was kind of excited to OC these 2 Celly, never OC'ed one before, I've mostly been a AMD clocker since slot A. I had to OC the E8*** chips though, there little OC monsters..
..Love them!
But anyway I stuck my 347 in to play with a bit and this mobo wont recognize it..
..I have the newest bios and all that. Kind of sucks since thats the one that I could of gotten some higher clocks on...Oh well..
So I stuck the 430 in and it works fine.It's just a max 12x so I'm not going to get any high CPU-Z's with it. This is the fastest one I found on the Bot for one...
hwbot Celeron LGA775 430 info
.That was with a cascade if I remember correctly.
This is a stock SPI with no tweaks...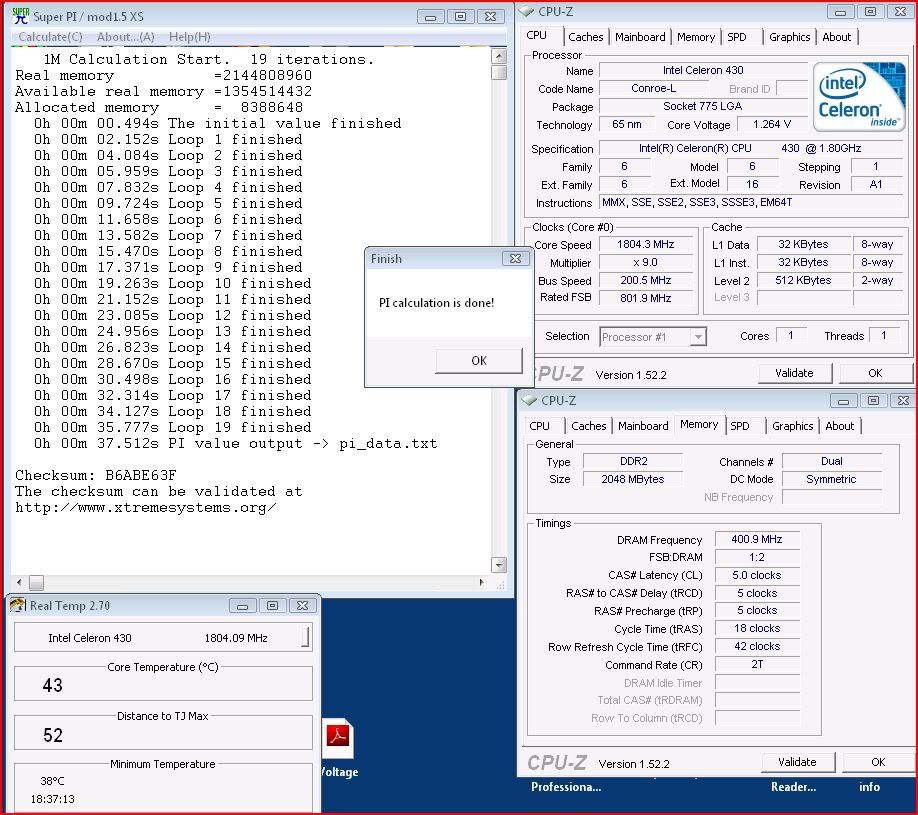 Kind of hate to waste these Lanfest on it.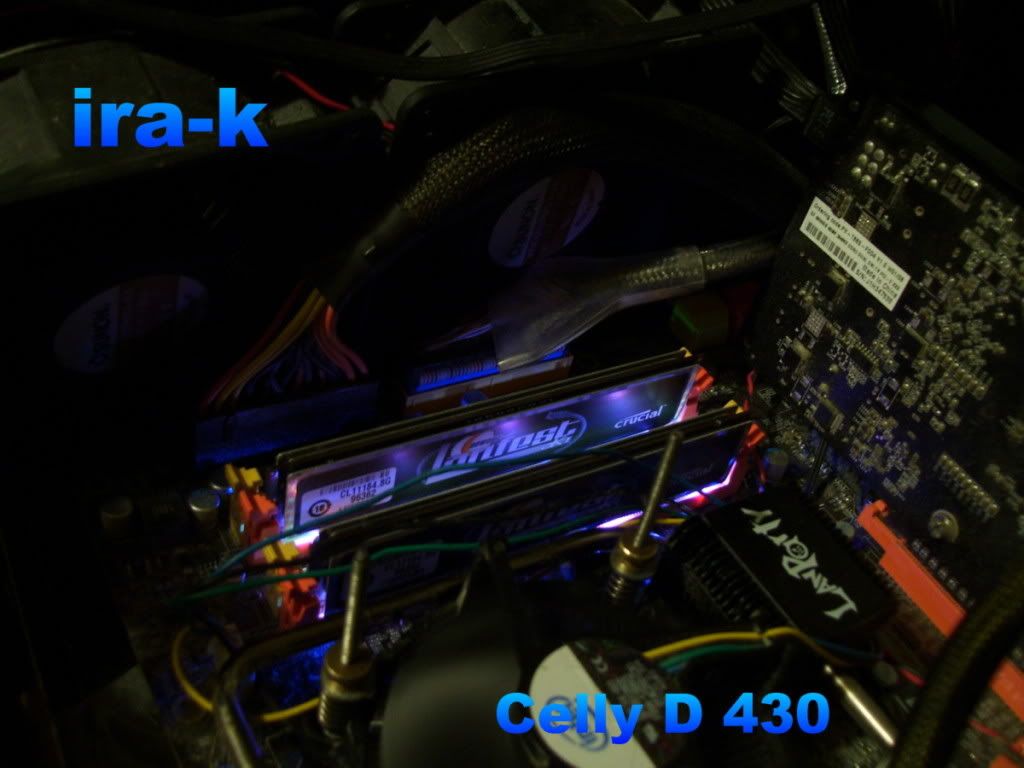 Not hardly worth proofing a mobo for, I have some decent ram though so maybe I can tweak on it and get a decent SPI out of it at least. It will still be fun...
...I have a E7200 I could throw on it to I guess. This will probably be my last s/775 run's, it's time to go to DDR3.
Hopefully I'll get this mobo proofed and do my runs next week sometime..
CPU
Motherboard
Graphics
RAM
E8600 4545Mhz*9 w/1.29V
DFI DK P45
XFX 8800 GS
D9GKX & D9GMH
Hard Drive
Optical Drive
OS
Power
2x Seagate 160 Perp. RD-1
2x Asus
Vista Premium
Corsair HX 620
Case
Open Bench
View all
hide details
CPU
Motherboard
Graphics
RAM
E8600 4545Mhz*9 w/1.29V
DFI DK P45
XFX 8800 GS
D9GKX & D9GMH
Hard Drive
Optical Drive
OS
Power
2x Seagate 160 Perp. RD-1
2x Asus
Vista Premium
Corsair HX 620
Case
Open Bench
View all
hide details