Right guys, project has been posted in other forums before as i am new to here
Since i am getting rid of my old gear now i am begining to plan new gear for the project. So far i only decided the motherboard, the psu which i wont change, but the rest is up for advices:
Old Gear:
MOBO
: ASUS Striker II Extreme
CPU:
Intel Q9450
GPU:
BFG GTX260 H2oc
Mem:
4GB Corsair DDR3 1333 XMS3
Cooling:
Watercooling
New Gear Planning:
Help me out here!
Mobo:
ASUS Maximus III Formula
CPU:
i7 860 / i5 750 ???
(budget is 240GBP/397USD)
GPU:
NVIDIA GTX 285 or 295?
(budget is +/- 415GBP/680USD)
MEM:
???? (need to sell mem still to see what budget i will have but i think around 80GBP/130USD)
PSU:
Antec Galaxy 1000W
Cooling:
Some kick ass stuff!
Sponsors:
Im hunting them atm
Since we got the paper work done, time for some fun because no one is made out of steel
I have already modded the motherboard tray to be inverted, window cut, cpu backplate cut done too (worried when i put the P55 board in because it might be off center, but we can fix it!)
***powdercoated too! (btw mum says it looks like the fridge now
)
yes i know, it wasnt my fault! powdercoating man forgot to tape the airflow area!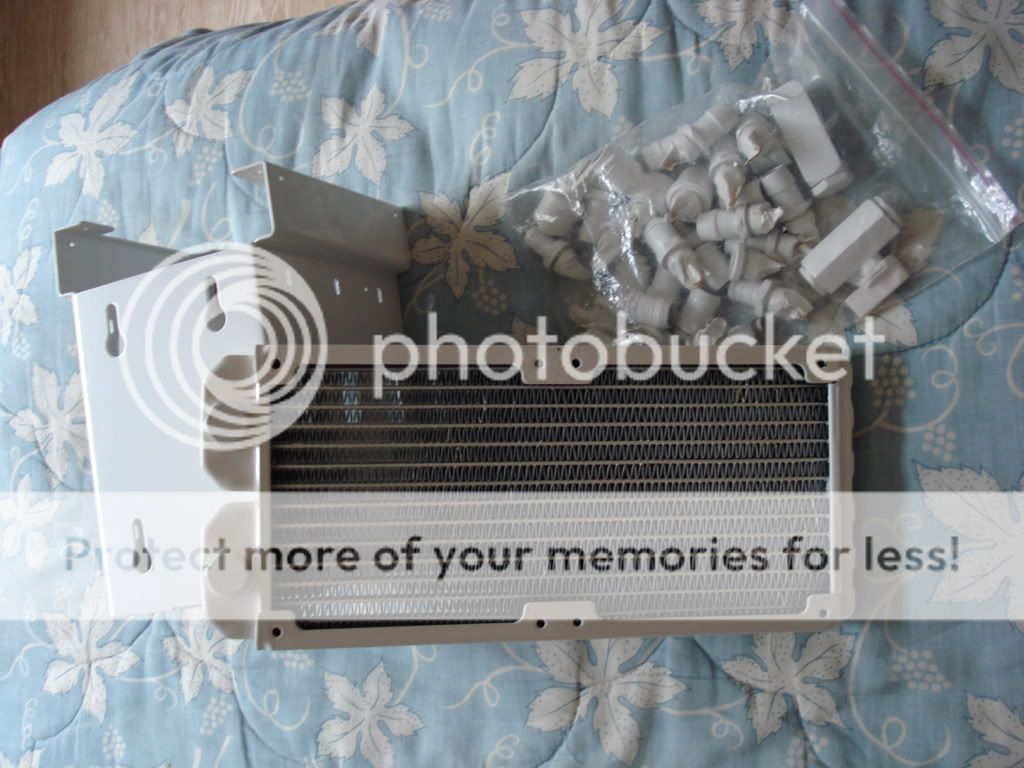 Please leave your feedback and please help me out with the gear choice!
CPU
Motherboard
Graphics
RAM
i7-920 D0 batch: 38XXXXX
CLASSIFIED X58 E760-A1
BFG GTX 260 H2Oc
Mushkin Ridgebacks 6GB 1600 6-8-6-24
Hard Drive
OS
Monitor
Keyboard
WD of course!
x64 stuff
Dell
Old School
Power
Case
Mouse
Mouse Pad
Enermax Galaxy DxX 1000W
Antec1200/TJ07
MS Sidewinder
Old School
View all
hide details
CPU
Motherboard
Graphics
RAM
i7-920 D0 batch: 38XXXXX
CLASSIFIED X58 E760-A1
BFG GTX 260 H2Oc
Mushkin Ridgebacks 6GB 1600 6-8-6-24
Hard Drive
OS
Monitor
Keyboard
WD of course!
x64 stuff
Dell
Old School
Power
Case
Mouse
Mouse Pad
Enermax Galaxy DxX 1000W
Antec1200/TJ07
MS Sidewinder
Old School
View all
hide details