I am now in the club!
- H70 2 Scythe GT AP-15s pulling air from inside the case and out the back
- 2 Scythe GT AP-14s in front of case
- Top of case 2 Noctua NF-P14 Flx fans
The shroud is TFC Xtender 120mm Radiator Shroud - Dual Blue LED (TFC-XTENDER-BL) PeformancePCs.com
You can see that I but some soft foam around the outside fan and the inside fan against the radiator. The shroud came with a rubber gasket to go between the fan and the shroud.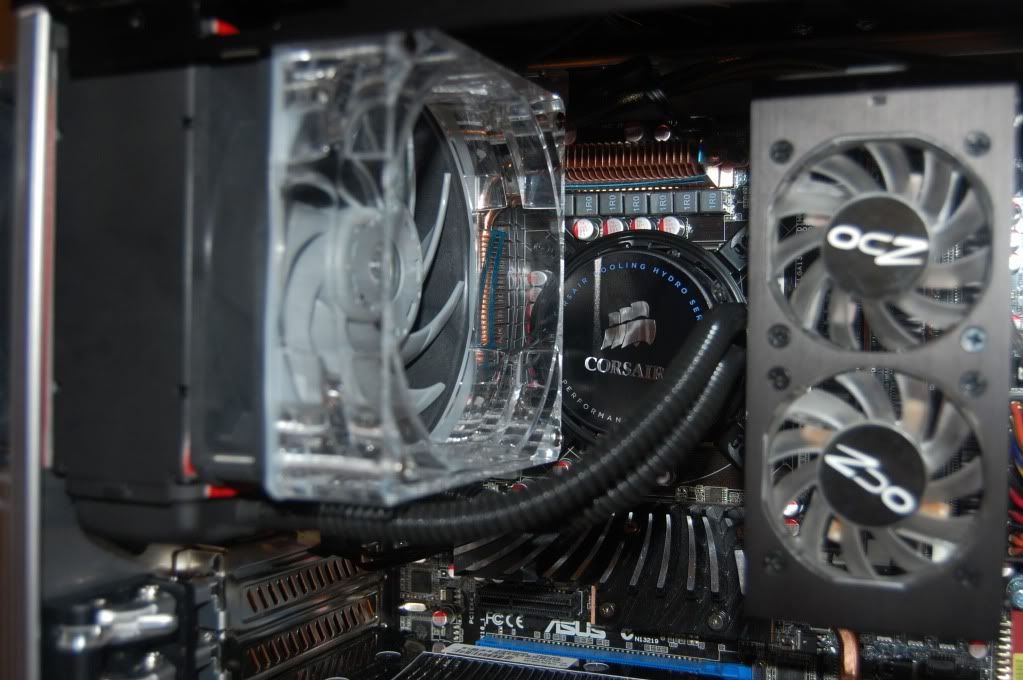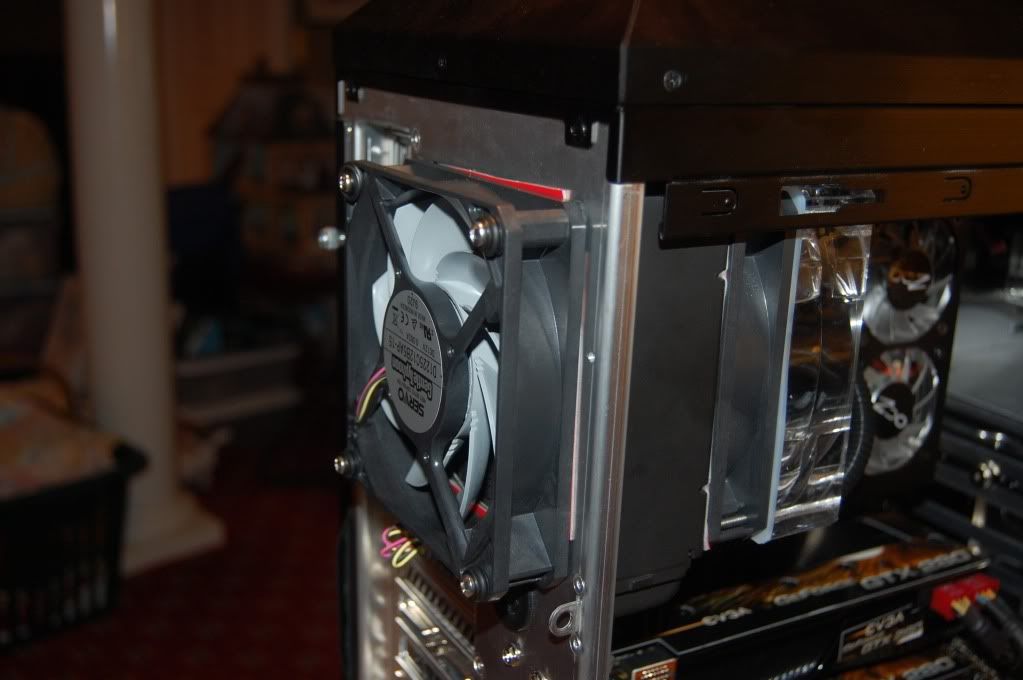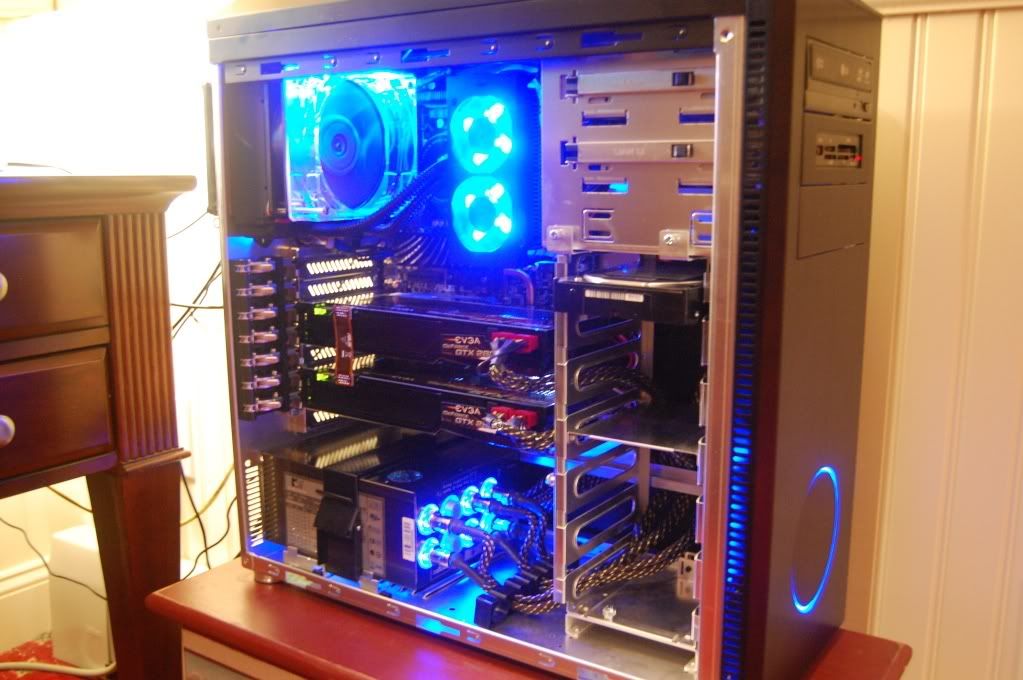 CPU
Motherboard
Graphics
RAM
CORE I7 920 @ 3.8 GHz
ASUS P6T DELUXE
SLI EVGA GTX280
Corsair TR3X6G1600C8D
Hard Drive
OS
Monitor
Power
WD Caviar Black 640GB
Windows 7 64 bit Home Premium
Samsung SyncMaster T220
KINGWIN Mach 1 ABT-1000MA1S
Case
Lian Li PC-B25F w/ side window W-LM2AB-1
View all
hide details
CPU
Motherboard
Graphics
RAM
CORE I7 920 @ 3.8 GHz
ASUS P6T DELUXE
SLI EVGA GTX280
Corsair TR3X6G1600C8D
Hard Drive
OS
Monitor
Power
WD Caviar Black 640GB
Windows 7 64 bit Home Premium
Samsung SyncMaster T220
KINGWIN Mach 1 ABT-1000MA1S
Case
Lian Li PC-B25F w/ side window W-LM2AB-1
View all
hide details