Quote:
Originally Posted by
nerdybeat
So here's my plans for my new case that just arrived a couple days ago. I am finishing up with sleeving my fans and random other things, so I will be transferring my sig rig in tomorrow. Any feedback is welcome.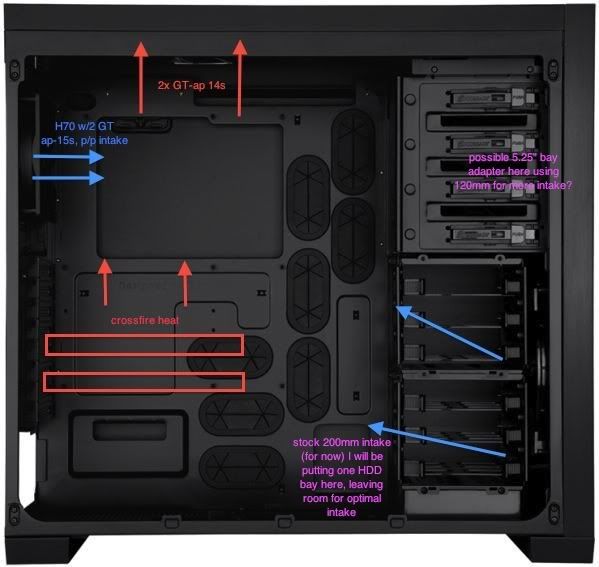 I currently have my H70 in p/p exhaust in my 902, however I picked up a 120mm dust filter in case I wanted to try intake on the back. I feel like the top GTs will suck out a lot of the hot air, and all the Crossfire heat wont be sucked in through the rad on my H70.
+1 to Ceadderman and Kokin
You would probably be OK with it as an exhaust especially if you get a drive bay 120mm intake setup going.
Correct me if I'm wrong but mounting the rad at the front top exhaust spot especially if you have a front drive bay intake would be your best bet.
Does anyone know if they make the type of shroud that usually comes on the side door of cases that funnels air to the stock CPU coolers in 120mm?
Edited by CircuitFreak - 4/29/11 at 7:42pm