Add me to list. Just finished installing this little beauty, and I love it already. Temps are a few degrees lower across the board than with my old air heat piper, ~4-5 C lower cpu load temp, and cpu, system and gpu are ~3 C lower at idle, even my HDD and Vreg are cooler (well 1 C anomaly maybe
). My install looks much cleaner now, and that makes me smile too.
This self contained unit is perfect for me right now, because I deal with chillers and TECs (among other things) enough at my work to know the difficulties in dealing with advanced cooling measures. Don't want that head ache at home, too. I'll probably stick with this one until I get the itch for a true water setup in a few months
.
Anyway, onto the pics: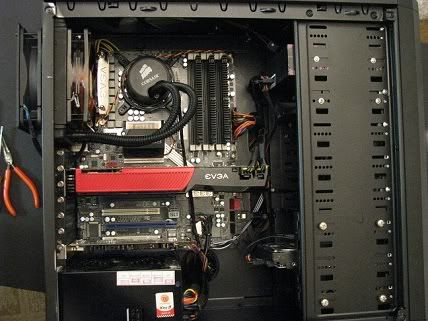 Pretty lights, but need better fans later,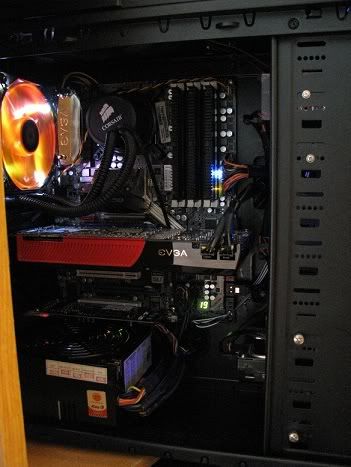 Thanks and comments/criticisms are welcomed.