Hey guys, this is my first time building a computer, and I think it came out pretty decent. Still some stuff I want to do, like clean up my cables a bit and ordered green led fans instead of the blue, but it's pretty much done.
Here is the pre build loot layout.
I used the Enzotech Type-X AM2 Retention clip to mount my Dark Knight. I took the stock screws out of the clip and used the ones that came with the DK for the intel chip. I used some nylon spacers from Ace Hardware instead of metal to cut down on weight. It works, but the threads in the Retention clip, they're plastic, so a they got kinda stripped when I took out the stock bolts, one of them is really bad and barely holds the bolt. So I'm going to redo it soon, any ideas? I've got a few, need to go to ACE and see if they have the hardware I need.
Skyscraper.
And here are some more shots of everything put together. Let me know what you guys think, this is my first build so any tips on cable management or really anything else are greatly appreciated.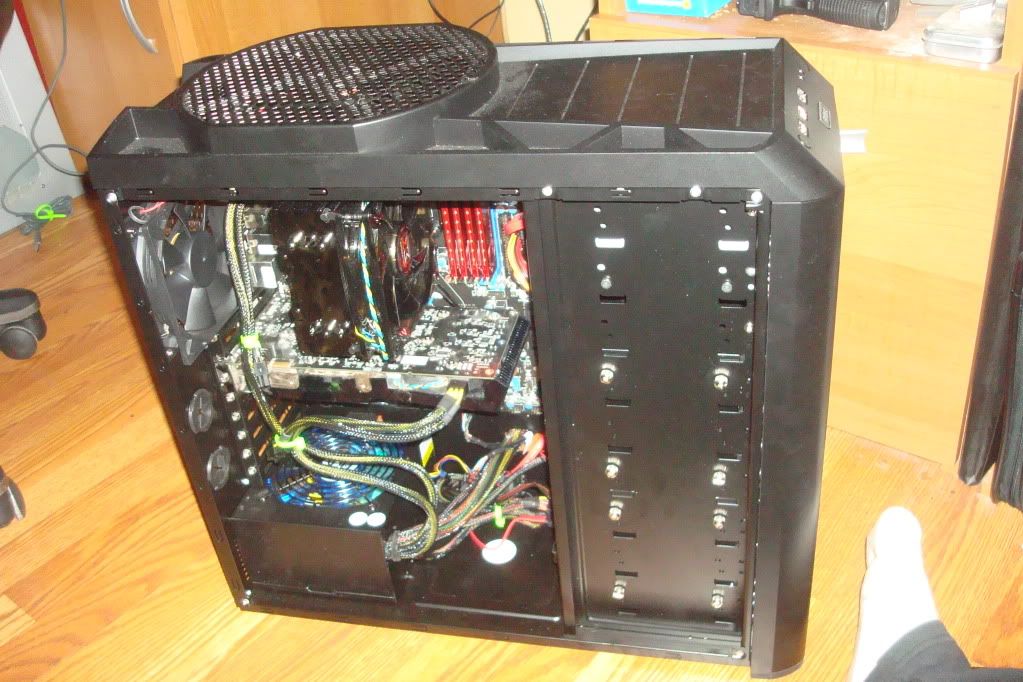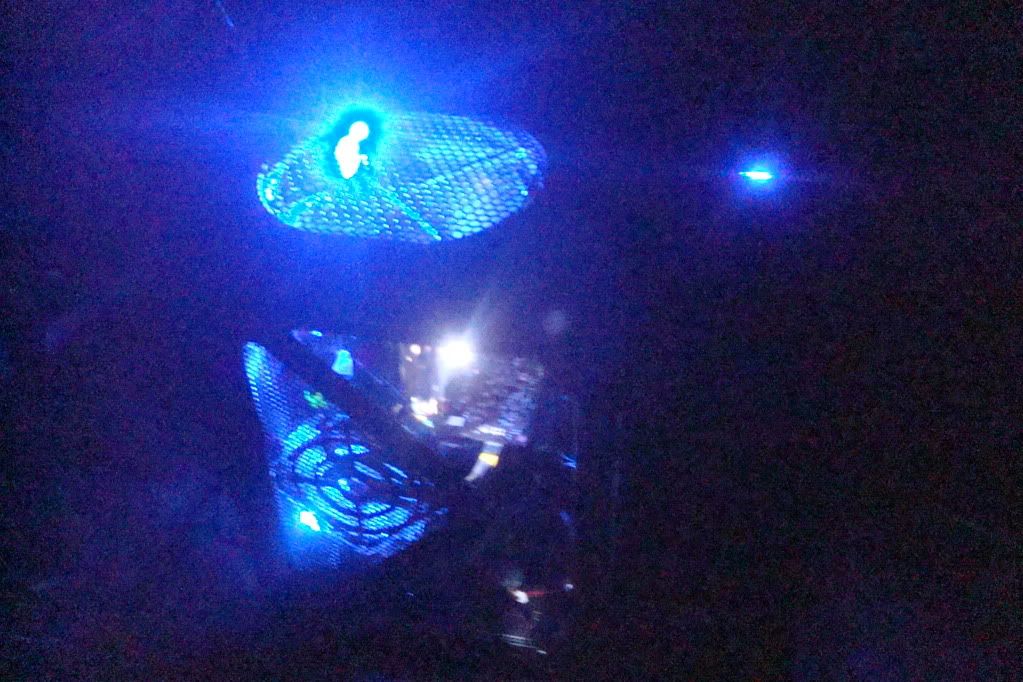 I hope to learn a lot from you guys about case modding and hope I can contribute something too.
Edited by splicer - 12/27/09 at 1:11am
CPU
Motherboard
Graphics
RAM
AMD Phenom II X4 955 Black Edition O.C 3.5
MSI NF980-G65 AM3 NVIDIA nForce 980a
Evga GTX560 Ultra Classified 448 CUDA CORE 1.2Gig
G.SKILL 8gb SDRAM DDR3 1600
Hard Drive
Cooling
OS
Monitor
Western Digital Caviar Black 650gig
Dark Knight 1.0
Vista 64bit
LG Flatron W2453v
Keyboard
Power
Case
Mouse
Saitek Ecplise 2/Belkin n52te
Antec True Power TP-750W
Antec 900two
Logitech MX518/G5/Wacom Graphire 4
Mouse Pad
Belkin
View all
hide details
CPU
Motherboard
Graphics
RAM
AMD Phenom II X4 955 Black Edition O.C 3.5
MSI NF980-G65 AM3 NVIDIA nForce 980a
Evga GTX560 Ultra Classified 448 CUDA CORE 1.2Gig
G.SKILL 8gb SDRAM DDR3 1600
Hard Drive
Cooling
OS
Monitor
Western Digital Caviar Black 650gig
Dark Knight 1.0
Vista 64bit
LG Flatron W2453v
Keyboard
Power
Case
Mouse
Saitek Ecplise 2/Belkin n52te
Antec True Power TP-750W
Antec 900two
Logitech MX518/G5/Wacom Graphire 4
Mouse Pad
Belkin
View all
hide details