Quote:
Originally Posted by
k4m1k4z3
Im not sure why I didn't join this club months ago...
I love my setup, I've never had any problems with leaks.
XSPC single bay acrylic res.
mcp655 pump
HK 3.0 cpu block
koolance full cover gtx 480 block
thermochill pa120.3 radiator
1/2 inch fittings, 7/16 id tubing,
no clamps
I have put it in my trunk for a couple 4 hour drives, took it out, started it back up no problems.
Those tubes are not going to come loose even with a decent amount of tugging. It pretty much takes a knife to get most of them off.
No pics?
I'm still leak free, but I gotta shead this case. "That's not a case, it's a closet" someone in vent told me.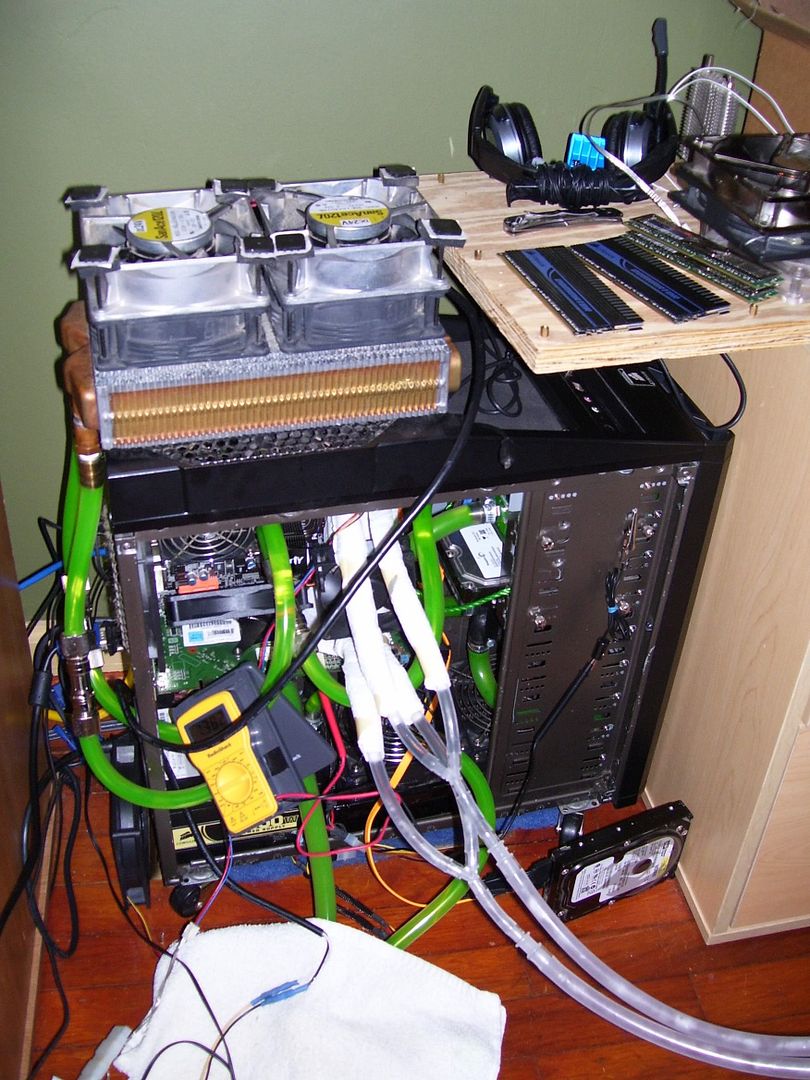 CPU
Motherboard
Graphics
RAM
E8400, E8600, 980BE
T2RS+, P5E3, TA890FXE
8800GTS's,GTX's,GS,Ultra's,9600GT
Lots of D9's and some crap DDR3
Hard Drive
Power
Case
Seagate 250GB + 80GB WD for benching
TT 875w, Corsair 650TX
Custom bench station
View all
hide details
CPU
Motherboard
Graphics
RAM
E8400, E8600, 980BE
T2RS+, P5E3, TA890FXE
8800GTS's,GTX's,GS,Ultra's,9600GT
Lots of D9's and some crap DDR3
Hard Drive
Power
Case
Seagate 250GB + 80GB WD for benching
TT 875w, Corsair 650TX
Custom bench station
View all
hide details