Hello all! This is my first post on the phase area...
Some time ago, I disassembled my mini fridge and started using it as a chiller for my Q9550. Entire thread is here:
http://www.overclock.net/cooling-exp...ml#post7283366
The compressor is an Embraco 1/12th HP EM20HHR.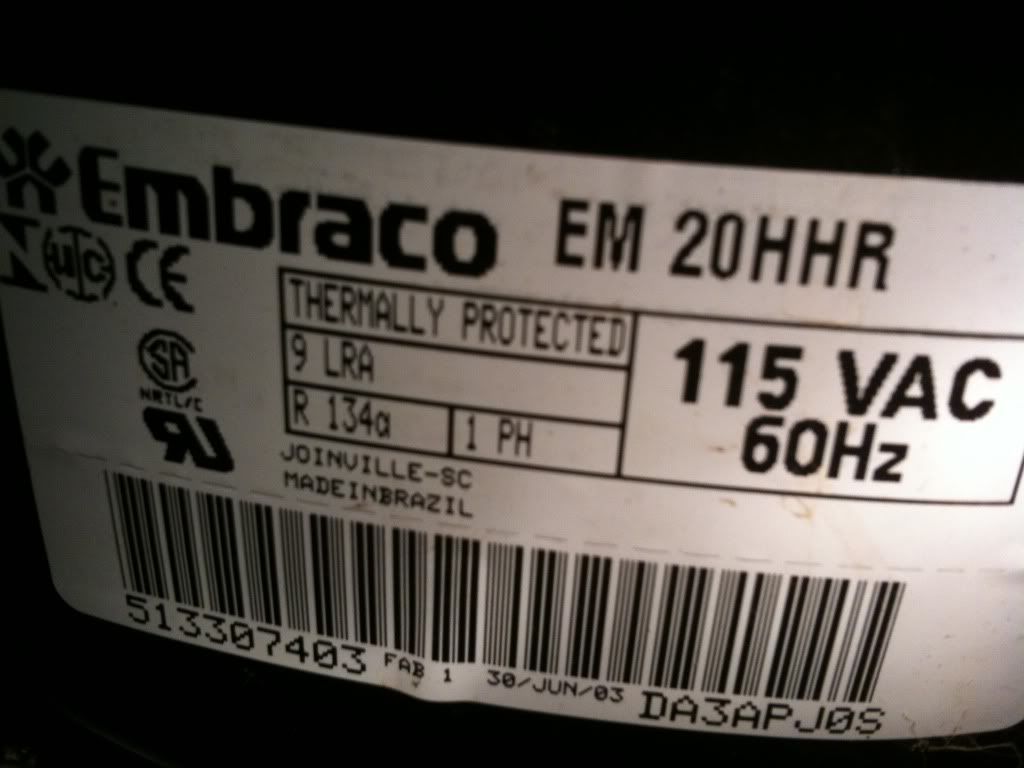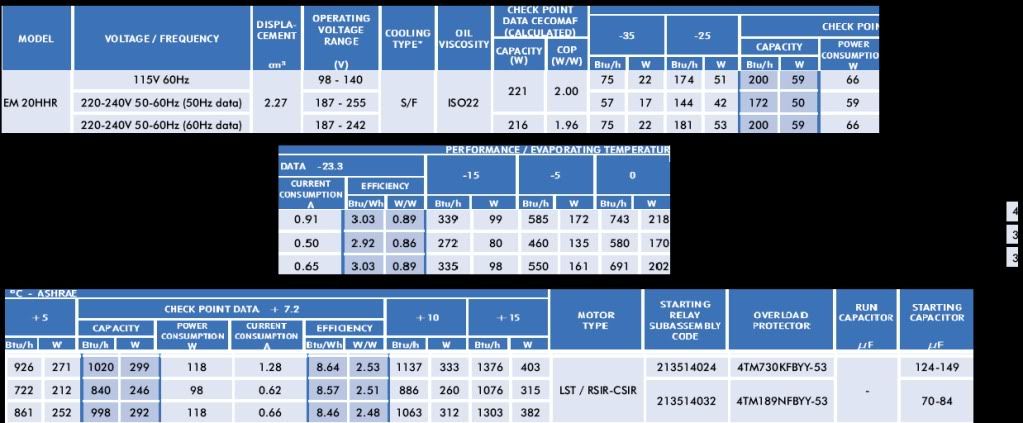 I want to build a custom chiller for the evaporator section and a custom condenser. I would like all of this to be in a rather small package, along the lines of a normal PC case. I don't mind having a case for the phase/chiller unit, and tubing connecting to the computer case.
I am doing this no matter what, I want to prove or disprove the fact that a mini fridge can cool a PC. Also, this was basically free, and I see it as an opportunity to learn a little HVACR along the way.
I have access to all neccessary equipment such as soldering equipment, vacuum pump, guages, and R-134A to recharge after the rebuild.
Also, a very important point should be stated: I am not after sub-zero temps, only sub-ambient temps. I would like to have a system that keeps the waterblock near dew point. My previous chiller setup accomplished this quite well, and actually had to be cycled on and off to keep condensation from forming on the waterblock.
If anyone is willing to help, please let me know!
CPU
Motherboard
Graphics
RAM
Q9550 C1 @ 3.89
eVGA 780i FTW
eVGA GTX 280 x2 SLI
2x2GB OCZ Reaper Rev2 1066
Hard Drive
Optical Drive
OS
Monitor
Vrap / Cuda / X-25Mg1
ASUS DVD-ROM
Vista 64
Dell 1907 Ultra Sharp
Keyboard
Power
Case
Mouse
MS 4000 Ergo
Rosewill Xtreme 950W
Antec 1200
Logitech MX1100
Mouse Pad
Cheap One
View all
hide details
CPU
Motherboard
Graphics
RAM
Q9550 C1 @ 3.89
eVGA 780i FTW
eVGA GTX 280 x2 SLI
2x2GB OCZ Reaper Rev2 1066
Hard Drive
Optical Drive
OS
Monitor
Vrap / Cuda / X-25Mg1
ASUS DVD-ROM
Vista 64
Dell 1907 Ultra Sharp
Keyboard
Power
Case
Mouse
MS 4000 Ergo
Rosewill Xtreme 950W
Antec 1200
Logitech MX1100
Mouse Pad
Cheap One
View all
hide details