I bought this case from a member on OCN. I looked for a cheap, unpopular case to mod. I wanted a challenge and also to end up with something nobody else has. This one is a challenge alright. No offense to Spedo owners, but this thing is fugly...
Pretty plain, but I can see the potential in it.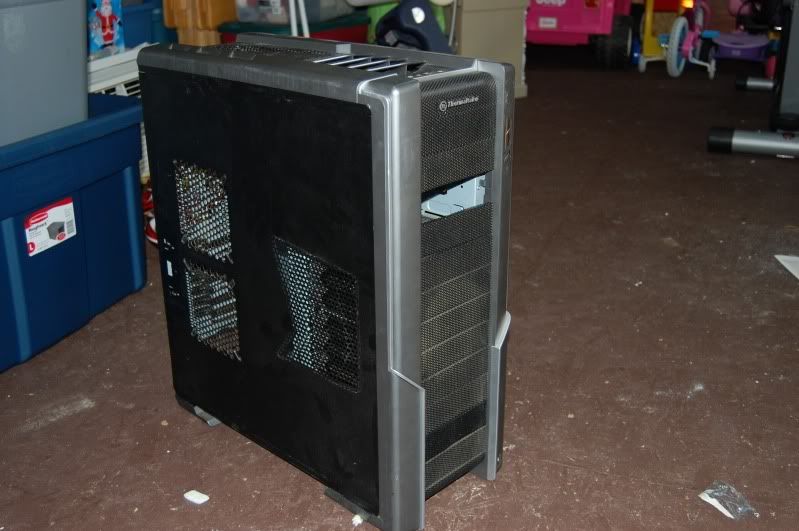 More holes and vent in this case than most...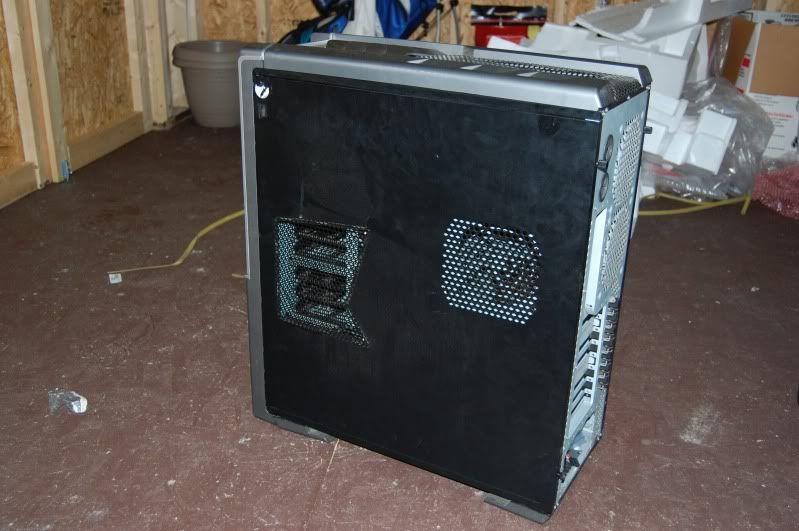 This I like. Lots of options here.
Lots of room inside. Not a bad layout either.
Some of this stuff has got to go in order to fit my rads in here.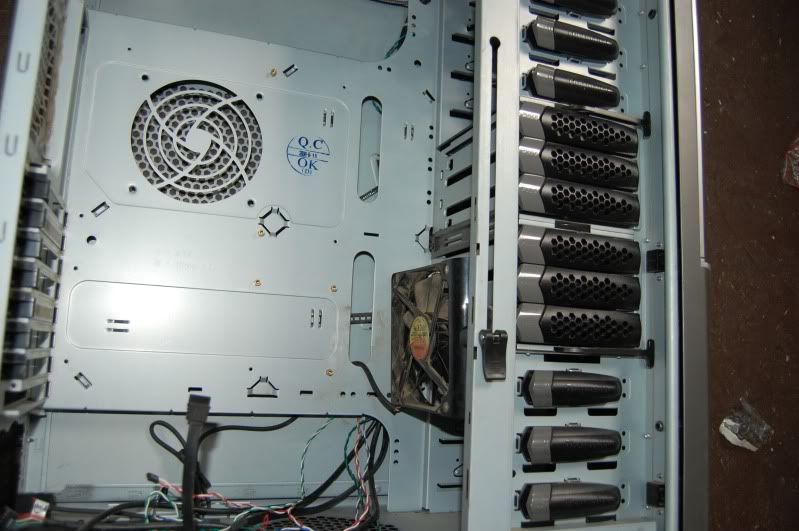 Bottom mount PSU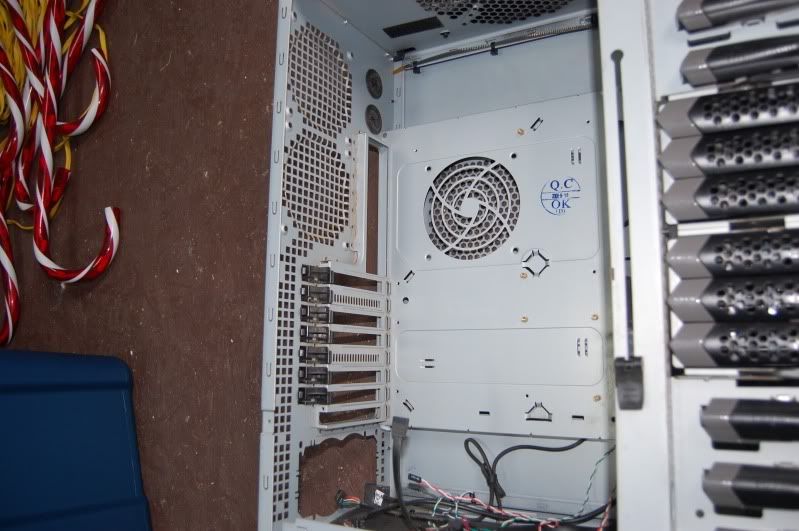 Going to put a 240 rad in there....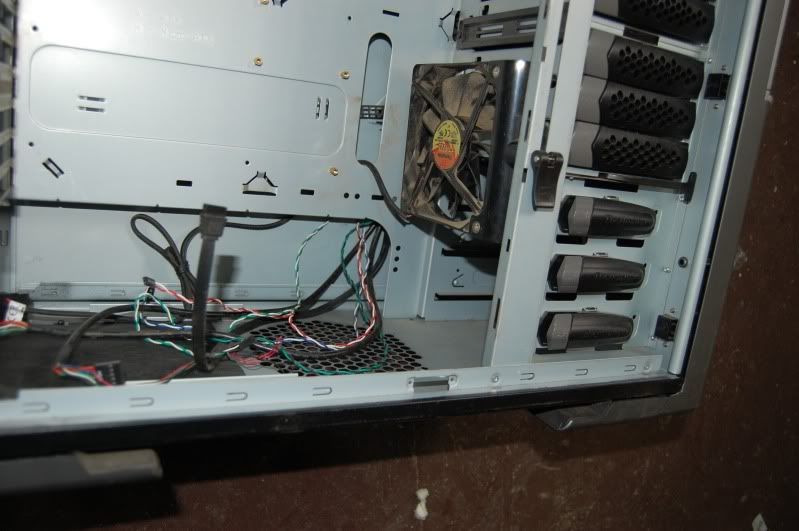 360 up here.
Stripping off the plastic panels.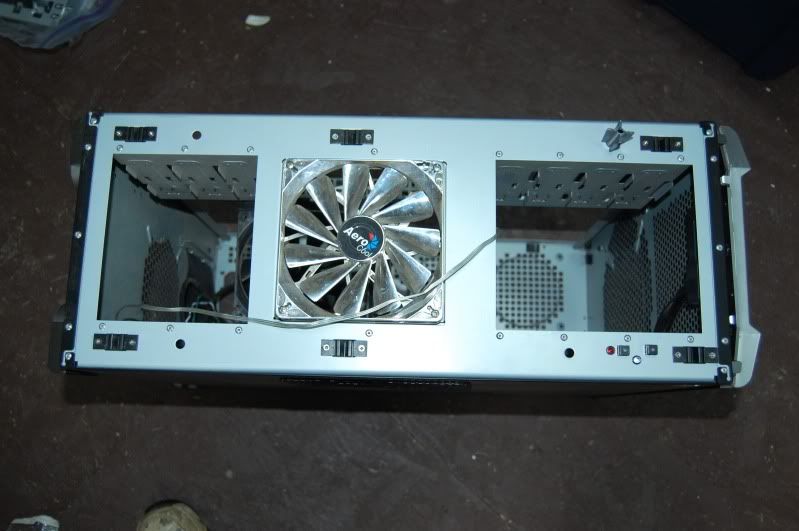 Top panel removed.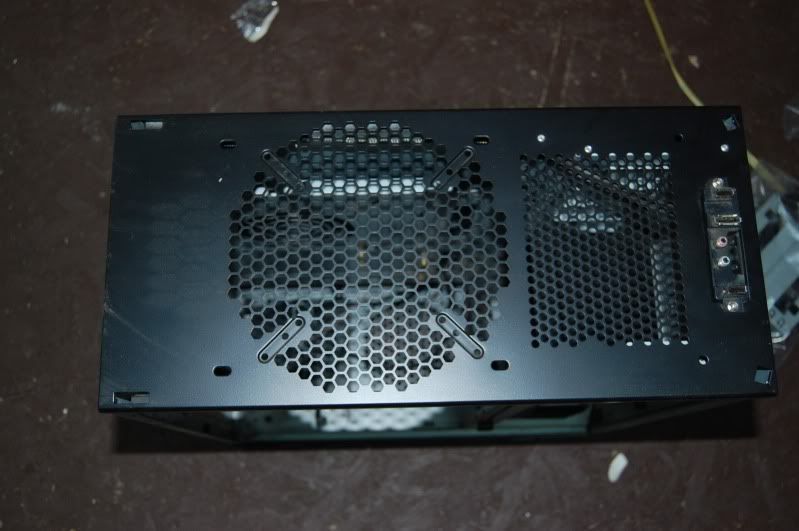 Masked out rad hole.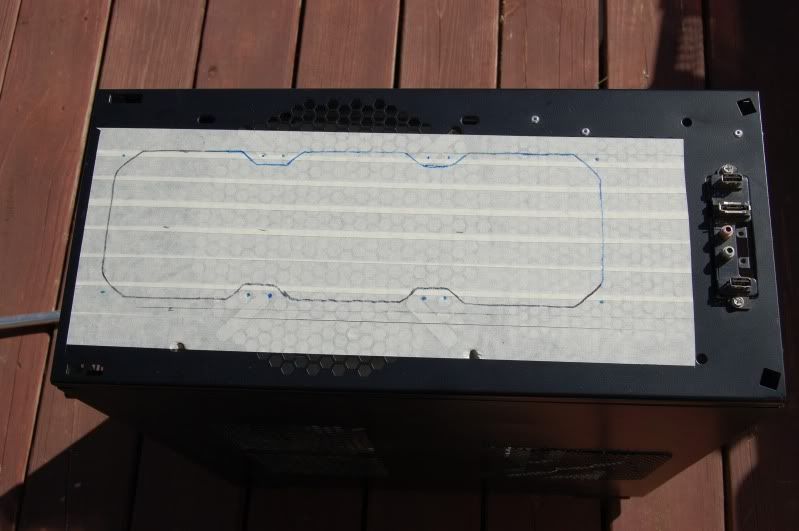 Most of the rad will fall within the honeycomb, I am going to just cut out the solid bit and see how it works. My thought process here is to mod the case as little as needed to allow future owner(s) to be able to still utilize the stock features (huge fan on top), or use it for watercooling. This should allow the rad to fit in without ruining the case for those who do not watercool.
This is only a small portion of all the bits and pieces I took off this thing....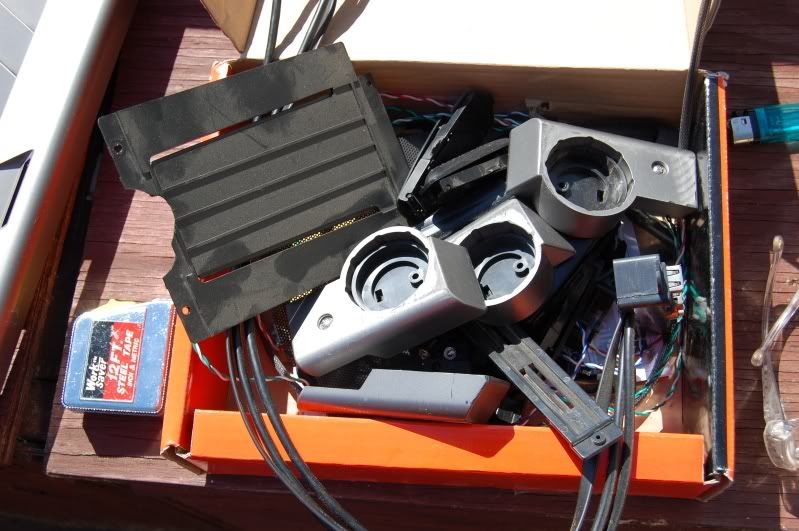 Some tools of the trade.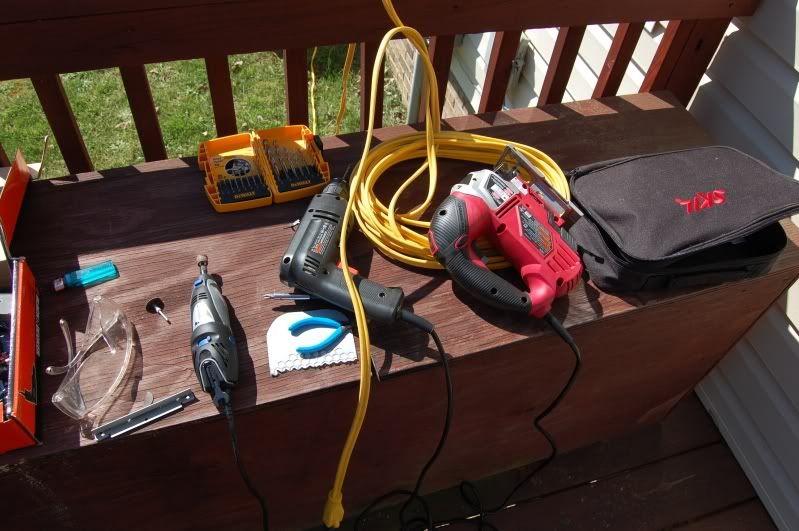 Almost disassembled. Soon time to start drilling rivets.
Thinking about putting a window on this panel. Would like to keep the single vent and get rid of the dual vents and that handle thingy... (thingy = casemodders technical term)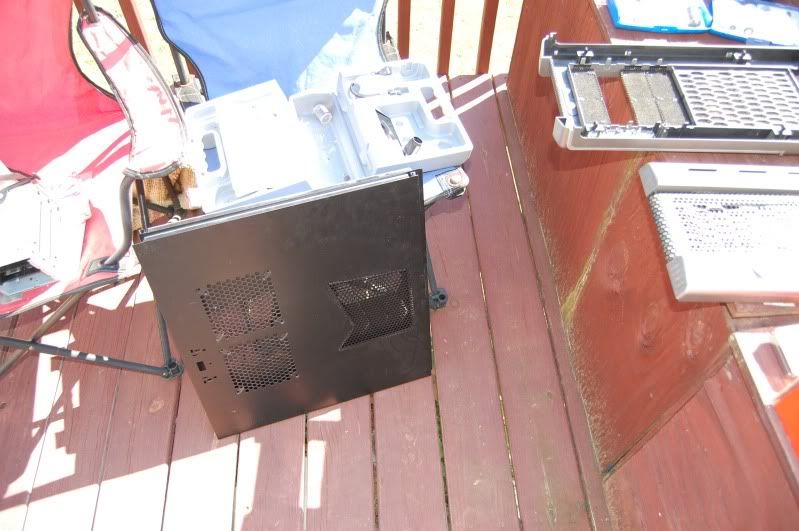 Going to need to cut down one of the hard drive bays and leave out the other.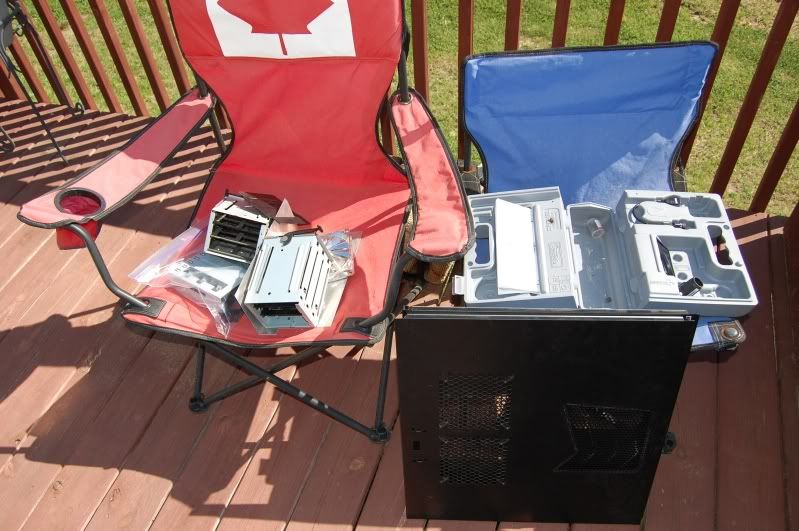 Finally got it torn down completely. What a job!!!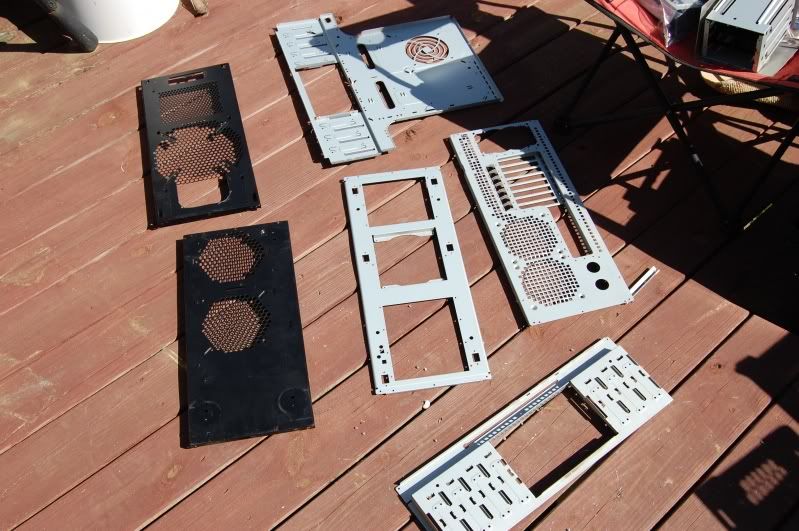 Definately needs a paint job. I wonder what colours to go with??? You'll have to wait and see...
[img][/img]
Decided to cut a window and managed to get rid of the two 120mm vents and the handle for the panel.
Finished a quick sanding and hung up a few panels to be primed.
I cannot believe all the crap I had to tear apart on this thing...
* This Worklog post was generated using WorklogCreator - Version: 1.0.1.7
* Free Download:
http://www.mod2software.com/worklogc...logcreator.zip
Edited by nckid4u - 6/10/10 at 4:50am
CPU
Motherboard
Graphics
RAM
455 unlocked to quad
ASRock 990FX Extreme4
GT430
Adata 1600 4GB
Hard Drive
Optical Drive
OS
Monitor
C300 SSD
LITESCRIBE DVD RW
7 Home Premium 64
ASUS 24"
Power
Case
ABS 850W Dark Beret
Powder Coated Rocketfish
View all
hide details
CPU
Motherboard
Graphics
RAM
455 unlocked to quad
ASRock 990FX Extreme4
GT430
Adata 1600 4GB
Hard Drive
Optical Drive
OS
Monitor
C300 SSD
LITESCRIBE DVD RW
7 Home Premium 64
ASUS 24"
Power
Case
ABS 850W Dark Beret
Powder Coated Rocketfish
View all
hide details