Already posted an advice thread under a different username(didn't like the name so i decided to sign up again) anyway parts are here (well the case, cd-rom, and fan for the mega got sent home instead of campus, so I'm going to have to pick that up later).
CASE
: Lian Li PC-B25F
PSU
: Corsair HX 650
CPU
: i7 860
COOLER
: Prolimatech Megahalems 1156 Rev.B + artic silver 5
RAM
: Corsair Dominator 4GB CAS8 (may add an extra 4gb later for vm's)
MOTHERBOARD
: Asus P7P55D-E PRO
HDD
: Samsung F3 1TB
ODD
: Sony AD-7241S-0B
GPU
: ATI RADEON HD 5770
KEYBOARD
: Plain standard keyboard from currys.
The case isn't with me and neither is the cd-rom so can't load windows, but i still want to start building now. If assembling outside of the case should i use cardboard as the surface? also with the megahalems work without some fans?
Arrival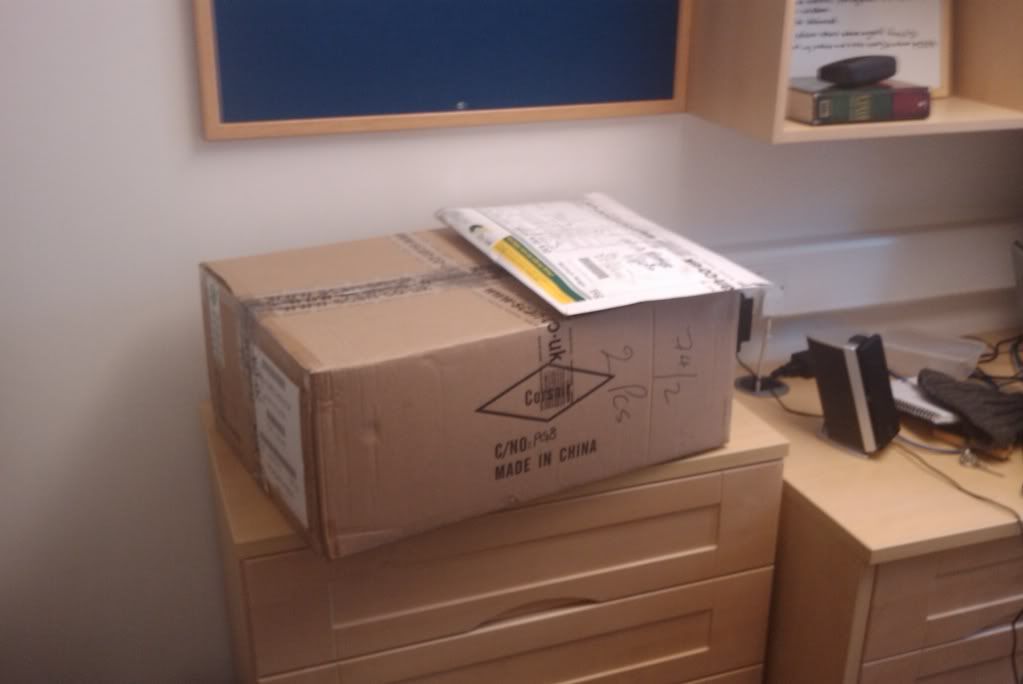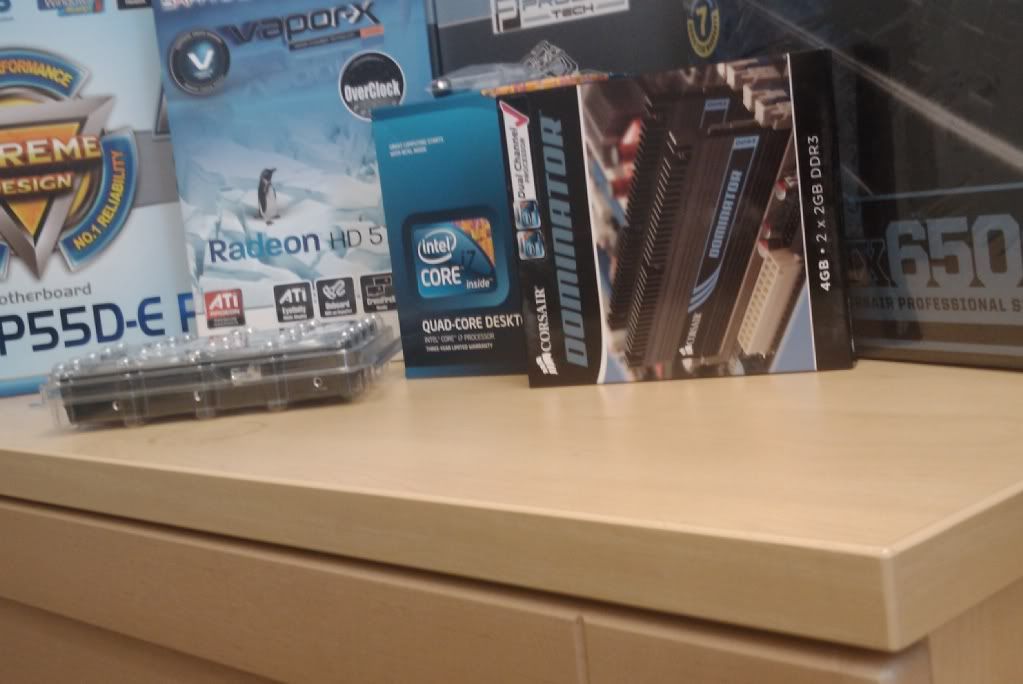 Edited by A.i - 1/17/10 at 12:17pm
CPU
Motherboard
Graphics
RAM
Intel Core i7 860 (L940B660)
Asus P7P55D-E PRO
Sapphire Vapor-X 5770
Corsair 4GB Dominator CAS8
Hard Drive
Optical Drive
OS
Monitor
Samsung F3 1TB
Sony Optiarc
Win7 Pro x64
LG W2486L
Keyboard
Power
Case
Mouse
Standard
Corsair HX650
Lian Li B25f
Razer Copperhead
View all
hide details
CPU
Motherboard
Graphics
RAM
Intel Core i7 860 (L940B660)
Asus P7P55D-E PRO
Sapphire Vapor-X 5770
Corsair 4GB Dominator CAS8
Hard Drive
Optical Drive
OS
Monitor
Samsung F3 1TB
Sony Optiarc
Win7 Pro x64
LG W2486L
Keyboard
Power
Case
Mouse
Standard
Corsair HX650
Lian Li B25f
Razer Copperhead
View all
hide details