Finally got my 5770 today, damn evil UPS people were holding it captive. I think they forgot to put it on the truck on purpose, hoping I'd forget. Oh, but they didn't fool me. I ninja'd my way through customer service, and even defeated the mighty phone answering robot.
For a minute I thought I was going to have to pull out a platypus, but they gave in faster than I had expected. My reward, an apology, and the mighty 5770 Vapor-X!!!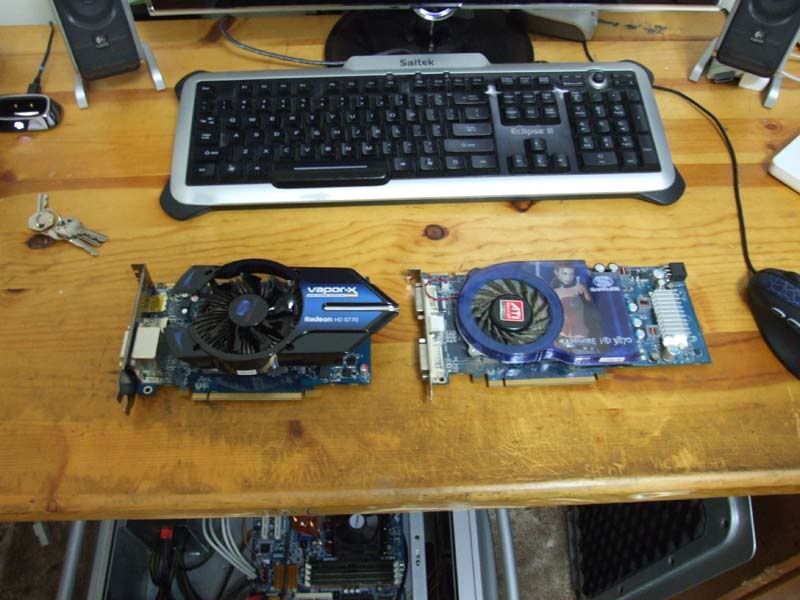 Oh, and that other guy is my Sapphire 3870 I finally upgraded from.
So, may I join this club?