Hey everyone so I recently bought all this from directcanada (great retailer btw), newegg.ca & a member of overclock.net
So far I have received everything except the motherboard which should be arriving next week. I'll update this thread until its all together but this is what I have so far.
ALL PRICES IN CANADIAN $
Seagate 500GB 7200RPM with 3 year Mfr. Warranty:
$52.55
LG Black DVD+RW 22X8X16 DVD-RW:
$26.99
G.Skill 12800 4GB (2x2GB) 9-9-9-24:
$97.73
Sapphire Radeon HD 5770 Vapor-X 860MHZ 1GB:
$190.80
Corsair TX750W:
111.98
AMD Phenom II X4 955 Black edition 3.2Ghz 125W AM3 MBOX (C3):
$176.87
Sub Total
$656.92
Shipping:
FREEEEEEEEEEEEEE!!!!!!!!!
GST:
$33.34
PST:
$0
(Alberta)
Total
$700.11
Bought a Lian-li Lancool K62 Dragonlord case from newegg.ca for:
$136 Shipped
Bought a MSI 790FX GD70 from a reputable member of overclock.net for:
$150 Shipped
Grand total:
$986.11
Just under budget!
Now for the sexy pics.
K62 (Sooo nice)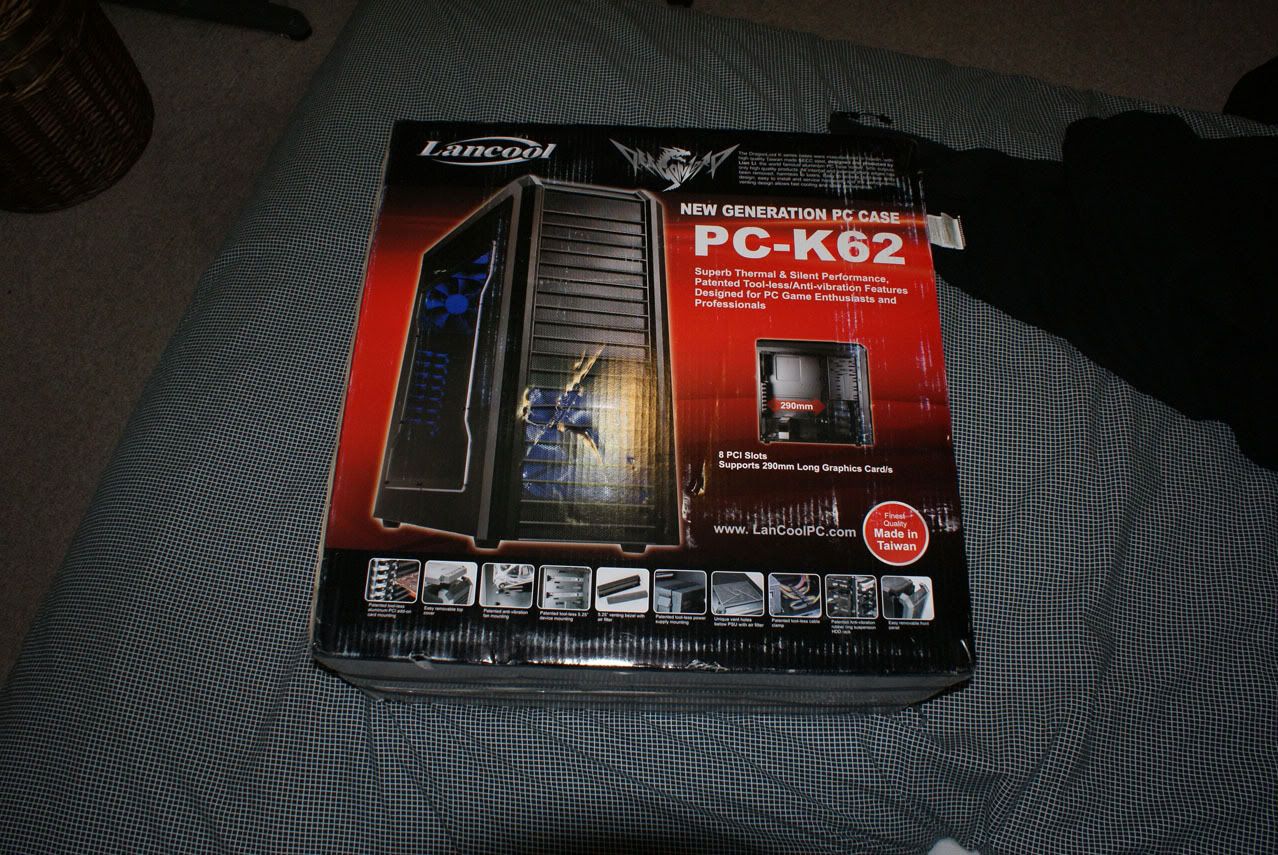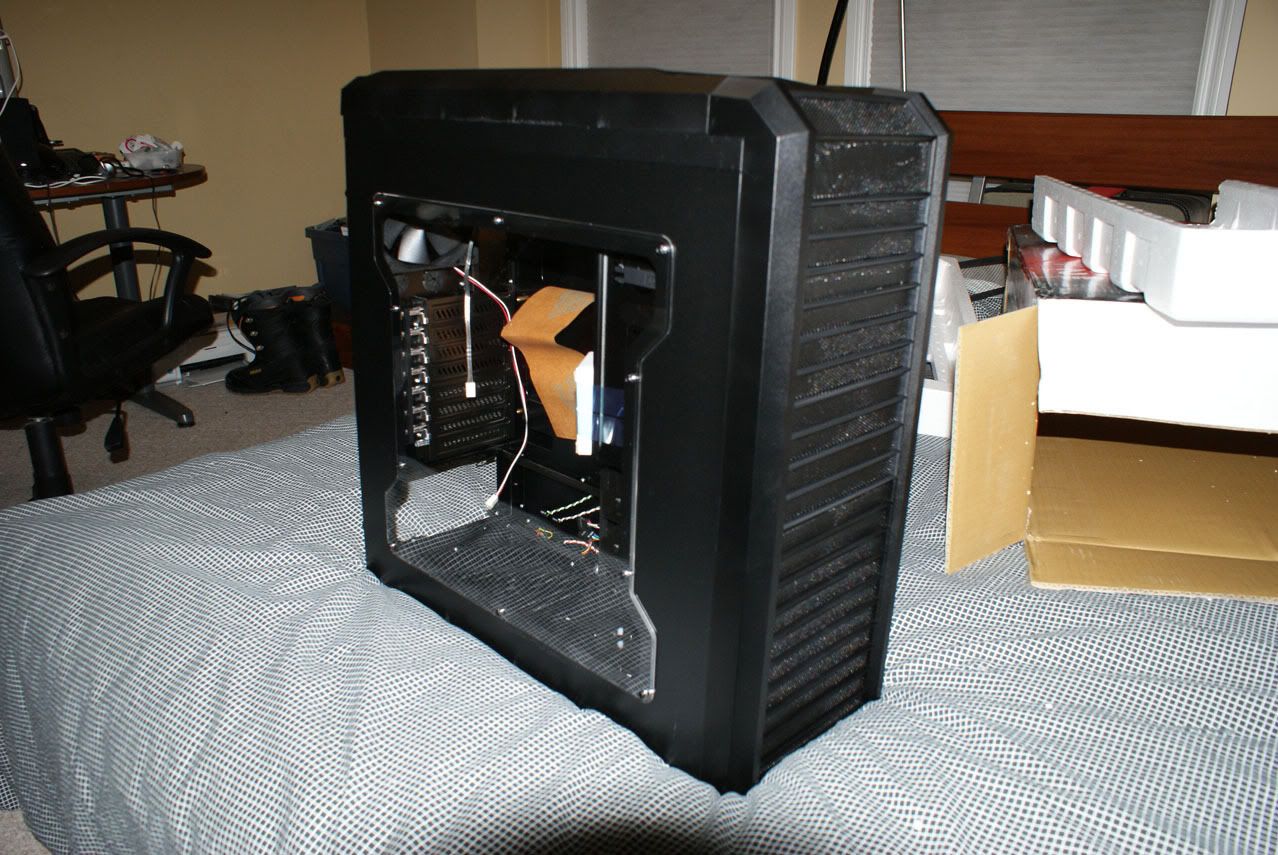 5770 Vapor-X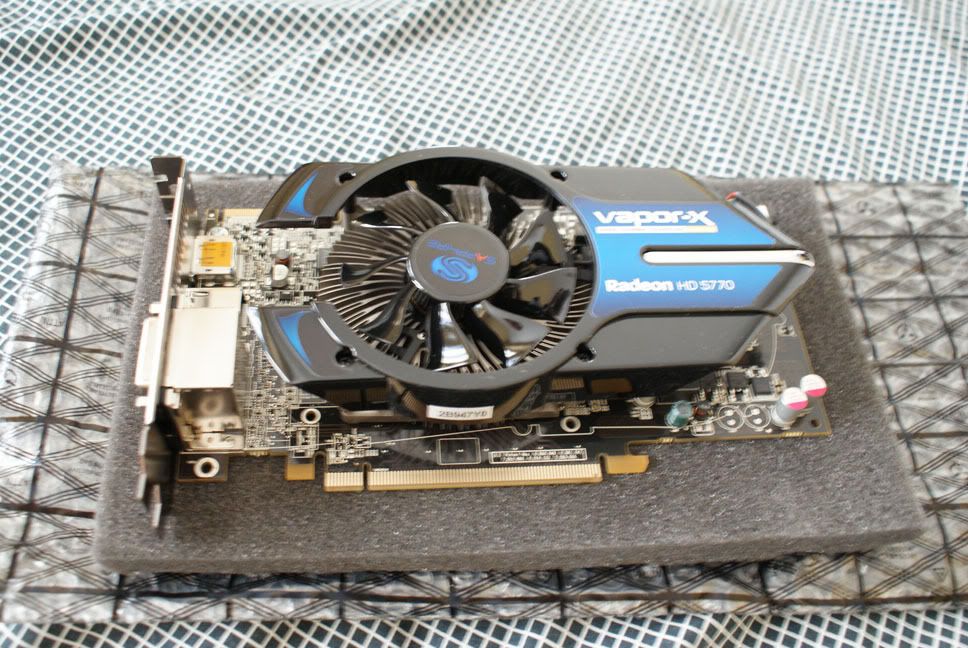 Phenom II 955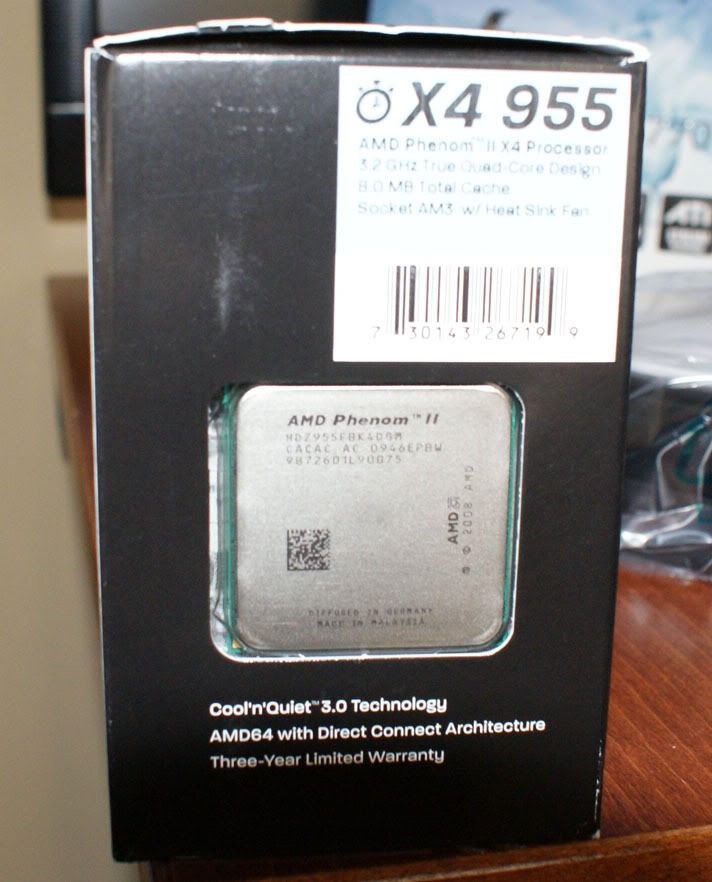 Corsair TX750W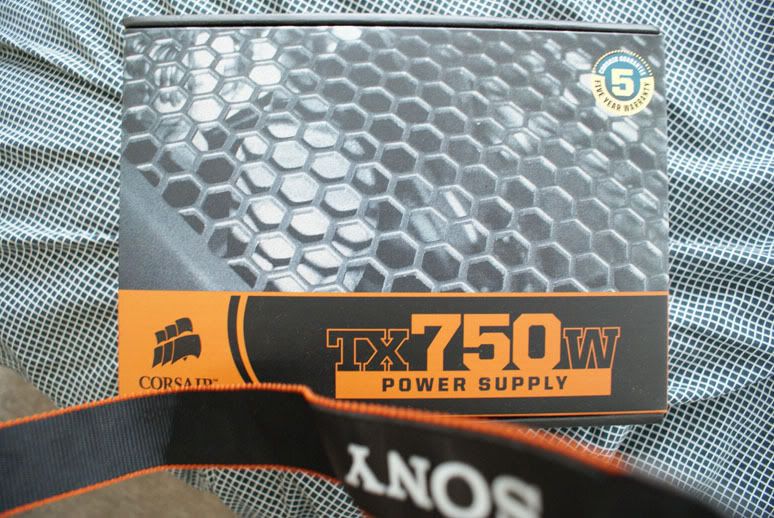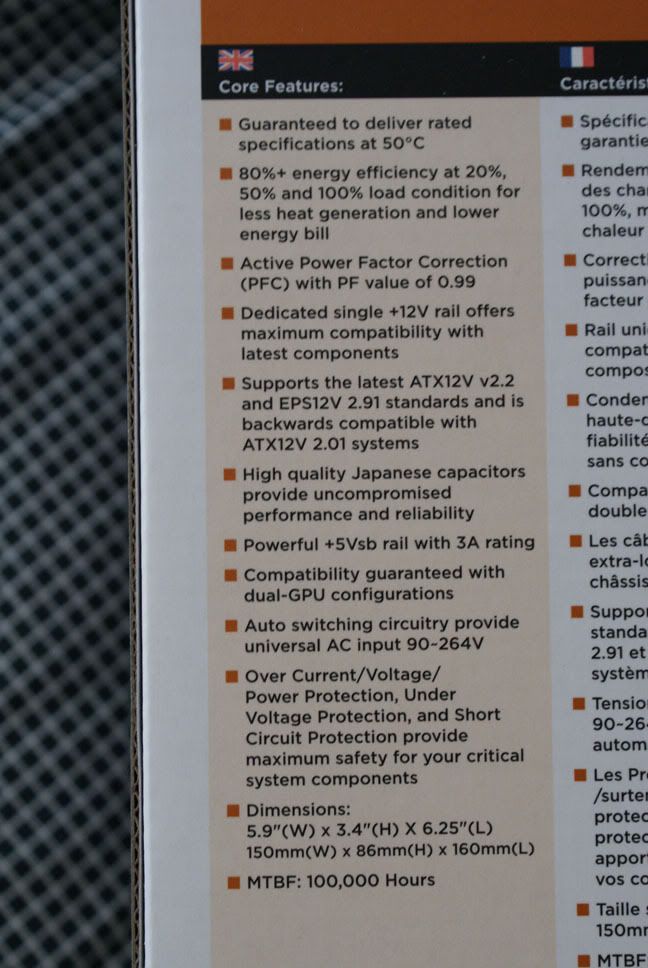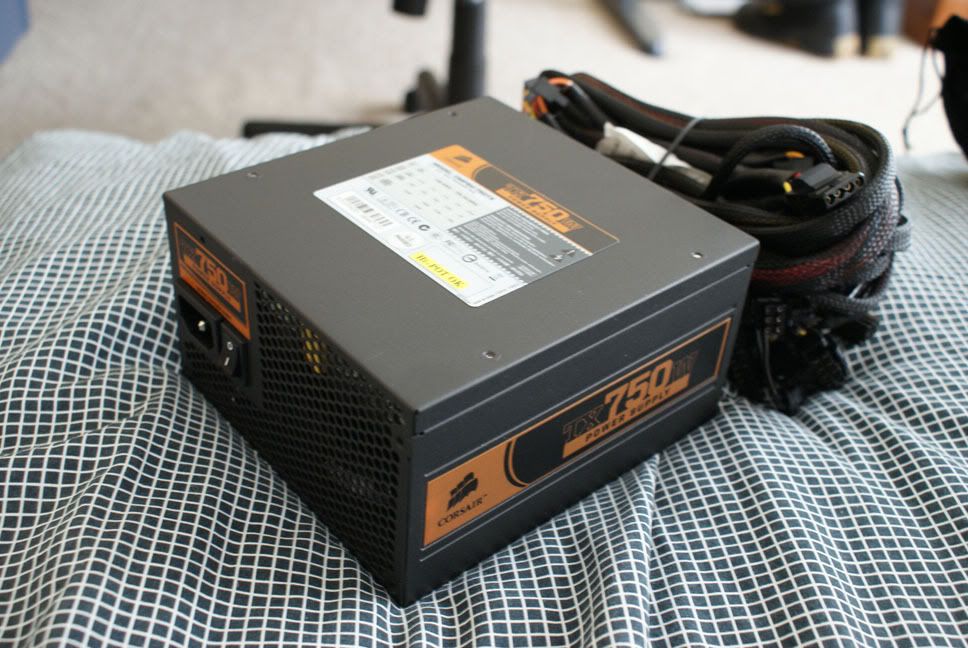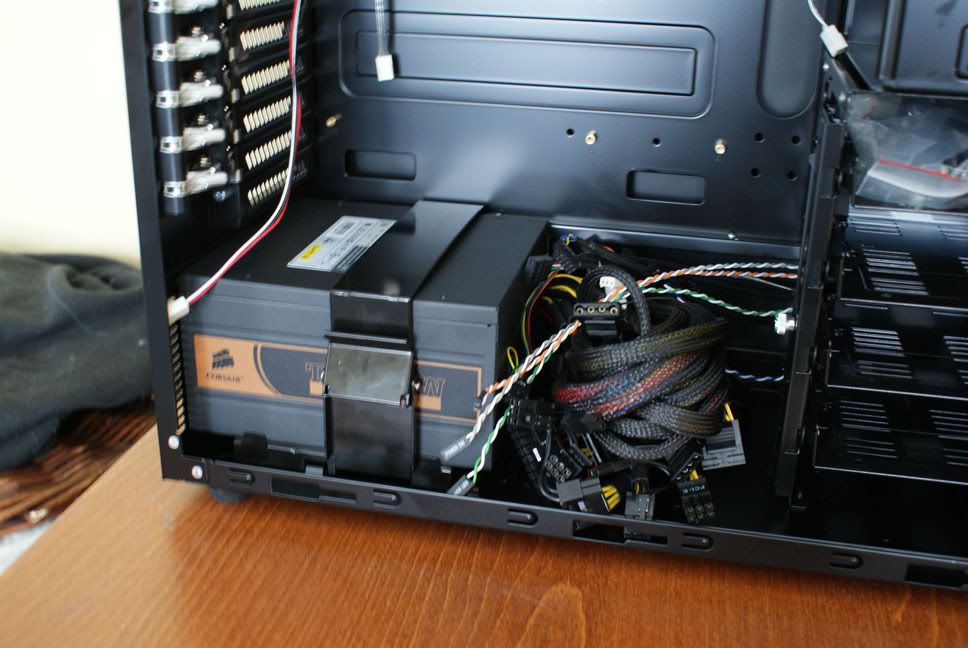 RAM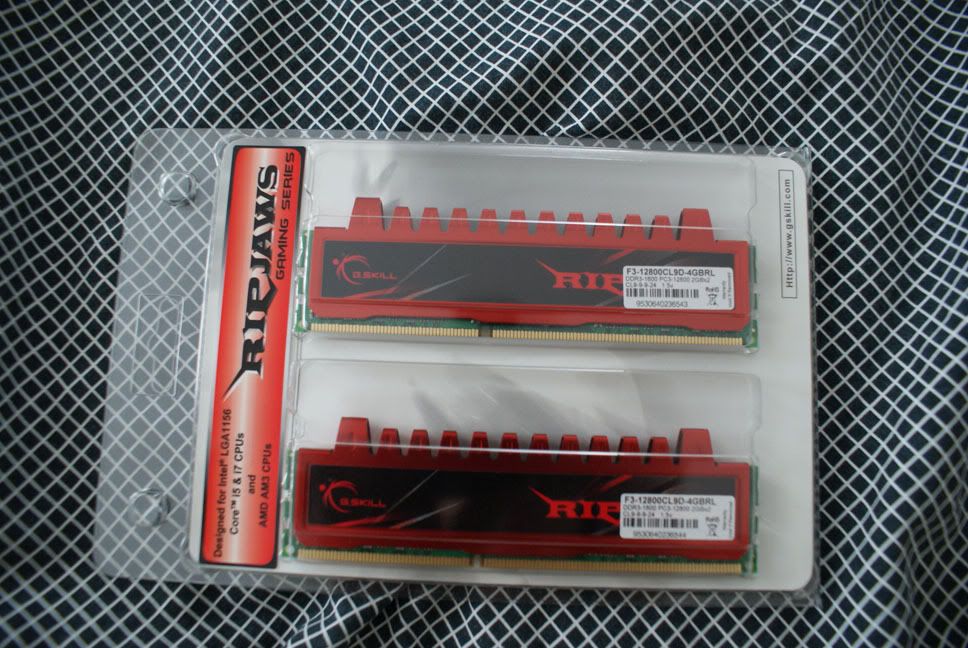 Me Testing out the 5770 in my old Dell XPS Gen 5 (Why the hell did I ever buy a dell, overpriced crap that you can't ugprade)
Out with the old: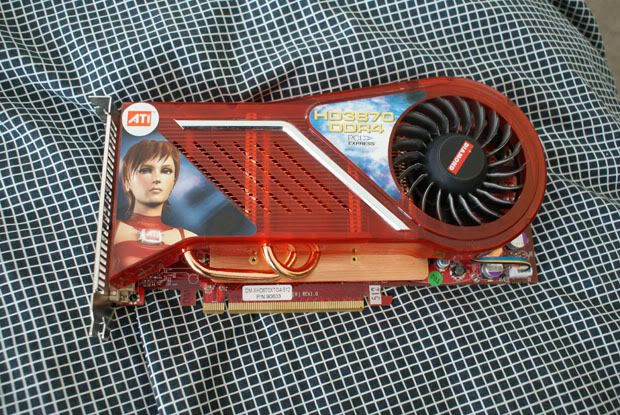 In with the new: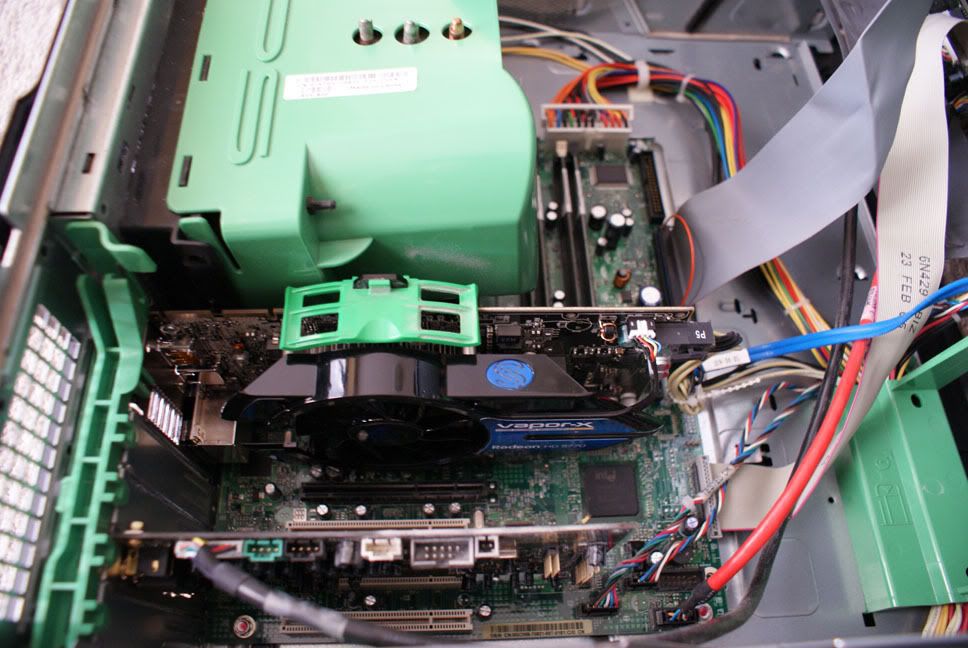 Harddrive: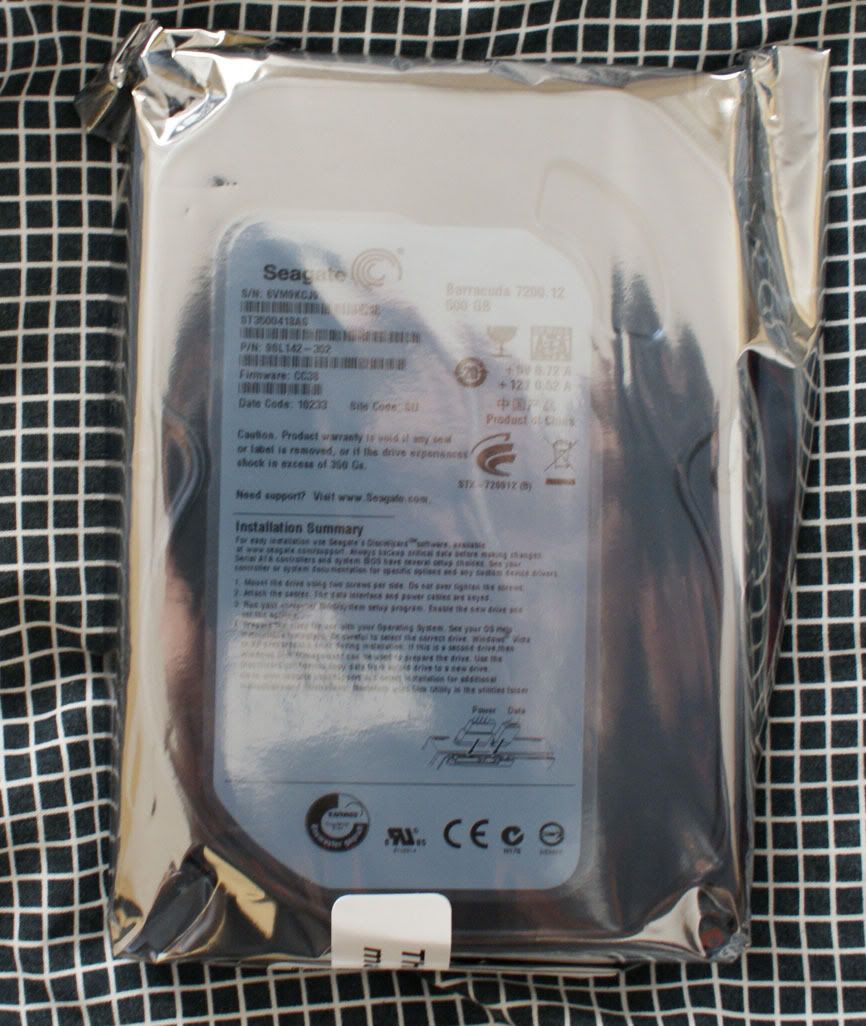 LG Drive: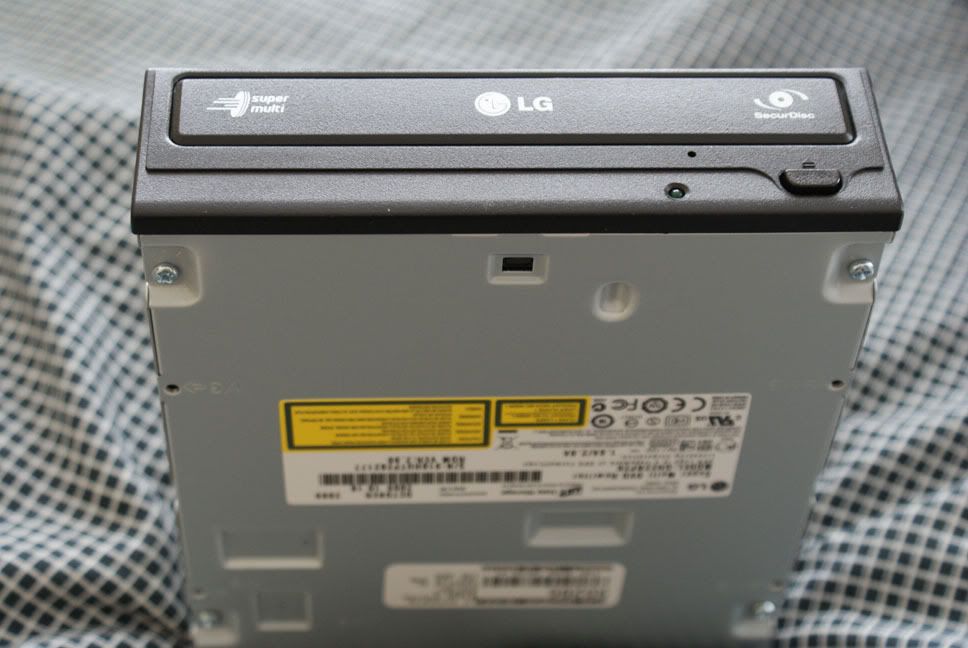 No pics of the motherboard yet as it's still on the way. Will update with pics of it all put together once I get it
CPU
Motherboard
Graphics
RAM
PII X4 955 @ 3.8Ghz
MSI 790FX GD70
Sapphire Vapor-X 5770 CF x2
G.Skill 9-9-9-24 DDR (12800) 4GB
Hard Drive
Optical Drive
OS
Monitor
500GB Seagate 3 Year warranty
LG DVD+RW 22x
Windows 7 Ultimate 64bit
23.6'' ASUS VH236H 1080p HDMI
Keyboard
Power
Case
Mouse
Dell keyboard (simple)
Corsair TX750
Lancool (AKA Lian-li) Dragonlord PC-K62
Razer Copperhead
Mouse Pad
Razer Mantis Control
View all
hide details
CPU
Motherboard
Graphics
RAM
PII X4 955 @ 3.8Ghz
MSI 790FX GD70
Sapphire Vapor-X 5770 CF x2
G.Skill 9-9-9-24 DDR (12800) 4GB
Hard Drive
Optical Drive
OS
Monitor
500GB Seagate 3 Year warranty
LG DVD+RW 22x
Windows 7 Ultimate 64bit
23.6'' ASUS VH236H 1080p HDMI
Keyboard
Power
Case
Mouse
Dell keyboard (simple)
Corsair TX750
Lancool (AKA Lian-li) Dragonlord PC-K62
Razer Copperhead
Mouse Pad
Razer Mantis Control
View all
hide details