Coolermaster HAF 932 AMD Extreme Edition
The Base:
Coolermaster HAF 932 AMD Edition
Hardware:
- Asus Crosshair III Formula
- AMD Phenom II X4 965 Black Edition, 125W
- 2x XFX HD 5850 Black Edition
- Coolermaster Silent Power 1000Watt
- HDD (unknown)
Cooling:
1x EK-Coolstream RAD XT 360
1x EK-Coolstream RAD XT 480
2x EK-Multioption reservoir 400
1x EK-Supreme HF - Acetal + Nickel
1x EK-FB Asus Crosshair 3 Black Acetal + Nickel
2x EK-FC5850 Acetal + Nickel
2x EK-FC5870 RAM Backplate - Black Acetal
2x EK-DCP 4.0 (12V DC pump)
2x Dyna Ace Fan's, 225cfm @ 3000rpm
8x Gentle Typhoon D1225C12BBAZ-00, 150cfm @ 5400rpm
EK Black Serie fittings (Limited Edition)
This build is for the purpose to make the HAF 932 AMD Edition even more extreme. This will be done by making a custom floor and bottom parts.
This will be done using by own design & fabrication using CNC equipment.
The top part of the case will be stripped off anything that is useless. The HDD's move under the double floor in a bracket in front of the Dyna Ace High Power fan. Same thing for the power supply, and the EK 480 radiator.
The case will be airbrushed following the original design.
Height at this moment 74,5cm
First 3D sketchup, trying to find out if the plan can be used.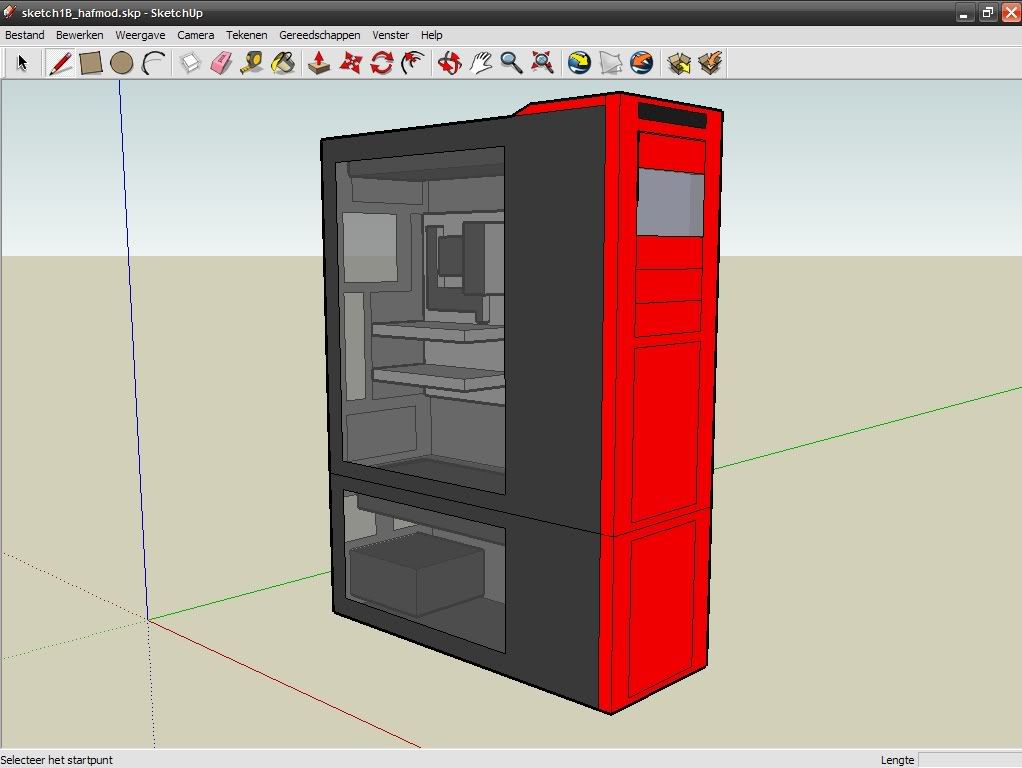 After the first sketch a 3D design is made showing the design in al it's glory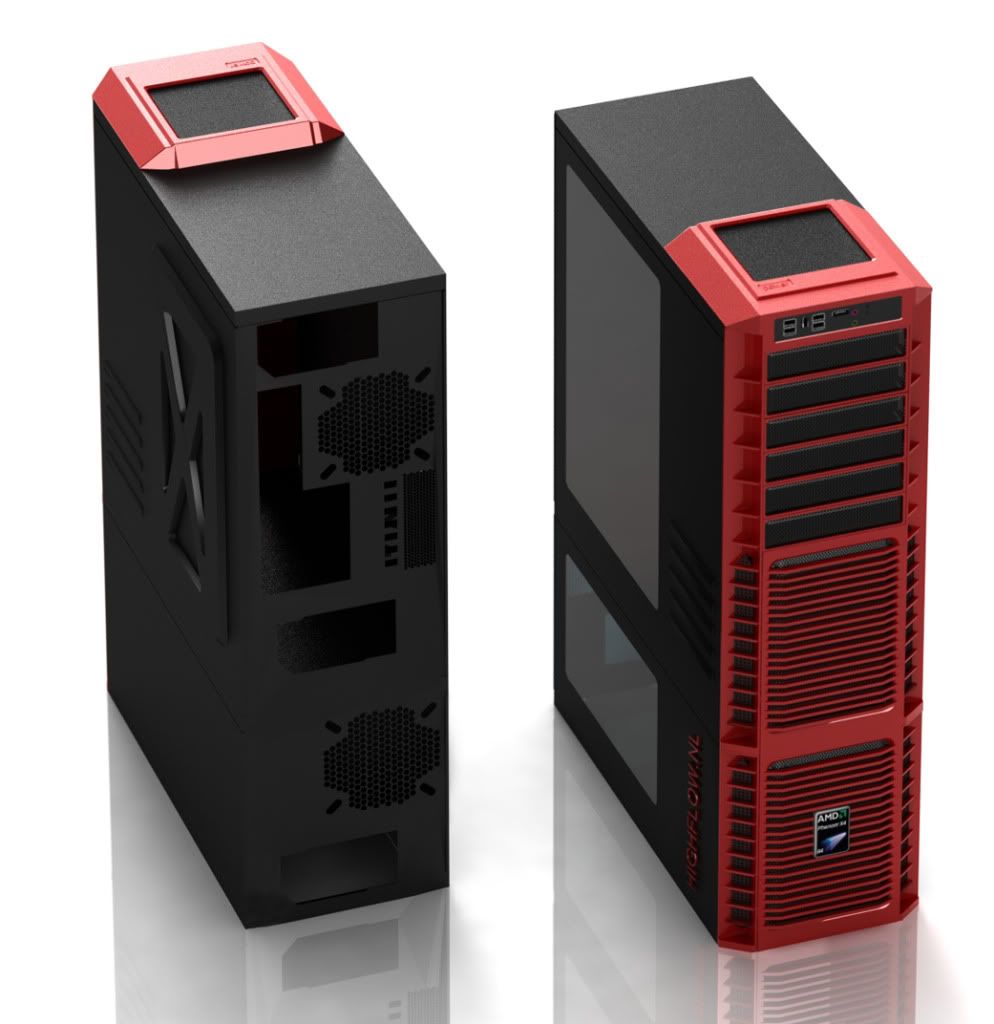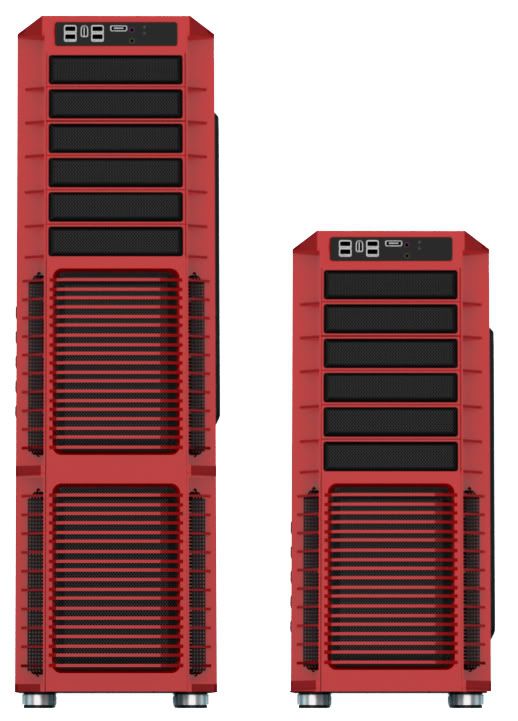 Final Render High Detail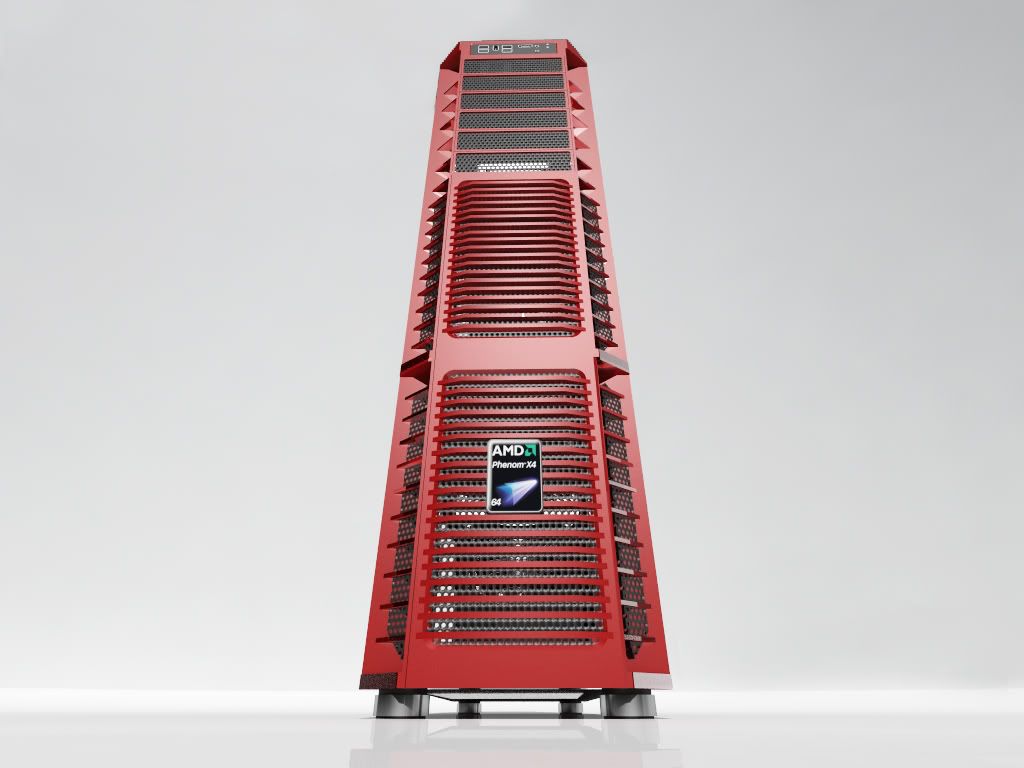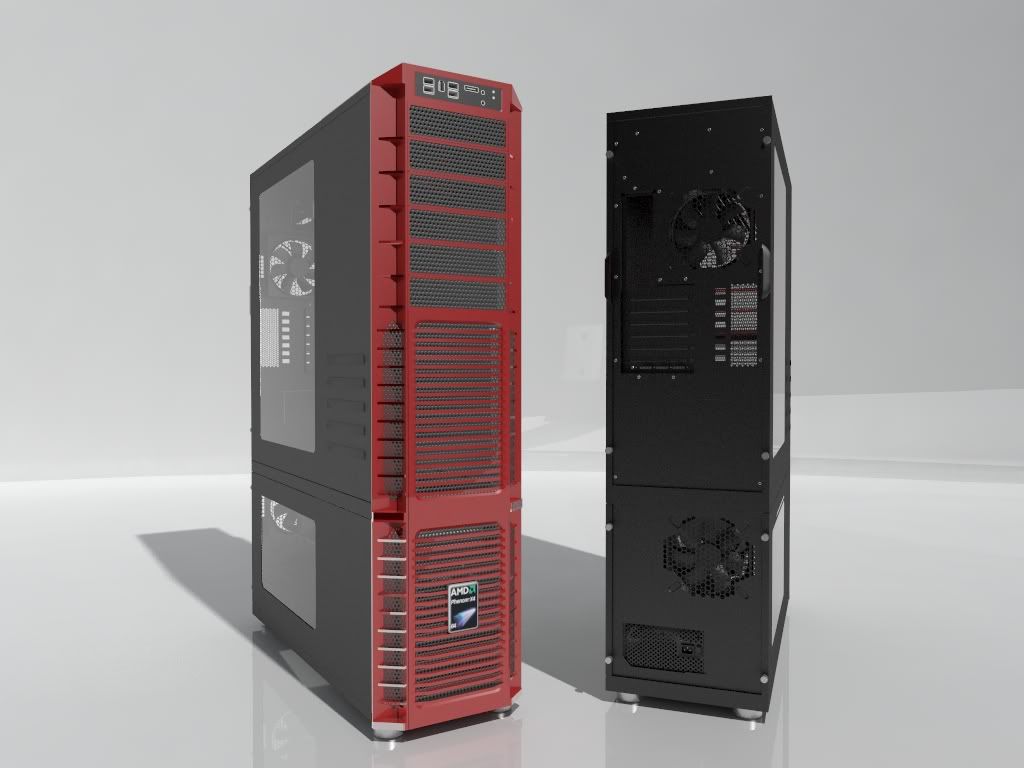 Thanks to: HighFlow.nl, Revolutionart
Sponsership: CoolerMaster, EK Waterblocks
Edited by Coloss - 1/22/10 at 12:02pm