Sig rig is almost complete, just started it about a week ago just have another GPU coming to finish it off for now.
Upgraded From:
AMD Phenom II x3 710
Biostar TA 790GX 128M
OCZ Platinum DDR2 1066 8GB
2x4850 512MB XFire
Hitachi Deskstar 1TB
OCZ ModXStream Pro 500w
NZXT Alpha Black Steal
Zalman CNPS 8700
Upgraded To:
AMD Phenom II x4 955 Black Edition
MSI 790FX-GD70
OCZ AMD Black Edition DDR3 1600 8GB
4870x2 Tri Fire
OCZ Vertex Turbo 30GB SSD | 2 x 150GB RaptorX | Hitachi Deskstar 1TB
Corsair TX750w
Lian Li Lancool Dragonlord PC-K62
Tuniq Tower 120 Extreme
Pictures: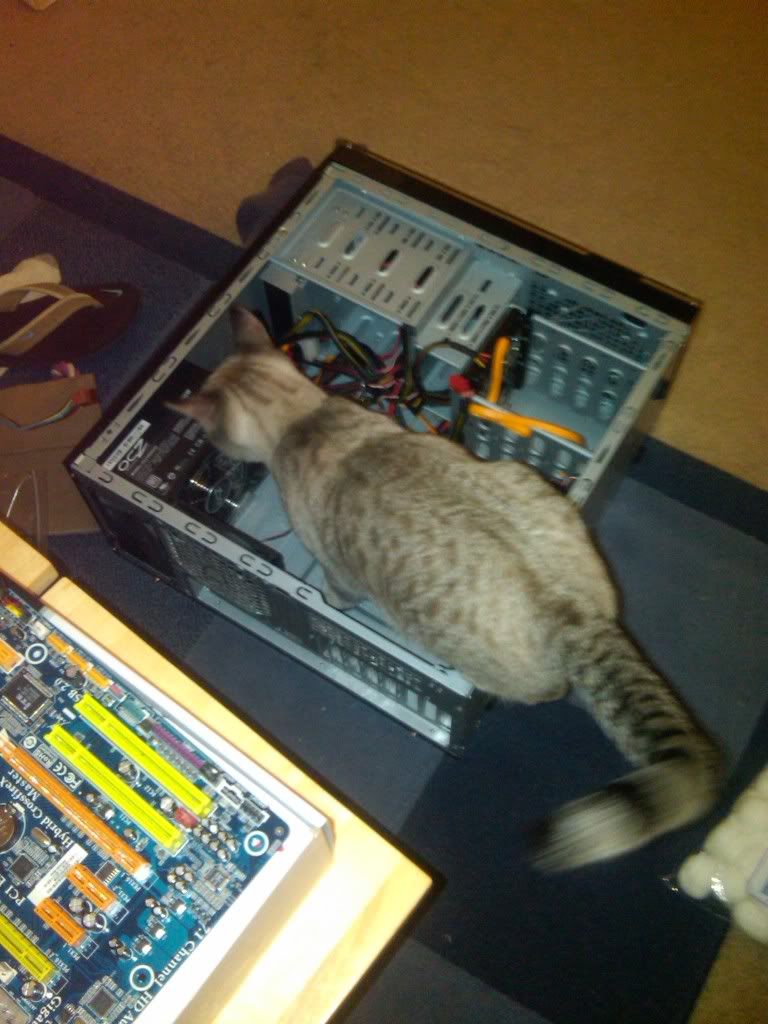 Old case, kitcat decided to check it out after I took everything out.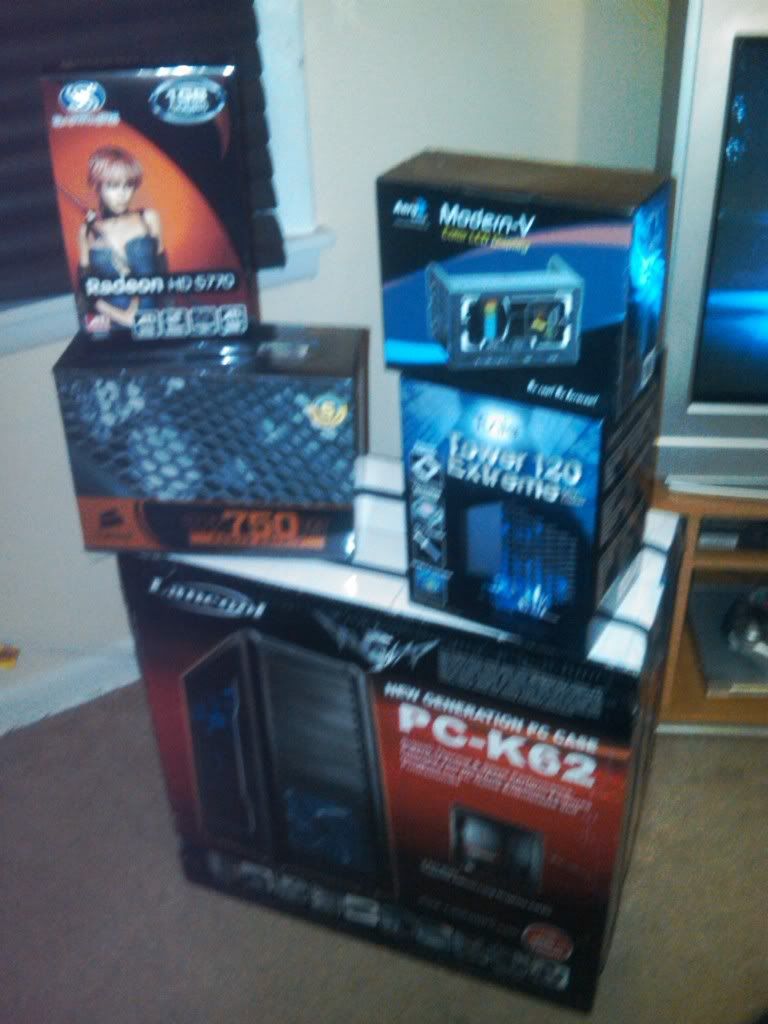 Some of my new parts come in!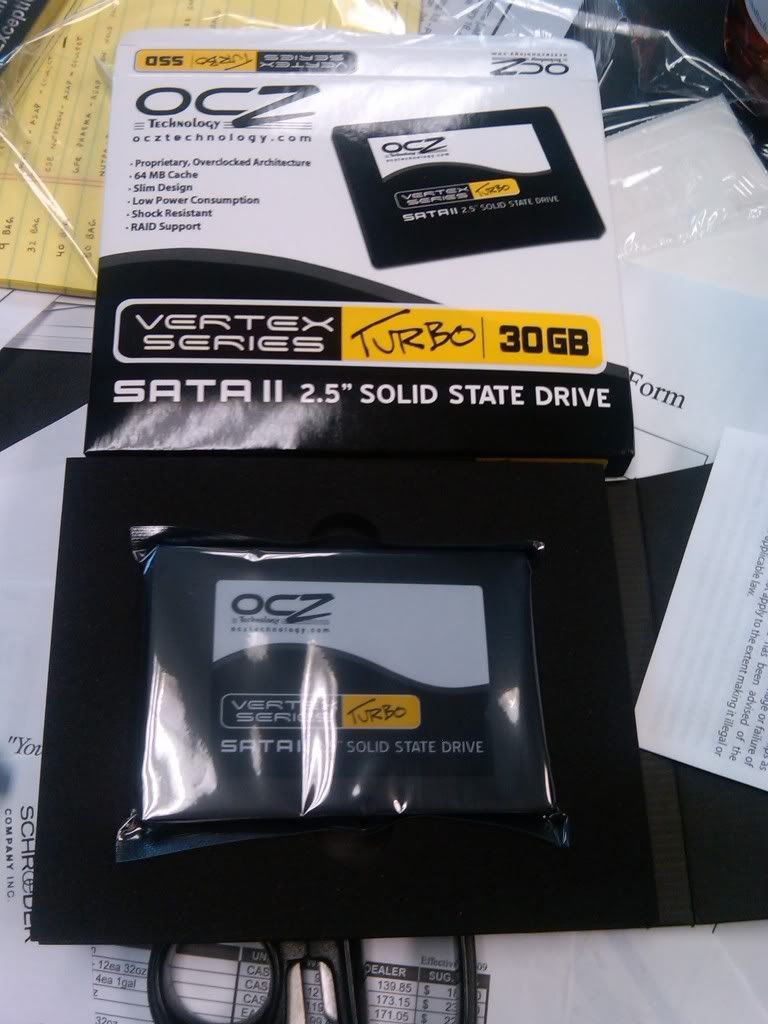 Mmmm, vertex turbo...mmmmmm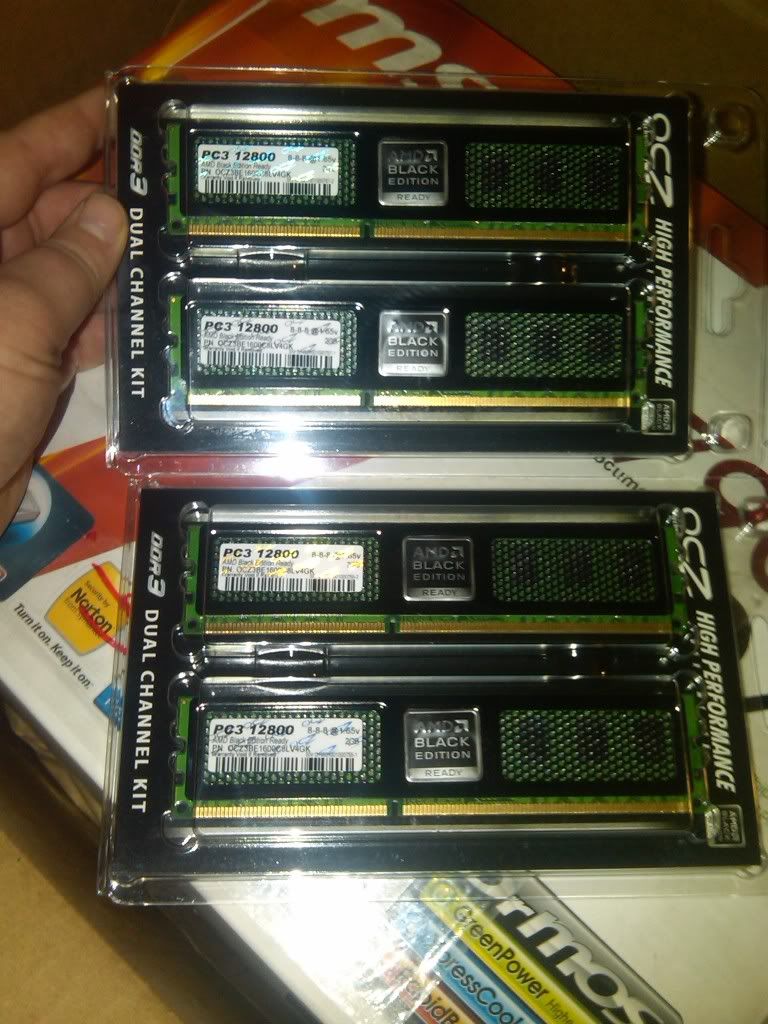 Got Ram?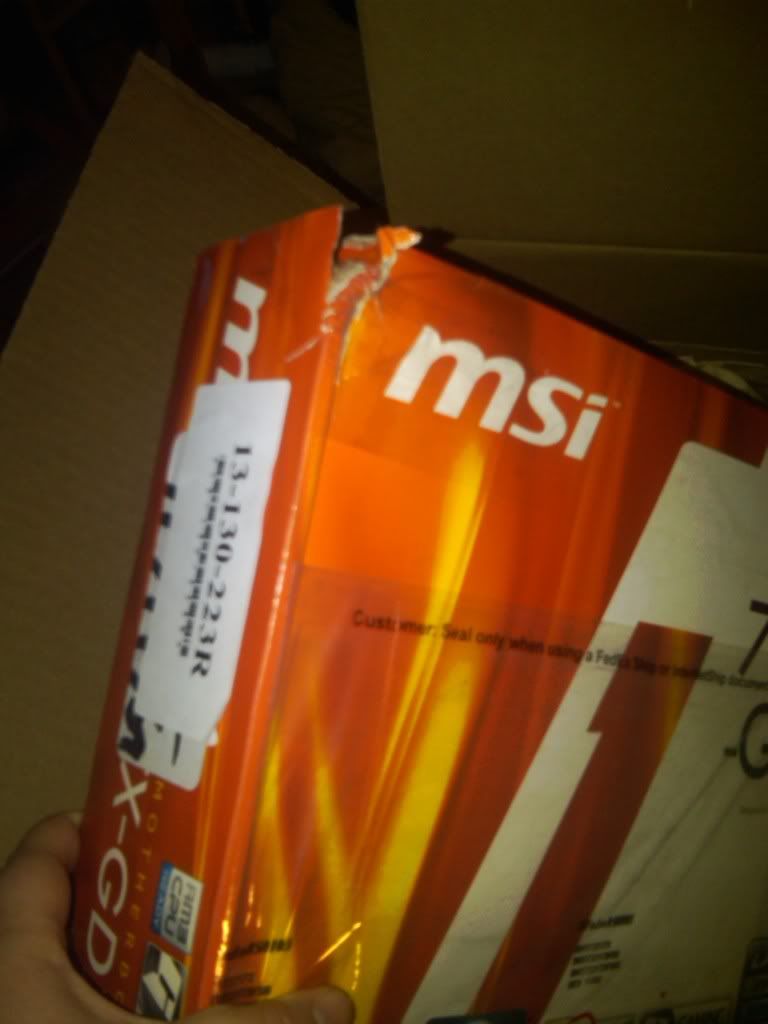 Open box motherboard, seeing this got me worried...along with the fact that the mobo box was tapped shut really good like.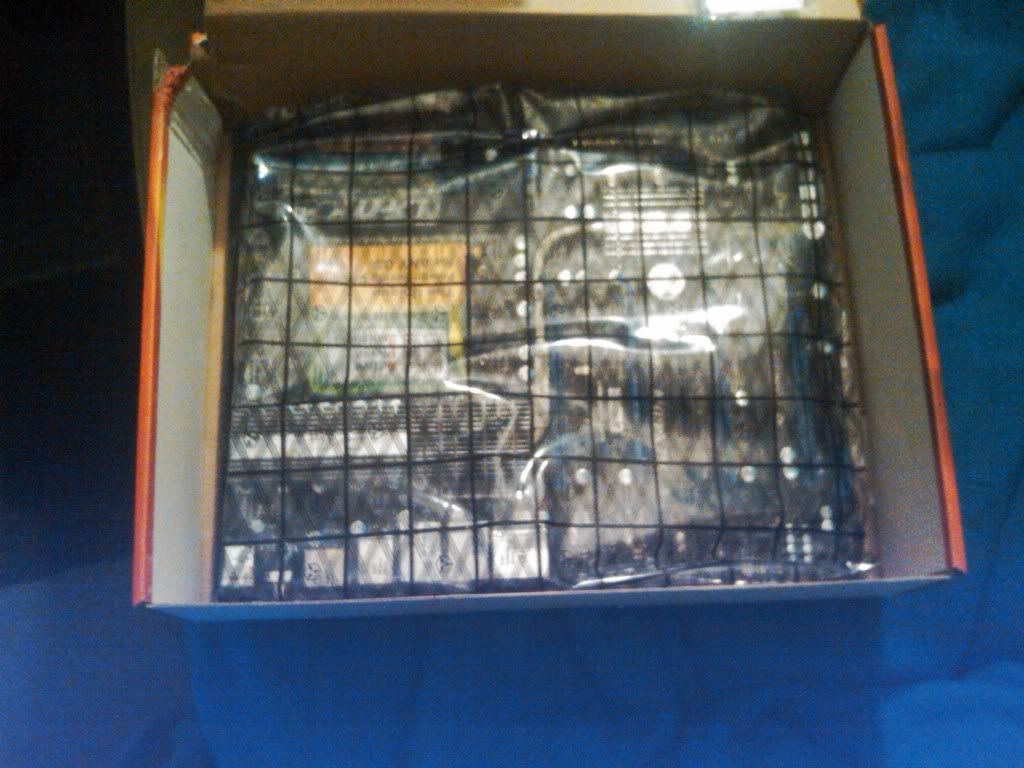 Everything is still sealed in retail packaging though, so that does ease my mind. Figured that MSI must have sent this one to the Egg as a replacement thus why it had packaging tape on the outside of the motherboard box.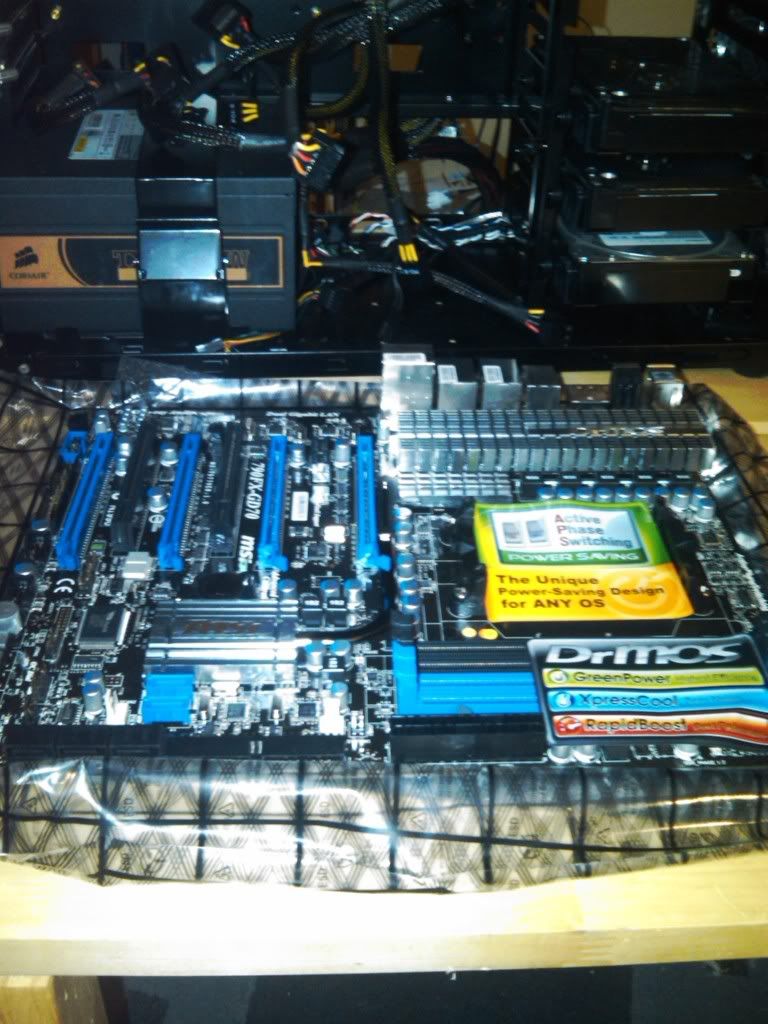 Two of the board itself...looks kinda sexy!
Urgh! The power switch is missing a pin...needs two pins for me to be able to push the button on the front of my case to power on my rig. Oh well, the board itself actually has a power button, so if this is the worst thing that comes from an open box board I will be extremely happy.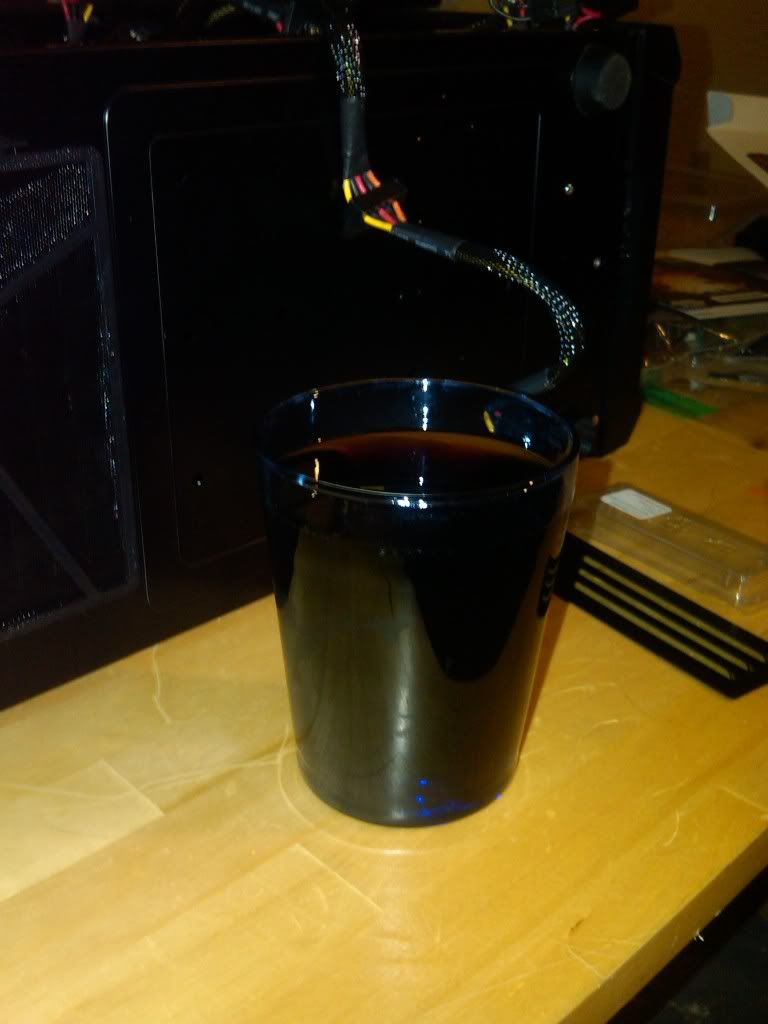 I need a rum and coke - no ice after that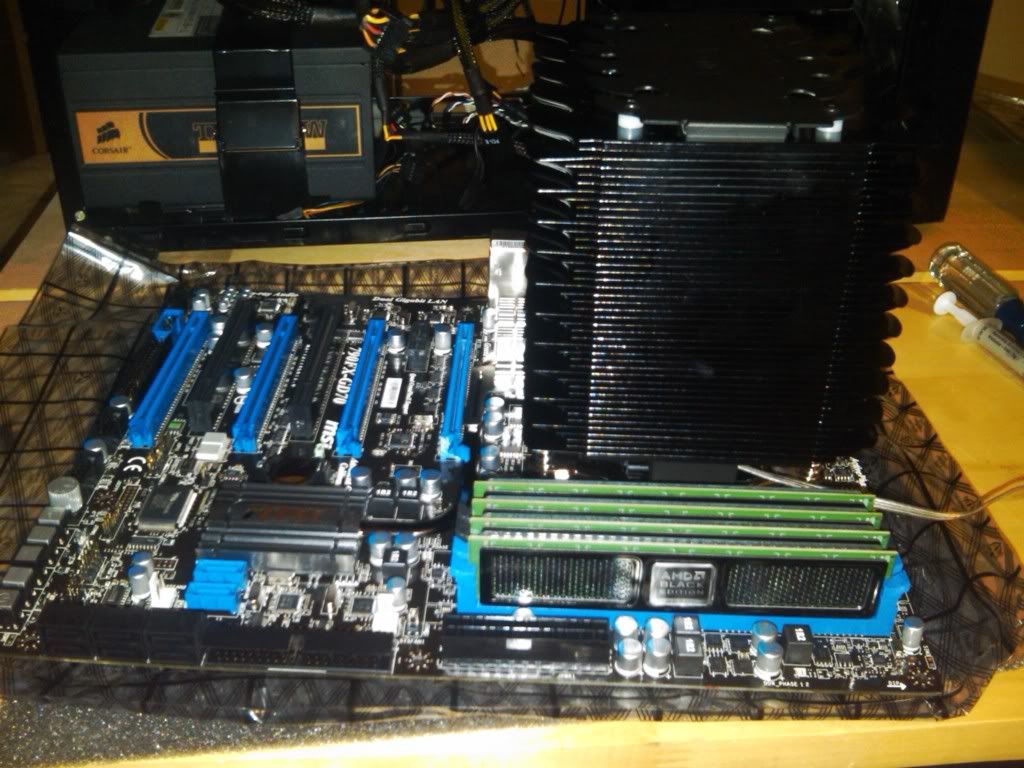 Heatsink and ram installed - check!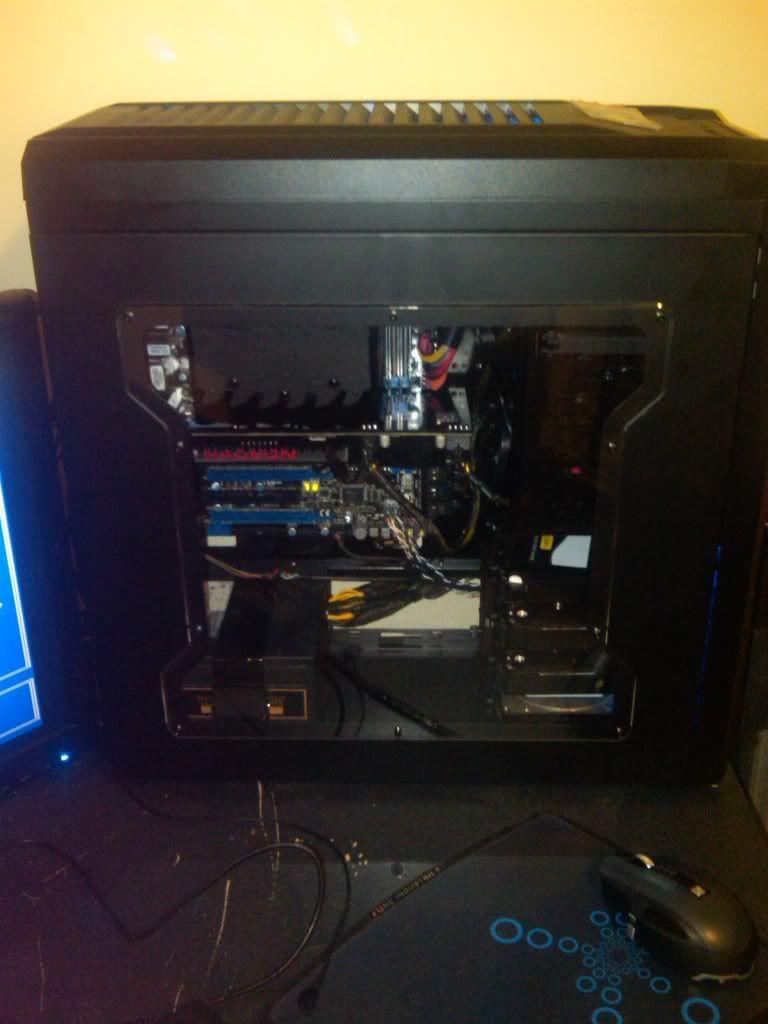 And everything installed and put together - yes my desk is that scratched up...have had it for close to 8 years or so now.
Will post some more pics once I finish up with my cable management - ran out of zip ties. And my next move is going to water cause my PC is in the same room as my tanks so it does get a tad warmer in here then the other rooms. But it's fine in here for now, it being winter in Minnesota and all.