pretty much as the thread suggests Vdroop or not?
i personally would leave it off because for some reasons my i7 and Quad dont like it and crash when idling but pass hours of prime...
but i would like to see what this community prefers.
and i included a poll if you would be kind enough to participate in
and i would love your feedback and experiences with it \\
Update: im starting to think that possibly the mobo may have a factor on LLC more than what i thought. i only have Asus boards which dont seem to like LLC to much so i personally dont run it. i get crashes which Kris Boughton states ironically
from my own experience.
and from the article there are also graphs showing that LLC actually increases power consumption. but keep in mind load voltages are different. 1.28 LLC off and 1.33 LLC on both had the same BIOS vcore VID soo
any other thoughts?
heres the graph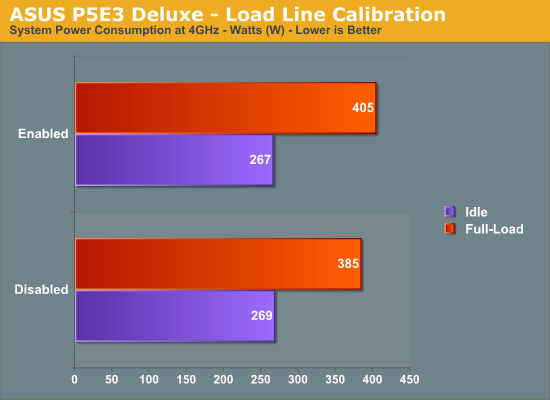 and i found these graphs. keep in mind these are voltages taken from P95 stability test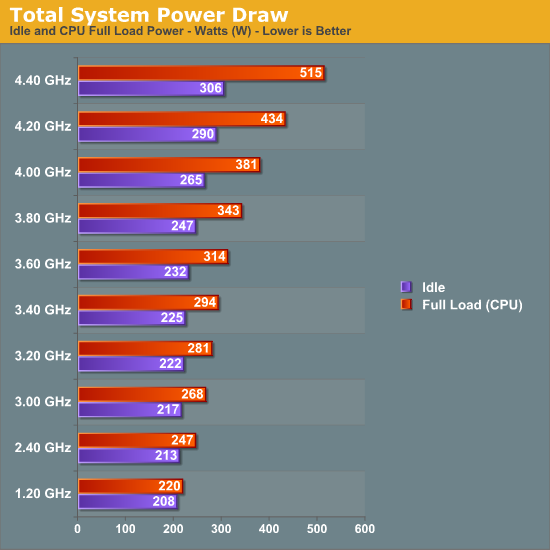 and now w/ vdroop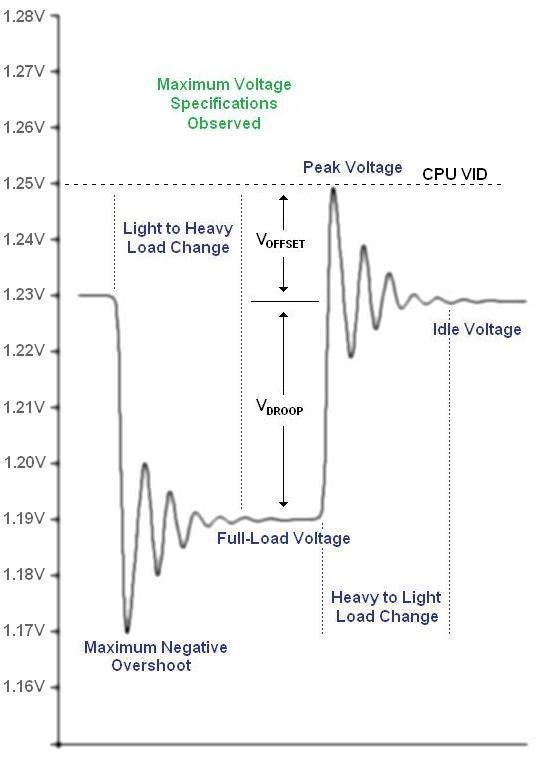 w/o vdroop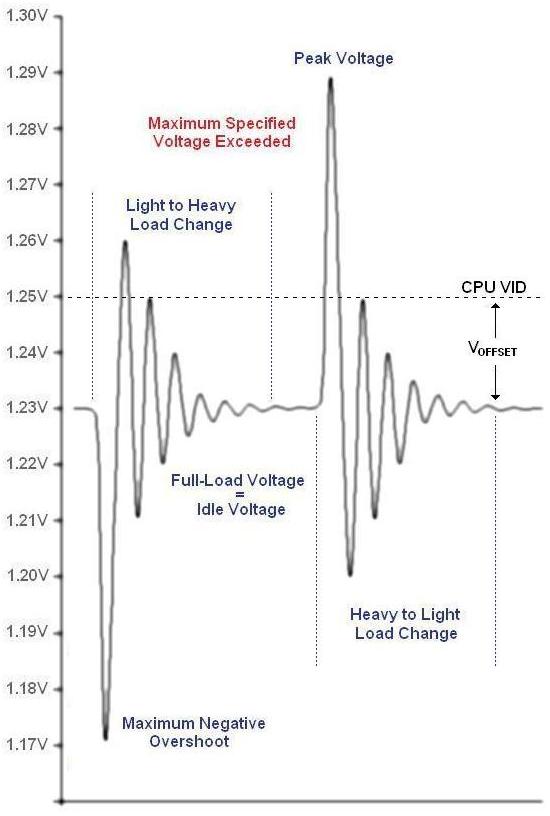 w/o vdrop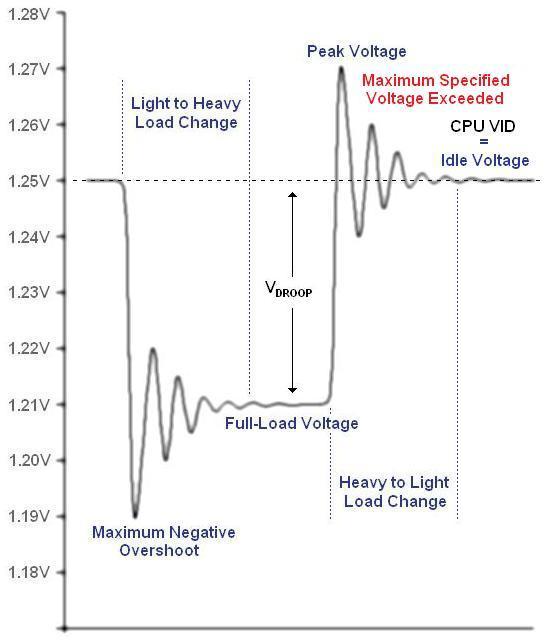 note all pics are from anandtech from
this
article
EDIT: found some great info, + its a great read
here
thanks!!
Edited by bluebunny - 5/22/10 at 11:34pm
CPU
Motherboard
Graphics
RAM
Core i7 920~4.0Ghz HT=on 1.35 vCore 3844A717
ASUS P6T
XFX r9290
12288 Mb OCZ1600 8-8-8-24
Hard Drive
Optical Drive
Cooling
OS
300Gb Velociraptor and 1.5 Tb Seagate
Pioneer
Custom water Lop
Windows 7 Home Premium x64
Monitor
Keyboard
Power
Case
Gateway 23"
logitech Keyboard
Corsair HX 1050
Antec 900 2
Mouse
Mouse Pad
Razer DeathAdder
Steel Series QCK
View all
hide details
CPU
Motherboard
Graphics
RAM
Core i7 920~4.0Ghz HT=on 1.35 vCore 3844A717
ASUS P6T
XFX r9290
12288 Mb OCZ1600 8-8-8-24
Hard Drive
Optical Drive
Cooling
OS
300Gb Velociraptor and 1.5 Tb Seagate
Pioneer
Custom water Lop
Windows 7 Home Premium x64
Monitor
Keyboard
Power
Case
Gateway 23"
logitech Keyboard
Corsair HX 1050
Antec 900 2
Mouse
Mouse Pad
Razer DeathAdder
Steel Series QCK
View all
hide details