Quote:
Originally Posted by
MijnWraak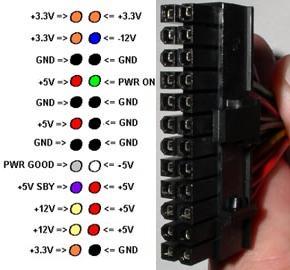 forgot to add that to the OP
Most wires that are the same gauge and thickness are interchangable, so it's not too big a deal as long as the right color/size is in the right spot.
also, I'm pretty sure the MDPC-X stuff is family made in Germany. You can see the difference in closeup shots.
They do look offly similar though
u d man-much thanks.
-dimwit-
CPU
Motherboard
Graphics
RAM
FX-8350
SABERTOOTH 990FX
MSI 7950 TF3
2x4GB GSkill 2133
Hard Drive
Hard Drive
Optical Drive
Cooling
Crucial 256GB-OS/Steam
1.5TB WD Storage
none-yup,none!!!
XSPC Rasa 750 RS240 & EX280 (cpu & gpu)
OS
Monitor
Keyboard
Power
Windows 8 64bit
Crossover 27"
Max Nighthawk X8 (Browns)
SeaSonic X Series X-850
Case
Mouse
Mouse Pad
Audio
Corsair 650D
Razer DeathAdder
Kitchen Table
Xonar STX
Other
HD 598's
View all
hide details
CPU
Motherboard
Graphics
RAM
FX-8350
SABERTOOTH 990FX
MSI 7950 TF3
2x4GB GSkill 2133
Hard Drive
Hard Drive
Optical Drive
Cooling
Crucial 256GB-OS/Steam
1.5TB WD Storage
none-yup,none!!!
XSPC Rasa 750 RS240 & EX280 (cpu & gpu)
OS
Monitor
Keyboard
Power
Windows 8 64bit
Crossover 27"
Max Nighthawk X8 (Browns)
SeaSonic X Series X-850
Case
Mouse
Mouse Pad
Audio
Corsair 650D
Razer DeathAdder
Kitchen Table
Xonar STX
Other
HD 598's
View all
hide details