lol awesome, I was wondering where to post this mod earlier.
Another ghetto NB "spot" cooler.
I had originally made the 80mm pci slot cooler to mount over my GPU, and it lived there for a long time. But in starting to OC, my NB was getting fairly warm, so this was born.
Parts:
80mm? stock heatsink fan from
2 x pci slot covers
2 x metal screws
1 x general pc screw
1 x bread wire tie lol
Build Log?:
I didn't want to destroy my awesome pci slot cooler mod from before, so I was trying to figure out a way to lengthen it or ziptie/wire tie it in there.
Strangely enough another pci slot cover snapped perfectly onto the other and then I just lined up the hole in the bottom with a screw. Screw doesn't really hold much, it just kind of "pins" it into place, fairly loose really.
The bread tie is linked from the 80mm to the cpu fans shroud, and it is pointed in the general direction of the NB heatsink.
I think it takes the temp down about 4C on load
Pics:
Screw "holding" it in place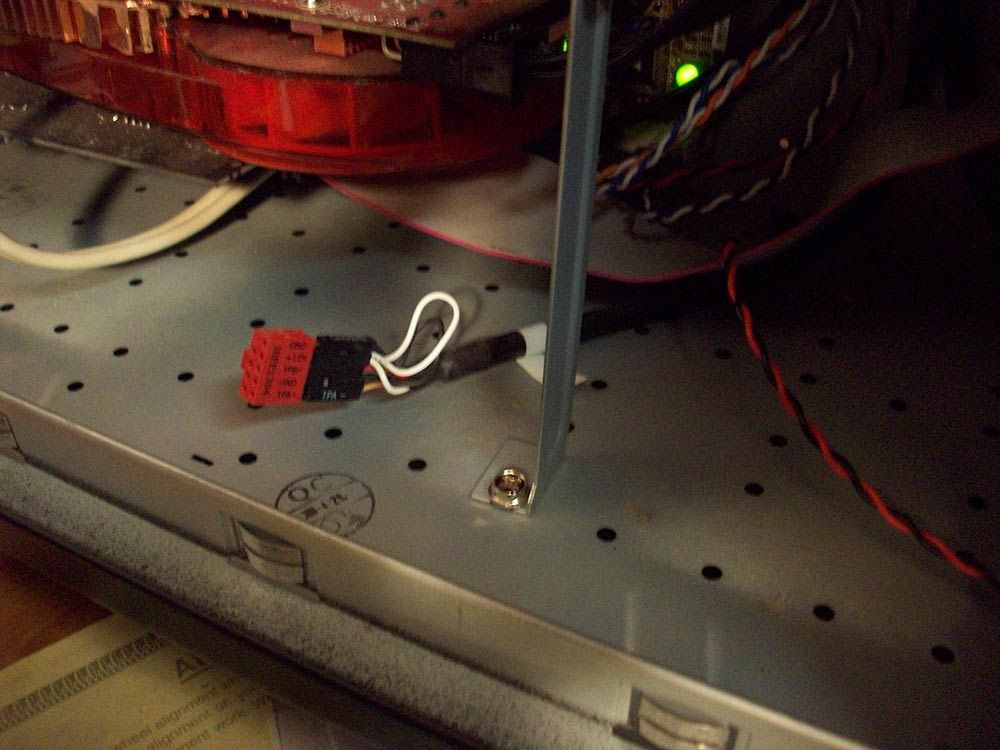 Farther Pic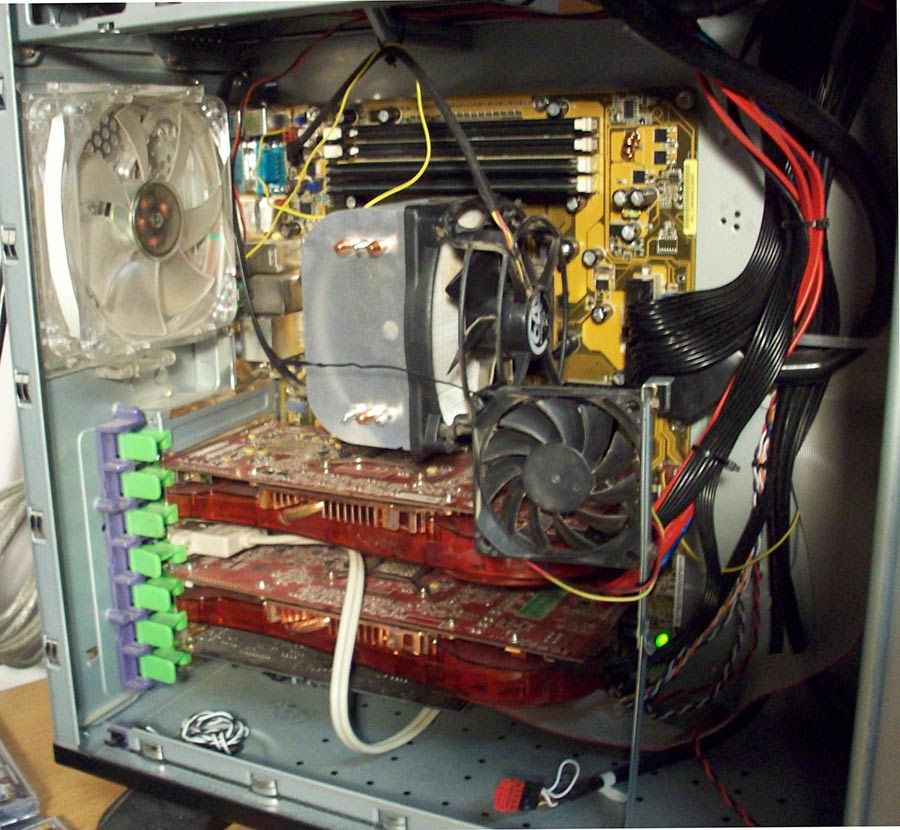 Closer up, PCI mating