Hey guys,
Fairly new to Folding I must say. After switching to the Green Team about a month ago with a GTX 280, I was curious about how well it crunched.
After pawning that off and getting a GTX 295, I figure I'd try to help out the best I could by running 2 clients (I've got a power bill nazi girlfriend, so it's hard to work 24/7 lol).
My moms beat cancer twice so I figure it's for a good cause yeah?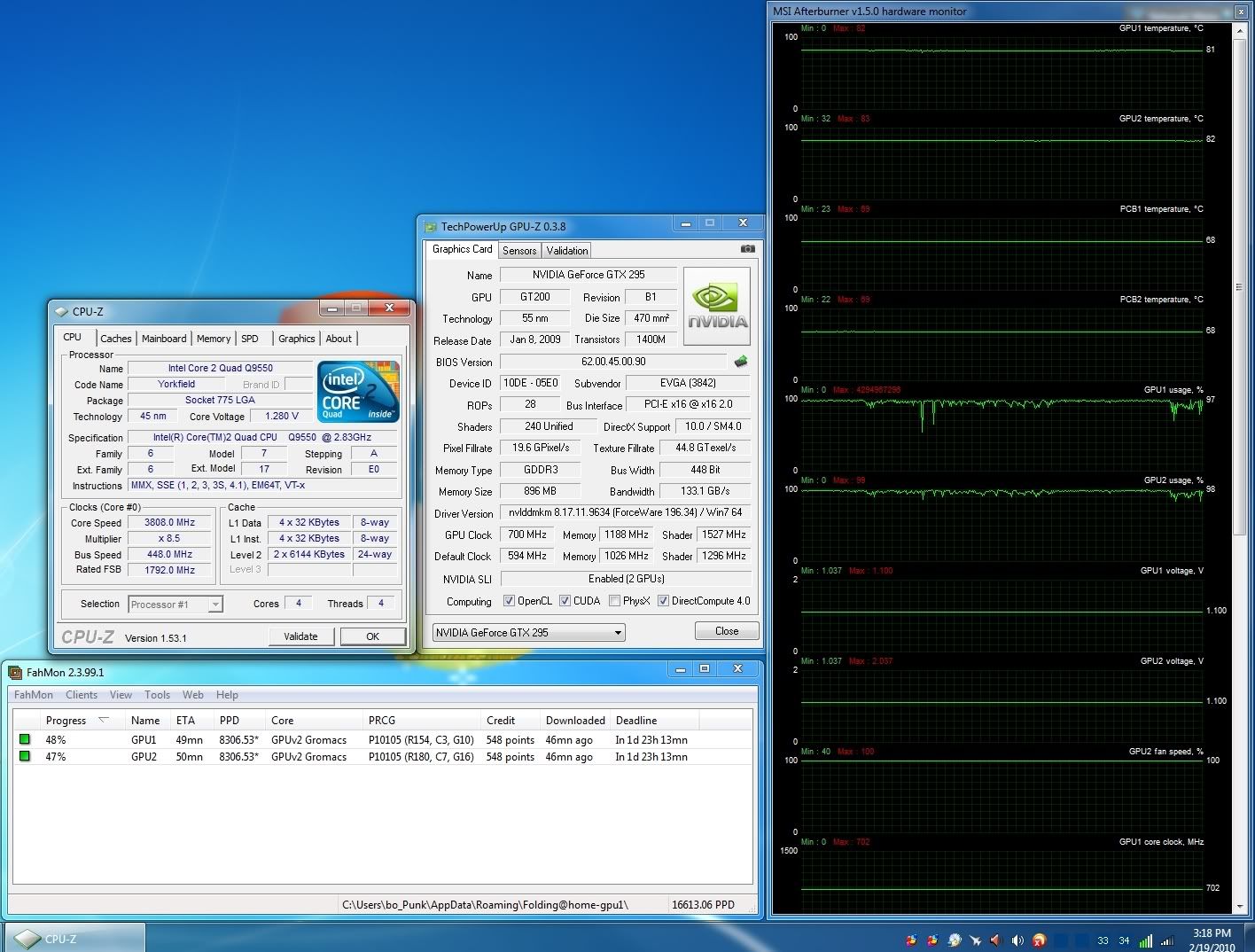 GOGO 37726!
CPU
Motherboard
Graphics
RAM
Q9550
Gigabyte X38-DS4
Asus GTX 480
2x2gb Corsair XMS2
Hard Drive
Monitor
Power
2 x 500GB WD Caviar Black (RAID-0)
22" AOC 1080P
Enermax Ininity 720W
View all
hide details
CPU
Motherboard
Graphics
RAM
Q9550
Gigabyte X38-DS4
Asus GTX 480
2x2gb Corsair XMS2
Hard Drive
Monitor
Power
2 x 500GB WD Caviar Black (RAID-0)
22" AOC 1080P
Enermax Ininity 720W
View all
hide details