Quote:
Originally Posted by
Veltri
Lookin' good. Did you send Shurik your evap to begin with? Or did he whip you up a new one?
Your confused. This is strictly a reservior, the evap remains here in my heat exchanger.
If you look closely at the last shot, the evap is wrapped up in the towels in the computer. Its running right now, here are some temps..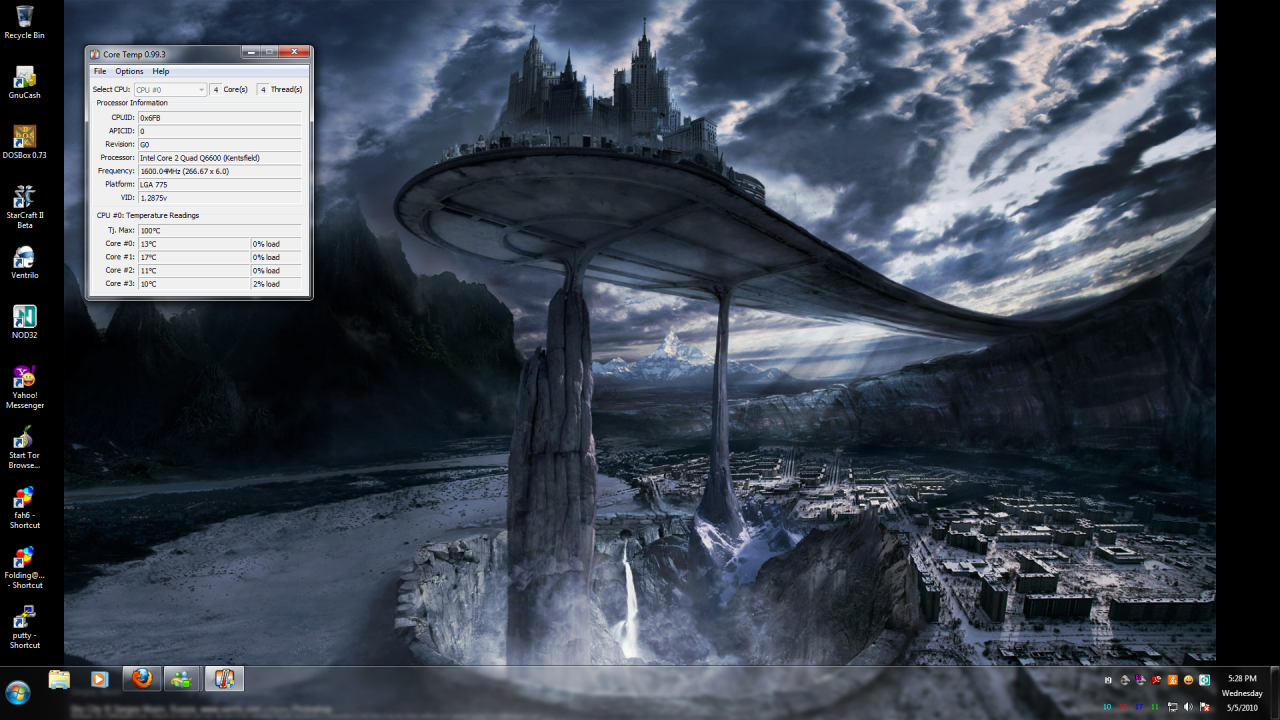 CPU
Motherboard
Graphics
RAM
i5 2500k
Asus Max iv gene-z
xfx 6870 black
kingston hyperx ddr3-1600
Hard Drive
Power
2x wd black 1tb in raid0
ocz 750w
View all
hide details
CPU
Motherboard
Graphics
RAM
i5 2500k
Asus Max iv gene-z
xfx 6870 black
kingston hyperx ddr3-1600
Hard Drive
Power
2x wd black 1tb in raid0
ocz 750w
View all
hide details