I'm all happy with the way I've been beating up my hwbot 3d scores lately, just last night in 03 I added 3250 points to my single 285 score (that will move me from 18th place to 5th!!) & 2850 to my 2 x 285 score to go from 2nd to 1st place.
Didn't get to sli benching 05, but in single 285 I added a few hundred to my score to move me from 13th place to 8th (& finally beat that old score I am convinced was bugged. bugged score -
http://hwbot.org/community/submissio...85_36904_marks
)
In 3d06 I was really happy with this one, added over 600 points to go from 10th to 3rd place (I beat a xeon i7 on ln2 with his gpu on ln2 while I'm all on water, I love that). 2 x gpu I posted in the 06 scores thread a couple days ago, added about 600 points but moved up only from 5th to 4th.
And in vantage I was already in first place, but destroyed my old first place score with this one.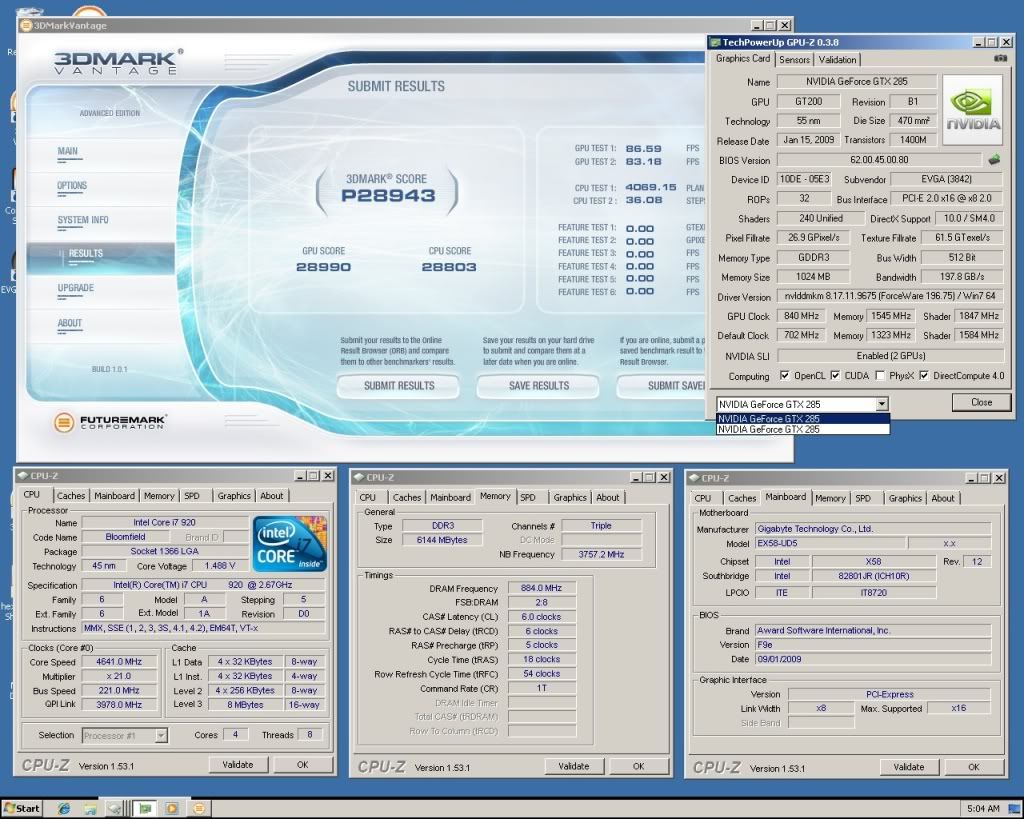 And even got in a 2d run, decided to try out superpi 32m & shaved 6 seconds off my time running 21 Mhz faster than my last, improving my tuning skills in the LCC pays off...
CPU
Motherboard
Graphics
RAM
i7 990x/3930k/3770k/4770k
GB x58a-OC/Asus RIVE/x79 gd65/z77 mpower/z77 MV...
gtx480s/gtx580s/7970s/680s/Titan
Hyper/PSC/BBSE/Hynix/Samsung
Hard Drive
Optical Drive
Cooling
OS
HDDs/SSDs
DVD
Air/water/phase/copper pot
Windowz
Monitor
Keyboard
Power
Case
samsung 2320
Razer Lycosa
ax1200
carboard box
Mouse
Trackball
View all
hide details
CPU
Motherboard
Graphics
RAM
i7 990x/3930k/3770k/4770k
GB x58a-OC/Asus RIVE/x79 gd65/z77 mpower/z77 MV...
gtx480s/gtx580s/7970s/680s/Titan
Hyper/PSC/BBSE/Hynix/Samsung
Hard Drive
Optical Drive
Cooling
OS
HDDs/SSDs
DVD
Air/water/phase/copper pot
Windowz
Monitor
Keyboard
Power
Case
samsung 2320
Razer Lycosa
ax1200
carboard box
Mouse
Trackball
View all
hide details