2010 was pretty special, we had two blue moons.
The first one was in January, right around when I decided to enter the contest.
We had another in March, as the work on this case really began in earnest.

We won't see another one until summer of 2012.
Welcome folks!
The target for this case mod will be a Lian Li A71F. The wife chose the color scheme, and subsequently the name of the mod. That's only fair, since I'm building this for her.
Since this is a
case mod
contest, I won't being showering you with too many hardware shots (at least, not until they're installed).
In lieu of pics, here is a list of some of the major components for the rig:
Hardware:
CPU:

Intel Core i7-860


MOBO:

MSI Big Bang Trinergy


RAM:

Corsair Dominator (4 x 2GB) DDR3 1600


GPU:

MSI GeForce GTX 470


HD's:

OCZ Vertex 30GB SSD

(3 in RAID0)
PSU:

Silverstone ST-1000-P
Watercooling:
CPU:

EK-Supreme LT - Nickel/Acrylic


GPU:

EK-FC470 GTX - Nickel/Acrylic


Radiators:

HWLabs GTStealth 280's


Fans:

Noiseblocker XK2's 140mm

(push/pull)
Pumps:

Swiftech MCP-355's

with

EK DDC X-Top V2 - Acrylic

tops
Reservoirs:

Bitspower Z-Multi 150's


Fittings:

Enzotech (compressions)

and

Bitspower (misc.)


Tubing:

Primochill Pro LRT (3/8" x 5/8")
As you might have guessed, "Blue Moon" is the theme, and the overall objective for this build is ease of use. I have dolled up this same Lian Li chassis before, but it turned out to be a real bear to work on. Learning from my mistakes, the objective for this mod is to be every bit as practical as it is attractive. The cooling hardware will be configured into two isolated loops, all internal, and all feeding on cool external air.
That's enough talk for now though. I'll leave you with a teaser pic...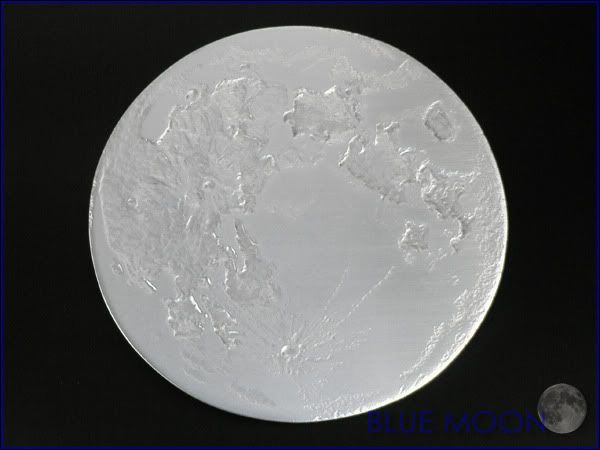 ...I guess it's really not made out of cheese.
For your convenience, a "view single post" Table of Contents:
Inspiration: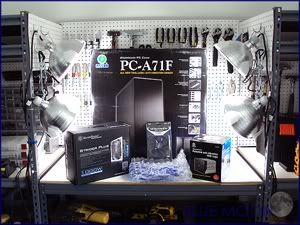 a random collection of pictures; initial parts and shop shots.
Chassis: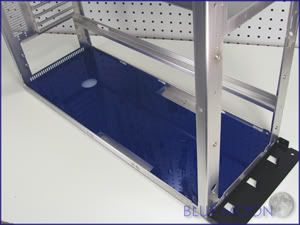 initial tear down on the case, brushing aluminum, and plexi sub-floor
Exterior: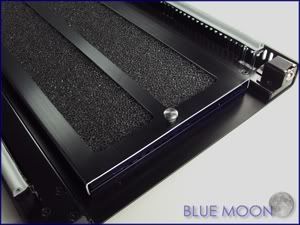 vent cuts in top and front door, and an improved front filter system
Back Panel: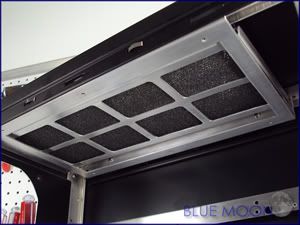 black brushed rear trim, dual 120mm exhaust, custom top filter
Reservoir Mount: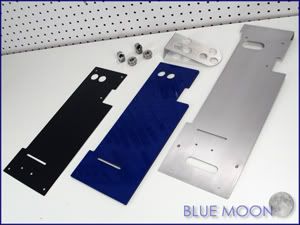 Custom work begins in earnest, plus bitspower pr0n
Pump Mount: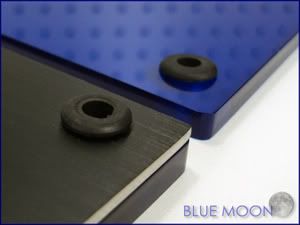 more custom work, and triple vibration isolation
Drive Cage Cover: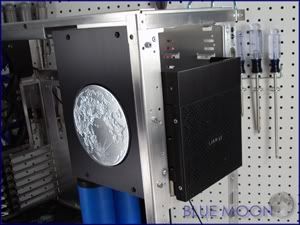 a little frivolous thematic bling
Radiators: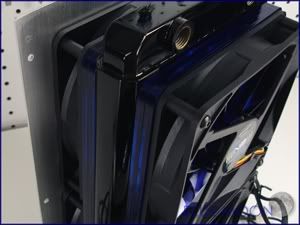 push pull and shrouds, thumbscrew mounting
Plumbing: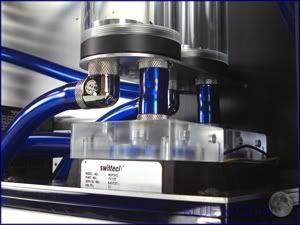 blue tubes and bitspower power
Lighting: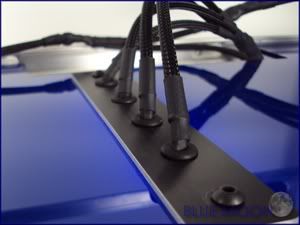 mod everything
Miscellaneous: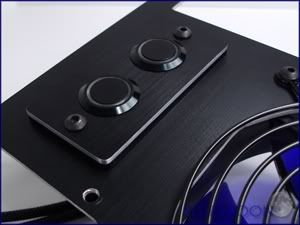 HDD cage and Exhaust fans
Night Shots: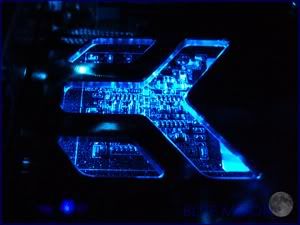 44 LED's in total
Final Photo Shoot: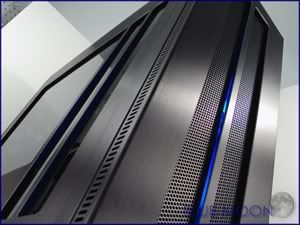 That's all she wrote!
An Addendum:
Screenshots of temps
Now, on to the build!
Edited by Warfarin88 - 7/6/10 at 11:23am