Well, we're getting to that point in the build where there's a whole lot of smaller things to do. One of these is lighting. I had a lot of thoughts for this, but no concrete plan, so the case lighting has been evolving as I go along. This post will sum up what I've got done so far.
First up, that acrylic sub-floor. I had always planned on some sort of lighting effect down there, but I wasn't sure exactly what I was going to do, and how I was going to go about pulling it off. In the end, I decided to attempt to create a glowing effect under the various case elements in the vicinity of floor; namely the PSU, the pump tray, and the front radiator.
To this end, I fashioned these contraptions out of scraps of 2mm black brushed aluminum, Lian Li hard drive grommets, and white 5mm wide angle LED's: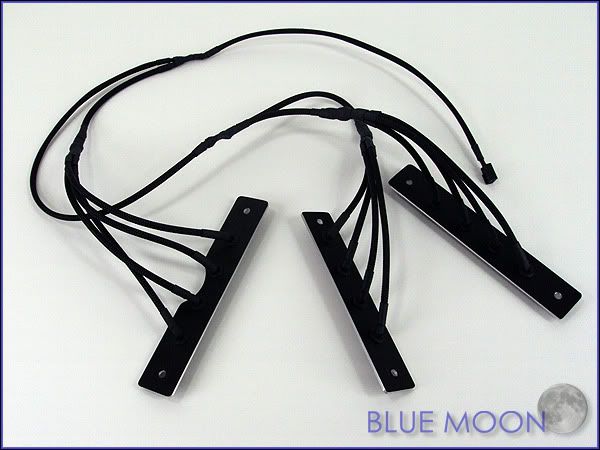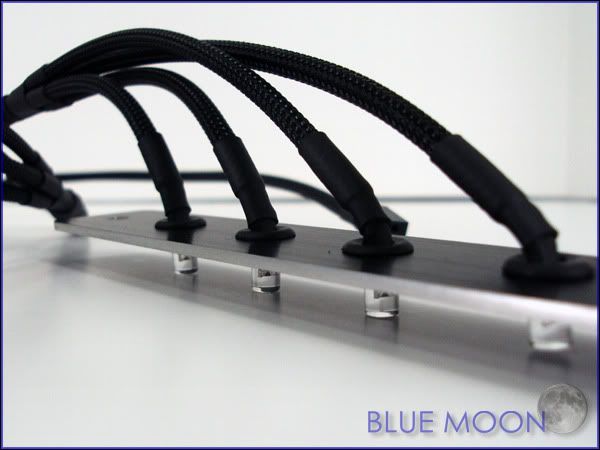 I drilled out the blue and clear plexi of the false floor to accept these plates: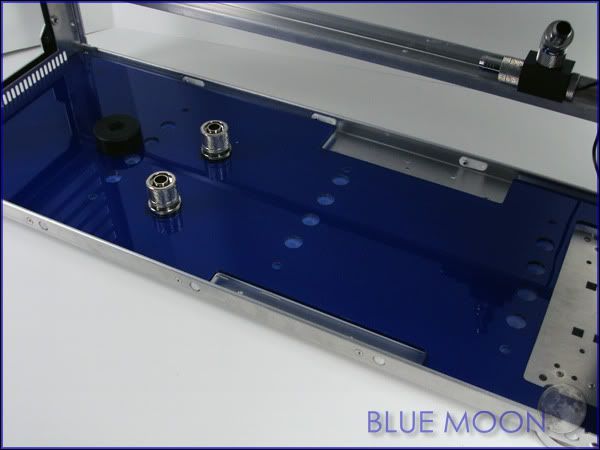 They're mounted with m4 button heads tapped directly into the acrylic: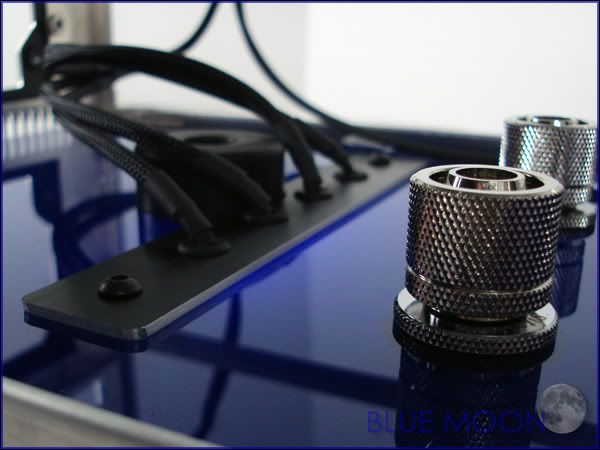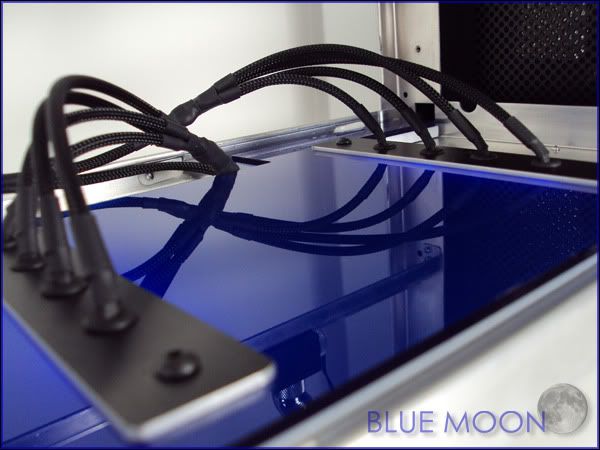 Here's a broader shot with them powered up. The effect seems subtle in these day shots, but you're going to have to wait for a later photo shoot to see the final effect in the case. (It's pretty cool)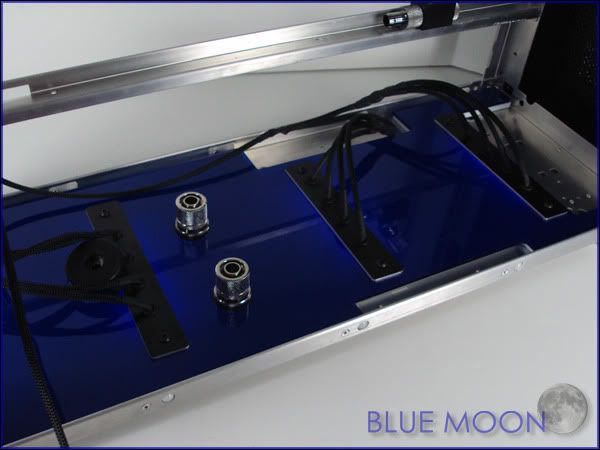 In addition to the blue lighting effects, I planned on separately switched white ambient lighting. To accomplish this, I used 3 12"
Logysis "sunlight" sticks
. The original tubes these come in are bulky and a little cheesy, so I promptly disassembled the lights and reconfigured them into this: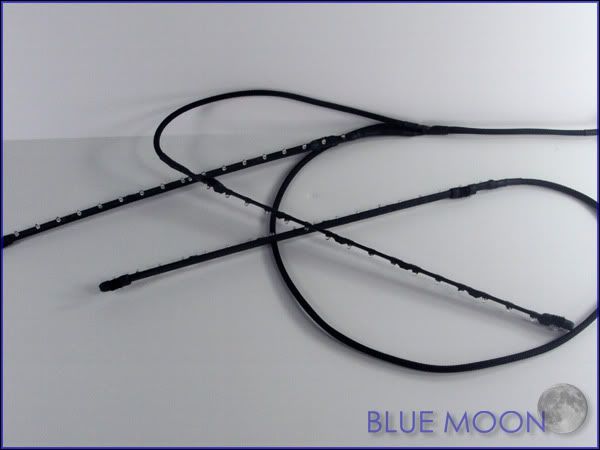 After getting them out of the tubes, I simply wrapped them in 3/8" heatshrink, making small slits for each LED to press through as I shrunk it down over the pcb: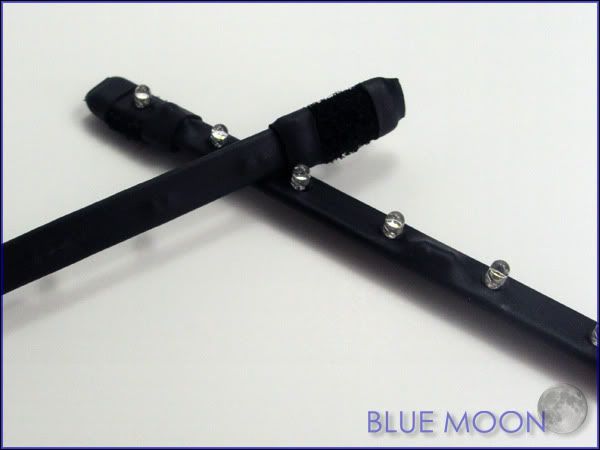 In addition, I heat shrunk small bits of velcro to each end to facilitate mounting (use caution if you try this yourself, the fuzzy side of the velcro tends to melt with too much heat):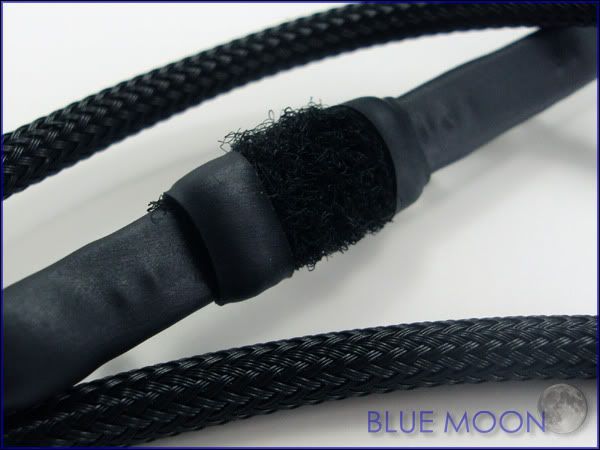 I don't have pictures of them in the case yet, but they will frame a smoked plexi window, allowing a clear view of the internals when switched on.
I also installed a variety of individual blue LED's in the EK blocks and other strategic places, but again, pictures of that will follow in the final photo spread.
(Note: As it turned out, I didn't end up using these modded sunlight sticks in the build. The blue LED's and white LED lit blue acrylic elements (floor, moon) ended up being plenty of light. I still think it's a pretty cool way to stealth those sticks though, so I'm leaving them in the log).
Edited by Warfarin88 - 6/18/10 at 8:45am