So I'm working on my first mod project and first posting here at OCN. I've tried to read the guidelines about formatting and content so please, if I violate a standard or commit any cardinal sins, MNiceGuy is the one who made me do it. Now, onto the project.
I've built PC's for over 16 years and I've loved every minute of it. I have a wide assortment of parts in my basement that I have accumulated a lot of experience with. Out of all the personal projects though I've never taken the time to get into modification. Reading the forums here inspired me to give it a go to make something truly my own. I've got an i7 on a Classified Motherboard right now and I want to make the case fans match the color scheme. I know Enermax has some fans that already have this but I wanted something of my own. I thought about trying to modify the noctuas I have installed now, but felt that trying out on the typhoons was probably a better idea since I had more of them. This is where my project begins.
This is the case fan I have :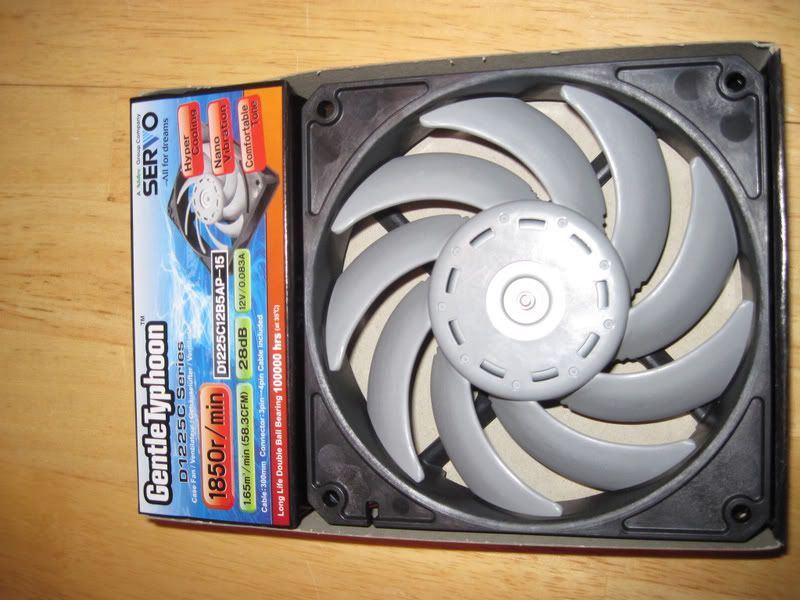 I am attempting to custom color the fan blade to a shade of red to better match the look of an EVGA Classified Motherboard. I've read a little bit online about different processes and I just don't think paint is what I want. So I'm trying to look into a process of modifying high performance fans yet making them match my aesthetic needs. This desire is what lead me to start this project.
Here are my materials :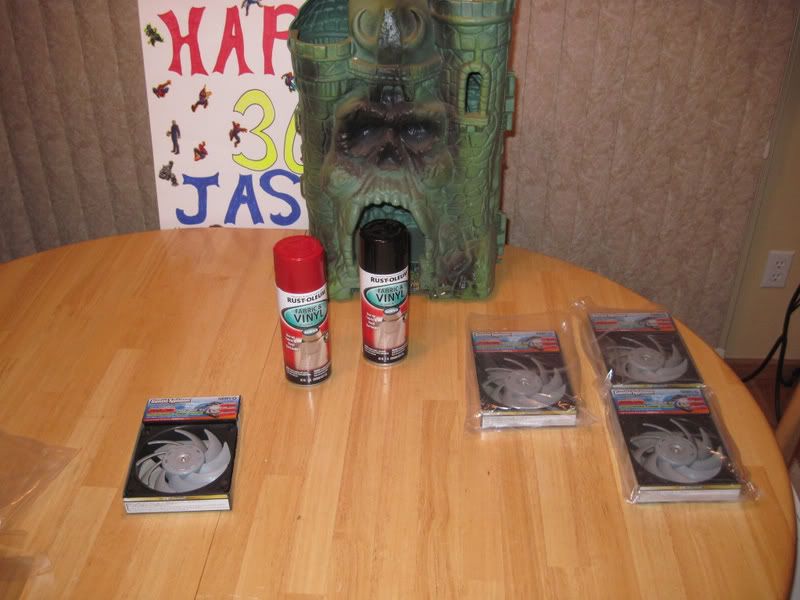 I had to scour the area to even find someone who knew anything about Vinyl Dye. I happened to stumble into someone at an auto parts store that knew what I was trying to accomplish. He was the manager there and he'd done some custom work on touching up vehicle interiors where the conditions were a little different. He suggested I try this product :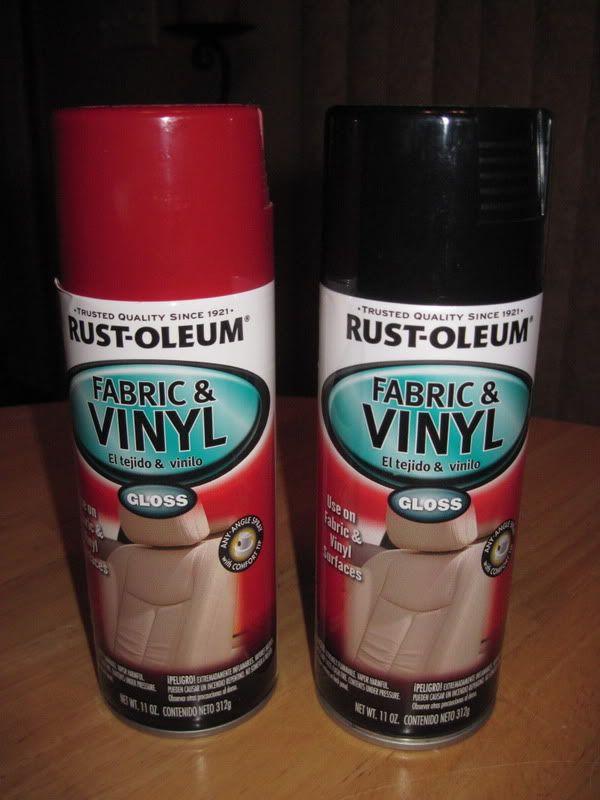 Close-up of the fan with all the pertinent model information :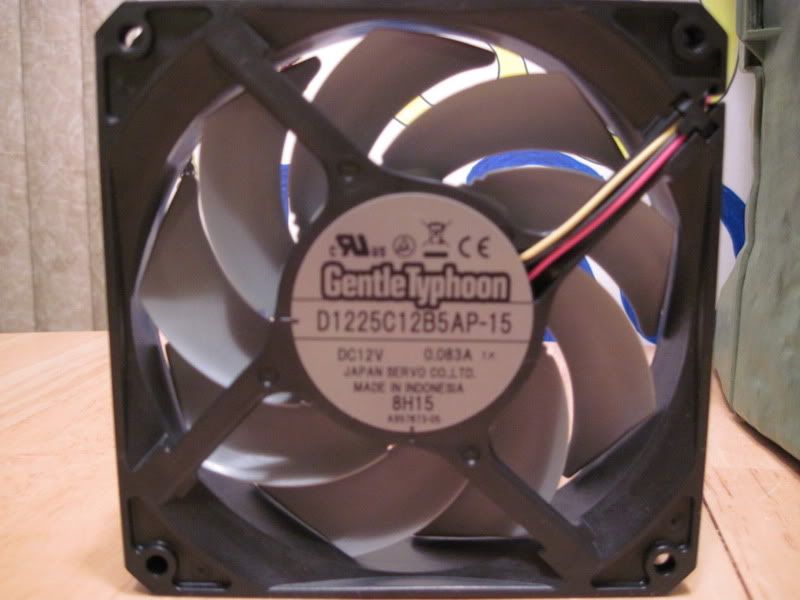 It was my goal to change the cosmetic appearance without diminishing reassembled product quality. Since I had to remove the sticker to get the job done, I wanted to heat it up first so it would not develop any creases or stretch marks. I took my time and slowly peeled the label back by lifting at an almost horizontal angle. I did not pull the sticker back like peeling a banana. This process took long enough that I reheated the sticker after I was halfway to make sure it remained warm enough to let the adhesive relax a little.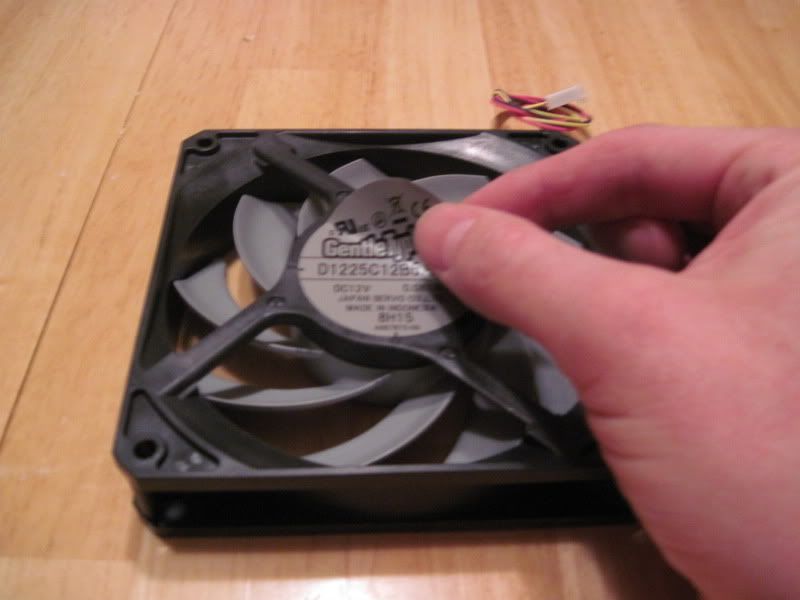 Now that the sticker is out of the way, I had to remove the C clip from the back of the pin. I used a set of precision flathead screwdrivers to separate and push the clip back. I should warn you that I wasn't using eye protection at the time and the clip luckily shot up and only struck me in the forehead. I managed to listen carefully and hear the approximate location in the living room where it landed so I could narrow my search. I would strongly suggest anyone else attempting to do this wear some kind of eye protection. I know... rookie mistake.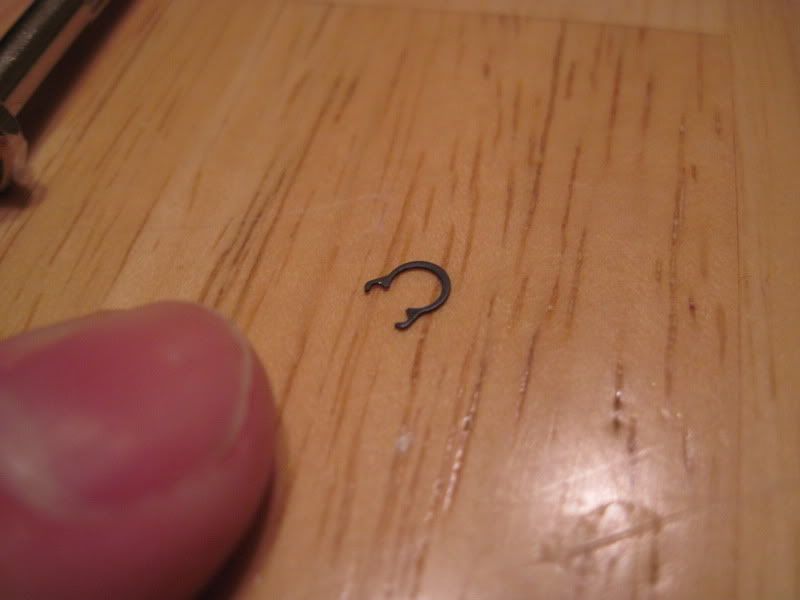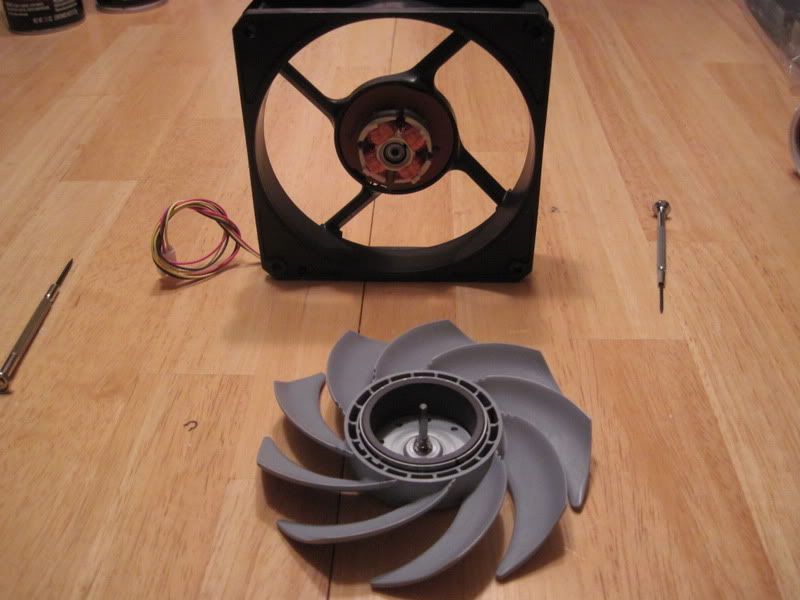 Removing the wire support clip was a simple task. It is held in place by a small tension tooth on the opposite side. A single screwdriver push and each tooth was released.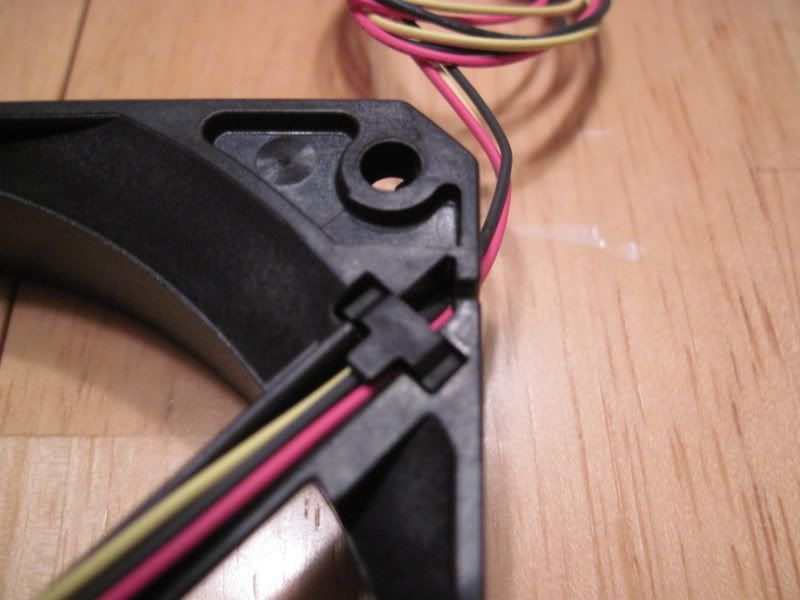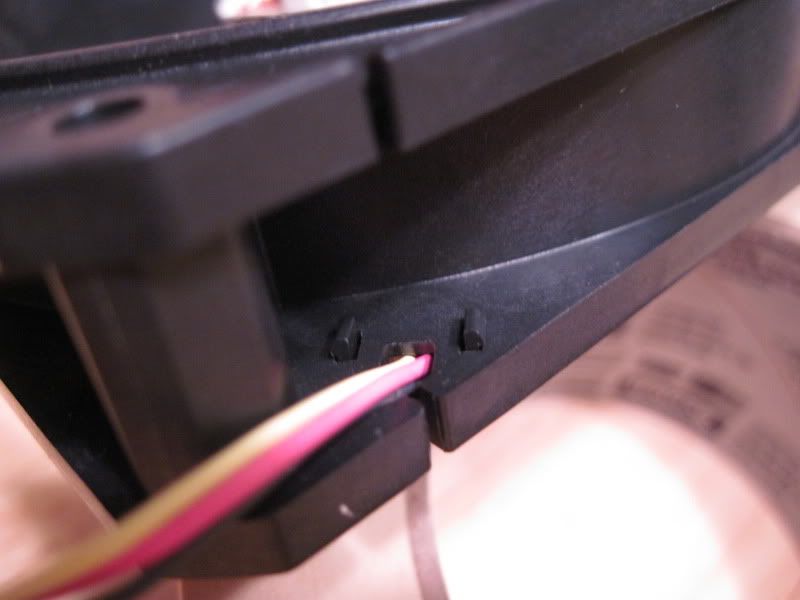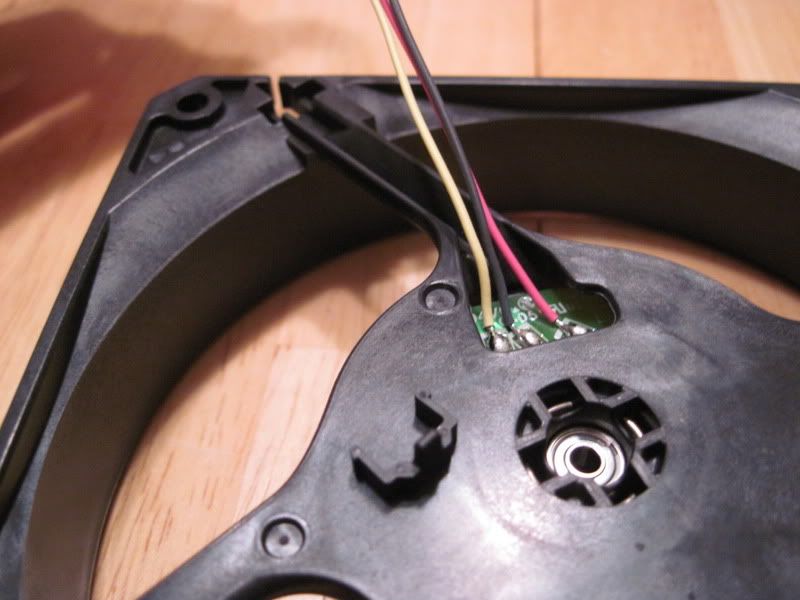 I then began to use masking tape to protect the areas I didn't want any dye to reach. I covered the rear electronics of the fan housing and tried to cover the rear of the blade. My first attempt did not provide a solid seal before cutting the tape. I decided to let the pin poke through and I would place a second piece of tape to cover the pin itself. It is my intent to pain the wires and connection to see what impact the dye has. I could replace the molex end and sleeve the cable if this doesn't work well.
First tape method with bad seal on the sides :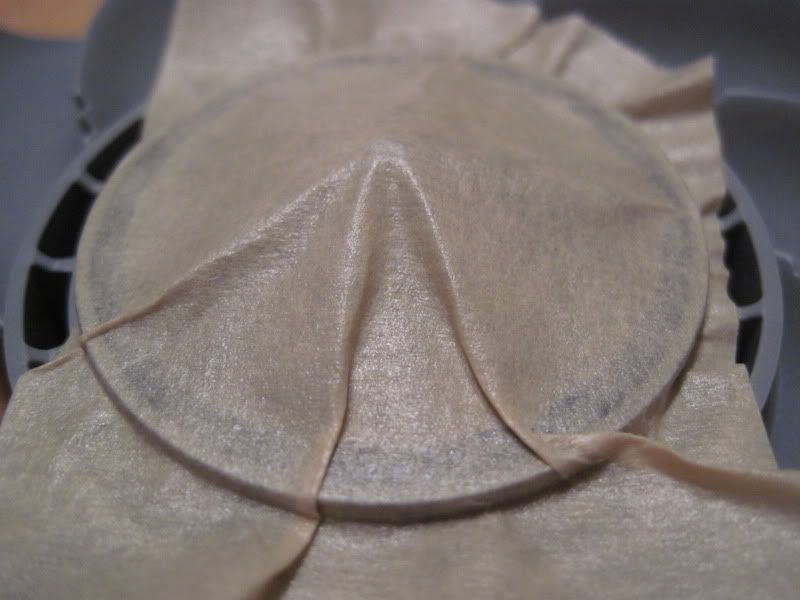 Much better seal with the second method :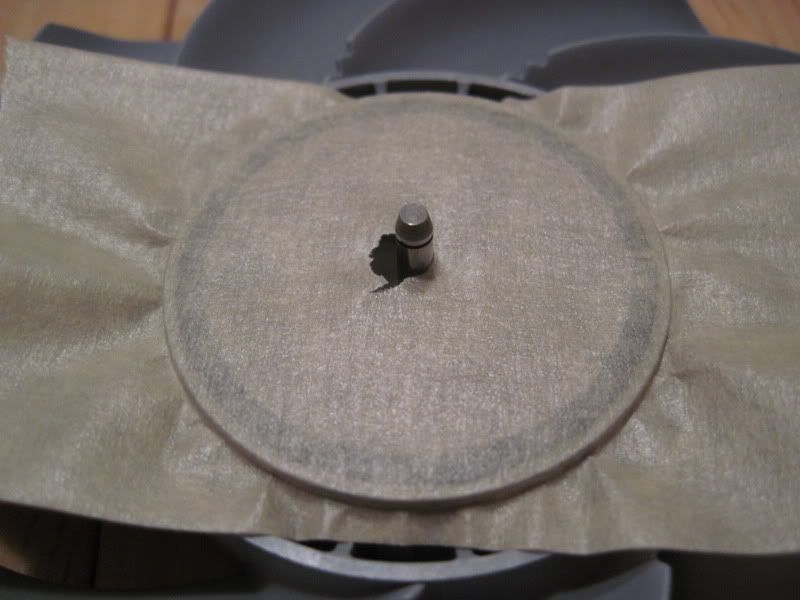 This was as far as I got last night. I've got an area setup to paint the blade tonight. I've been told that vinyl dye is the tool of a patient man. It is much thinner than paint and usually requires several coating procedures to reach the desired effect. It has to fully dry between coats though, so I am going to take my time and see what it takes. I'll take pictures at each step of the way as I paint the fan, the wires and the connector.