Quote:
Originally Posted by
Lord Xeb
This is an awesome setup but I have to warn you, eyes may explode (pics will be up tomorrow).
This is currently what we have:
2 selves of 10000 RPM 72GB Fiber channel drives
1 shelf of 10K 144GB fiber channel drives
1 shelf of 10K 300GB fiber channel drives
1 shelf of 7200RPM 500GB SATA drives.
Each self has 14 discs
After you take out overhead, formating, blah blah blah, you come out to about 8TB of storage but you consume like 3200W of power XD
The 2 pizza boxes are these:
SC200 - 2 PIII 1.26GHz 2GB of RAM - Will run linux... Not sure what he is thinking of doing with it....
EMC BJ26 - 1 P4 2.8GHz (soon to be upgraded to 3.8GHz) 4GB of RAM - will run Windows Server 2003
+ a Cisco switch which has 24 Ethernet ports on it
Each item can and usually has to be configured via console lol
Right now we are in the process of getting everything working. Pics will be up tomorrow (hopefully).
Tell me what you think!
Here is what we have setup ATM... Note that is is incomplete. Also, please note, these are Enterprize class!!!!!!!!! They are meant to stay on for extended periods of time (a year or more) without ever going down. Basically, these are what is in a data center.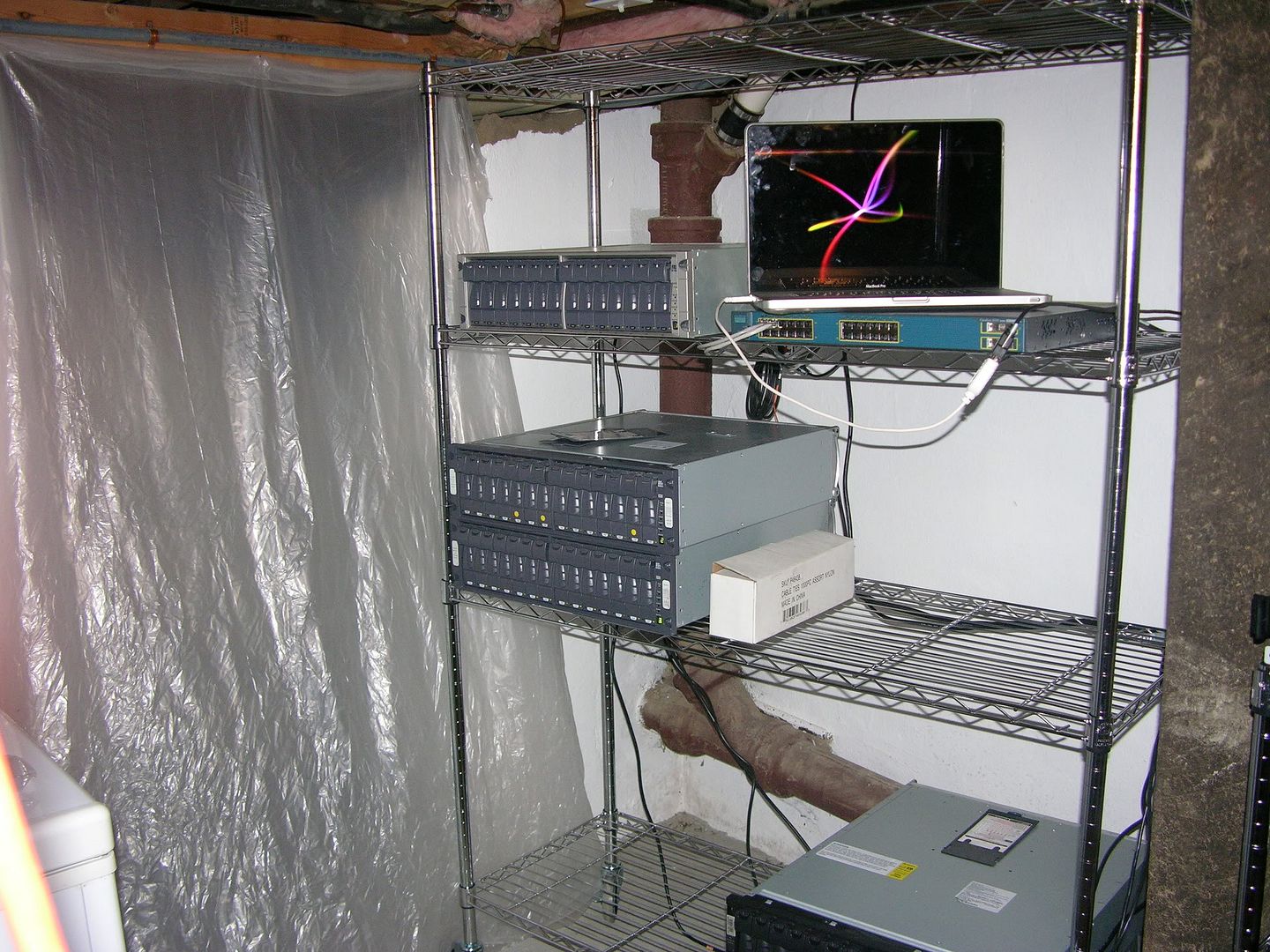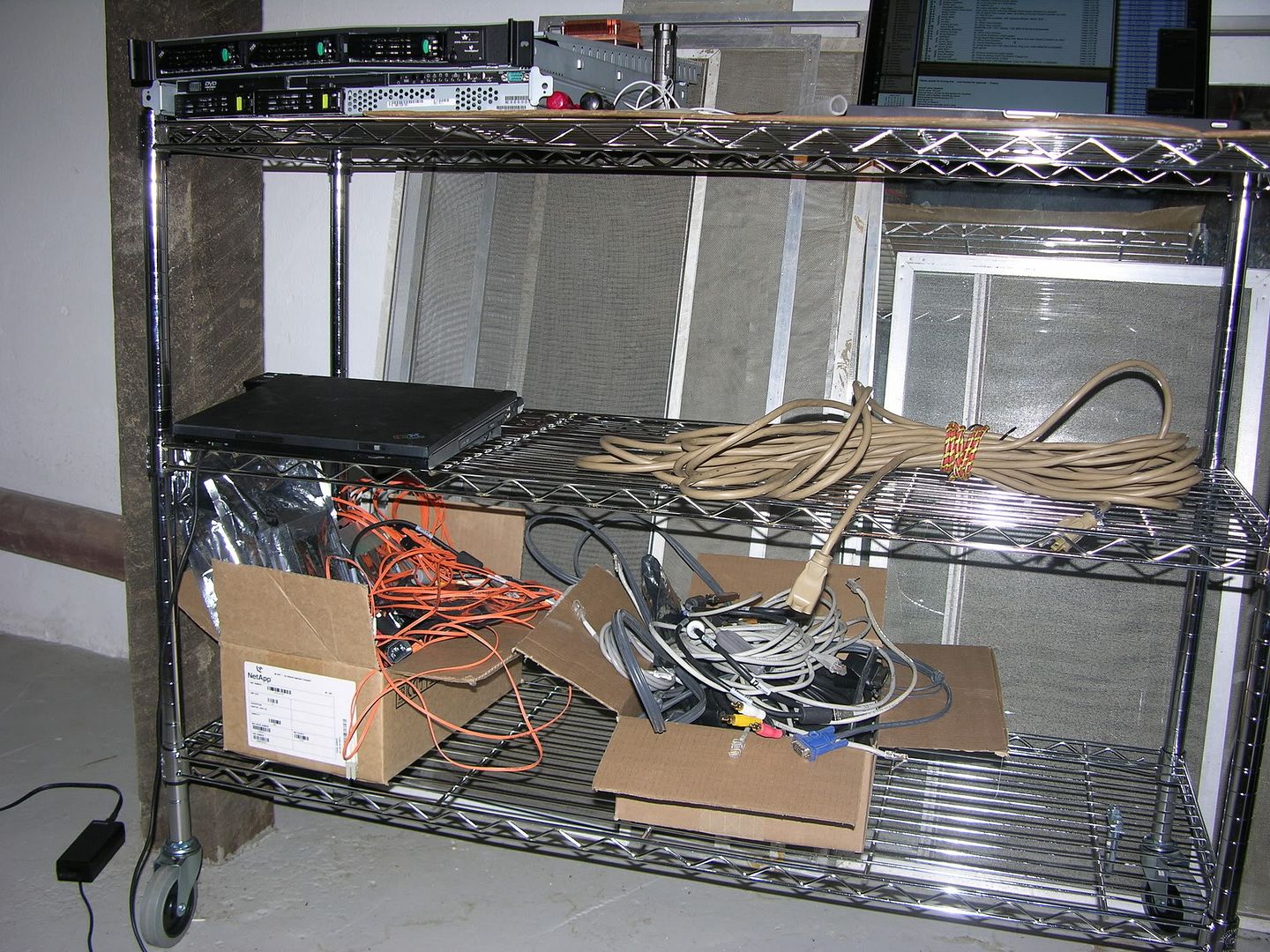 That's cool and all but I wanna know where you got those shelving units with the casters! I need some.
PS: What are you gonna do with them things?