Update:
When I fired up the system, my front case fans which are NoiseBlockers were making quite a bit of noise compared to when I had tested them unmounted. Turns out the fan cages were causing too much interference and I wasn't going to leave those be, especially after spending all that money on quiet fans.
I decided to cut out the grills with some wire cutters that I happened to bring into the office thinking I might need to use them for one aspect of the build or another. It took some time, and the edges are really rough, but it serves the purpose.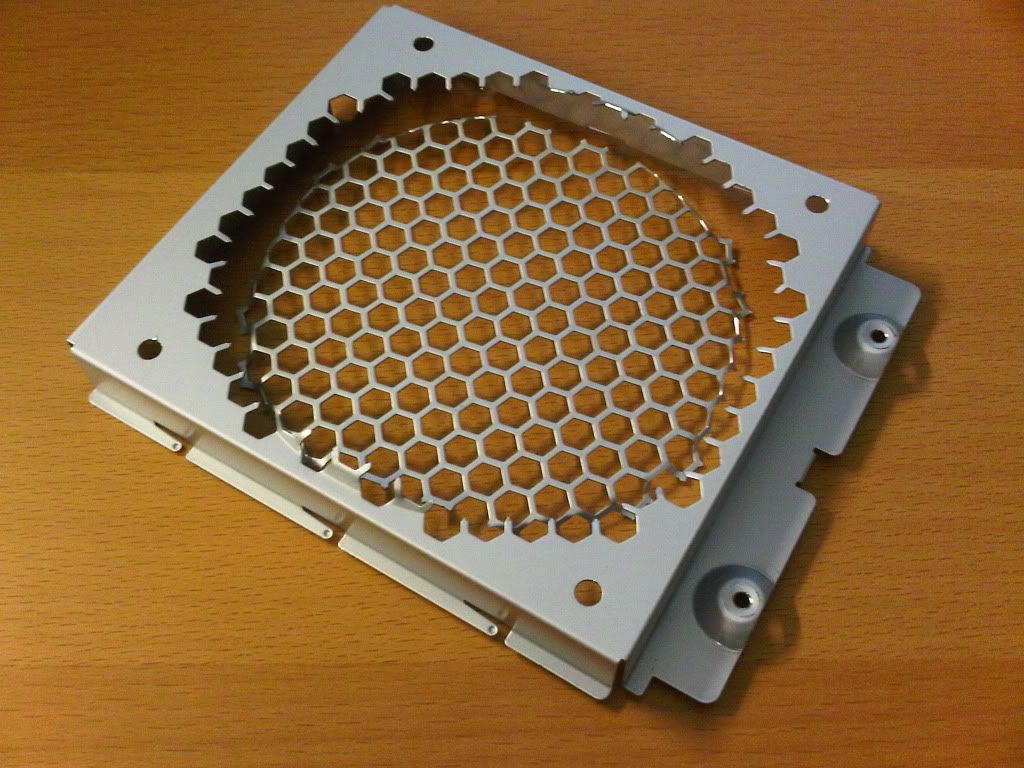 With the fan cages modified, I improved on the noise. It still isn't perfect because once I put the faceplate on the case, there is a series of meshing that creates more interference. It's not that bad at all, so I'm not looking to do anything with that.
I'm lacking pictures this update since my case is a mess as I'm expecting to rip everything out in the next 2 days to replace the heatsink on my Northbridge.
Besides that, I got the system powered up, loaded Windows 7 Ultimate, and got my rig to run a 4.0GHz @ 1.2v. I've gone through the SSD Optimization guide on the OCZ forum, and everything works great! Even though there is nothing installed right now, the system boots up and shuts down extremely fast, and programs load within a flash. I love these newer SSDs!
CPU
Motherboard
Graphics
RAM
i7 920 D0 4.0GHz @ 1.20v
EVGA x58 757 LE
XFX Radeon HD 5770
Mushkin Blackline-1600 12GB
Hard Drive
OS
Monitor
Power
Intel X25-M G2 80GB SSD & Samsung F3 1TB
Windows 7 Ultimate 64bit
ASUS VW266H 25.5"
Antec TruePower New TP-750
Case
Antec 300
View all
hide details
CPU
Motherboard
Graphics
RAM
i7 920 D0 4.0GHz @ 1.20v
EVGA x58 757 LE
XFX Radeon HD 5770
Mushkin Blackline-1600 12GB
Hard Drive
OS
Monitor
Power
Intel X25-M G2 80GB SSD & Samsung F3 1TB
Windows 7 Ultimate 64bit
ASUS VW266H 25.5"
Antec TruePower New TP-750
Case
Antec 300
View all
hide details