Quote:
Originally Posted by
firstchoicett
anyone heres knows how far you can push, the

EVGA 480 GTX HC FTW ?


whats the max you can get out of the card if you over clock it with water?

Reason being is i plan on buying 3 of these cards.
I got a vanilla EVGA GTX480 and I did a custom WC loop with the EK-FC480 waterblock and an EK Coolstream XT 120 Rad and these are the results I got so far: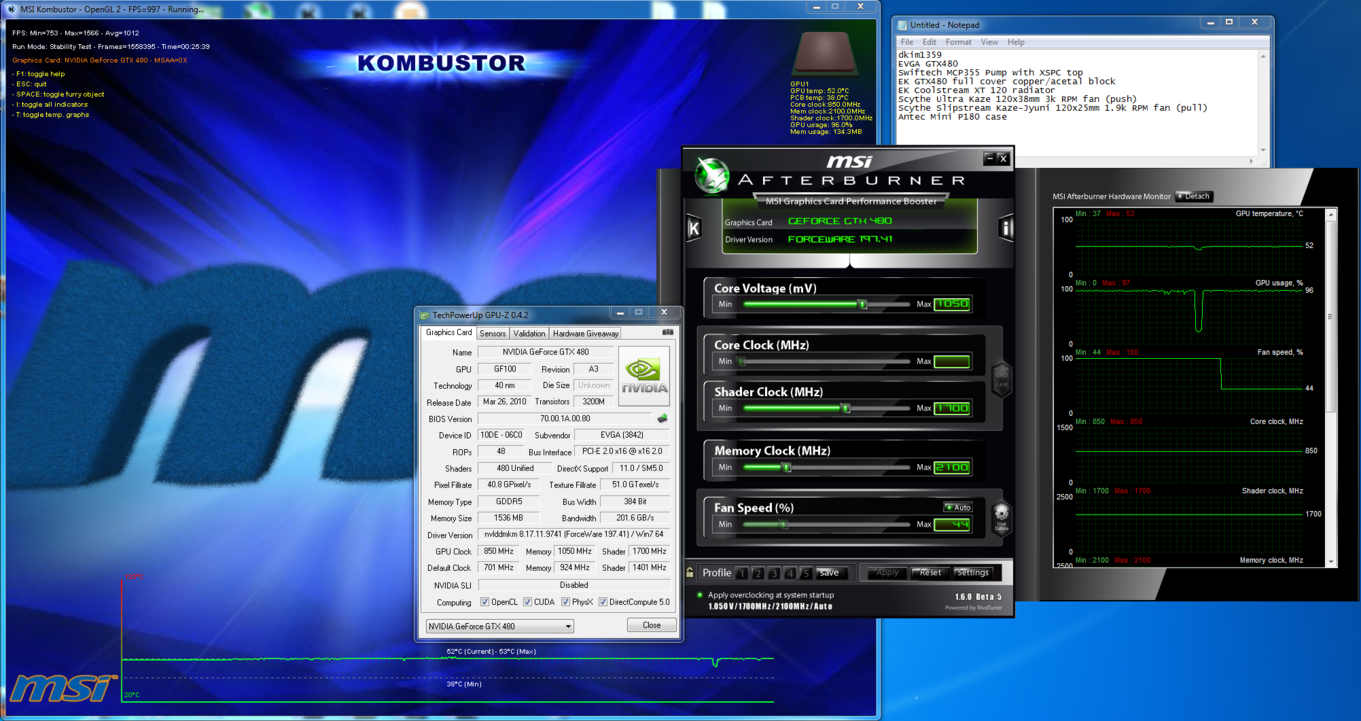 100% stable for Kombustor/Furmark, gaming, and Vantage. There's a little bit of voltage headroom left so I might be able to push the clocks a little higher when I have the time to properly test it out. Hope that helps.