I will be doing what benches that I do have. I will be skipping the heaven benchmark since that will be quite obvious. I'll post those results in the heaven thread anyways so check back there. However, initial testing in heaven puts it spot on quad 5870 results.
The games I'll be using unless there are any other requests.
Hawx
SF4
FC2
Crysis
Vantage
3dmark03 (yes for real)
Dirt2
RE5
Expected clocks for the dual 5870's will be 1050/1200 and on the gtx480 it will be 825/1900. A drawback to the heat and power usage on the 480's is that its reducing my benchable frequency by 25mhz. So yes, heat can and will become an issue once you start stacking cards on one another. This is with 2 slots space between each set. The 5870's were unaffected by this phenomenon.
I'll put up the results here in a few once I get them hosted.
There will be more tests b/c I'm basing this on price and crossfire 5870's have a 200 dollar advantage over the more expensive 480's. Since the 480's are roughly 200 dollars pricier than dual 5870's I will be redoing the benchmarks with trifire 5870's to present a 200 dollar advantage to the 480s.
IF there are any games or benchmark requests please be sure to link any demos there maybe so I can quickly download. If I'm going to go through the trouble of doing this at least help me find the bench.
Current Requests:
None
BIG THANKS to Ihatethedukes for the graphs!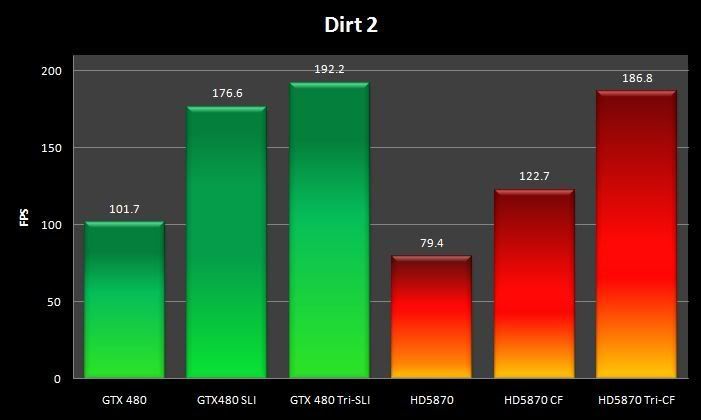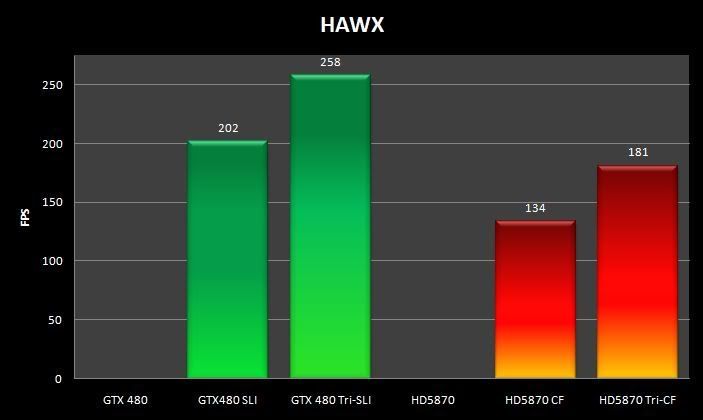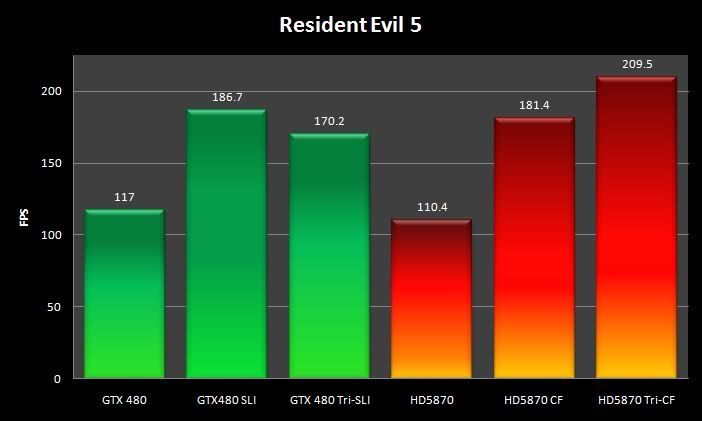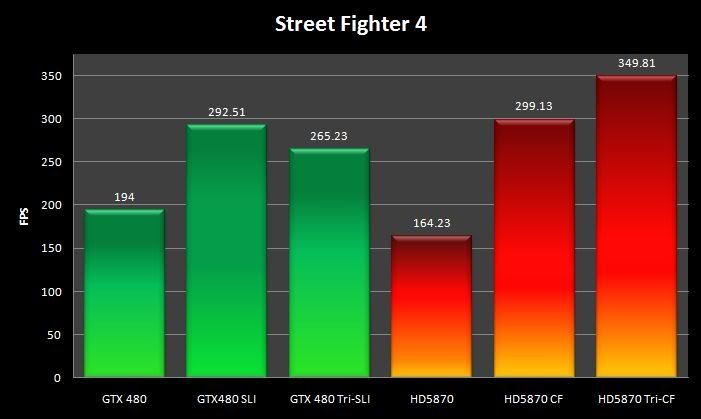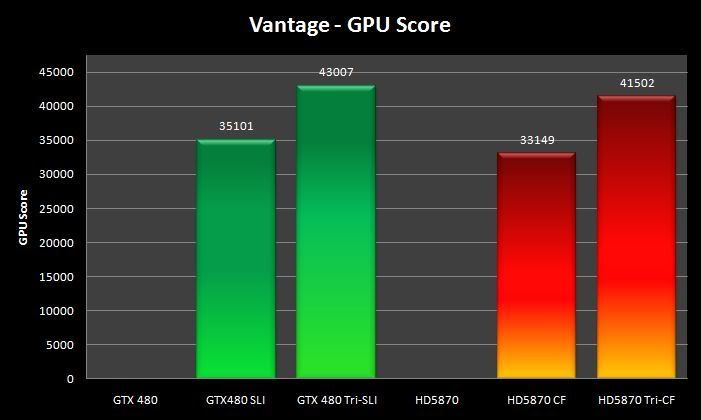 Edited by NCspecV81 - 4/14/10 at 12:02pm
CPU
Graphics
RAM
Hard Drive
12 threads of euphemism
Bash me! It's not your color!
Loose. THAT'S WHAT SHE SAID!
Just enough for all my cp
OS
Monitor
Power
linux for gaming
plethora of pixels
plethora of watts
View all
hide details
CPU
Graphics
RAM
Hard Drive
12 threads of euphemism
Bash me! It's not your color!
Loose. THAT'S WHAT SHE SAID!
Just enough for all my cp
OS
Monitor
Power
linux for gaming
plethora of pixels
plethora of watts
View all
hide details