Quote:
Originally Posted by
demoship
This board is about 3 years old give or take.

The next computer I make I'm getting a graphics card that doesnt run so hot so it doesn't blow out the mobo caps
To bad, heat seems to be the new 'fad'
Anyway, booted Windows just fine for me. Took a quick snap shot. It was easier then waiting on XP to find my mouse. Should be able to ship her home Monday.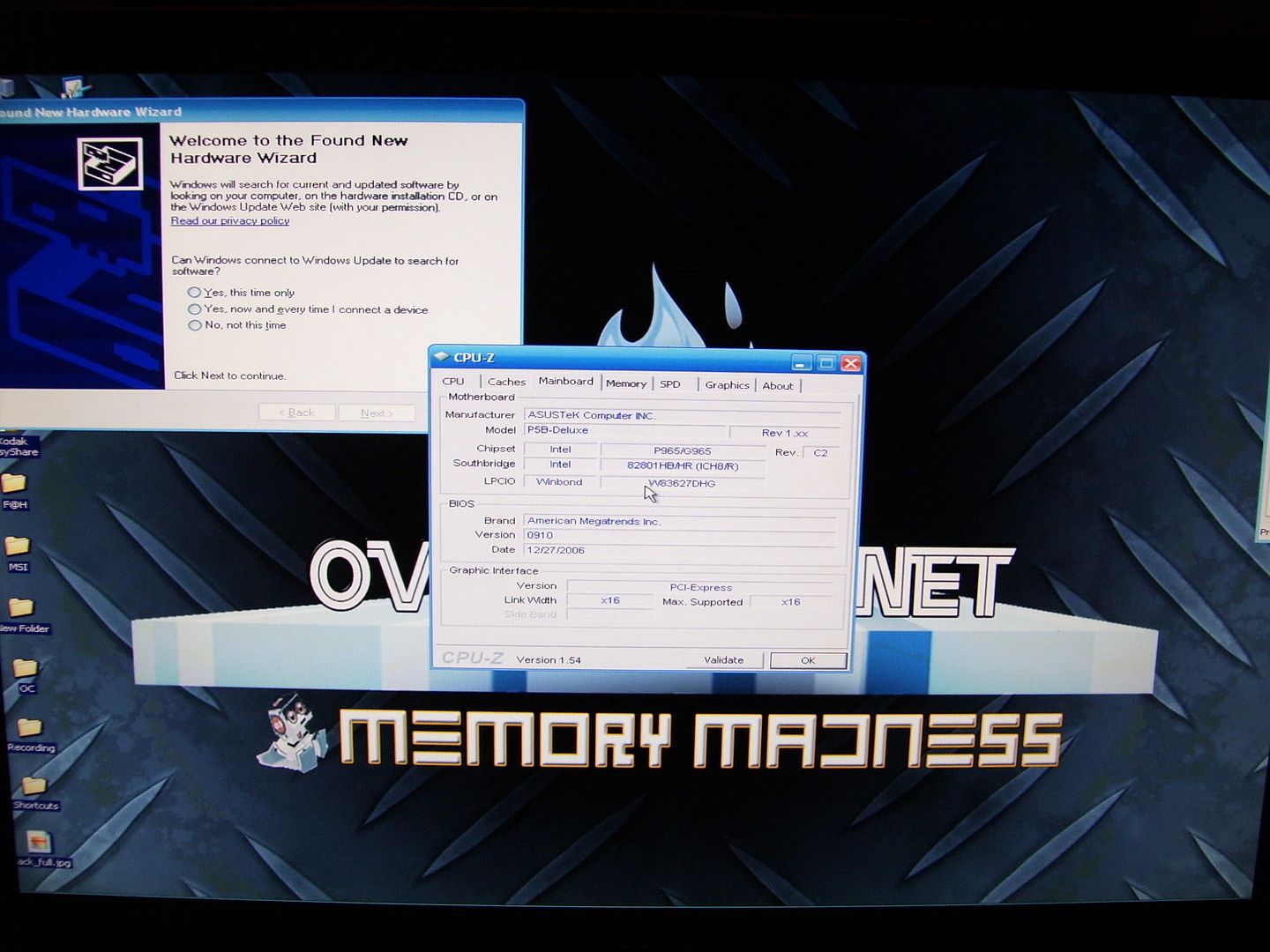 CPU
Motherboard
Graphics
RAM
E8400, E8600, 980BE
T2RS+, P5E3, TA890FXE
8800GTS's,GTX's,GS,Ultra's,9600GT
Lots of D9's and some crap DDR3
Hard Drive
Power
Case
Seagate 250GB + 80GB WD for benching
TT 875w, Corsair 650TX
Custom bench station
View all
hide details
CPU
Motherboard
Graphics
RAM
E8400, E8600, 980BE
T2RS+, P5E3, TA890FXE
8800GTS's,GTX's,GS,Ultra's,9600GT
Lots of D9's and some crap DDR3
Hard Drive
Power
Case
Seagate 250GB + 80GB WD for benching
TT 875w, Corsair 650TX
Custom bench station
View all
hide details