Yeah, those renderings are so realistic....
Hahahaha..yeah.. I was all,
"OMG.. when did i finish this project ?!?!?"
Fish
~ Nice job on the rendering of the feet. If you like the silhouette then I can do that, but would you like them round or square: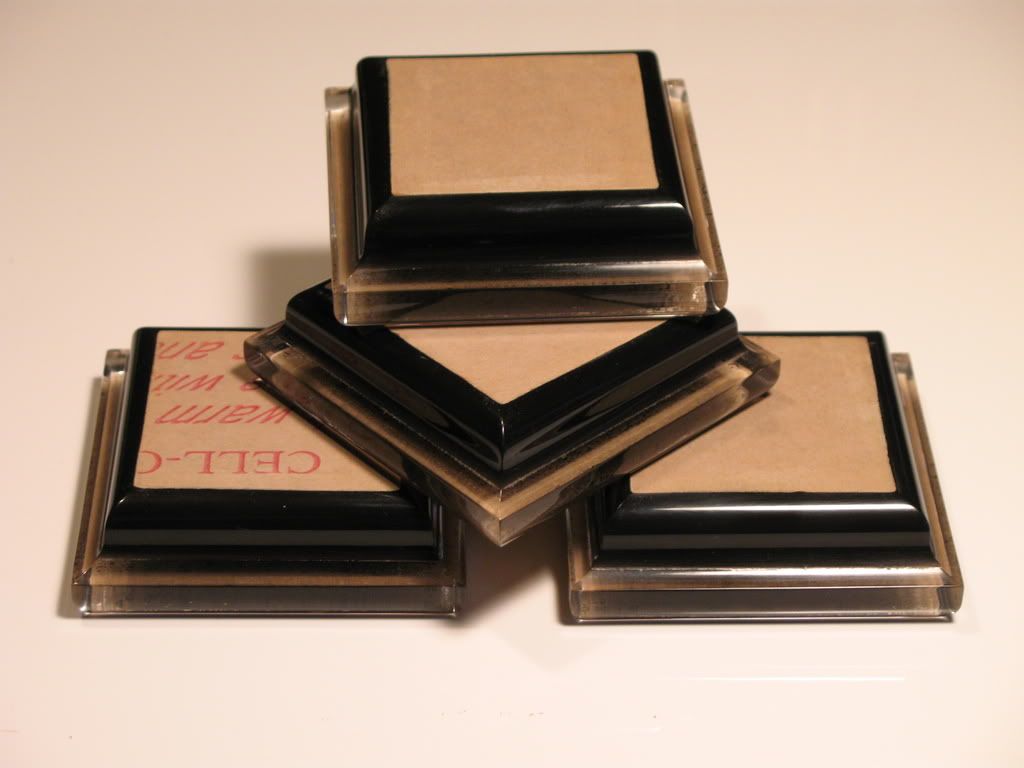 **yours would be made from all-black acrylic per your request**
Heh... still chuckling at CR's attempt at getting goosed by luring unsuspecting folk with popcorn... in his lap.
Edited by Syrillian - 5/10/10 at 5:29am
CPU
Motherboard
Graphics
RAM
i7 2600K
GA-P67A-UD7
GTX 580
2 x 2GB Corsair
Hard Drive
Optical Drive
OS
Monitor
C300 (OS), Velociraptor (storage)
Lite-On
W7 64-bit Pro
Samsung 275T
Keyboard
Power
Case
Mouse
Black Widow Ult.
Silverstone DA750
Lian Li T60
R.A.T. 7
Mouse Pad
Q-Pad
View all
hide details
CPU
Motherboard
Graphics
RAM
i7 2600K
GA-P67A-UD7
GTX 580
2 x 2GB Corsair
Hard Drive
Optical Drive
OS
Monitor
C300 (OS), Velociraptor (storage)
Lite-On
W7 64-bit Pro
Samsung 275T
Keyboard
Power
Case
Mouse
Black Widow Ult.
Silverstone DA750
Lian Li T60
R.A.T. 7
Mouse Pad
Q-Pad
View all
hide details