Recently I released the 4th revision of the FrozenQPCMods reservoir line. The following changes have been made to each reservoir, to fix some common issues and increase the overall quality of the product. Some confusion has been spread over the internet regarding the reservoirs, so I have included a lot of info to clear this up.
-New all laser cut end discs, with better threading and increased visual quality
-Abrasion resistant polycarbonate tube provides better stain resistance than common acrylic applications
-Double thick (3/8") redesigned cast acrylic reservoir mounts with recessed machine screw
-Single nylon thumb screw to secure aluminum end caps, fixes the issue of reservoirs cracking from the three metal set screws as well of making them easier to adjust and replace. Retention ring around polycarbonate shell allows the end caps to lock into place firmly and evenly
-Non UV filtering polycarbonate cathode shell, fixes the problem of the cathode not illuminating the helix to its full potential
-Non UV filtering abrasion resistant polycarbonate shell, prevents scratching or cracking and allows for better visual of UV reactive coolant
-High quality polished cast acrylic internal UV reactive helix or light rod
-Light tube is inset within the base disc, fixing the issue of light tubes coming detached during shipping
-Engraved FQ logo on top of reservoir
There were a lot of people speculating about the tubing I use being extruded acrylic. The material I use is Excelon abrasion resistant coated polycarbonate. The optical quality of this is tremendous compared to extruded acrylic.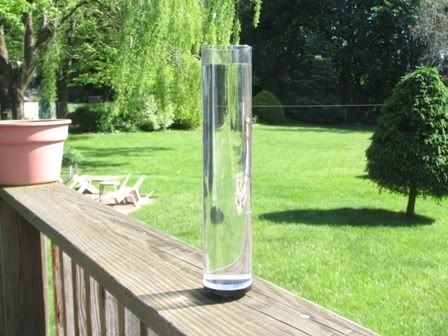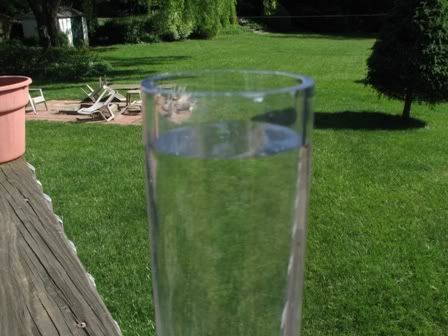 Many people suggested I redesign the clips. And thus I did. I was having my clips laser cut from another company, so I had little freedom to make little changes here and there. But with the new laser, I am able to cut clips exactly how I want and as thick as I want. They use 6-32 x 1" machine screws instead of the 2-56 x 3/4" screws previously used in the thin mounts.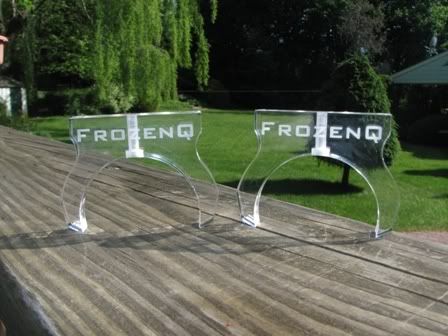 Color, people have been going around saying the colors aren't as I advertise, due to some poorly photoshopped product pictures from my vendors. The red is not pink, and glows a bright red/orange when put under the UV light. Tomorrow I will be doing new product pictures under UV and will post more.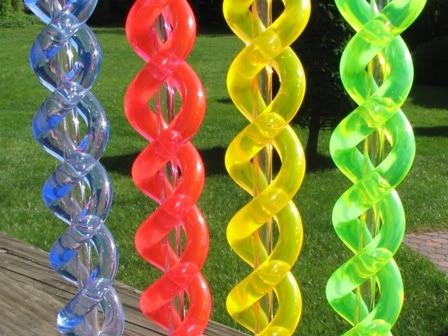 The new revision...I listed the changes above, but here are some pictures to better explain.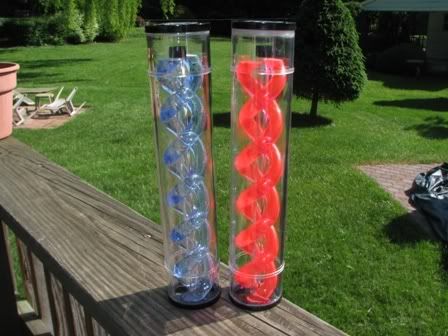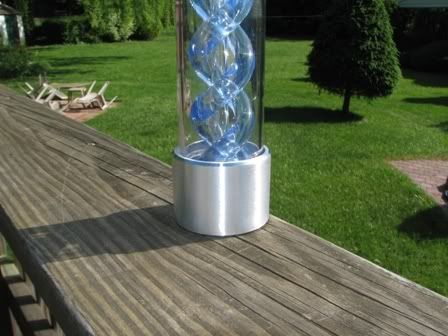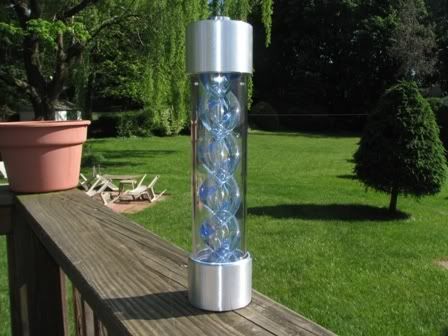 Some people have also been claiming that my IceCaps are painted and not powder coated, or powder coated poorly due to an image of a textured powder being passed around. The powder used in that image was rally wheel charcoal, which is made for, you guessed it, rally wheels, to keep the appearance of dirt at bay. Here is an image of the most popular color, matte black.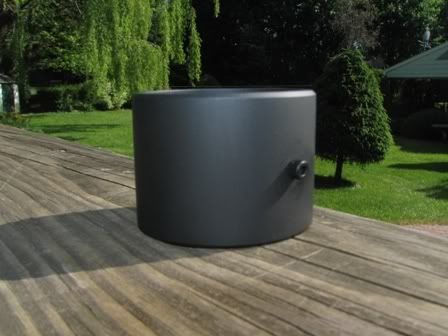 Heres just a few random pictures of reservoirs and the dual purple ones I'm working on for a customer.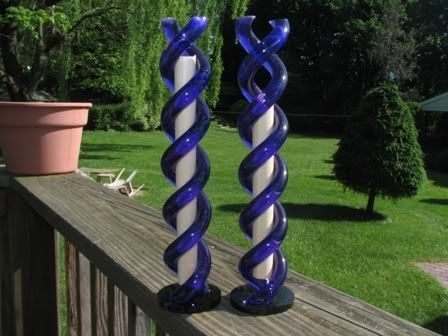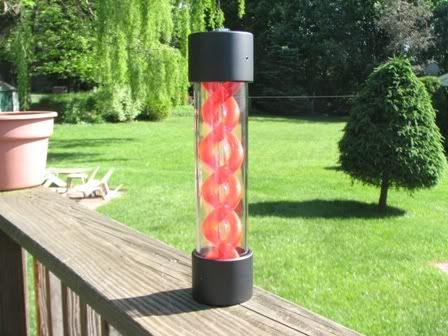 If you have any suggestions for my product(s), please let me know, and I will gladly consider them.
Edited by Frozen-Q - 5/15/10 at 2:17pm
CPU
Motherboard
Graphics
RAM
2600K @5GHz
ASUS P8P67 Deluxe
2x EVGA GTX470's SLI
16GB Corsair Dominator 1600MHz
Hard Drive
Optical Drive
OS
Monitor
Crucial C300 SATA6.0 SSD 64GB
ASUS Sata Lightscribe DVD/CD Burner
Windows 7 Ultimate 64-Bit
Dual 24" ASUS LCD's
Keyboard
Power
Case
Mouse
Logitech Illuminated
1000W Silverstone Strider Gold
Custom Octavarium Acrylic Tower
Roccat Kone
View all
hide details
CPU
Motherboard
Graphics
RAM
2600K @5GHz
ASUS P8P67 Deluxe
2x EVGA GTX470's SLI
16GB Corsair Dominator 1600MHz
Hard Drive
Optical Drive
OS
Monitor
Crucial C300 SATA6.0 SSD 64GB
ASUS Sata Lightscribe DVD/CD Burner
Windows 7 Ultimate 64-Bit
Dual 24" ASUS LCD's
Keyboard
Power
Case
Mouse
Logitech Illuminated
1000W Silverstone Strider Gold
Custom Octavarium Acrylic Tower
Roccat Kone
View all
hide details