Area 51 - Update - I'm Back!
Sorry for making everybody wait so long for an update
First it was school keeping me away, then summer started and I just got lazy. But I'm back with renewed enthusiasm! Thanks for all the continued support everybody!
Nice day to mod: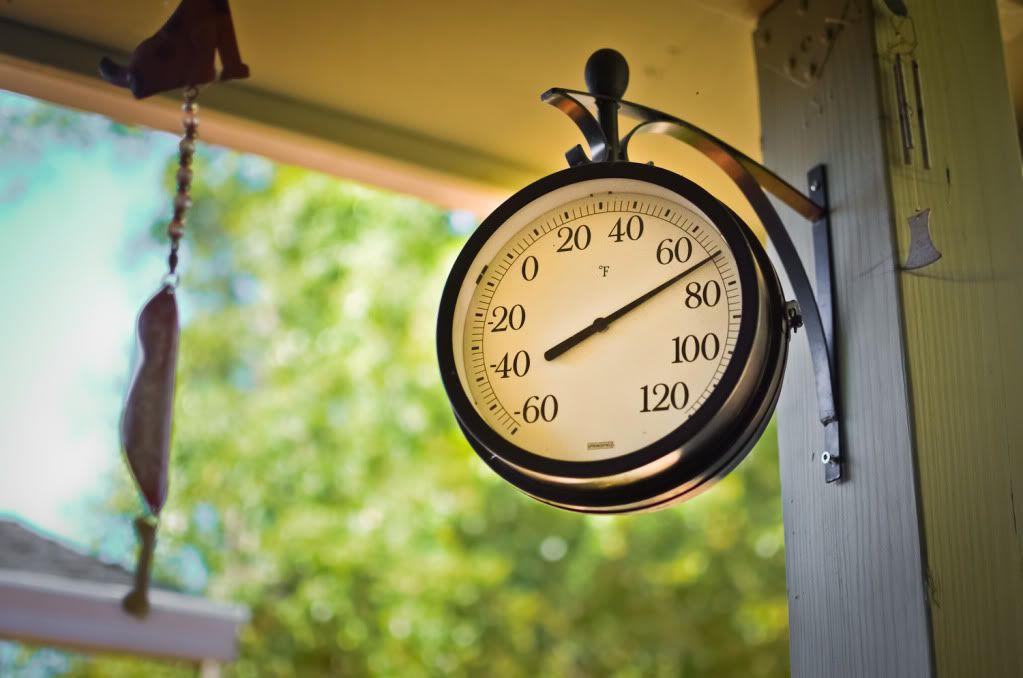 Where my case has been for the past couple months: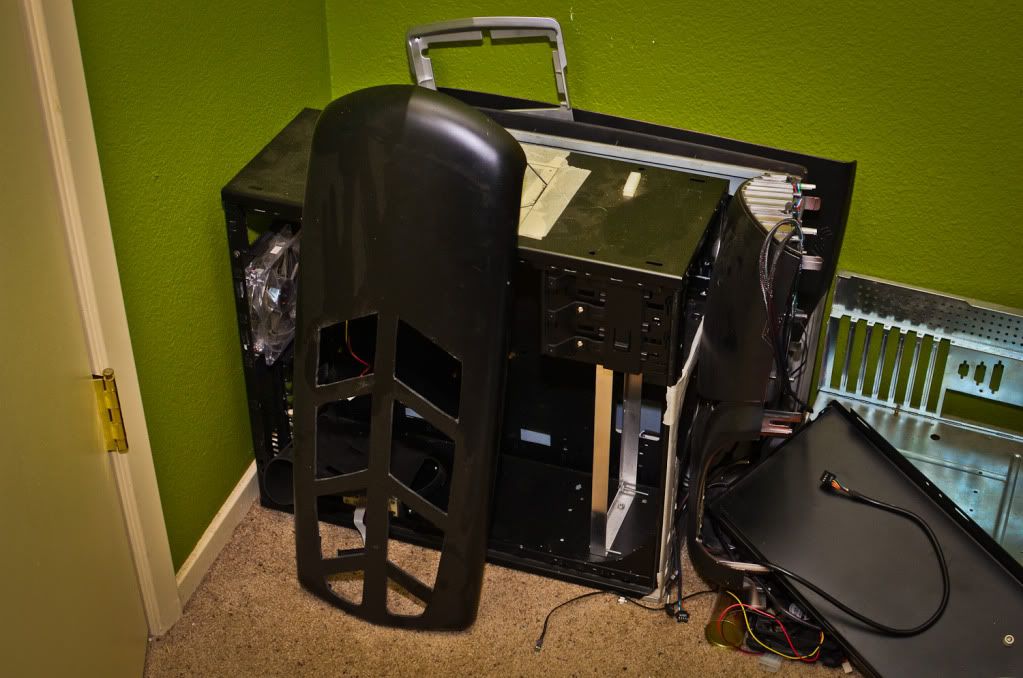 The case in the shop. These marks were made a couple months ago: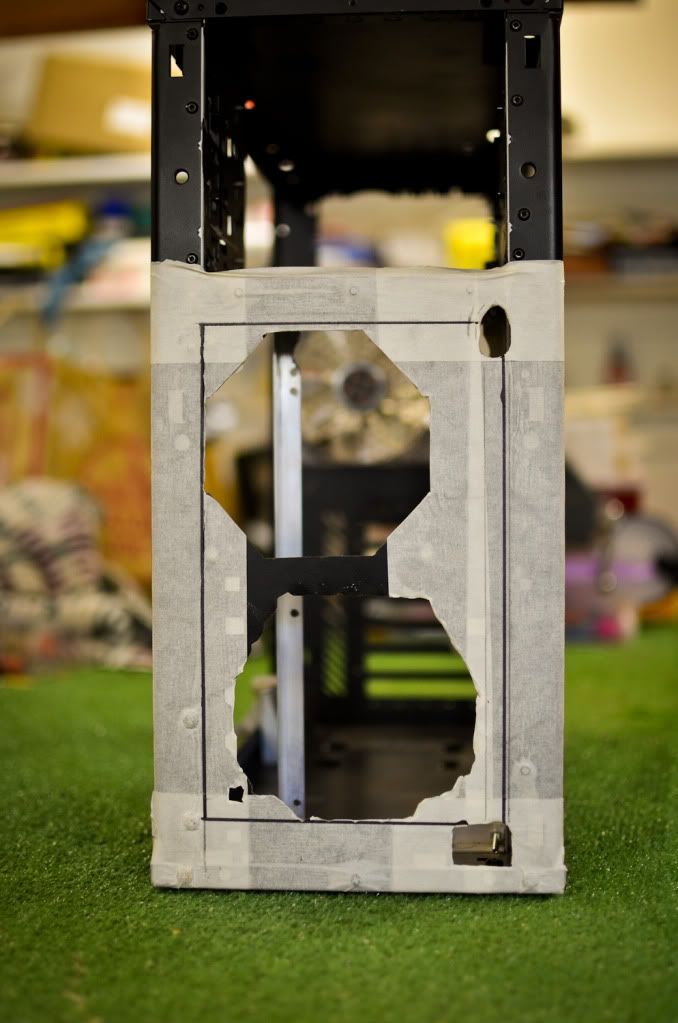 With some extra lines: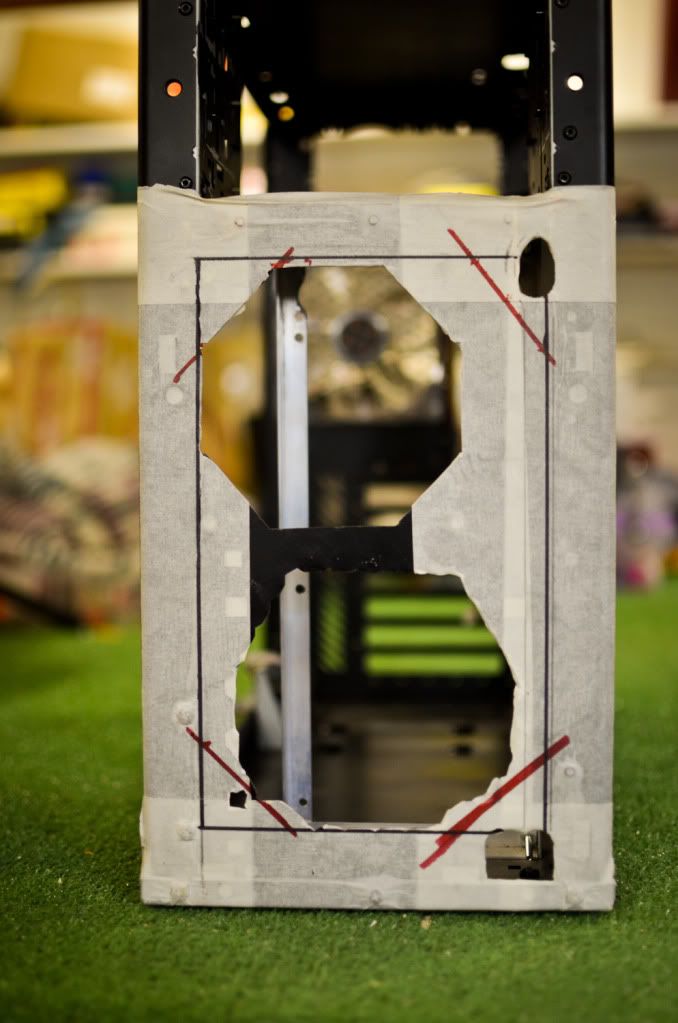 So I took out my trusty rotary tool: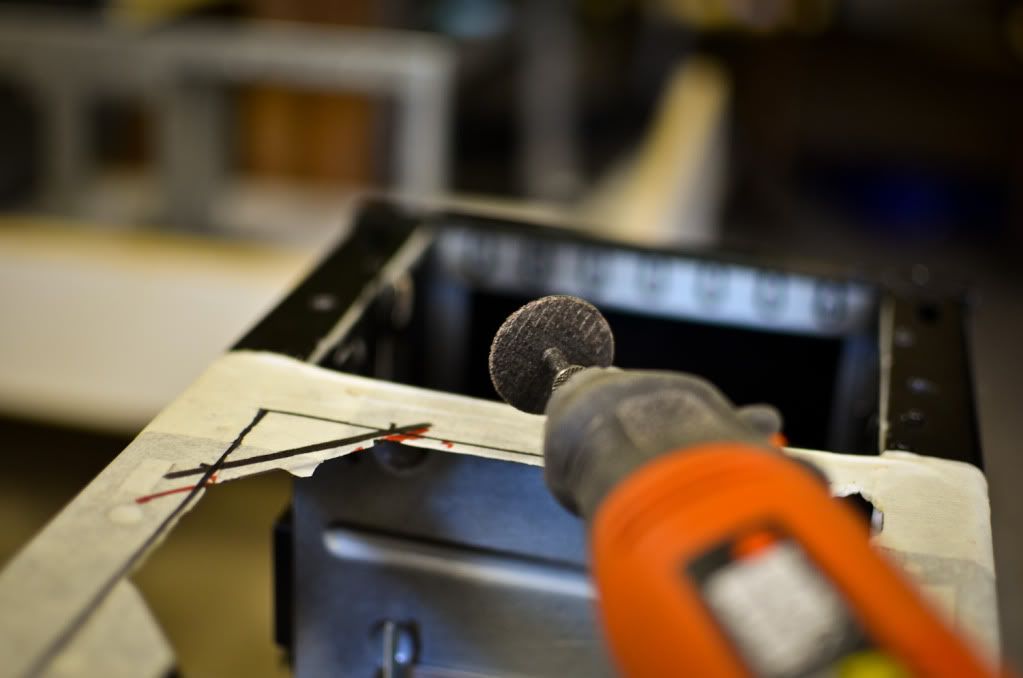 And made some starter cuts:
Then I took out my trusty jigsaw:
And cut this out:
Leaving this: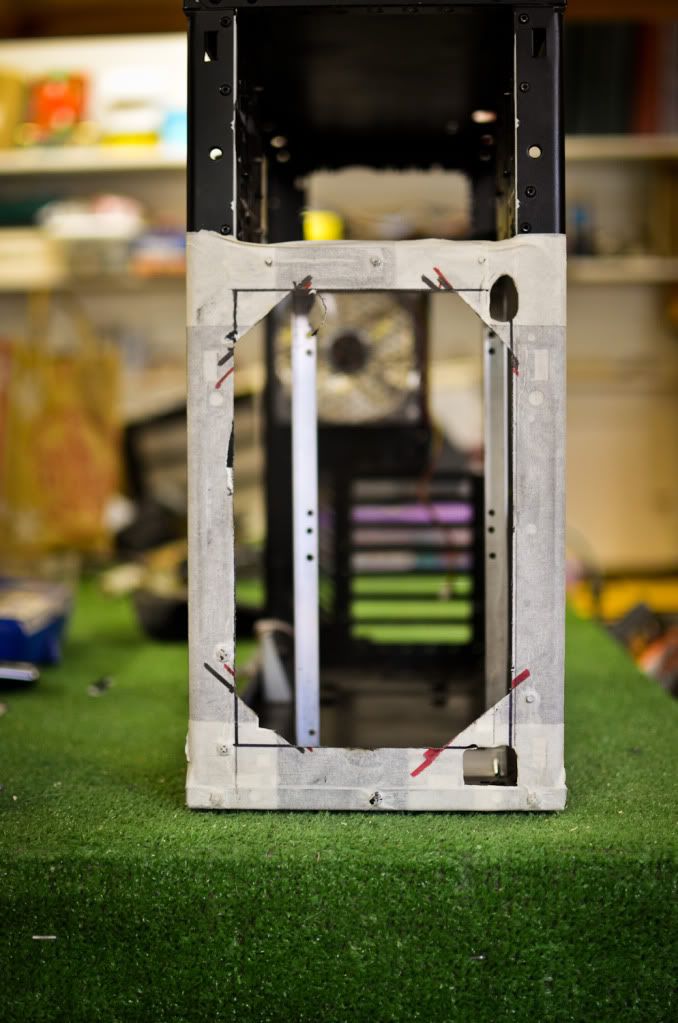 Without the tape: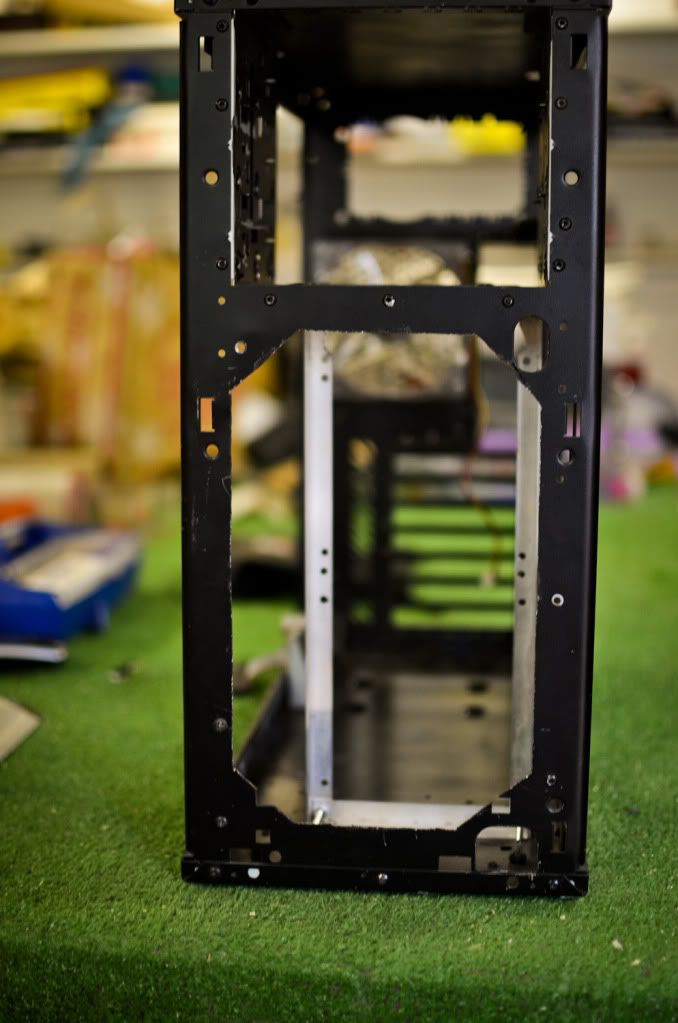 After some filing/sanding: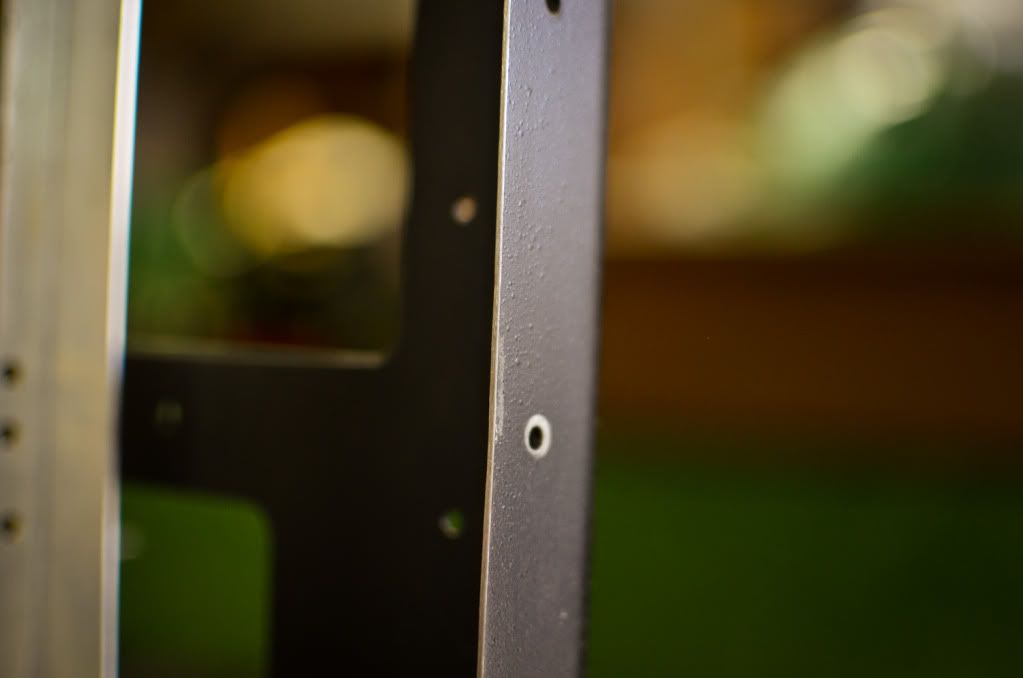 Next I decided that my top panel needed some sprucing up
Notice the dust
: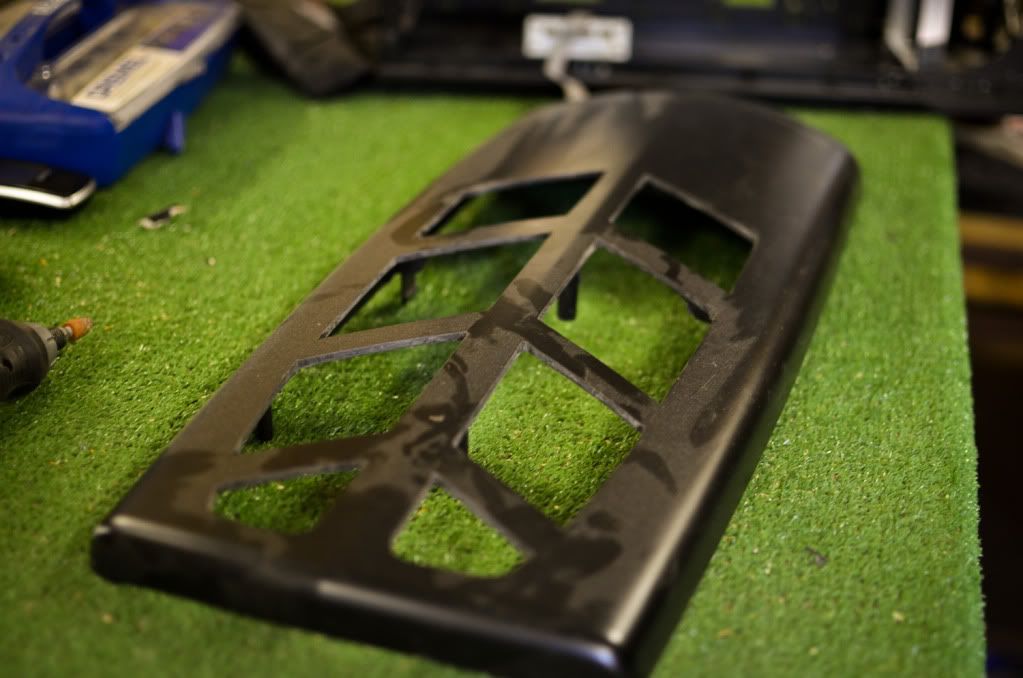 This is how the edge was when I last left it: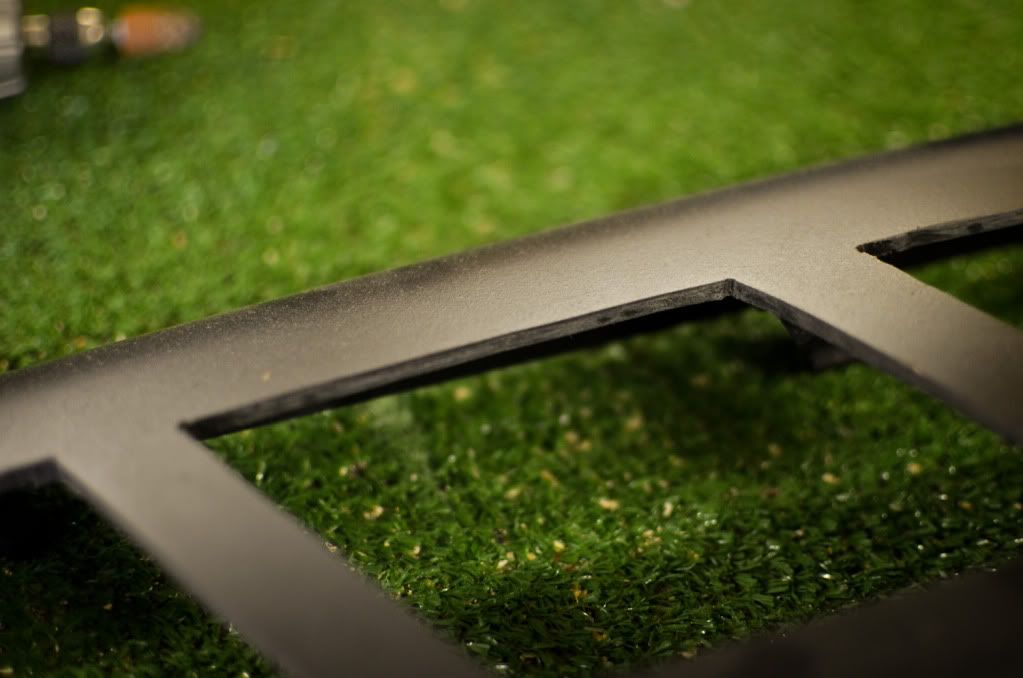 And I decided to bevel the edges of the cuts with a file like so: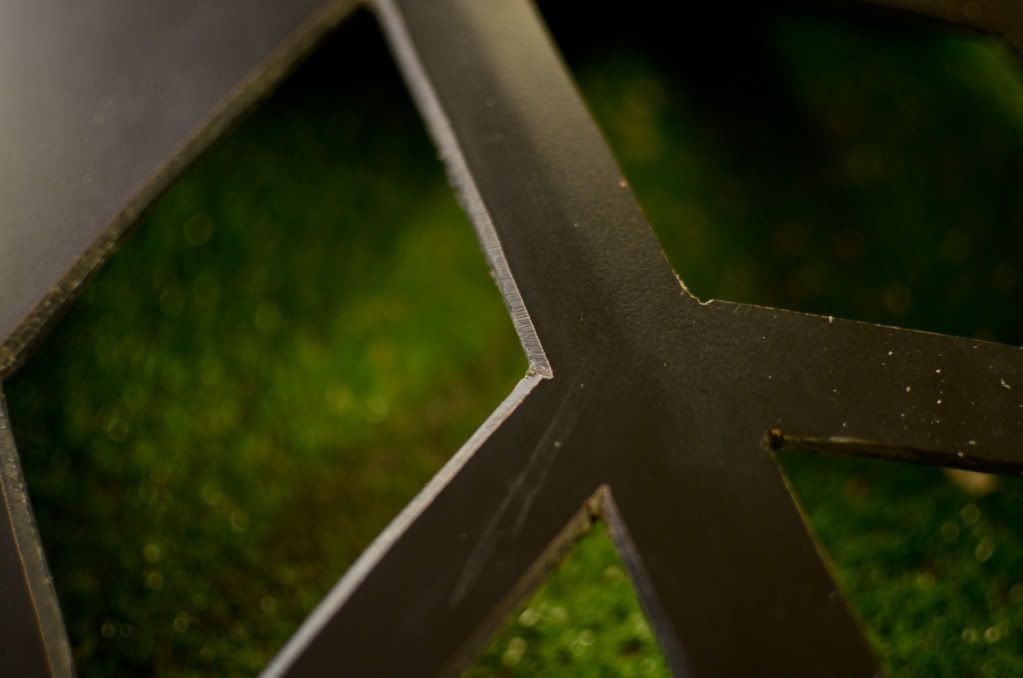 And the final product (for now):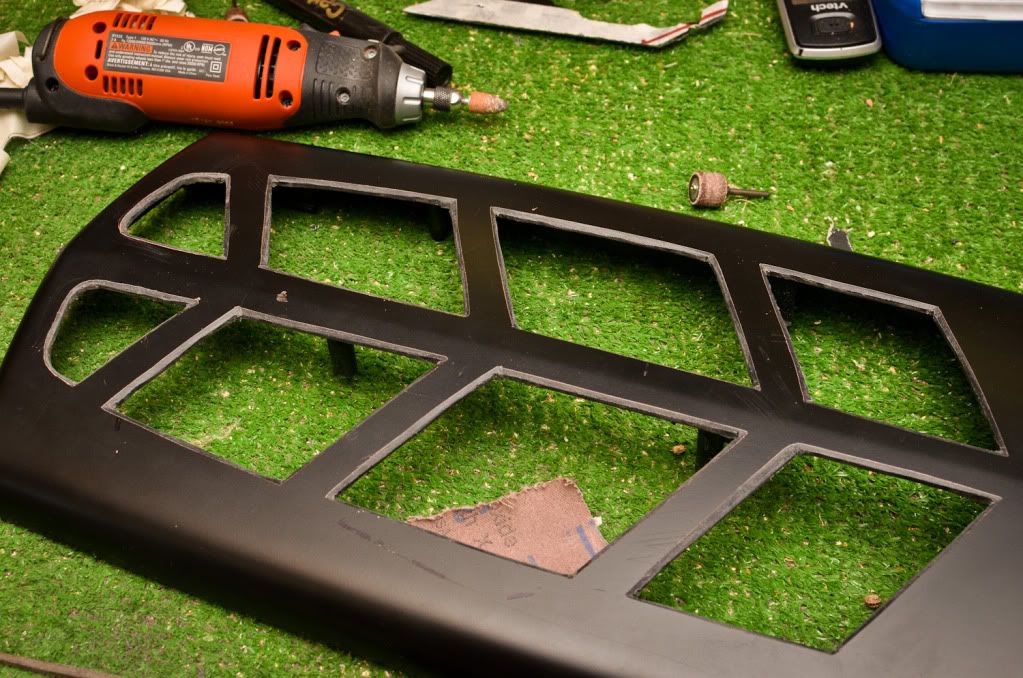 How the mod stands:
The obligatory artsy shot:
It's great to be back!
Tell me what you guys think