The 250 -
So as I may or may not have already stated, I bought a GTS 250 for a physx card. Well it was that or just because I wanted a spare video card... Either way, until its needed elsewhere, I'm gonna use it for physx.
Now before I whack it in my rig along side the 295, I wanted to do a few light mods to it.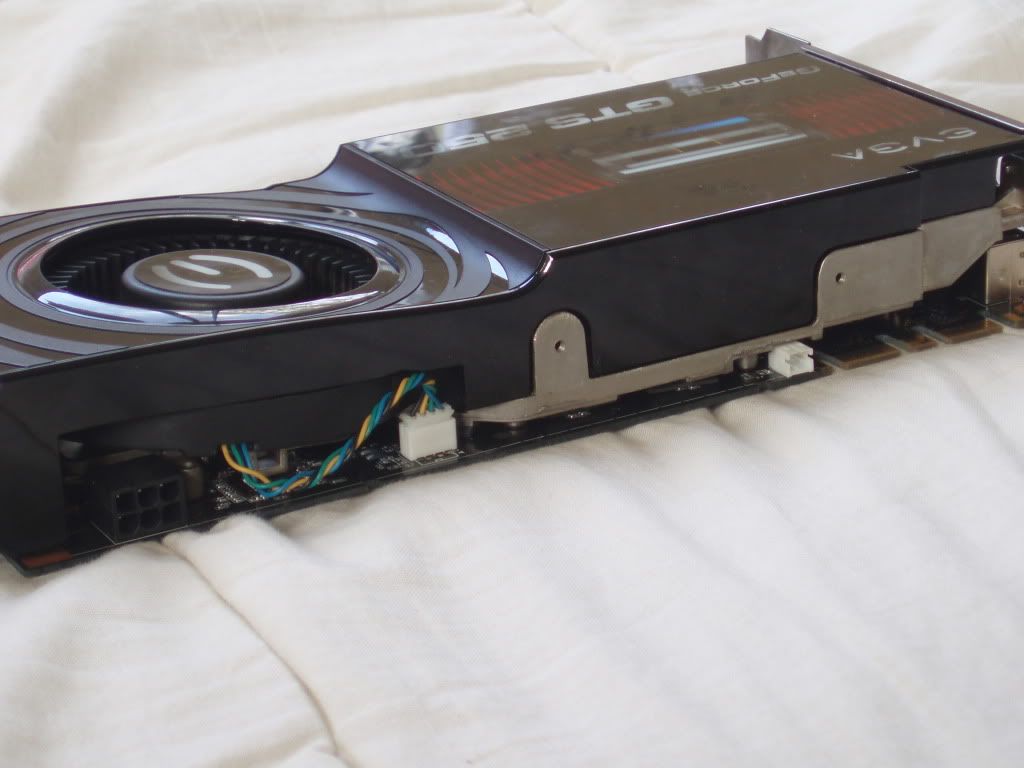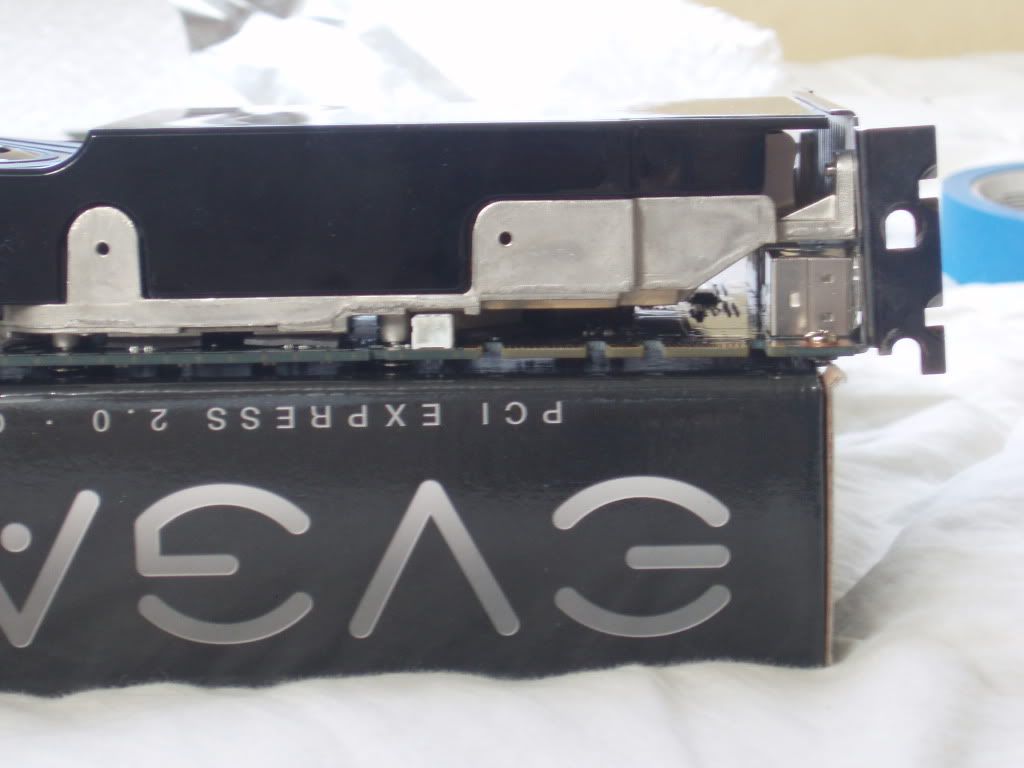 The 2 mods I had in mind was to sleeve that fan cable and paint the outer part of the heatsink as it looked terrible.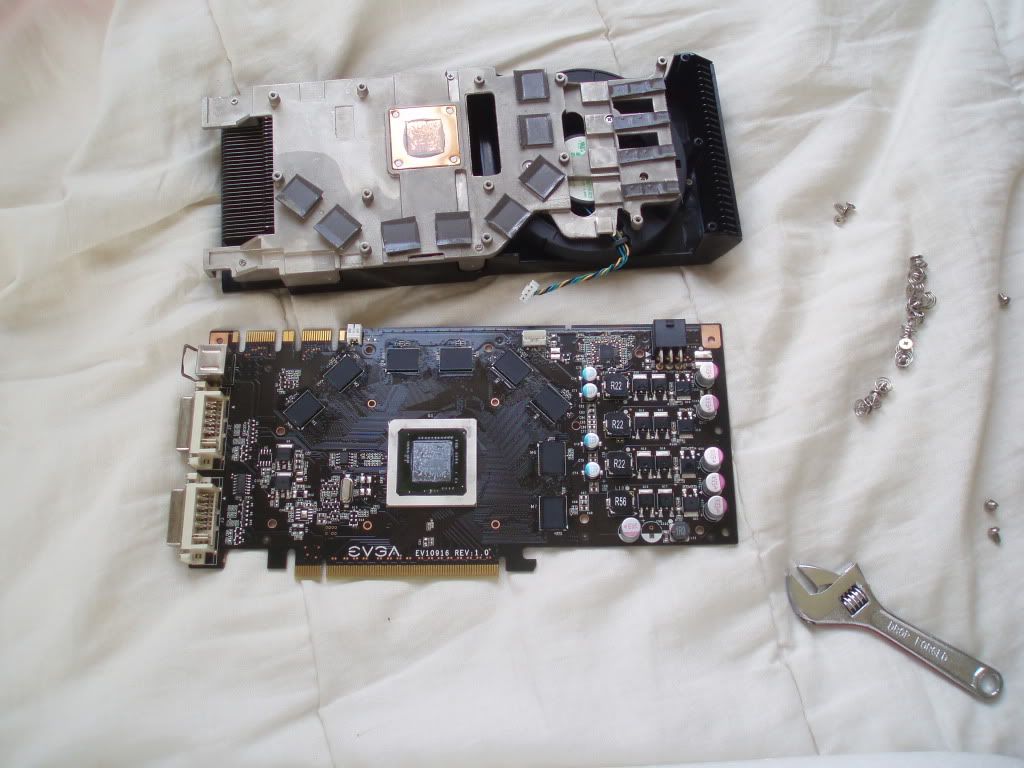 Obviously before I did anything, I needed to pull it apart. With that done, a coat of paint was in order.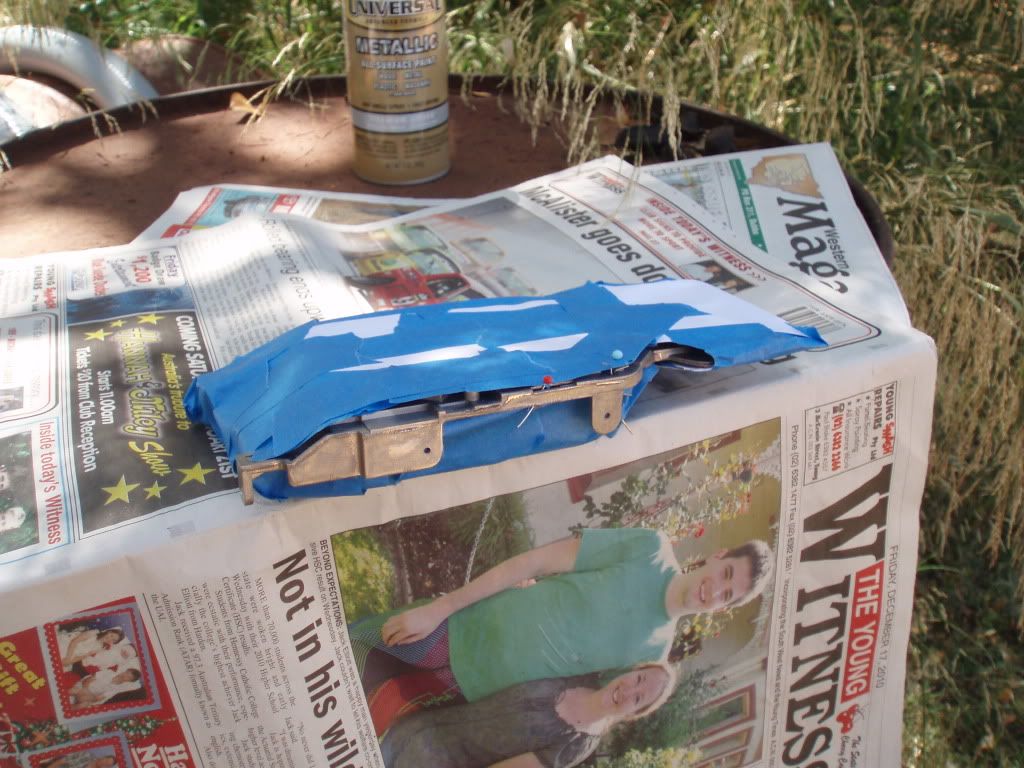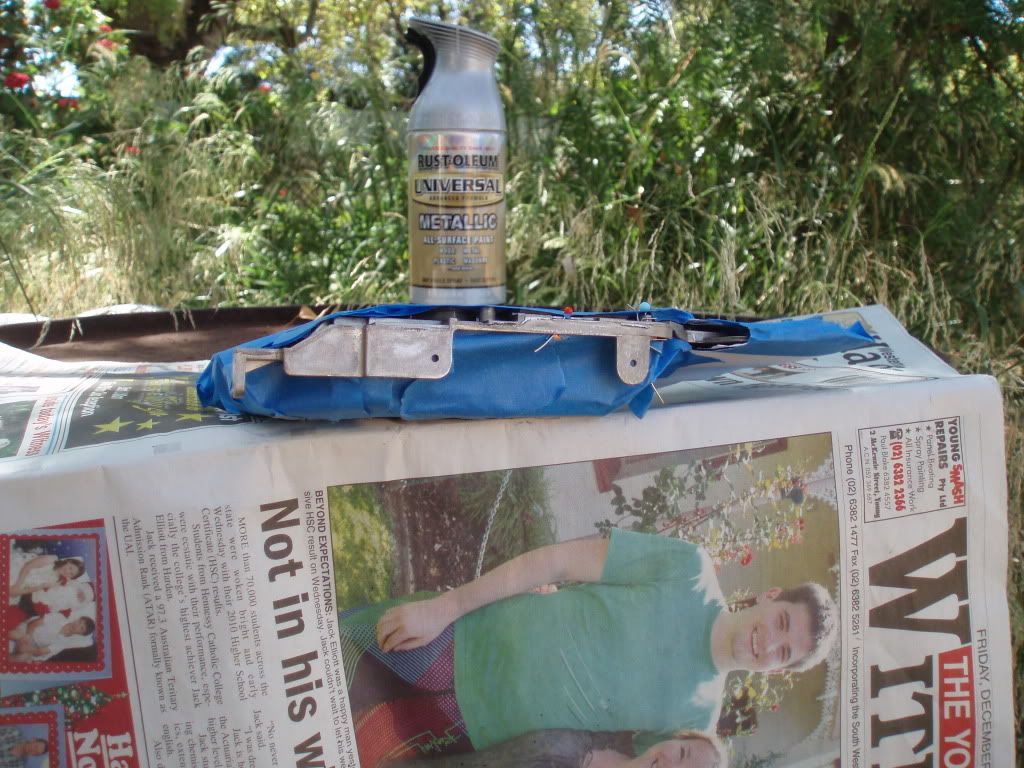 You can see in those 2 pictures just how bad it looked.
Anyway, after I'd roughly covered up where I didn't want paint, I found some metalic silver I thought would be perfect for the job. However I ended up being shocked at just how metalic it was!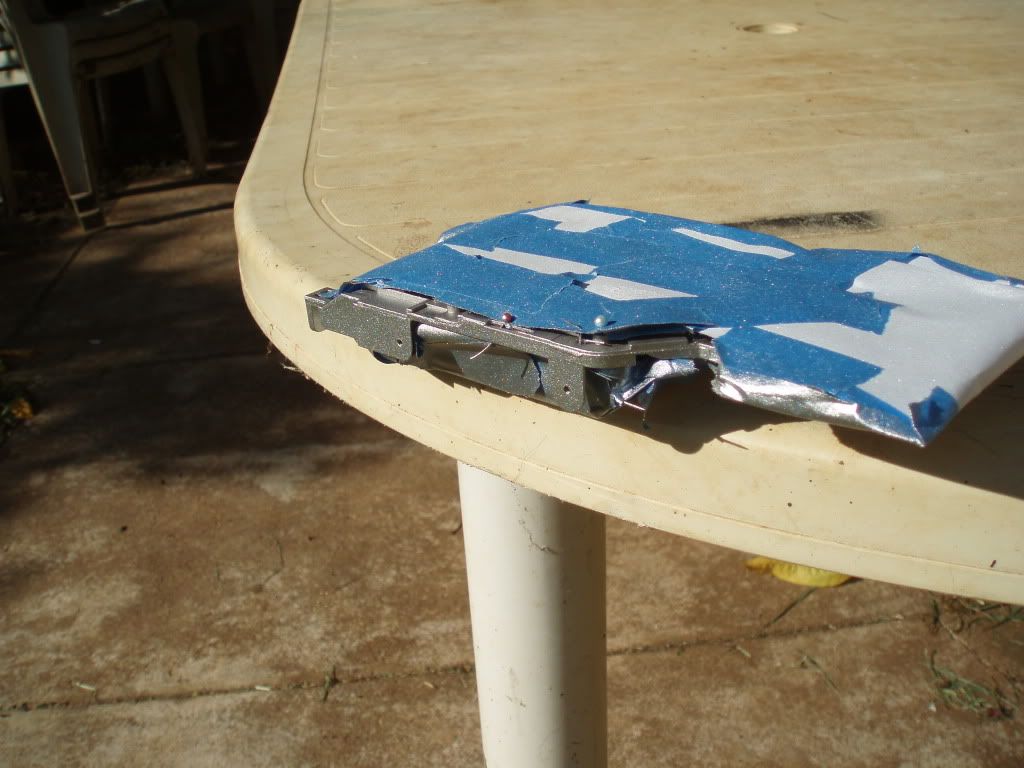 I was a bit worried for a second there but it wasn't so bad once the card got put back together. Still, I couldn't help being reminded of twilight and those stupid sparkly vampires...
Anyway, next up was the sleeving.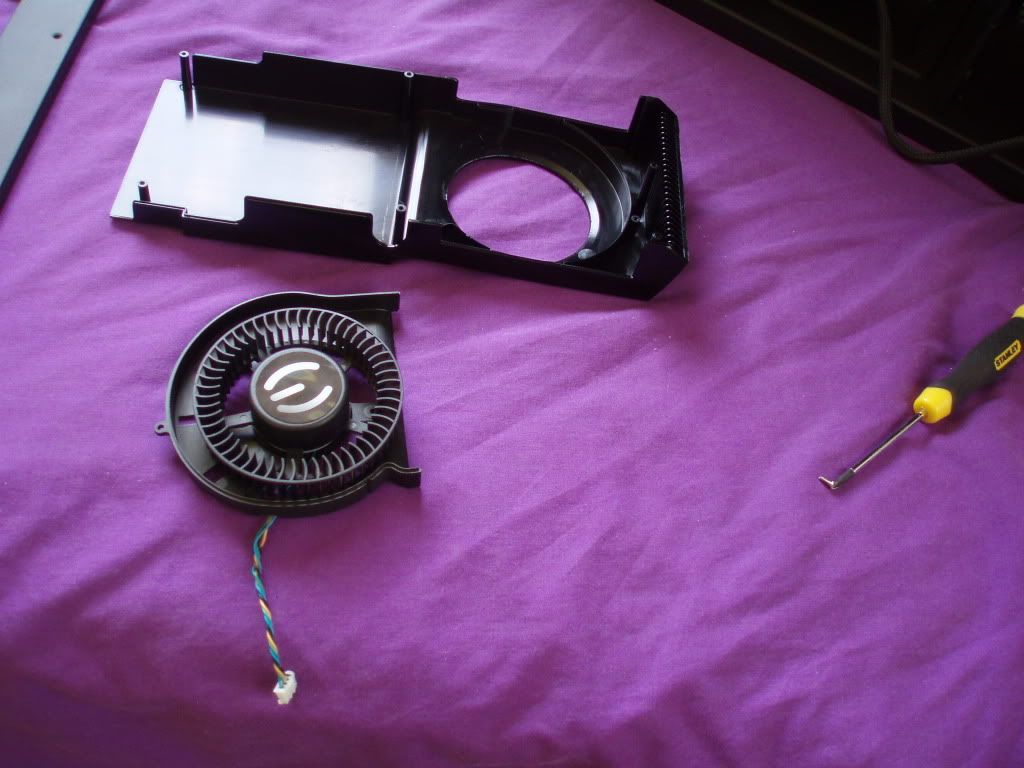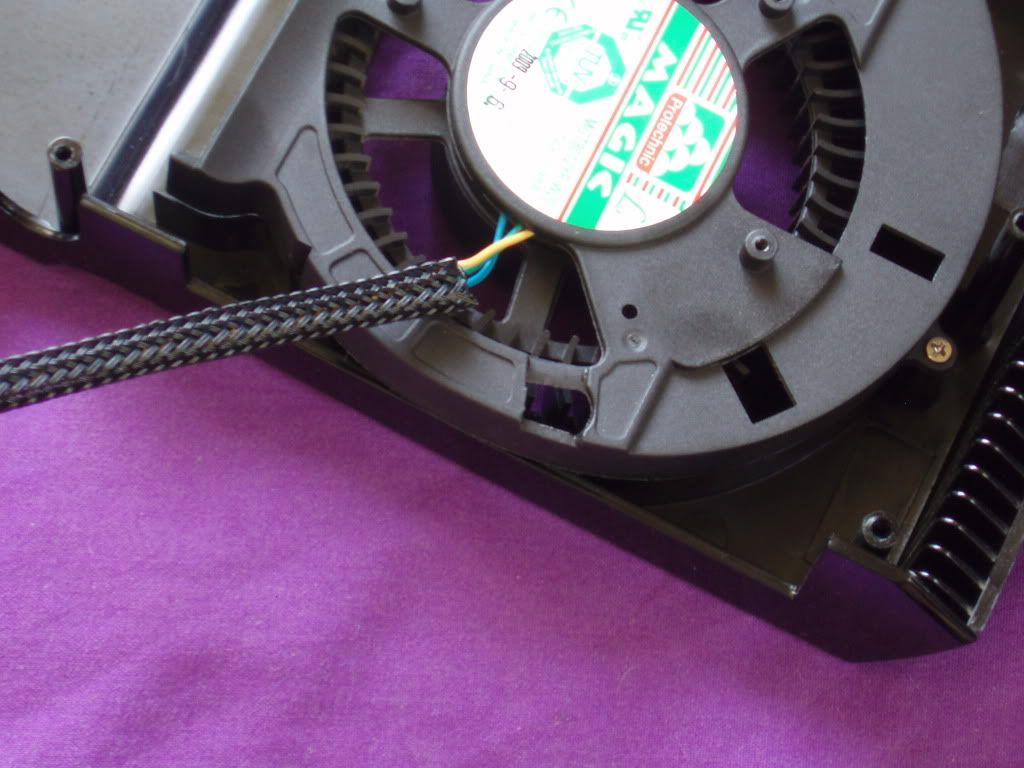 As you can see, I managed to break off the little clip that holds the fan wires in place. To correct this, I just used a small length of tire wire.
Now I'm really sorry but I forgot to take a picture of the wire before I put the card back together. I did get one afterwards though and you can just see the wire in there.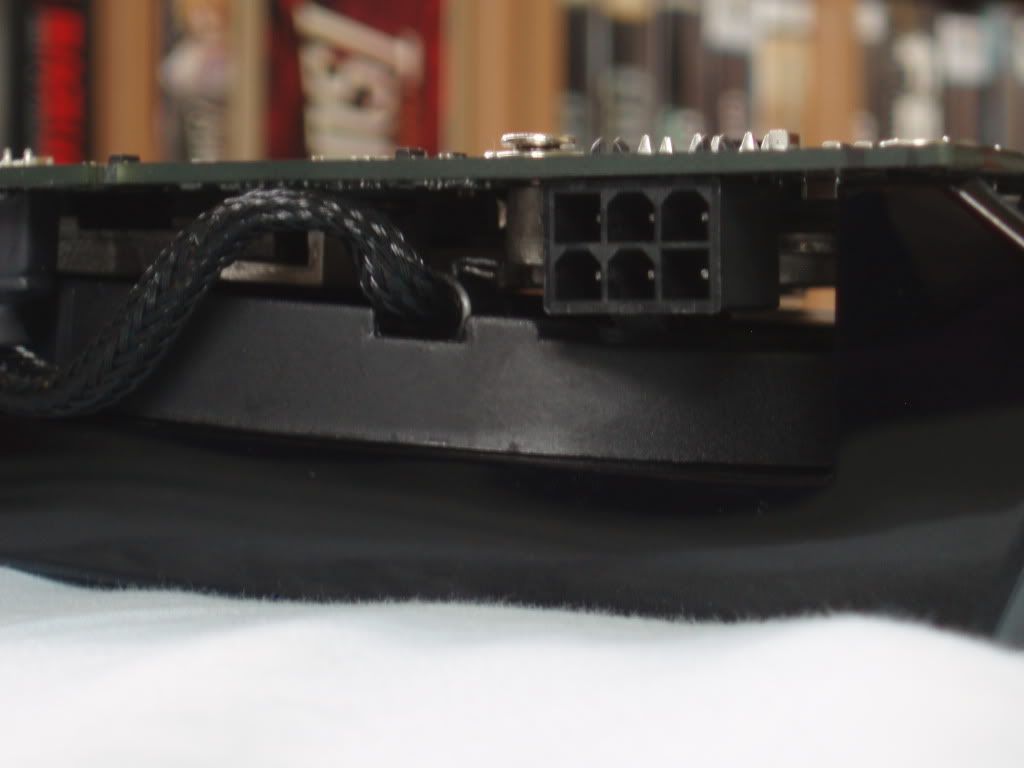 Also, as I was putting the card back together, I noticed that the PCIe bracket was pretty dirty. What a difference a little car polish can make!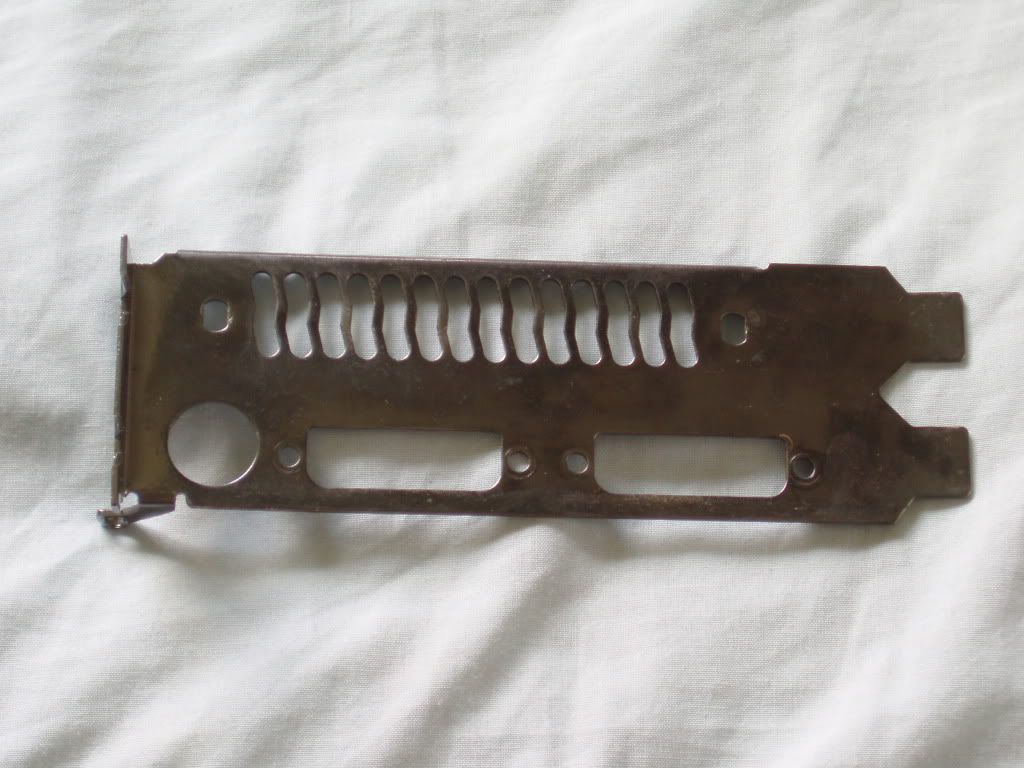 Now finally with it all back in one piece...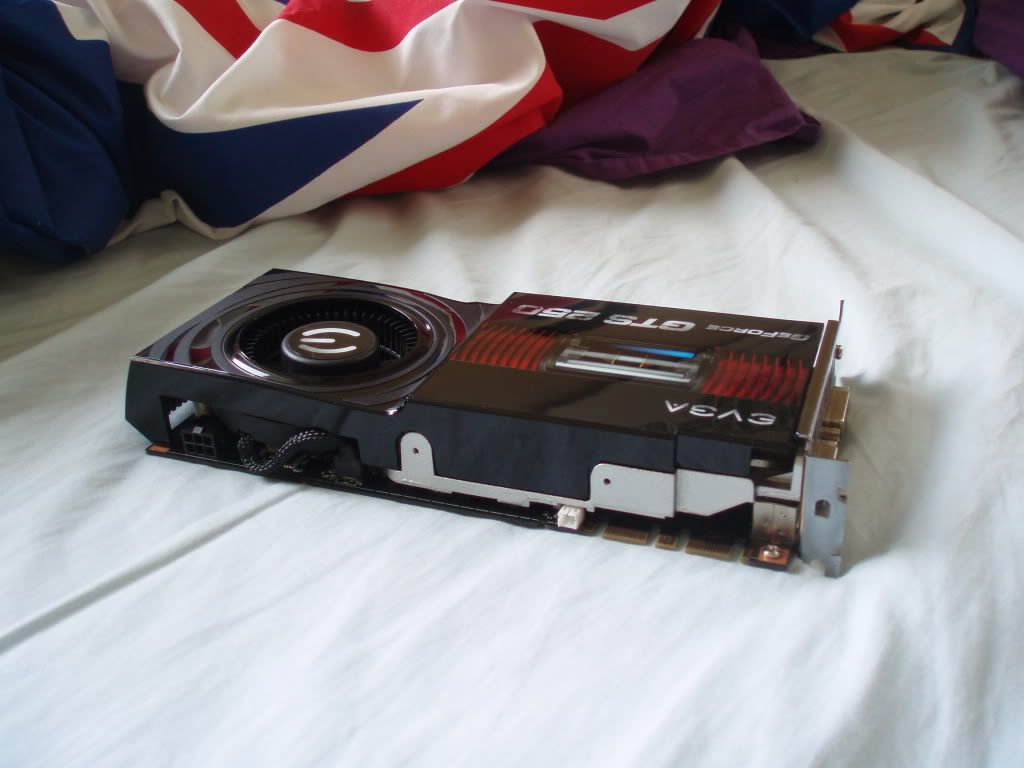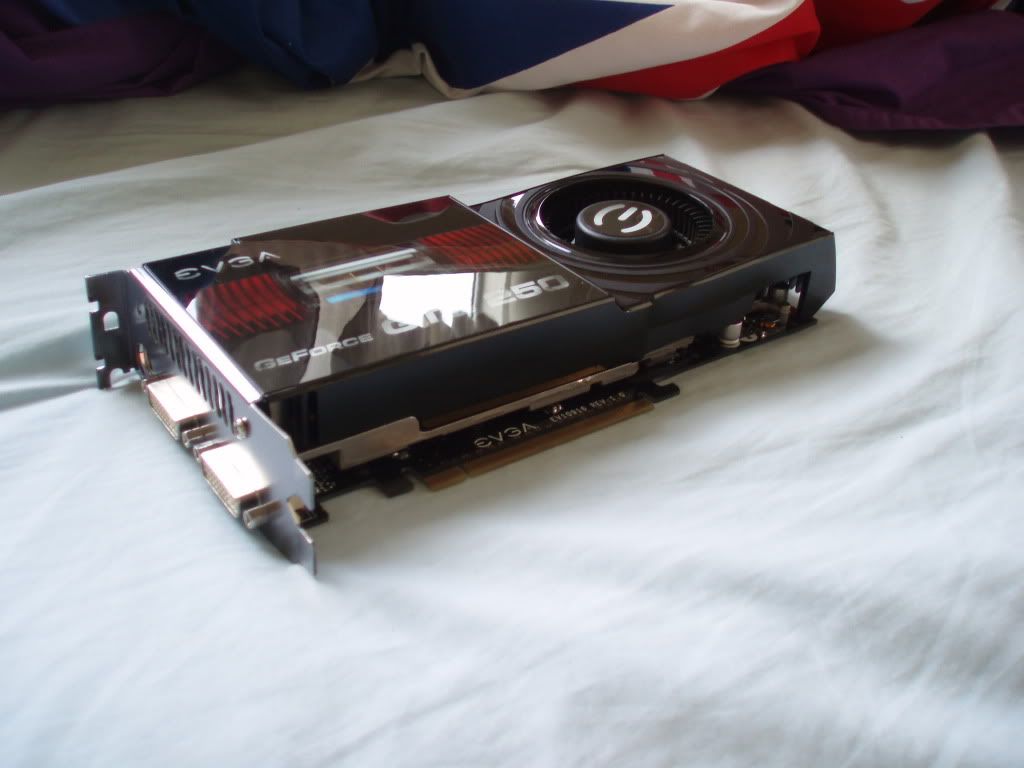 I like to think that that little bit of effort made a difference.