I finally got this bad boy out of storage, for some work and use to get back into the classic DOS gaming world.
I enjoy my old classics still, so why not enjoy it on a system made just for them?
Start off, with the specs, Pictures will be below! I call it the "486 Beast" because the motherboard basically uses these chips, but I have a Am5x86 133MHz chip running in this particular board.
Am5x86 133MHz Socket 3 Processor
PCI48AF-3.0 Motherboard (Not sure of brand name, just that, which brings up information and diagram on google at least.)
64MB of RAM (The board can support up to 128MB of RAM total.)
256K Onboard Cache (Can support up to 512K, I'd like to upgrade this at some point, some how. Can't find any yet.)
ATI Rage LT Pro, graphics software I used to install the windows 3.1 drivers showed 8MB VRAM. This is a PCI graphics card.
Analog Devices ISA audio card. (I was using a Sound Blaster AWE64, but the MIDI just wouldn't work for nothing. So I am using the Analog Devices card because the DOS games fully use it well.. just the windows drivers I found wouldn't work to get it to work in windows. )
I do have a Sound Blaster AWE64 Gold on it's way though, will switch to it when it arrives. I have plans to add RAM to this audio card too.
Genius Lan GE2000III, can't use it under windows 3.1 until I install the WFW 3.11 add-on.
10GB HDD, I have a few partitions on this drive.
MS-DOS 6.22 and Windows 3.1 installed. I might add windows 95 to the system later... we'll see.
Okay, time for pictures:
These first set are when it was in an older computer case, which got old and crusty, rusty, and dusty from storage. lol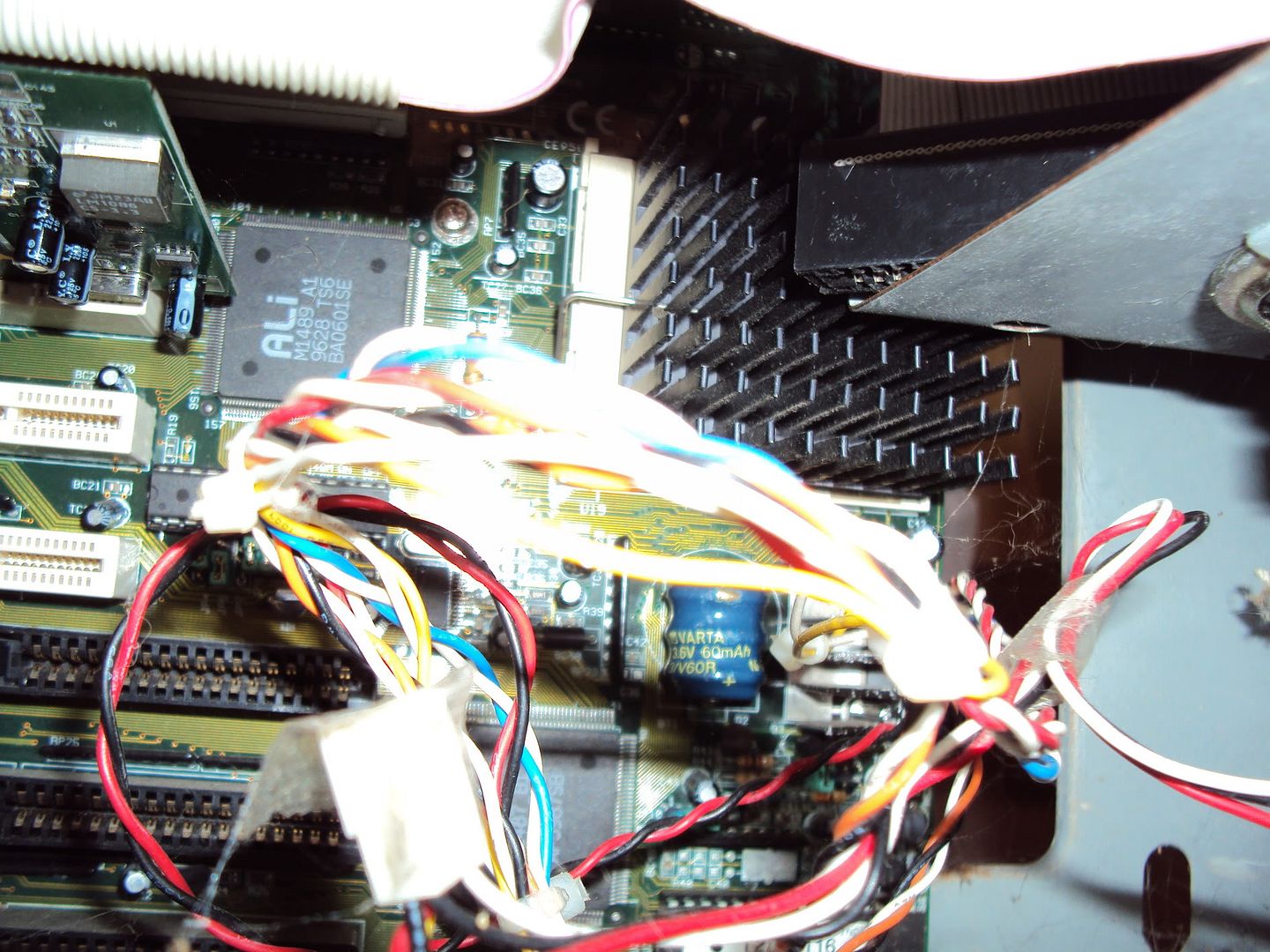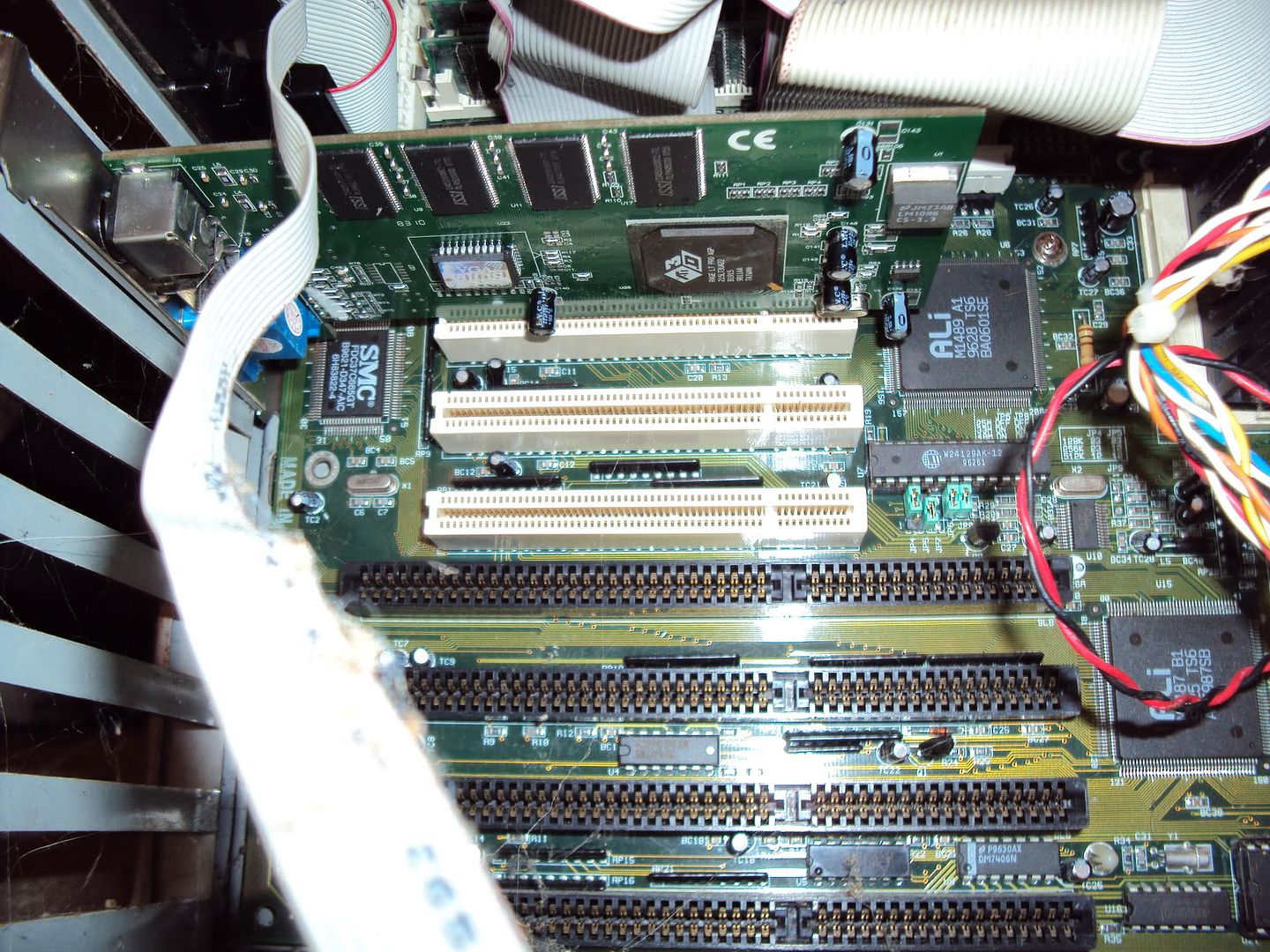 CPU chip: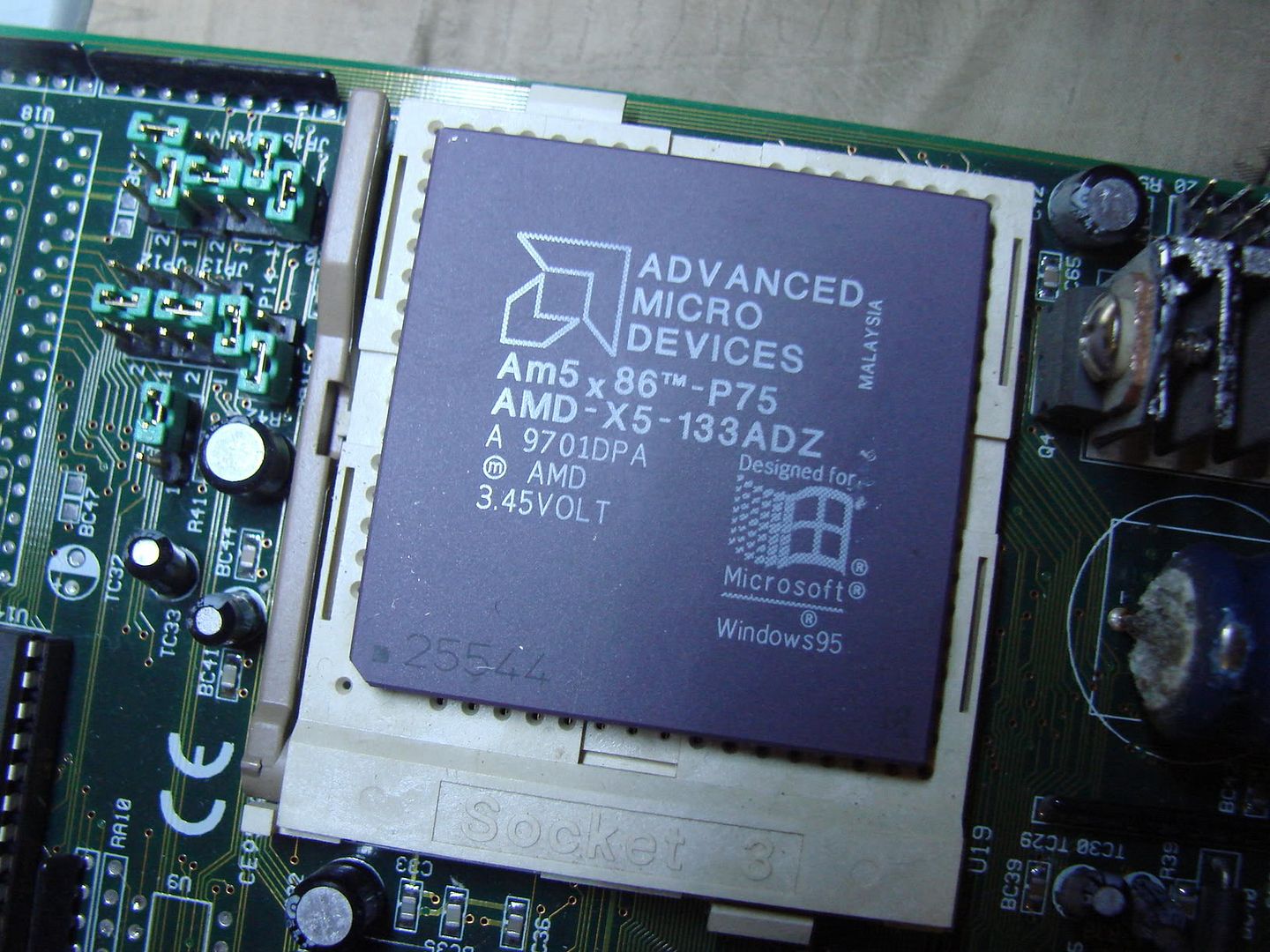 Better case, in much better condition: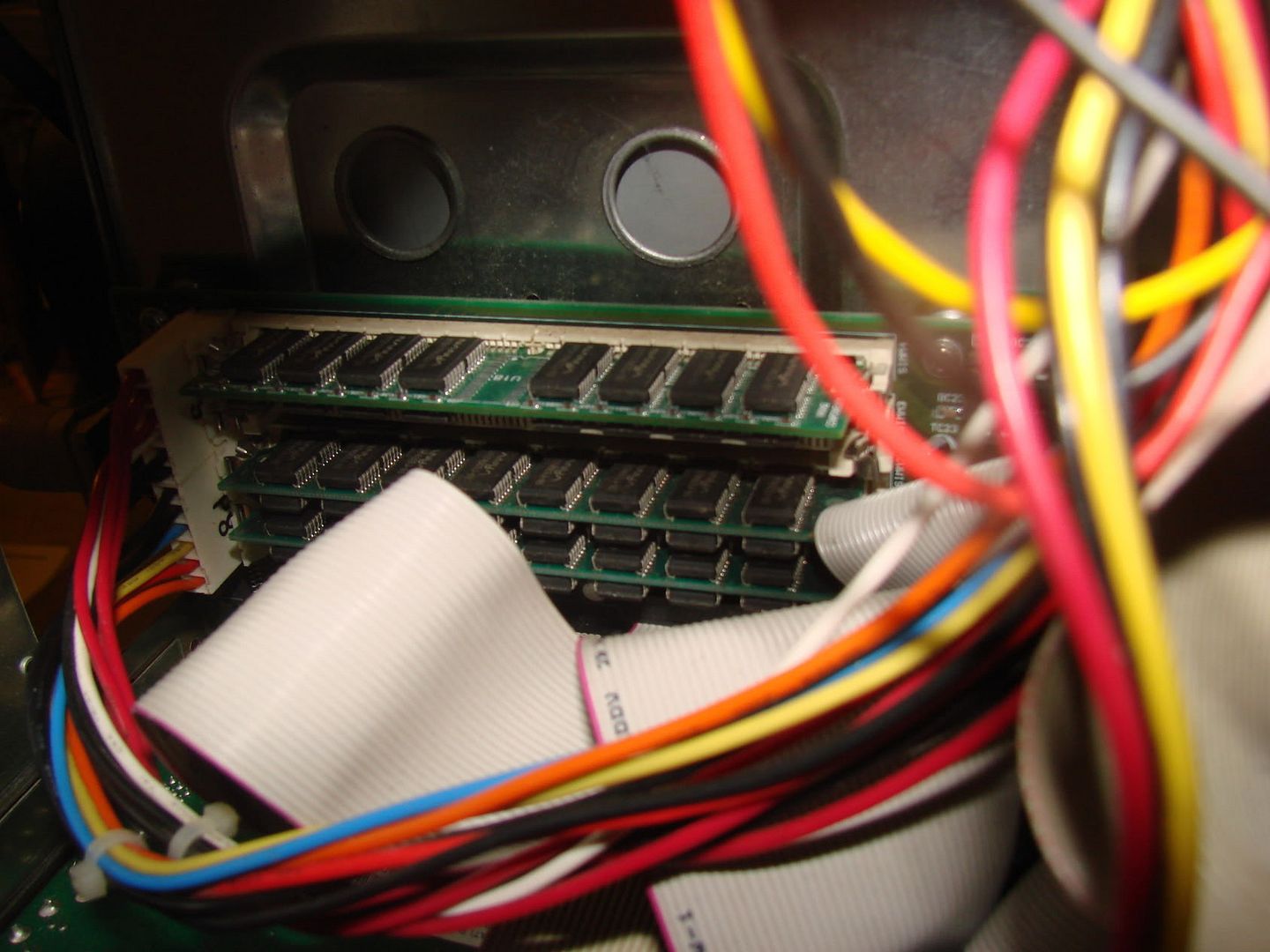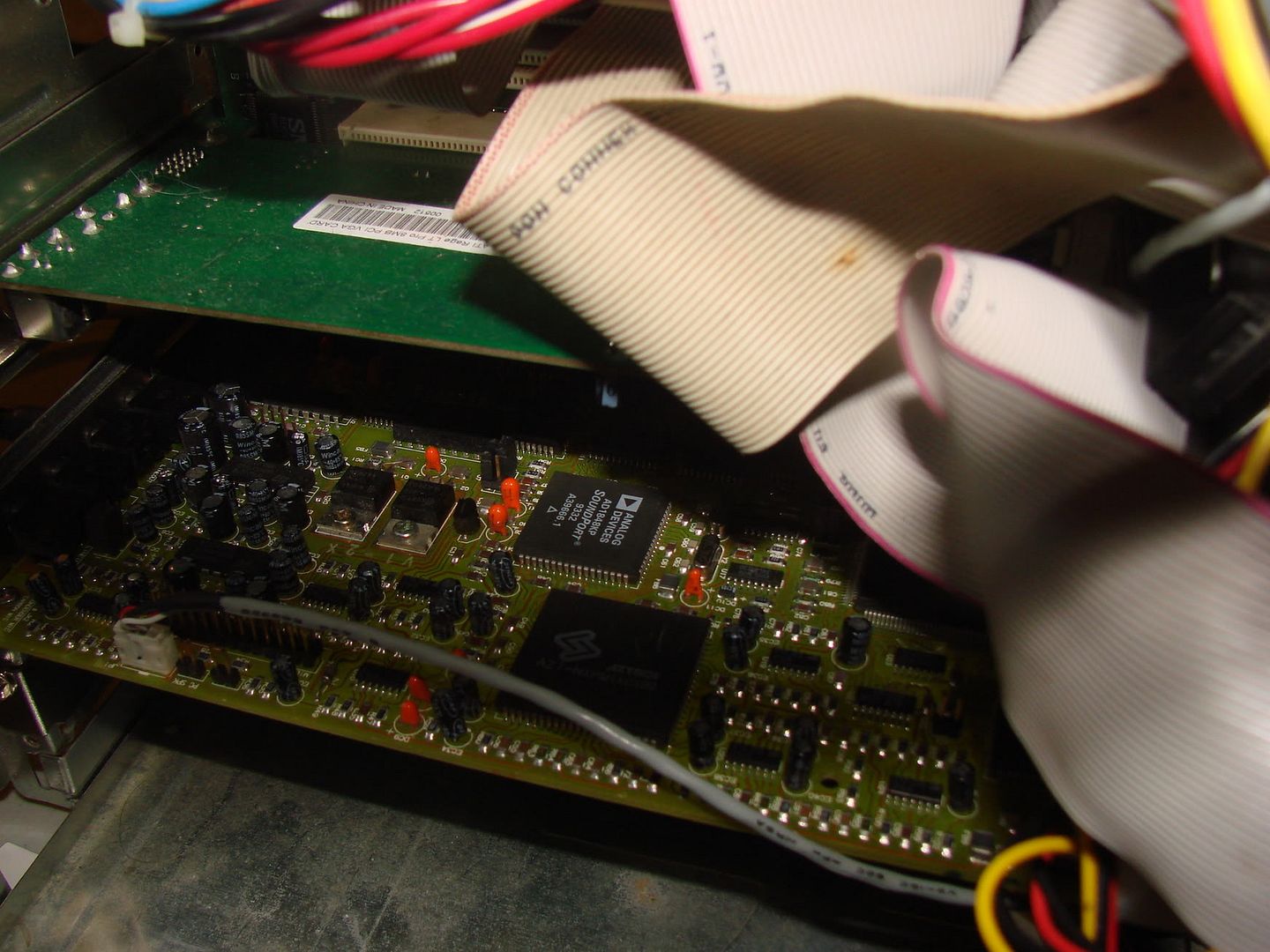 Up and running Jazz Jackrabbit: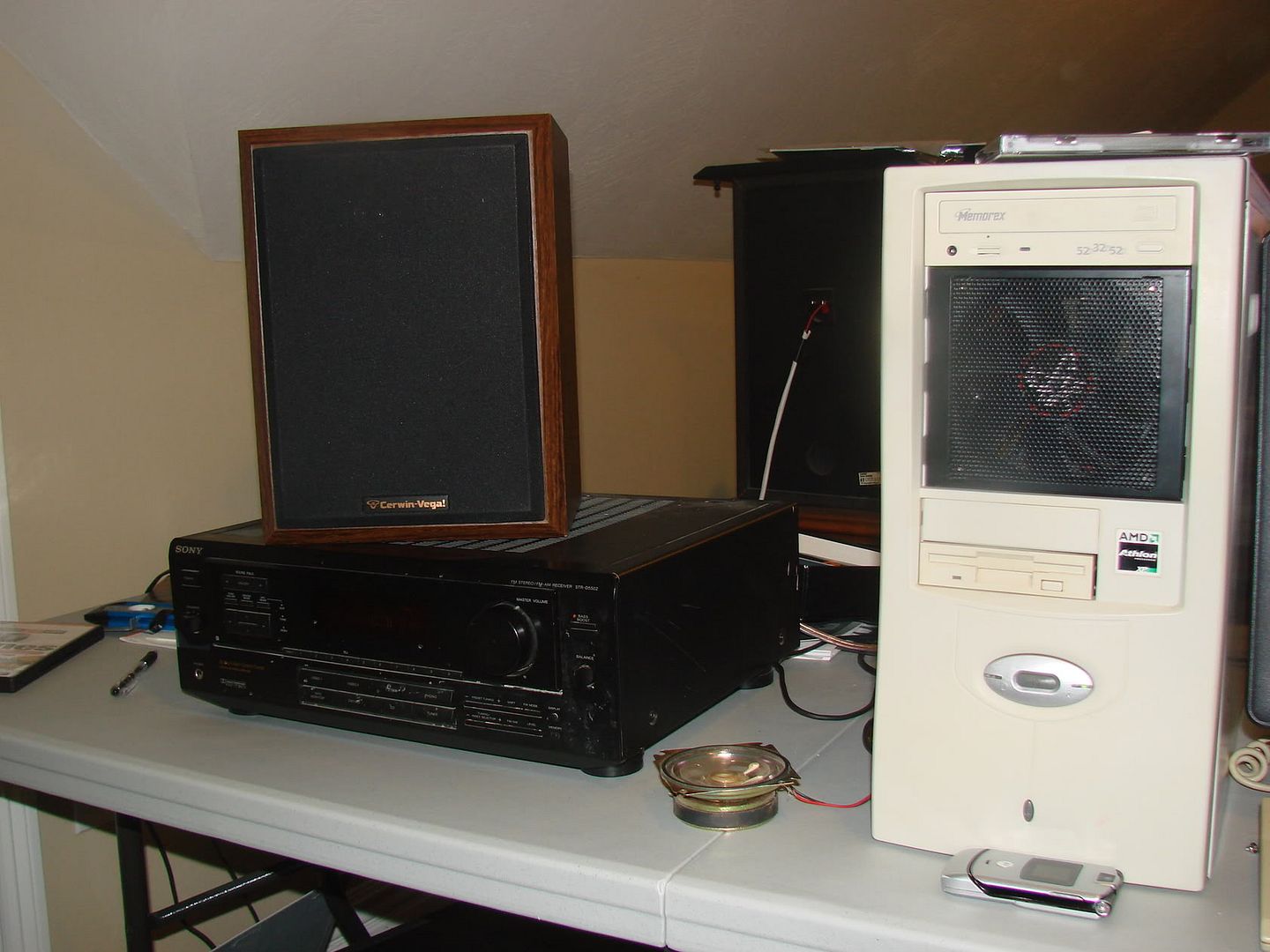 While I set it up, I did put some thermal compound on the CPU so it will transfer any heat to the heatsink nicely.
Other plans, are that I might add a better set of SIMM RAM in this machine, that match each other too, maybe bring it up to 128MB of RAM... lol
CPU
Graphics
RAM
Hard Drive
Intel Core i7 3610QM
Nvidia GTX 675m
Crucial 32GB DDRIII PC12800 (4 x 8GB)
240GB Mushkin mSATA
Hard Drive
Hard Drive
Optical Drive
OS
64GB SanDisk mSATA
750GB Hitachi 7,200RPM
6x Blu-Ray Writer 8x DVDR/W Super Multi
Windows 7 Pro x64
Monitor
Keyboard
Audio
17.3" Chimei N173HGE-L11 Panel
Steelseries LED Backlit
DynaAudio Speakers
View all
hide details
CPU
Graphics
RAM
Hard Drive
Intel Core i7 3610QM
Nvidia GTX 675m
Crucial 32GB DDRIII PC12800 (4 x 8GB)
240GB Mushkin mSATA
Hard Drive
Hard Drive
Optical Drive
OS
64GB SanDisk mSATA
750GB Hitachi 7,200RPM
6x Blu-Ray Writer 8x DVDR/W Super Multi
Windows 7 Pro x64
Monitor
Keyboard
Audio
17.3" Chimei N173HGE-L11 Panel
Steelseries LED Backlit
DynaAudio Speakers
View all
hide details