I think this is the right place for this, if not move me.
Anywho, I have repainted all my mesh parts on my Helios to a "Victory Red" color and I have to say I am quite pleased with it. I also painted my PSU while I was at it so it would flow with the case. Finally I did much needed cable management!
I hope you all approve.
>>>>>
BEFORE!
<<<<<
and after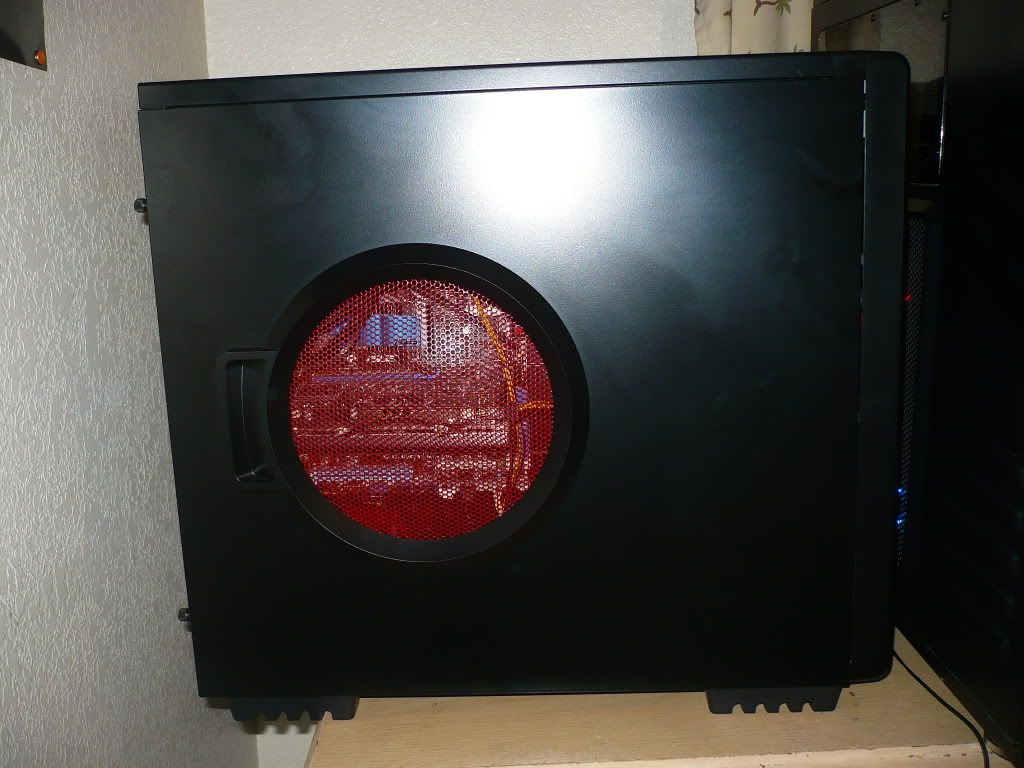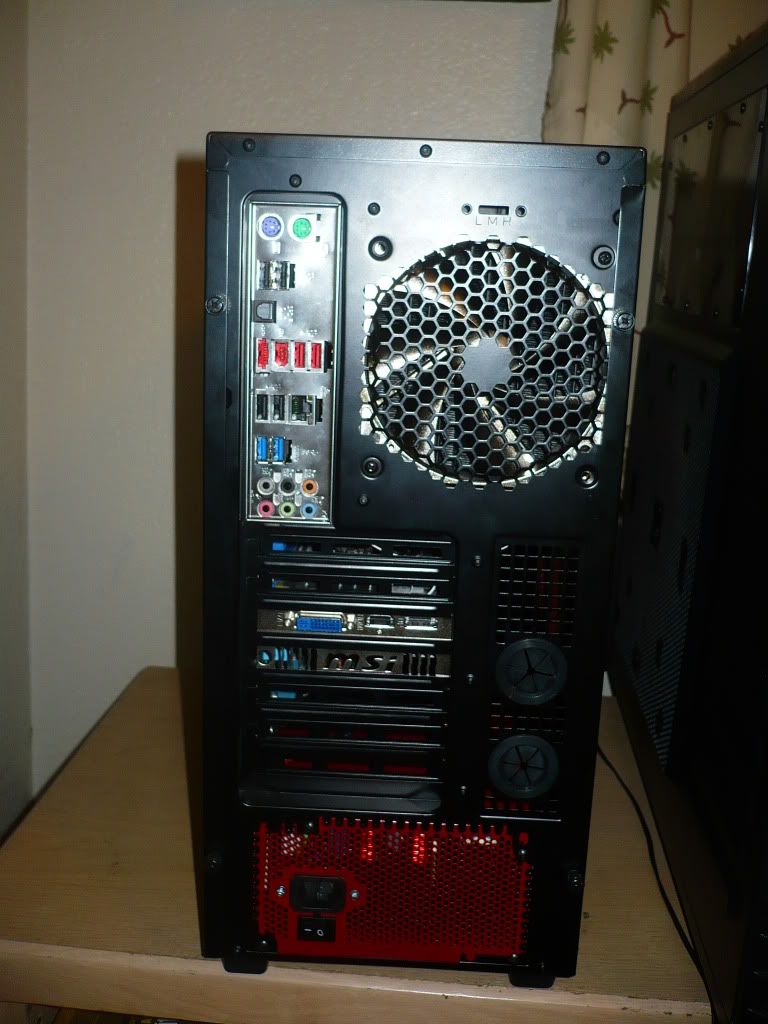 Edited by rpbalmer19 - 6/9/10 at 12:11pm
CPU
Motherboard
Graphics
RAM
AMD FX-8320 Vishera 3.5GHz (Will OC soon)
GIGABYTE GA-990FXA-UD3
MSI Radeon HD 6970 2GB
Mushkin Enhanced Blackline 16GB (4 x 4GB) DDR3 ...
Hard Drive
Optical Drive
Cooling
OS
WD Velociraptor 600GB + WD BLACK 640GB + WD GRE...
LG Super Multi DVD Rewriter
Antec Kuhler H2O 620
Windows 7 Ultimate 64-bit
Monitor
Keyboard
Power
Case
2 x ASUS 23" LED Backlit
Steelseries 6Gv2
Antec TP-650W
AZZA Helios 910 (custom painted)
Mouse
Mouse Pad
Logitech G500
BIg Ass Mat
View all
hide details
CPU
Motherboard
Graphics
RAM
AMD FX-8320 Vishera 3.5GHz (Will OC soon)
GIGABYTE GA-990FXA-UD3
MSI Radeon HD 6970 2GB
Mushkin Enhanced Blackline 16GB (4 x 4GB) DDR3 ...
Hard Drive
Optical Drive
Cooling
OS
WD Velociraptor 600GB + WD BLACK 640GB + WD GRE...
LG Super Multi DVD Rewriter
Antec Kuhler H2O 620
Windows 7 Ultimate 64-bit
Monitor
Keyboard
Power
Case
2 x ASUS 23" LED Backlit
Steelseries 6Gv2
Antec TP-650W
AZZA Helios 910 (custom painted)
Mouse
Mouse Pad
Logitech G500
BIg Ass Mat
View all
hide details