Quote:
Originally Posted by
ztmike
I think some new users will just flip through this thread and look at the numbers when in actuality the OP has watercooling and the Intel i7 980 of a CPU (which was overclocked to some 4.5ghz or some crazy clock) when your average user will NOT be able to get these speeds with Nvidia.

Not to mention hes using modified versions of the card and overclock utility. To the OP; you should clearly state this in your OP in bold text.

I personally think that its dirty to trick people like that. But whatever.
Ah. The usual ATI owner.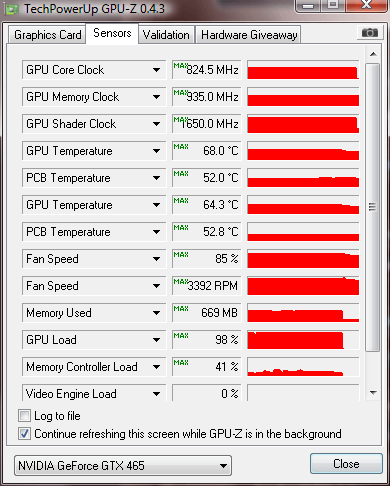 GTX 465 825Mhz On air. Going for 900 next week. Seems like I have alot of thermal headroom. And his 980x is the best example, with the processor unbound this gives us better results which are more leaning to the limitations of a graphics card.