This is my start. Its a couple post from another site i frequent.
So brief background I'm an Architecture major. I've become quite fond of Deconstructivism Era, Frank Gehry is one of my favorite.
So for the Scratch build I would like to use several building types such as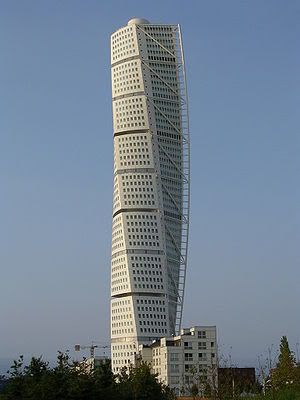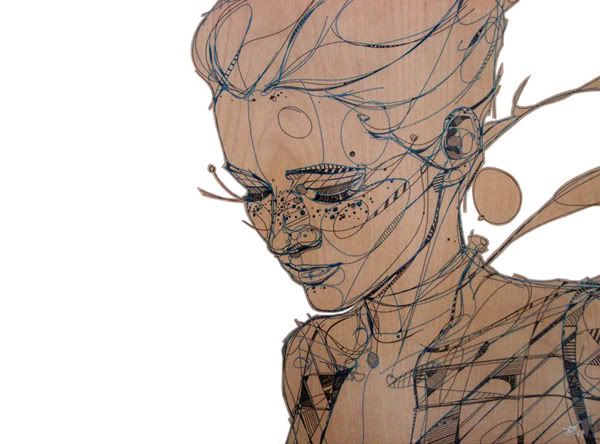 first sketch-up ideas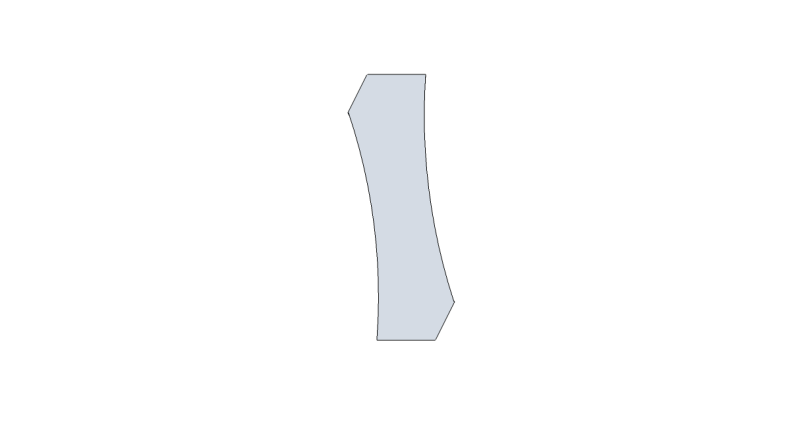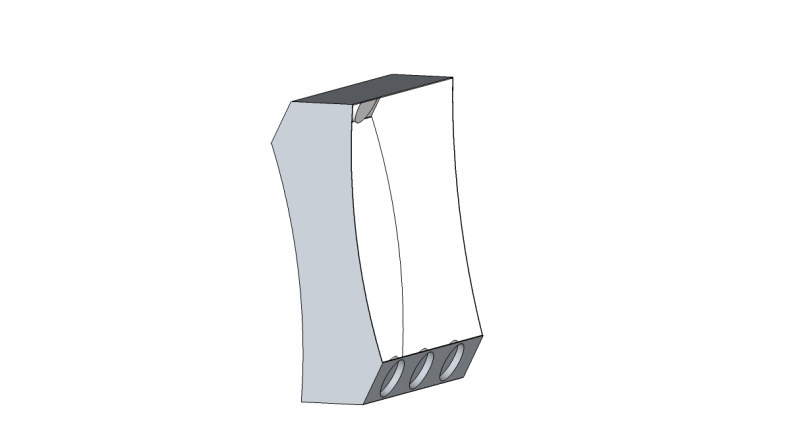 the circular indentions are gonna be fans. From what I know about air flow these should have air rush though the all the components starting at bottom being the intake and the top being the vents. Everyone knows hot air rises.
I'm also thinking about Mobo mount and back panel that pulls out like a draw. Reason being convenience and I just wanna see if I can do it.
This is gonna be a scratch build outta found metal, I.E. some filing cabinets that I might get from work because there redoing a whole bunch of stuff. Among other recycled components cause I am a poor college kid. So if any sponsors like what they see as the work log progresses fill free to contact me but I'm not expecting anything.:rock:
If I ever save up the money I might invest in watercooling later on.
Updates will be slow cause I'm currently working two jobs to keep caught up.
Tell me what you think very open to suggestions and constructive criticism.
I plan on taking 6-9months to do this and making a quality build.
Just a small update. Had some time to work some more sketch-up in.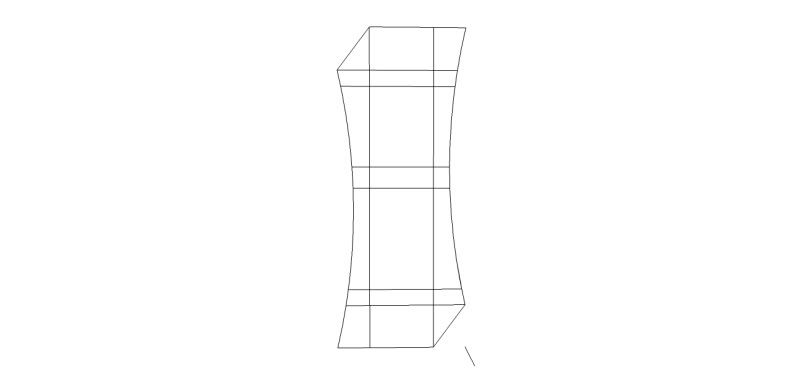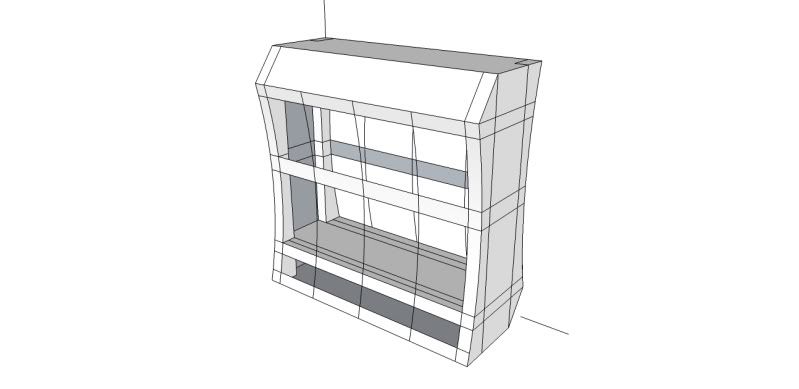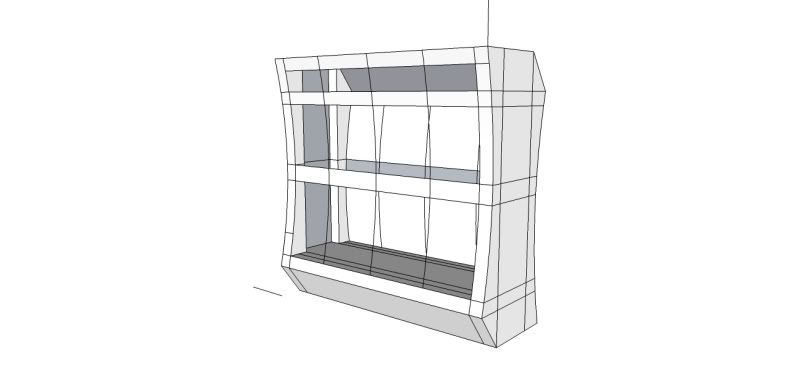 I haven't gotten to put the venting in yet but its gonna go through the slanted sides and up through the flat panels inside. Still determining what size fans and how many. The wire framed pannel will be Plexiglas havent decided the color. im thinking smoked black and white exterior for the frame:rock:.
comments and suggestions always welcome.
another small update fans in and psu in. Still deciding how to put the mother board in and other devices. Ohh i added in smokey plexi windows as well. :rock: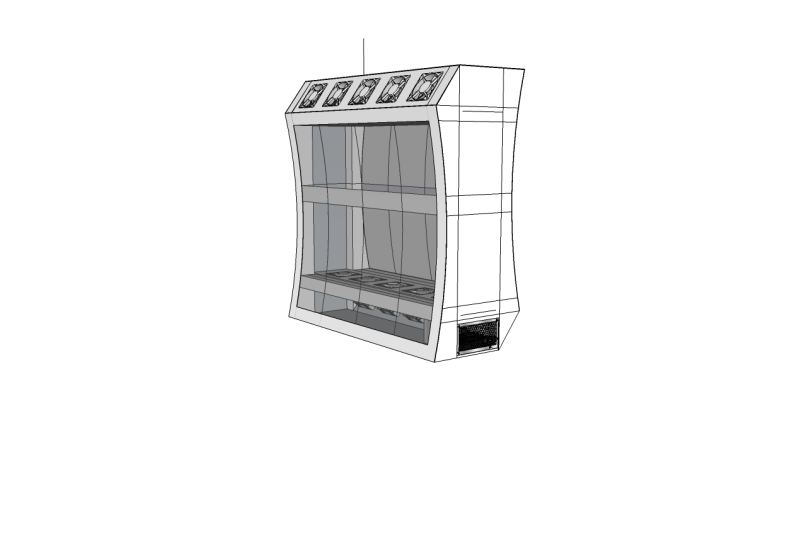 another small update with some parts put in. i think i figured out the mobo tray problem and my plans are to route the cords though the 4 corner beams and the center one that hold the mob tray up atm. :rock: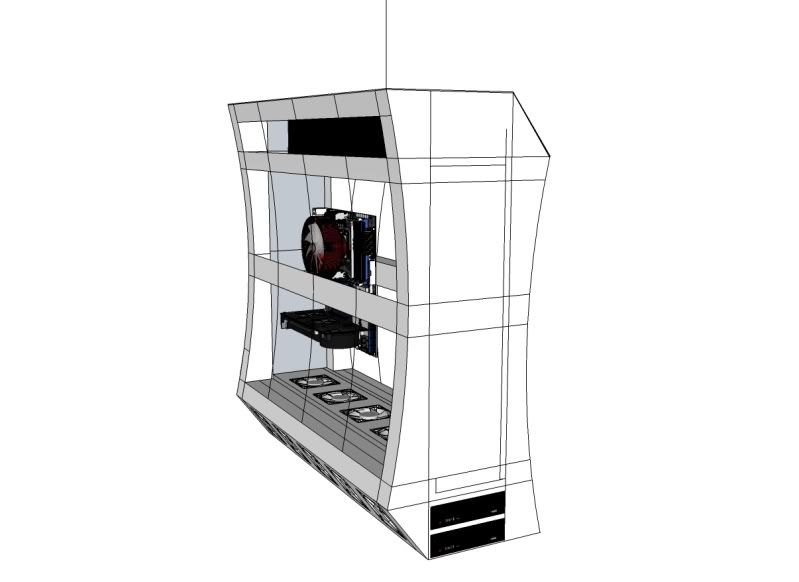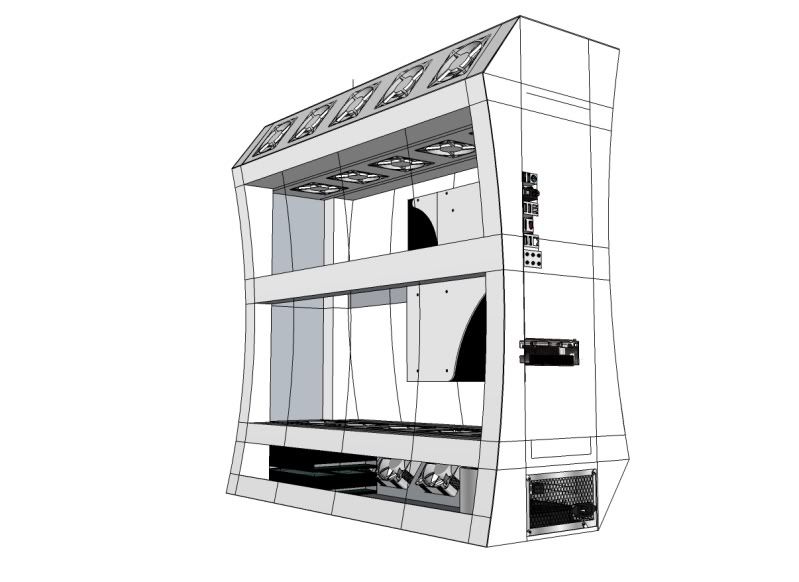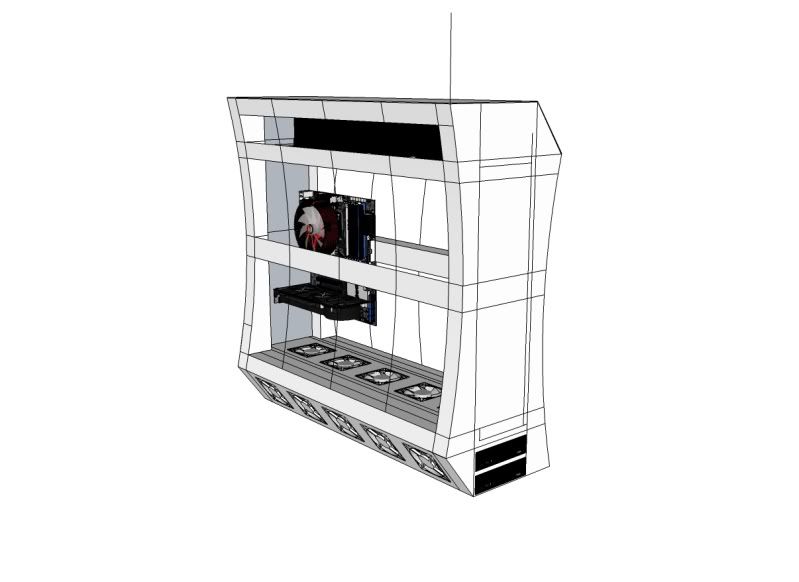 as always comments and suggestions welcomed.
and some comments i had
"
Quote:
Originally Posted by
Remmes
looks wow so far, when building put it into the project log section
}
Quote:
Originally Posted by Cheapskate
2 things bug me.
-It's flippen HUGE, man! The size will give you all kinds of problems. For example: the shipping cost for plexi doubles when it goes over 24X48".
-From one direction, the case is still a square. It's not deconstructed enough!
Otherwise, I like where you are going with it. I'd build the model for watercooling, then build with air. If you like it when it's done, you can add water later without problems.
Pieze posted:
I was kinda not liking how huge it was to because of how much space it could potentially take up. scale is easy to fix, I make ajustments like this during the build. Rember this is just a reference. What side were u saying it looked two square see if can fix that? Atm the dimensinos are 2.5ft x2.5ft x 1.5 im a little scared to maked the acual width of it the bezel to much smaller seing as that is the 4 corners are what im gonna route the cables though. Alot of my issues designing with sketchup is that its abit limiting with curves and certain cuts that you can do by had so that will also get tweaked as im working though.
about water cooling - its looking like i would almost spend the same amount in fans so im seriously considering water cooling as my main option. 20x fans = something around 200-300 dollars. which sadens me. but i desgined it so that i could replace with rads and is still a possiblity. I need to start researching W/C cause i dont know how benifial having a top and bottom rad would be
As soon as i get building im gonna try and pick up a couple sponsors, maybe get lucky and get somone thats willing to Sponsor some stuff, who knows though im not holding my breath. My main hick up atm is that the material im gonna use is still in limbo, i might be able to score some big filling cabinents and im gonna use the steal from those . Makes things a heck of alot cheaper on my end.
Quote:
Originally Posted by Dark~3nergy
looks awesome, but two things :
-make it shorter, seems like a lot of empty space. really, since you are using a m-atx motherboard, I'd make it at least half the length.
-and use 120mm fans
other then that it looks kick ass
edit/ what will you make the white frame from ? plexiglass too ?
Pieze posted:
The board im gonna use for the build for the machine is gonna be standard atx just coudlnt find a sketchup of it. im new to the SCC website to. All my expirence via sketchup is Architecture based. Im am considering the size but mainly the sketch up is just a refrence to go off of. Size can be fixed in the final plans. I was considering the 120mm but they didnt fit the bracket i designed for them .. although they are still being though about. The white framing is gonna be made of steal atm, unless the material i planned out doesnt work out and then plexi is always and option but if i get the steel free well its gonna be steal and after that it will be based on affordablity.
Quote:
Originally Posted by disturbed13
i say if you like it
build it
i like it also
it looks good
but
how are you going to run the cables?
Pieze posted:
Ty, im gonna run the cables in the 4 corners they are made to box up and then where the mother board pannel connect there is also a strip that has been boxed in and the floorin fo the op and bottom also have places to run the cables though. Im gonan need lots of extenders and sleaving im sure ... but the wires are only gonna be visble when they need to be.
Thank you all for your intrest and comments. As always im open to all suggestions and comments please feel free"
and as it says above comments and suggestions are always welcome.
Edited by Pieze - 6/10/10 at 11:28am
CPU
Motherboard
Graphics
RAM
AMD Phenom II x 6
MSI 890FXA
Evaga 460 Fermi 2gb
G.Skill Ripjaws
Hard Drive
Optical Drive
OS
Monitor
2x Crucial SSD C330 x Raid 0, 1.5tb WD Cav Black
Asus Dvd burner
Windows 7 Professional
Asus 23" 1080p hdmi
Power
Case
Corsair 650W
LIAN LI Lancool PC-K62 Black
View all
hide details
CPU
Motherboard
Graphics
RAM
AMD Phenom II x 6
MSI 890FXA
Evaga 460 Fermi 2gb
G.Skill Ripjaws
Hard Drive
Optical Drive
OS
Monitor
2x Crucial SSD C330 x Raid 0, 1.5tb WD Cav Black
Asus Dvd burner
Windows 7 Professional
Asus 23" 1080p hdmi
Power
Case
Corsair 650W
LIAN LI Lancool PC-K62 Black
View all
hide details