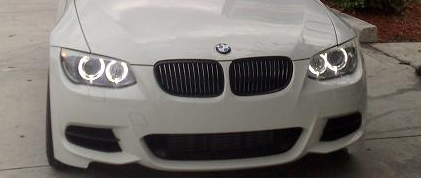 Hello, and welcome to my second build log. This will be my first real one, because Project Revenge wasn't truly a build log. I'm more than happy to say, I'm a new man & motivated to do big things! I got introduced to OCN, when I bought my first Sony Vaio for $2,000 in 2006. Ever since the day I found out the Best Buy employee lied and told me my computer was water cooled... it motivated me to join the community, and learn about building computers and altering their attributes.

I just recently finished Project Revenge on December 15, 2009. The problem is: It wasn't what I really wanted. So this time I'm doing it right, with a totally different mind state.



Parts

:
AMD Phenom X4 965 C3 Black Edition
G.Skill Ripjaws 2x2GB 1600MHz 7-8-7-24-2T
Asus Crosshair III Formula
Samsung SpinPoint F3 500GB
Cooler Master Storm Scout


2x ATi Radeon XFX 5770 (reference)


Corsair H50
3x Cooler Master R4 Red LED



New Parts

:
Nvidia Gigabyte GTX 470 (model B)
2x Intel x25-V 40GB's

Parts to be purchased:
Cooler Master HAF 932
Nvidia 470
Crosshair 4 Extreme
AMD Bulldozer
more to come....


Stay tuned.

--------------------
Forget it, I'm going with Intel!

CASE:
HAF 932, black bkgrnd + UV splash!


GPU:

Gigabyte [B Model] GTX 470


GPU:

Gigabyte [B Model] GTX 470


CPU:

Intel i5-2500k (or i7-2600k)


MOBO:

ASUS P8Z68 Deluxe (Gen.3)


SSD+HDD:

Check current setup


MEMORY:

G.Skill 8GB DDR3 1600


PSU:

SeaSonic X-750


SOUND:

No dedicated sound card needed, yet

 
(EDIT 11/13/2011)
Here's a teaser picture!



(EDIT 7/15/2013)
CASE:
Corsair 540D


GPU:

Gigabyte GTX 660


GPU:

Gigabyte  GTX 660


CPU:

Intel (waiting for IB-E)


MOBO:

x79?


SSD

+

HDD:

would like a new one


MEMORY:

G.Skill 2x4GB DDR3 1600


PSU:

SeaSonic X-750


SOUND:

(would like one + a set of real cans)






 

Edited by xquisit - 10/6/13 at 3:06pm