Well... I thought I wasn't going to be able to do these until my 1366 bracket arrived from k|ngp|n, but then I got a little clever.
I have an Enzotech Sapphire waterblock, which is made to fit 775 processors by default. To use it with 1366, it uses what they call the "Type Z Retention Module," which is basically a 775 to 1366 converter, seen below.
So I took out the small screw on the top and threaded the large screws that came with the EVO.
And it worked
Here are some pictures of the session.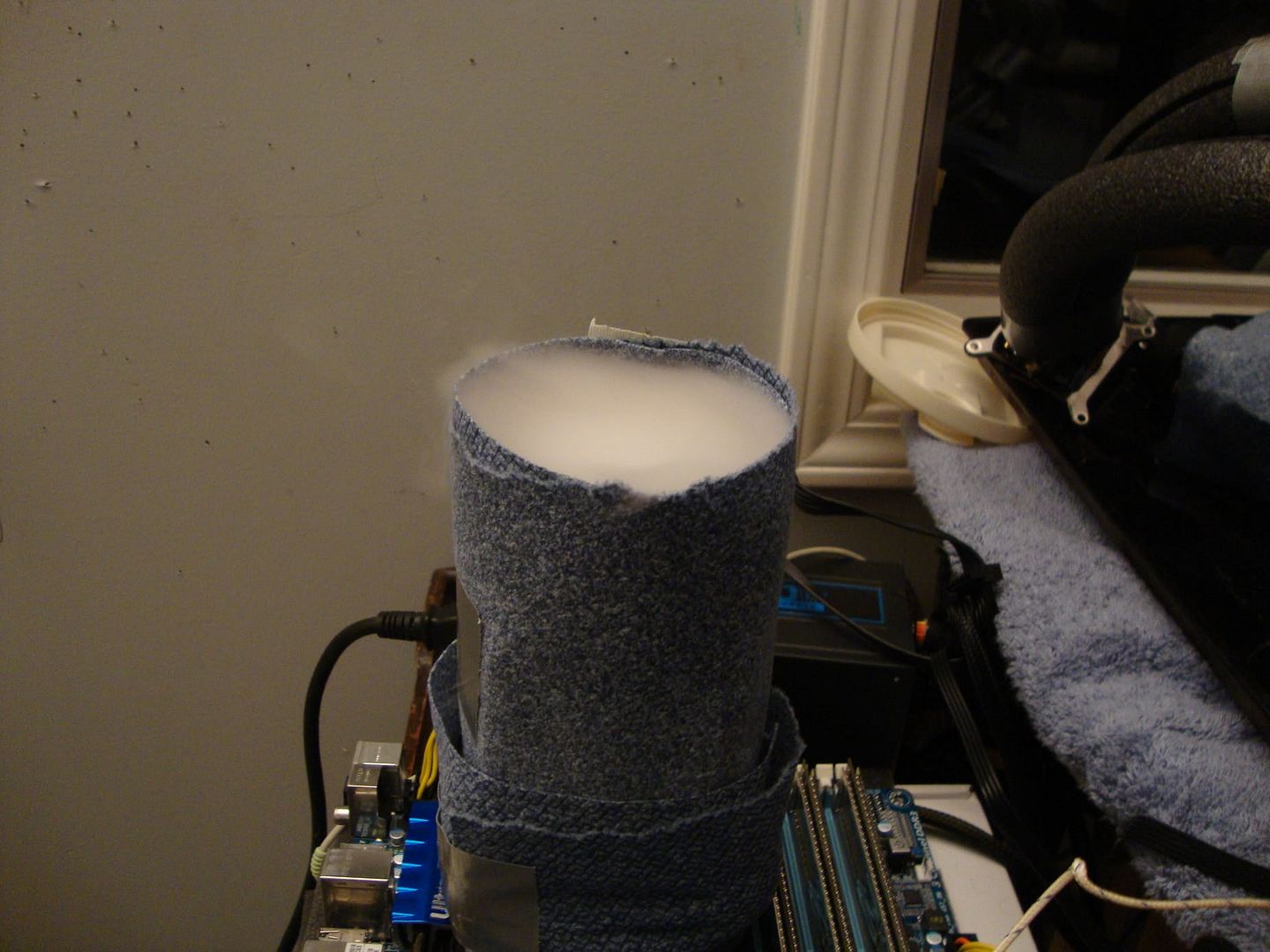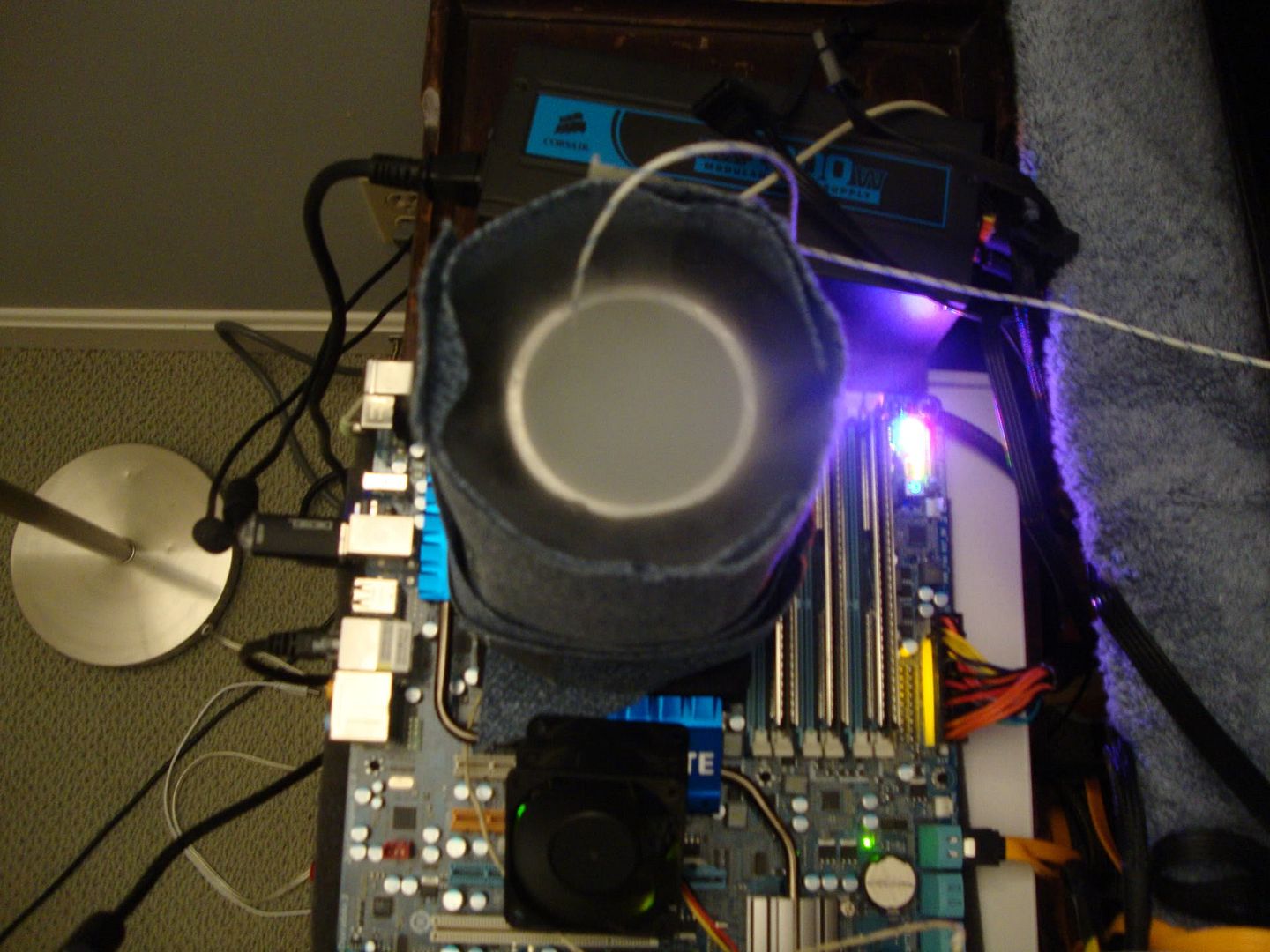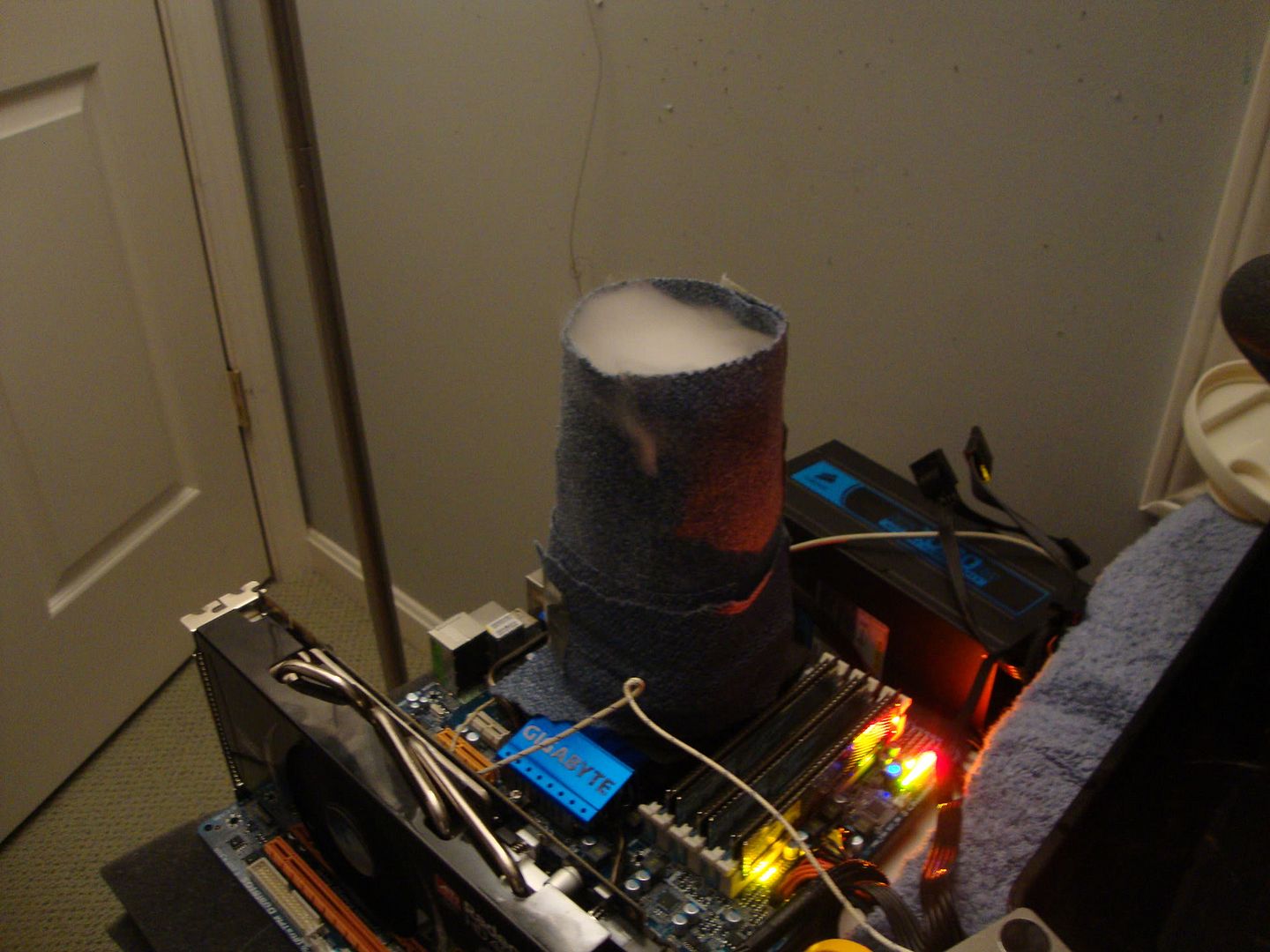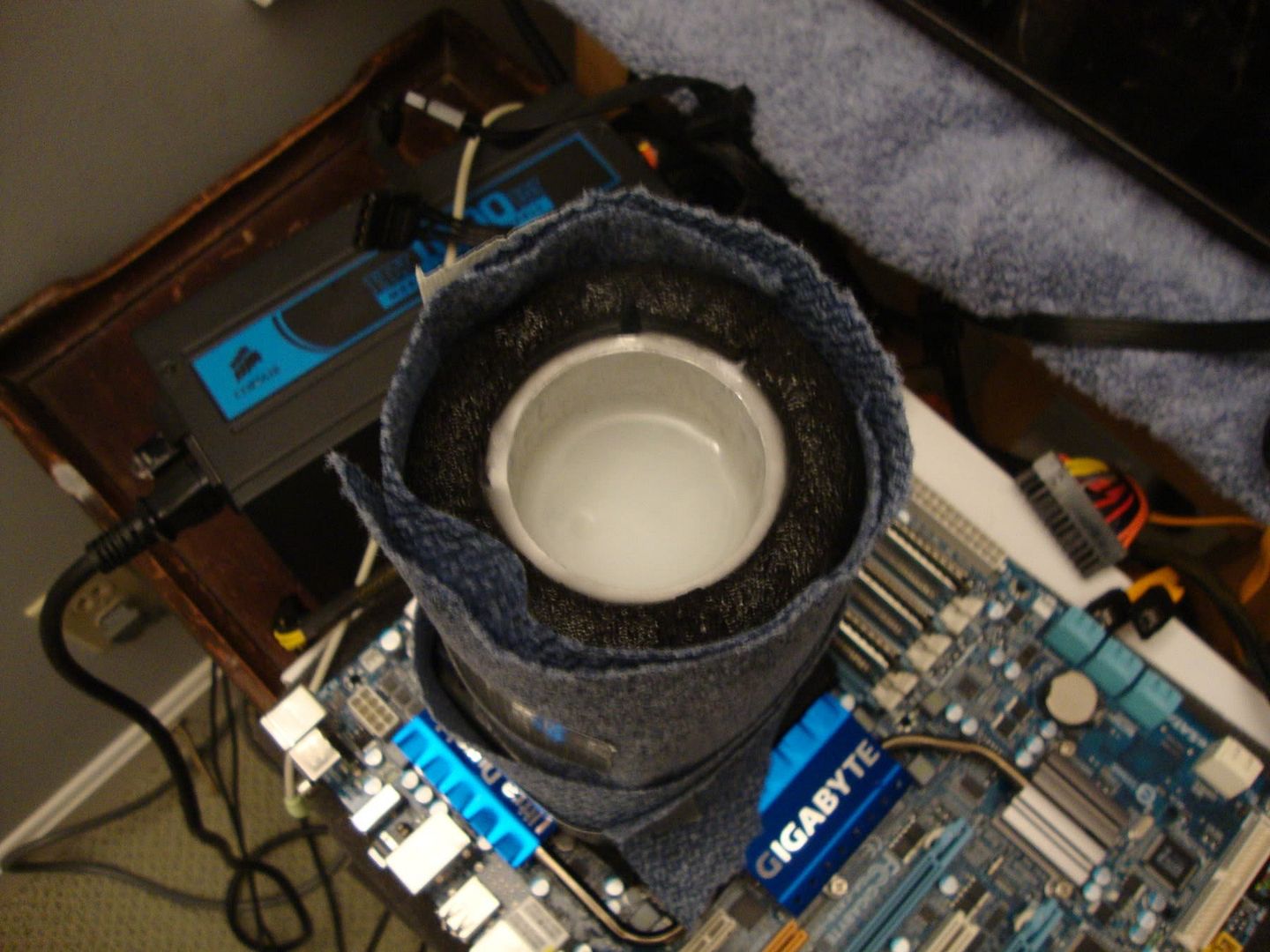 I really only had time to get a few Pi runs in.
Here was the first run, just to see if I could make it through at 225 BCLK: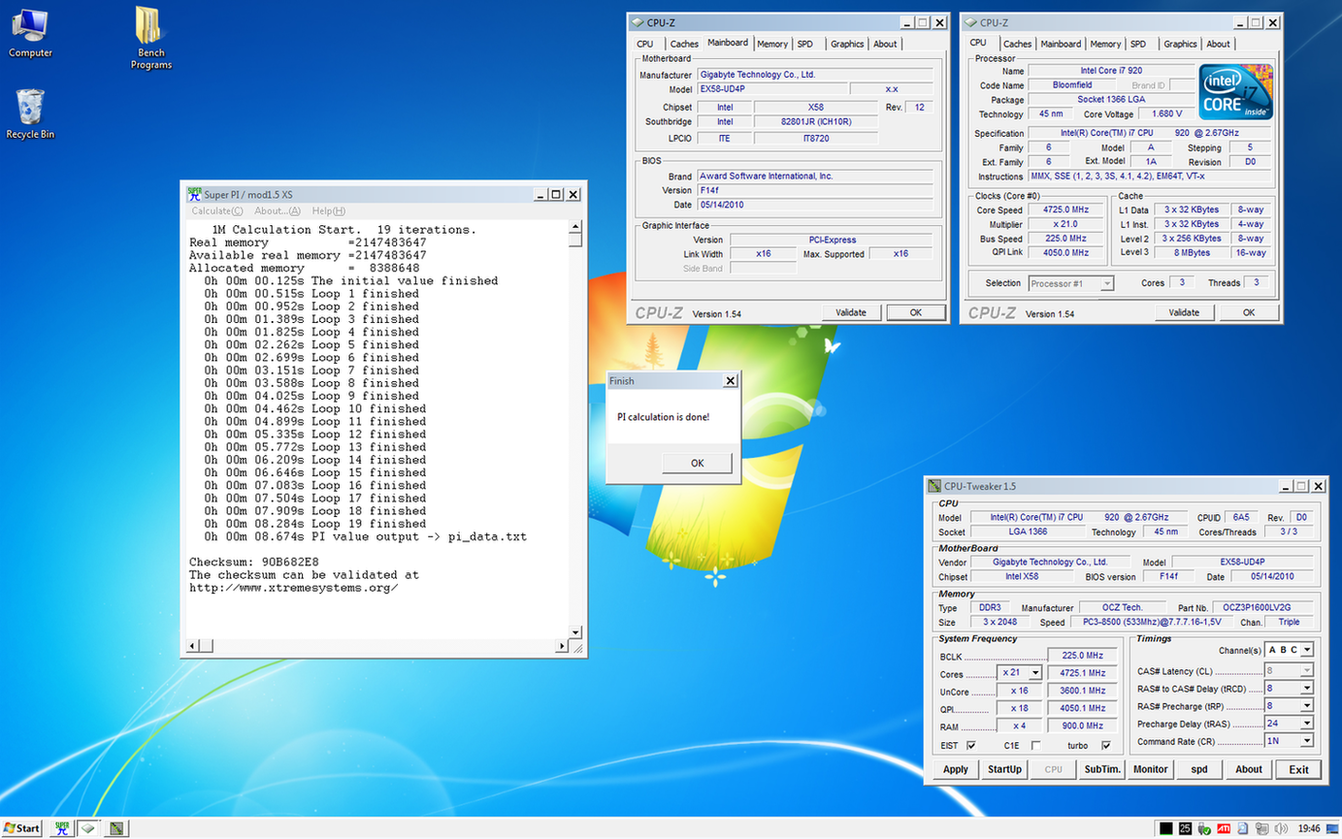 Great success!
Then I took it up a bit more and got a nice time for the clocks: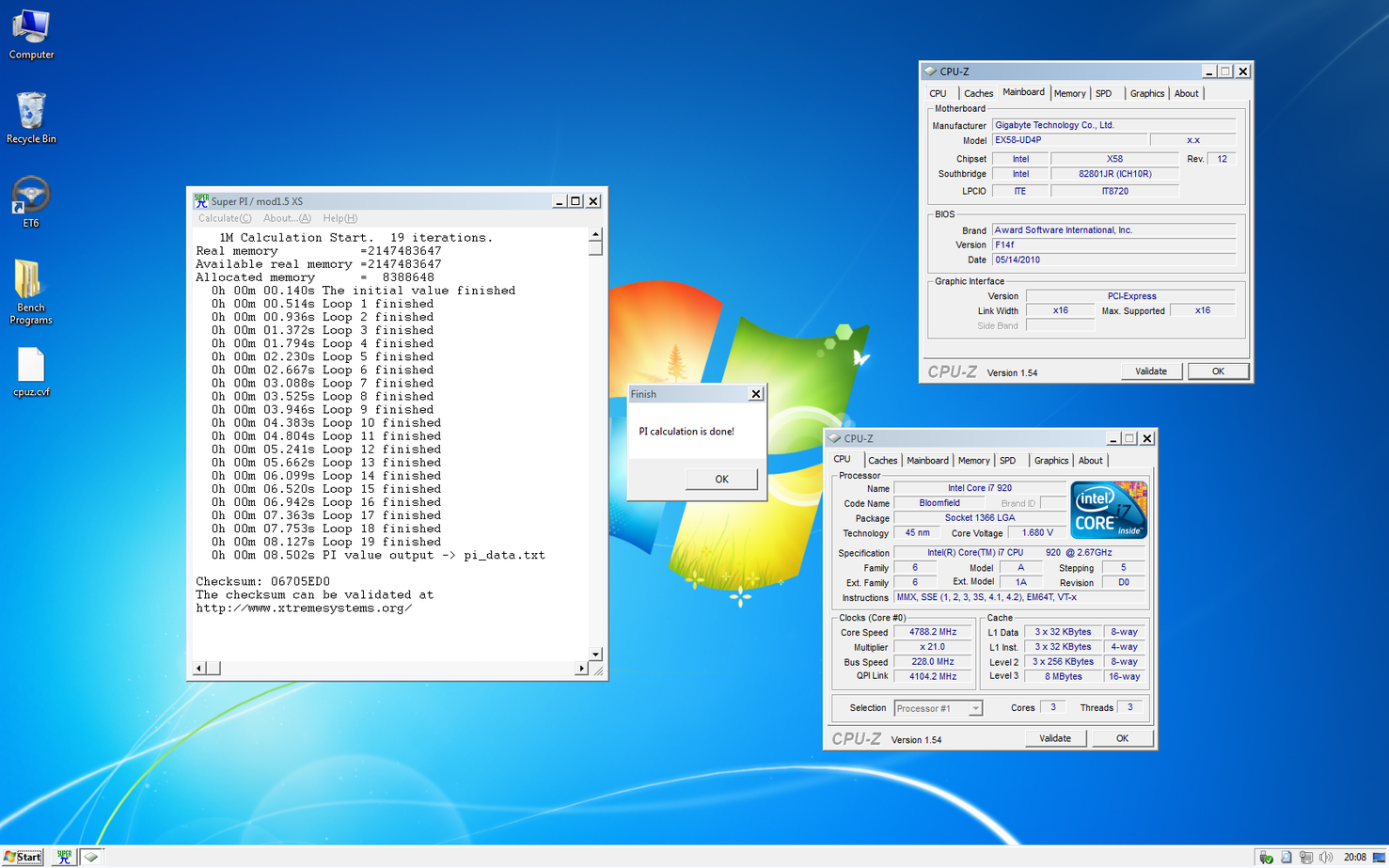 The highest I could get was 229 but I wasn't scoring better.
I also think I was doing something wrong. My temperatures bottomed out at -1°C. Aren't they supposed to be like -70°C?
Maybe my temperature sensor was just wrong.
Anyways, I'm not having any luck booting the computer right now, possibly because of CBB. We'll see in the morning!