I recently got some parts together and decided to build an awesome F@h PC. Previously, I had been using two P4 computers to run one video card each. The new build is up now with the cards closing in on 4K PPD each. I was going to fold with the CPU, but then I saw that it bottlenecked the cards. I might end up throwing in an X2 3800 and doing single core folding with that instead.
Specs can be found here:
System Informations
(sic)
- Crazy F@h PC
Here's the board with the CPU and some
thermal "grease"
.
I'm using a Tagan 480W power supply from another PC. That computer is no longer in use, so this is ripe for picking!
My two video cards are a 9600GSO of unknown brand and a Galaxy 9600GT.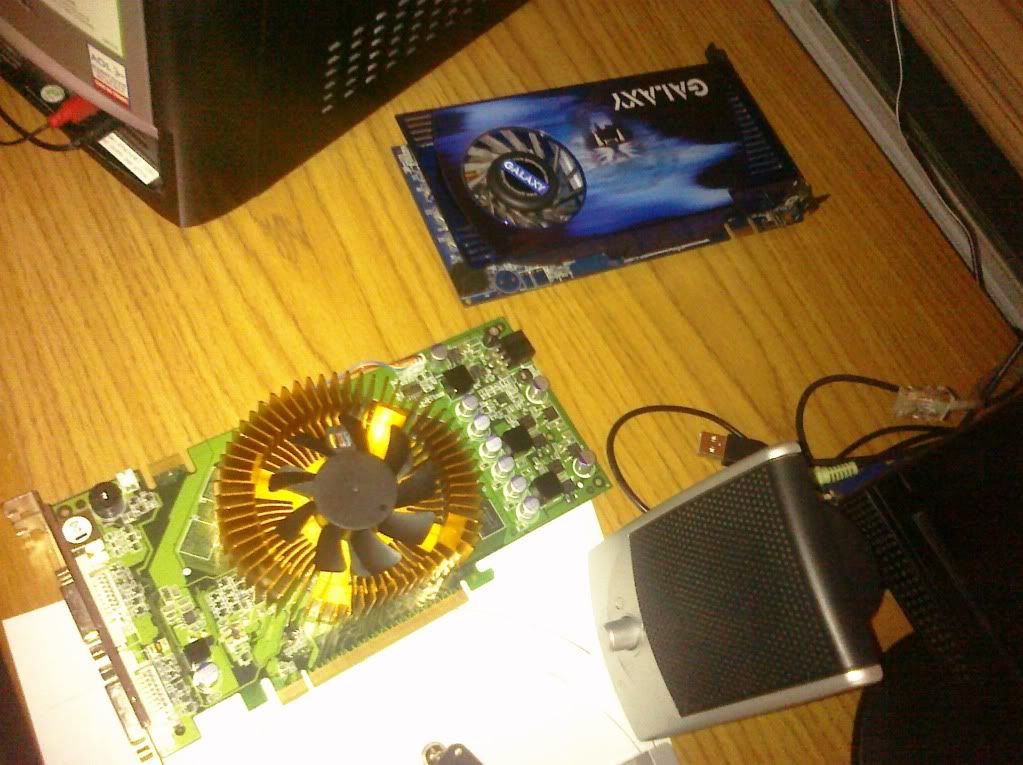 Quality cooling: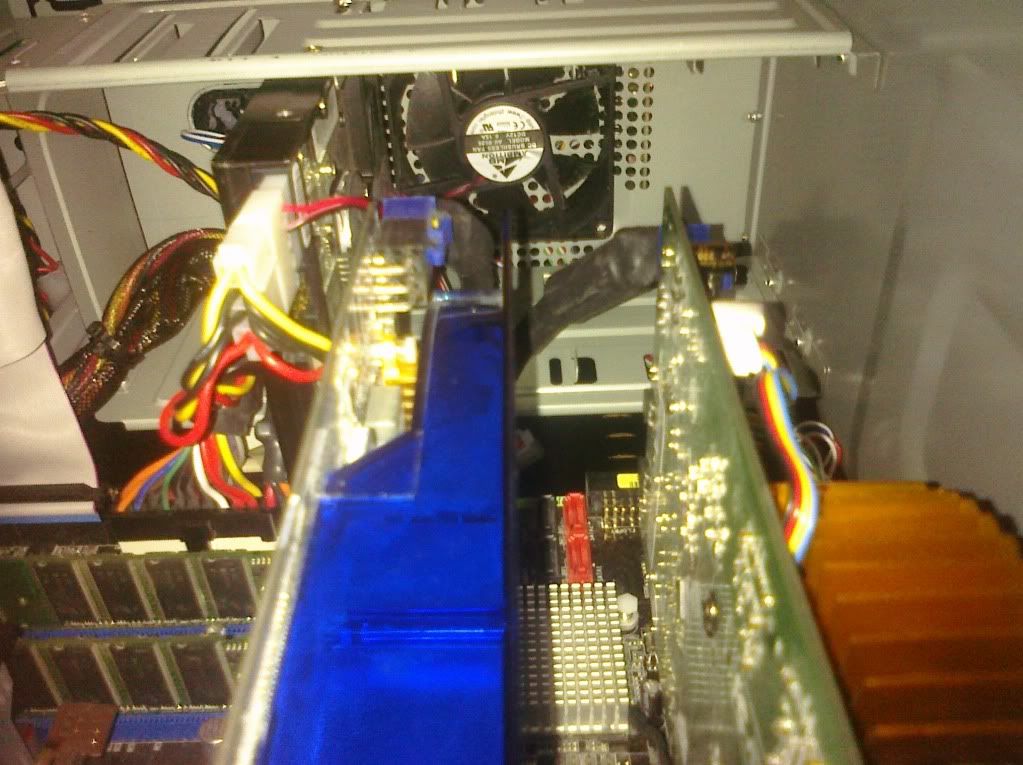 And here it is, all completed: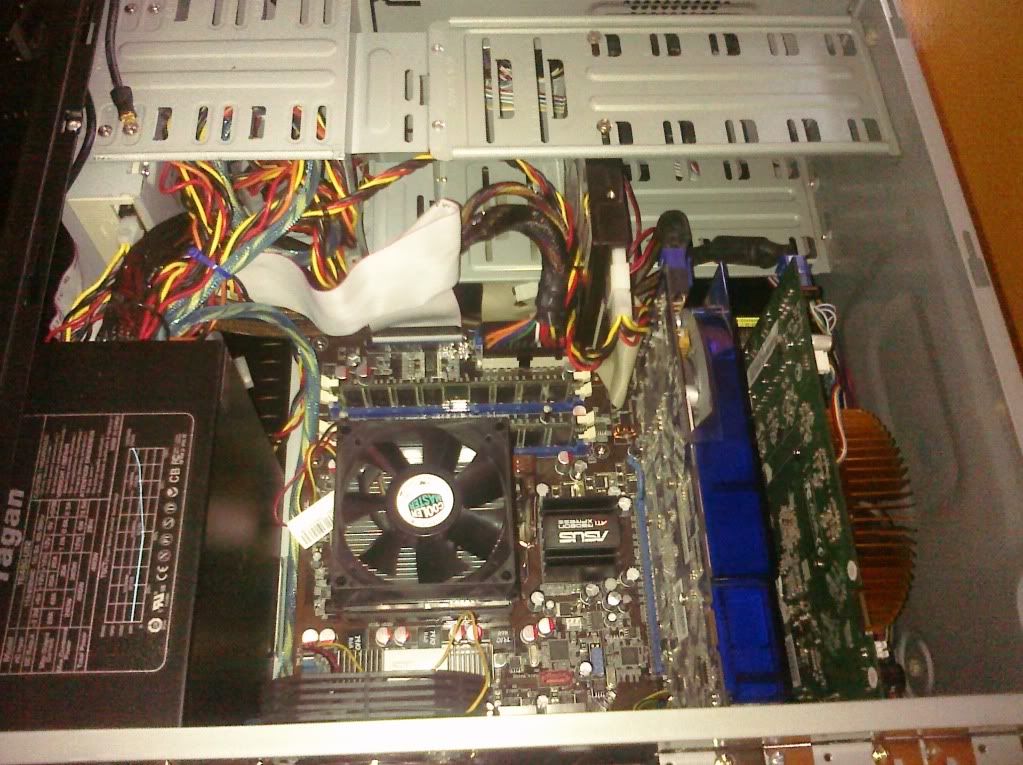 Overall, it's not too bad. It has the same performance of the past two folding computers while it draws less power. I think it's a success!